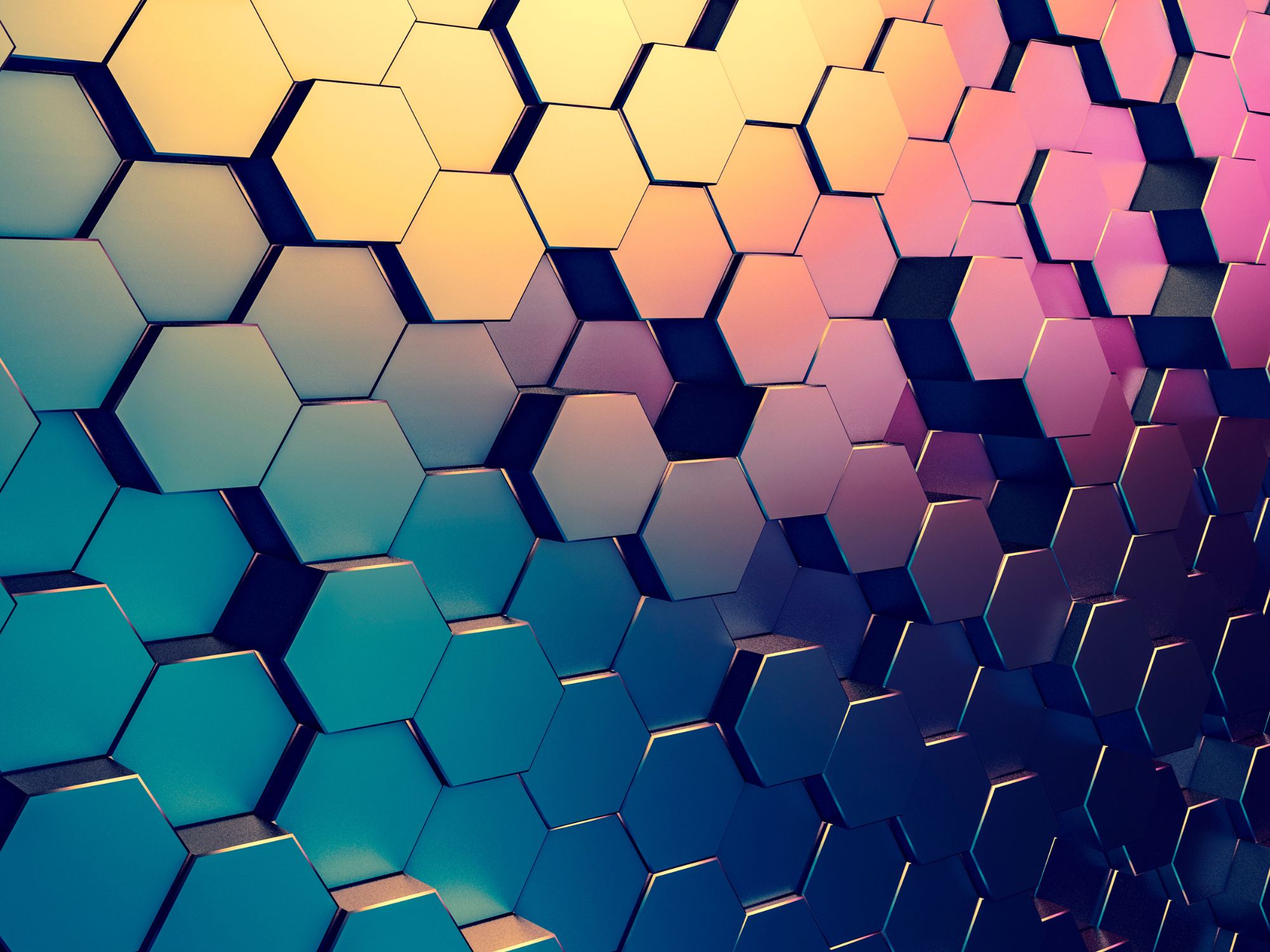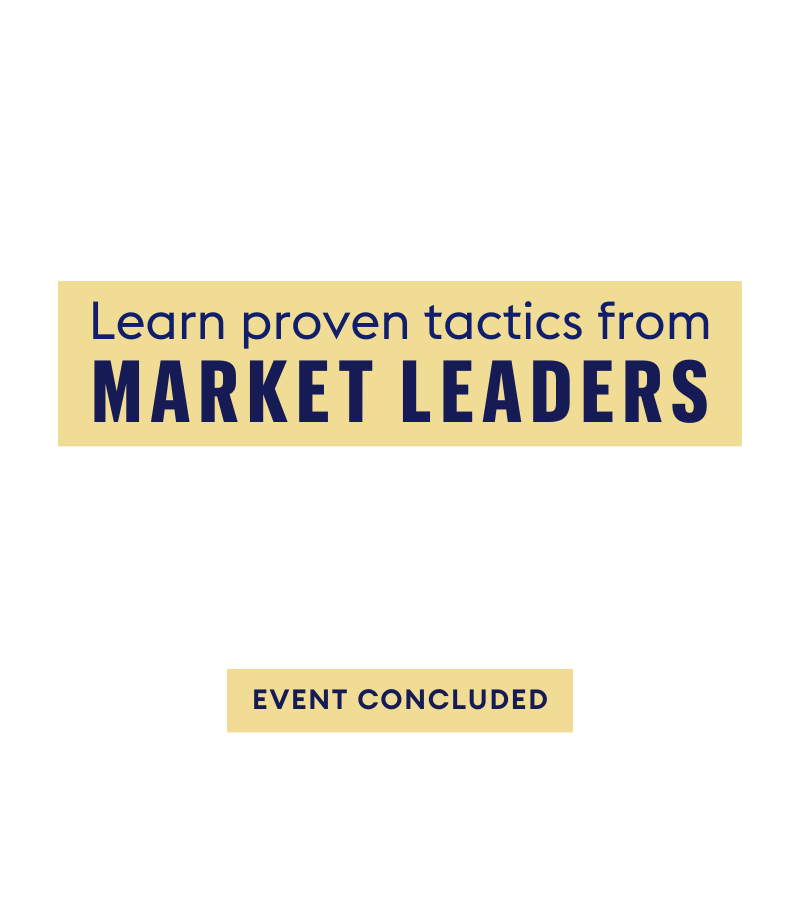 In two days you will learn new strategies and tactics to unlock exponential growth.
Today, business leaders are under mounting pressure to deliver growth, while market conditions – from the economy to talent and technology costs, are making it harder than ever before.
So how do the market leaders navigate all of these challenges and deliver unbelievable growth results? The Forbes Australia Growth Forum was set up to answer this.
Why attend?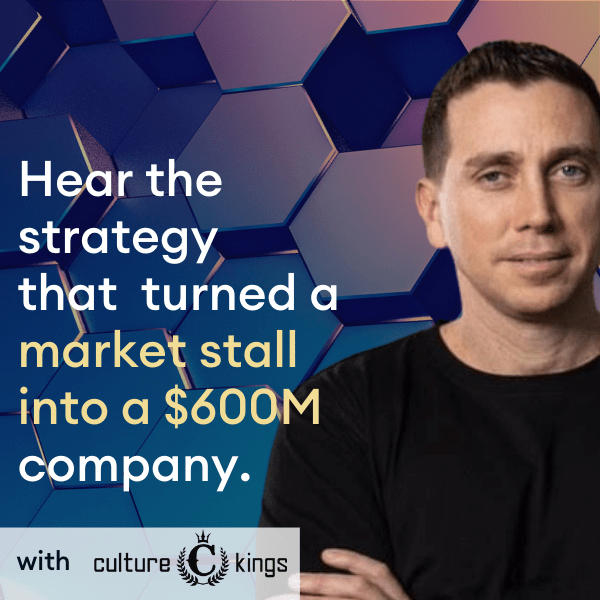 Learn from the successes and failures of some of Australia's best-known brands. The forum showcases founders and leaders who have achieved significant growth in their businesses. Hear what they are doing now to drive growth.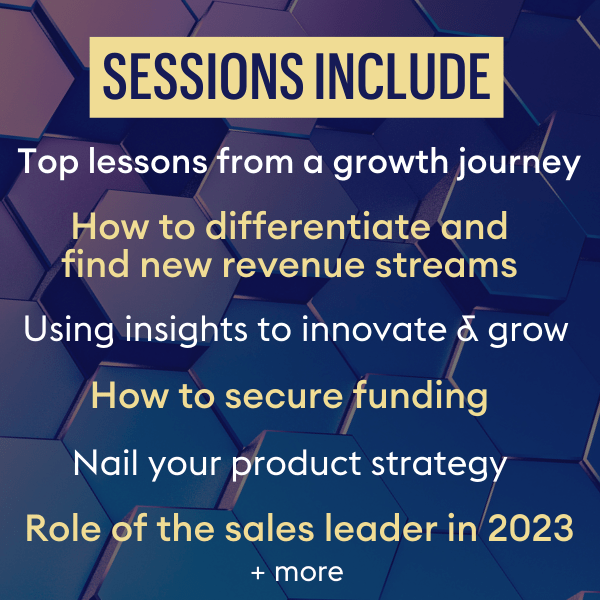 Over 2 days unpack valuable insights, market trends, innovation, marketing, sales and leadership advice through keynotes and case studies + plenty of Q&A + networking!
Topics
How does the CMO of Uber navigate today's market and grow brands?

In an age where decisions need to be data driven and budget is tied to performance, if Marketers don't have Finance and Operations on-side, success can feel out of reach. Hear from the highly credentialed CMO of Uber – Lucinda Barlow, on her golden rules for brand-driven growth.
The trailblazing co-founder of The Iconic and Hatch shares his biggest lessons.

Adam Jacobs built a customer experience that became an obsession for Australian consumers with The Iconic. He'll talk to how he did it through managing change and ambiguity, product innovation and the importance of people. A compelling session where you will hear how to weather the ups and downs of the market from one of Australia's most successful founders.

How to differentiate and become a category King or Queen.

Hear from Founder and CEO of Amplified Intelligence, Dr Karen Nelson-Field, a renowned researcher and commentator on media attention metrics. Learn to identify and meet consumer needs by developing products that fill gaps in the market. Explore principles to expand your market and generate new streams of revenue, as well as how to stay ahead of trends, differentiate and build stronger relationships.
How to survive and thrive in the second half of 2023.

Hear from Charlie Wood on how to use the right go to market strategy to achieve sustainable and durable development in 2023. Using his experience as CEO of Wiise, Charlie explores growth models and primary research on how companies can thrive in the evolving landscape. Learn what to do in the 2nd half of 2023 and how to secure your role as a sales leader in 2024.

Creating moments that delight the customer and deliver growth with the MD of Audible APAC.

With an extensive background delivering business growth at Amazon and Viacom, Ben Rolleston talks to customer focus and commitment to innovation as the building blocks of success. Hear how customer insights rather than looking to what the competition is doing, fuels day to day working practices at Amazon. He'll also unpack how a culture of diversity, belonging and storytelling – the thread connecting generations – is driving growth.

How did the Co-Founder of Culture Kings turn a modest market stall into a $600M company without outside investment or debt?
Simon shares the secret behind 15 years of continuous growth and success – "The Golden 40" Rule, a revolutionary principle combining a 20% growth strategy with a consistent 20% net profit. Dive deep with Simon Beard as he reveals how to harness this rule and transcend traditional business boundaries to challenge and change the way you view business strategy.

Identify the right strategy to take your product to new heights with seasoned Blackbird Ventures investor.
Success comes as much from finding "go-to-market fit" as it does from "product-market fit". This session will cover the different strategies companies employ to reach customers, how you should think about designing your strategy, and a framework for thinking through "product-led growth" opportunities, with detailed company case studies.

How to craft your exit strategy and what to watch out for.
Hear from award winning CEO & Founder, Taryn Williams, on how to build the right deal team, understanding valuations and what to watch out for while planning an exit. Taryn will also discuss how to manage the personal and emotional impact for both yourself and your team when exiting a business.



Do not underestimate the impact your mindset and outlook can have on your success.
This enlightening session is presented by Future Crunch, who will talk to how optimism and adaptability in the face of ambiguity are key to success. They will navigate us through an exploration of what's happening on the frontiers of science and technology, providing mind provoking insights to help put global challenges facing business and leaders today into perspective.

It's been a tough year in tech but keep your eyes on the prize – your growth strategy – and you will be rewarded.
This first-time founder of Linktree will share his biggest learnings including how to bring your idea to life (zero to one phase), the early days / start up life, how customers inform product direction, the all-important capital raising, and building for the future including infrastructure and teams.

Why we seem to have forgotten that growth is expensive and that simplicity always wins.
Hear from Head of Marketing, APAC & Canada, CMC Markets, Liam Loan-Lack, on when effective marketing means letting go of 'data-driven' decision making. Plus, which business innovation needs to be kept on a tight leash and who you need to speak to to get a handle on modern marketing measurement. how to link this to what VCs/PE/Founders/C-suite care about.

Who should attend?
Operational & Strategic Leads
CMOs and Marketing Heads
CROs & CCOs
Business Owners, Founders, Entrepreneurs
Event Agenda
Day 1
8:30 am
Registration opens
9:00 am – 10:15 am
Forum open and welcome remarks
Felicity McVay – Event Host

Session 1 – Uber Superpower: The 5 Golden Rules of Brand Marketing
Q&A with Lucinda Barlow, Head of International Marketing, Uber

10:15 am – 10:45 am
Networking with Morning Tea
10:45 am – 1:00pm
Session 2 – How to Be a Category King or Kween
Q&A with Dr Karen Nelson Field, CEO, Amplified Intelligence


Session 3 – How to survive and thrive in the second half of 2023.
Q&A with Charlie Wood, Managing Director APAC, Winning by Design

1:00 pm – 2:15 pm
Lunch
2:15 pm – 5:30 pm

Session 4 – Customer Centric Growth
Q&A with Ben Rolleston, APAC Managing Director, Audible


Session 5 – If someone says "Growth Hack" one more time…
Q&A with Liam Loan-Lack, Head of Marketing, APAC & Canda, CMC Markets


Session 6 – Power of the Golden 40 Rule
Q&A with Simon Beard, Co-founder, Culture Kings


Day 1 concludes
Day 2
8:30 am
Registration opens
9:00 am – 10:30 am
Forum open and welcome remarks
Felicity McVay – Event Host

Session 1 – Leadership Led Growth: The Role of optimism in leadership & the importance of adaptability
Q&A with Tané Hunter & Dr. Shasta Henry, Future Crunch

10:30 am – 11:00 am
Networking with Morning Tea
11:00 am – 12:00 pm
Session 2 – Capital Raising
Fireside chat and Q&A with Anthony Zaccaria, Co-founder, Linktree


Session 3 – The Growth Journey: 4 Key Learnings
Q&A with Adam Jacobs, Founder, The Iconic & Hatch

1:15 pm – 2:30 pm
Lunch
2:30 pm – 5:20 pm
Session 4 – Product Led Growth
Q&A with Tom Humphrey, Partner, Blackbird


Session 5 – Exit Strategy
Q&A With Taryn Williams, Founder & CEO #Gifted & Wink Models, ex theright.fit and The Influencer Agency


Event Concludes
5:20 pm – 6:40 pm
Post event networking function
Speakers and session times are subject to change
Secure your spot
2 DAY EVENT
31 July – 1 August 2023, 8:30am – 5pm
InterContinental Hotel, Double Bay, Sydney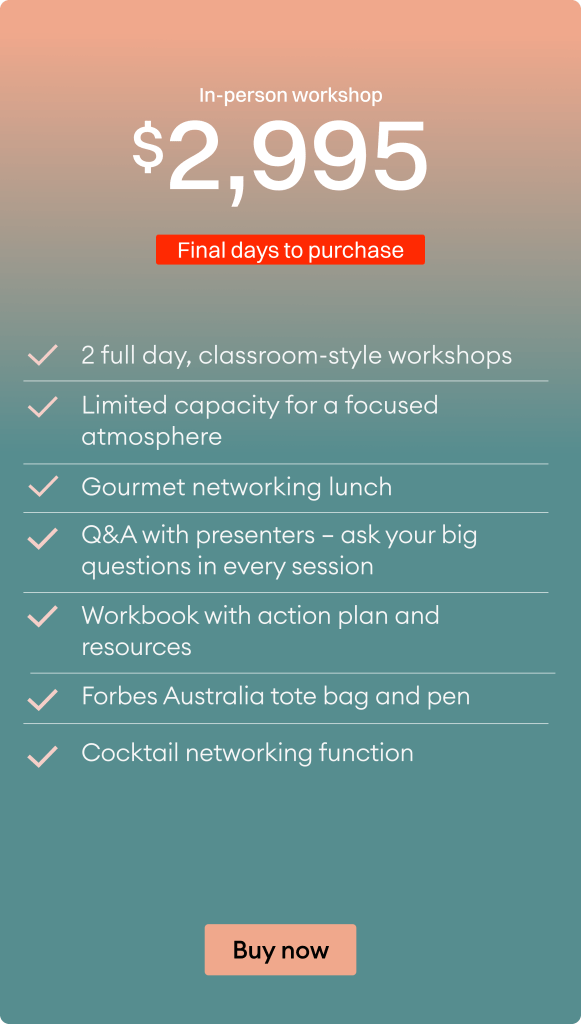 ---

Register your interest to speak with a consultant.
For information on group discounts and how the forums can benefit you or your team, enquire below and a consultant will contact you.

InterContinental, Double Bay, Sydney
33 Cross St, Double Bay NSW 2028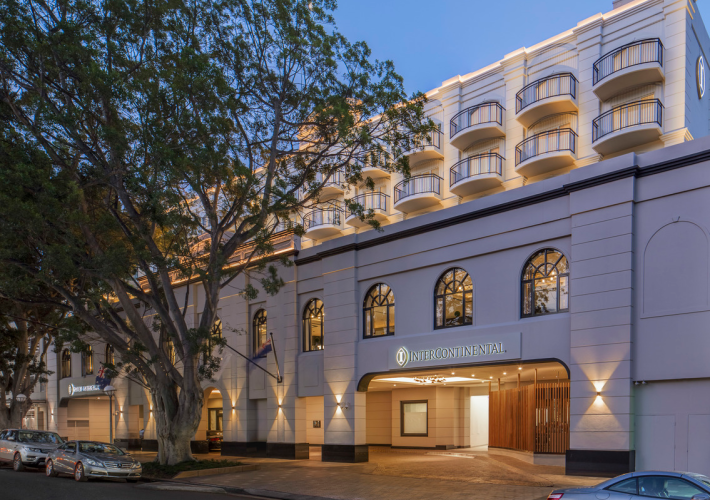 ---
Accommodation
We are pleased to present a discounted room rate of $360 per night for a Standard King Room at the InterContinental Double Bay, for any interstate travellers or guests who may wish to stay overnight at the venue.
View more details and book your discounted room rate directly with InterContinental Double Bay at reservations.doublebay@ihg.com.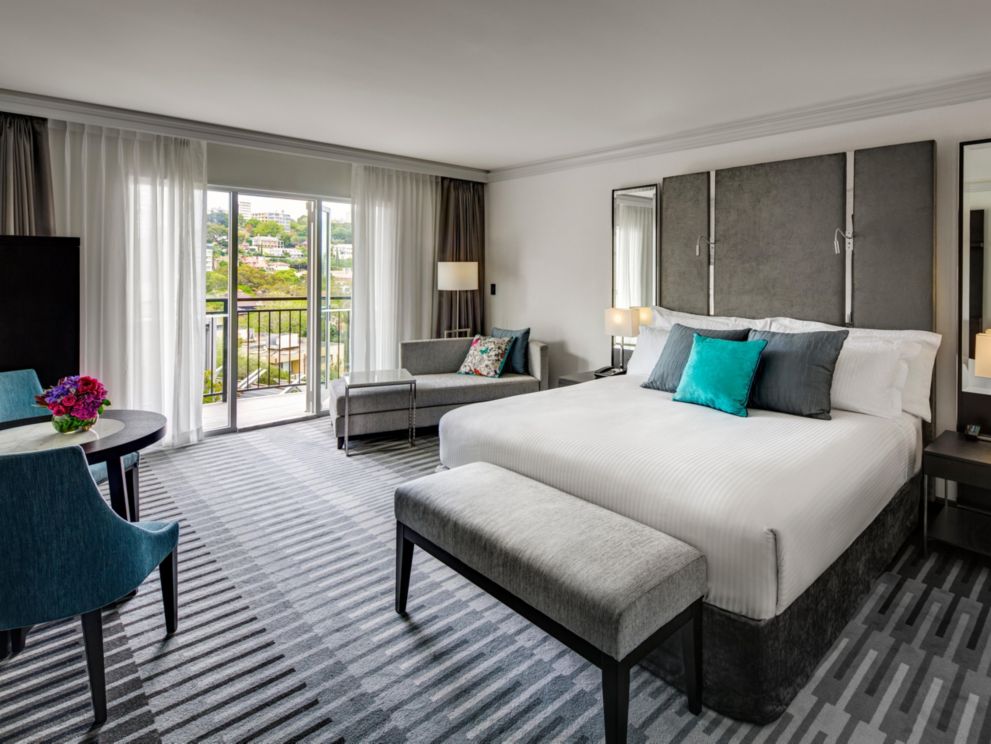 ---
Expert Speakers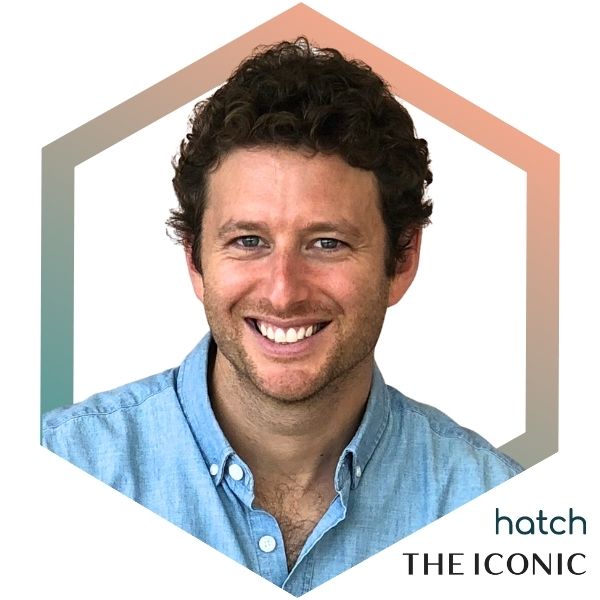 Adam Jacobs
A seasoned and awarded entrepreneur, Adam co-founded THE ICONIC and scaled it into Australia's largest online fashion retailer. He then turned to building global tech that positively influences society and co-founded Hatch – a new venture whose mission is for all people to find meaning in work.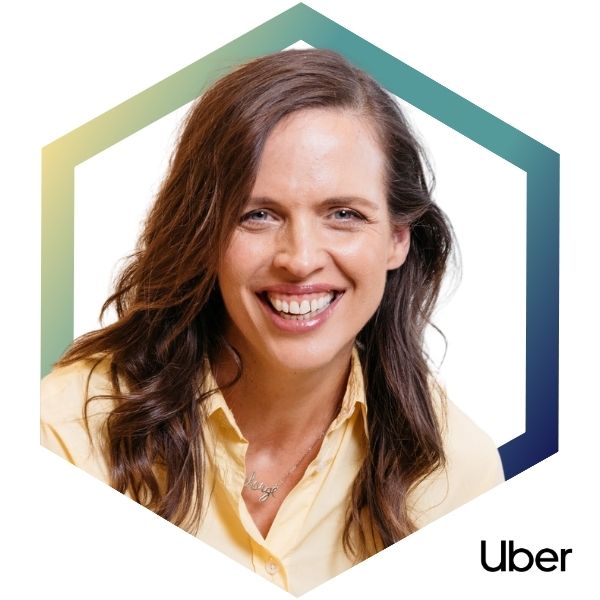 Lucinda Barlow
Lucinda has over 20 years of experience driving growth in internet, media and mobile in Asia, the US and UK. Prior to heading up Uber marketing teams across APAC, EMEA and Latin America, Lucinda led global consumer and product marketing for YouTube out of California, and headed up Google's marketing and communications teams in Australia and NZ.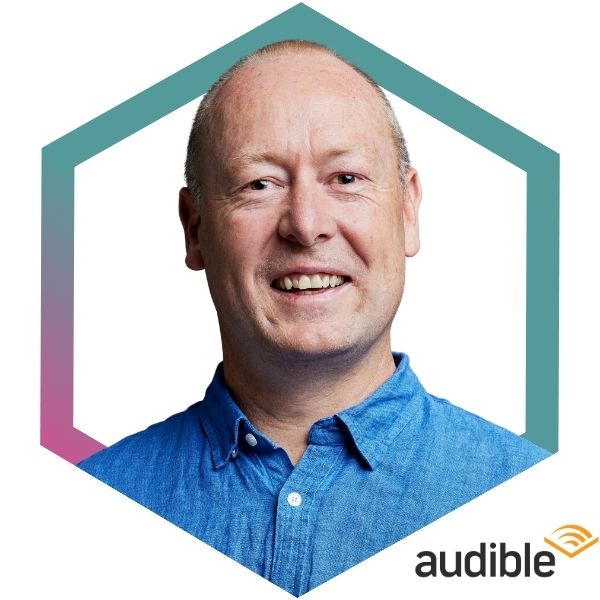 Ben Rolleston
Ben is an experienced media, tech and telco executive having held senior management roles with leading brands including APN News & Media (now HT&E), Optus and Viacom (now Paramount). He joined Amazon in 2018 to lead third party content and brand partnerships for Alexa across ANZ, and is currently Country Manager, Australia for Audible.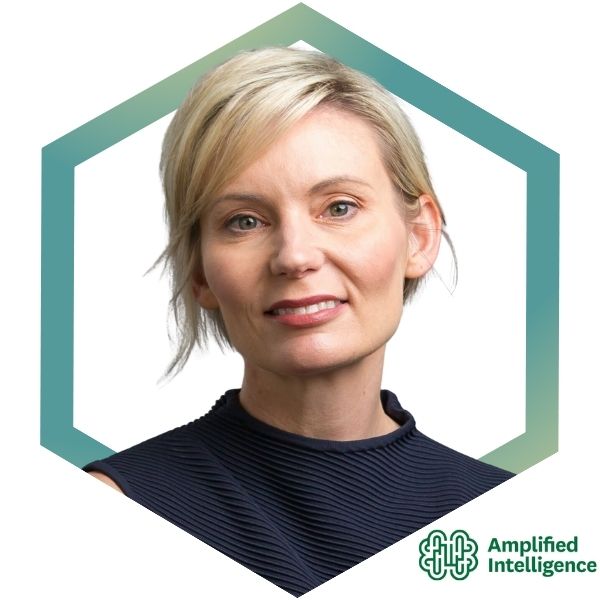 Karen Nelson-Field
Published author and globally acclaimed researcher in media science, Professor Nelson-Field founded Amplified Intelligence to change the way that media is traded. She is a regular speaker at Cannes and AdWeek, and counts some of the world's largest advertisers as her clients.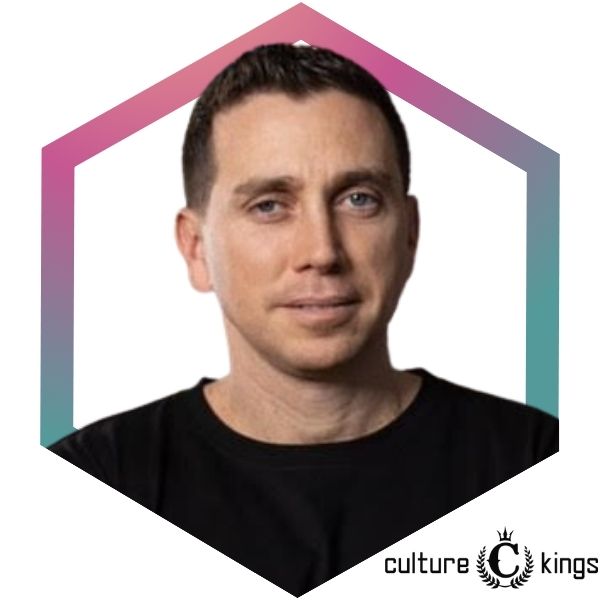 Simon Beard
Starting from a modest market stall, Simon propelled Culture Kings to a staggering $600M valuation, all without the need for outside investors or debt. Simon reveals how he used the "The Golden 40" Rule – a revolutionary principle combining a 20% growth strategy with a consistent 20% net profit, to achieve 15 years of continuous success.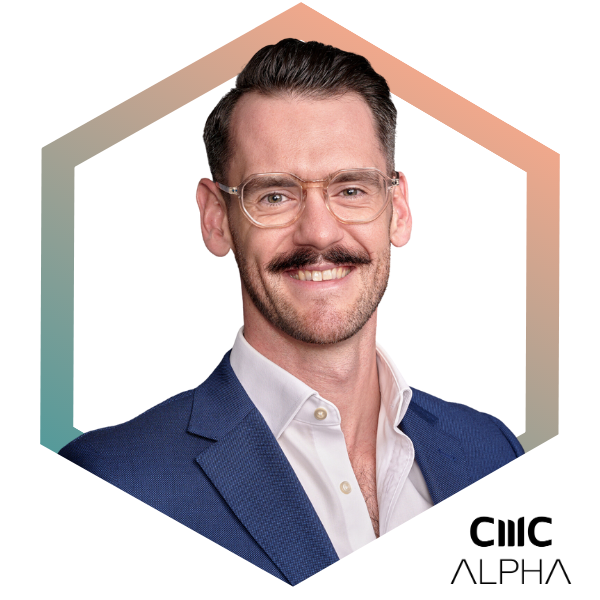 Liam Loan-Lack
Liam started his career in Intellectual Property Law. He has worked on some of the world's largest brands, such as: Amazon, American Express, Officeworks and Specsavers. Liam also consults to agencies & brands on growth strategy and is a Non-Executive Director at Hoozu. A Marketing Academy Scholar, Liam is energised by giving back to the Marcomms community and is a strong suipporter of greater diversity in media and finance.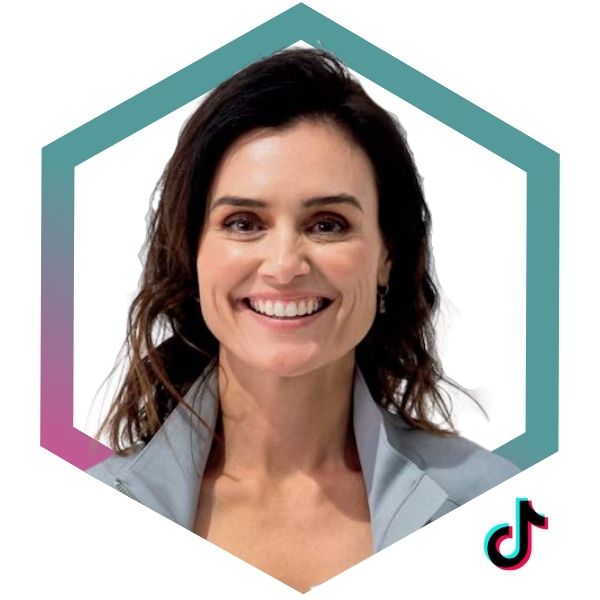 Felicity McVay
Felicity is regarded as a pioneer in the field of social video and the creator ecosystem, having joined YouTube in Australia at inception, a business she later led for 5+ years, along with Google Play Movies & TV in APAC. Most recently she was Global Head of Entertainment at TikTok where she was among the most senior executives at TikTok worldwide, responsible for developing partnerships, content strategy and programs.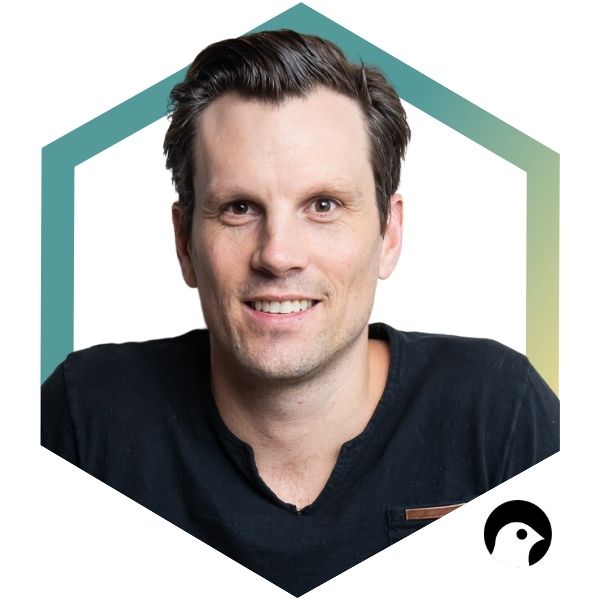 Tom Humphrey
Tom Humphrey is an investment partner with Blackbird Ventures, a venture firm supercharging Australia and New Zealand's most wild and ambitious founders right from the beginning. Since 2012, Blackbird has invested in over 110 companies including Canva, Zoox, SafetyCulture, and Culture Amp.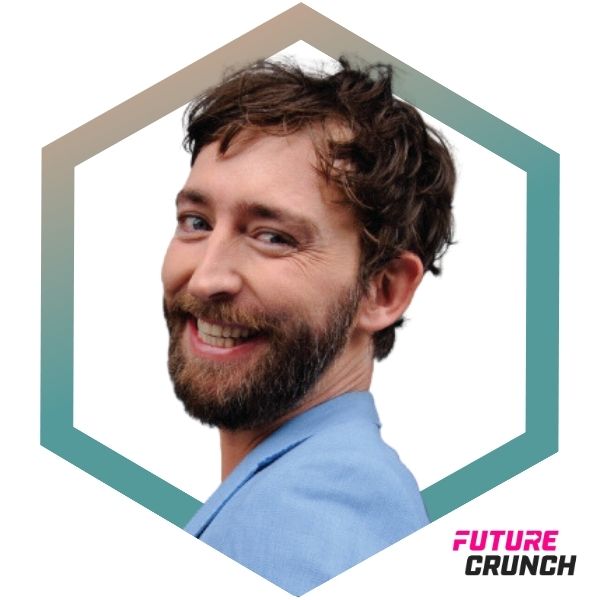 Tané Hunter
Tané is a cancer researcher, bio-informatician, and science communicator completing his PhD on using molecular biomarkers in DNA and analysing them with artificial intelligence to improve treatments for people suffering from cancer. He is a co-founder at Future Crunch, a group dedicated to helping people understand what's on the frontiers of science and technology, and how the world is changing for the better.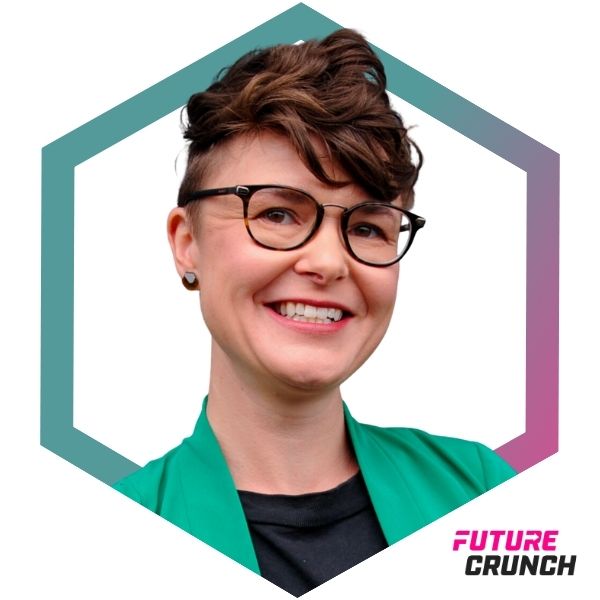 Dr Shasta Henry
Shasta is a scientist and science communicator. She is a passionate entomologist and educator with a PhD in Ecology. observing the impacts of climate change in World Heritage ecosystems She has worked at the Smithsonian Museum of Natural History in Washington DC, and has spoken about the intersecon of science and tradional cultures on the TEDx stage.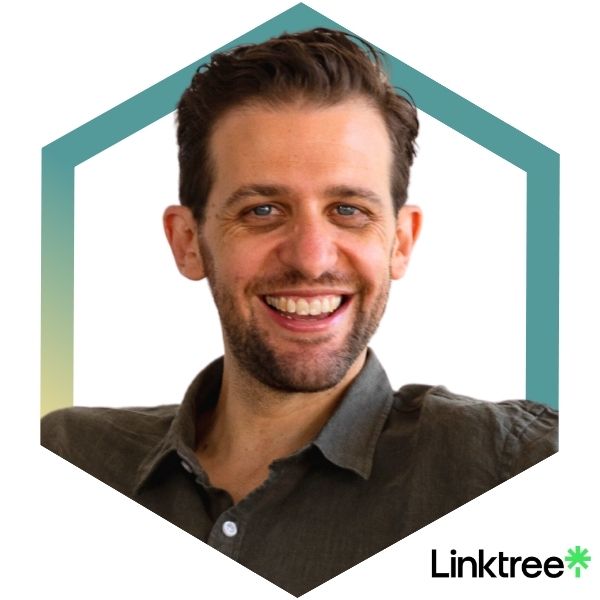 Anthony Zaccaria
Anthony is the Co-Founder of Linktree, the link-in-bio category creator empowering anyone to curate, grow and monetize their digital world. Founded in 2016, Linktree is utilized by more than 35 million users globally and sees over 1.5 billion views a month. Anthony is also founding partner at Sidestage Ventures, a founder-led seed fund that backs the most ambitious Australian founders.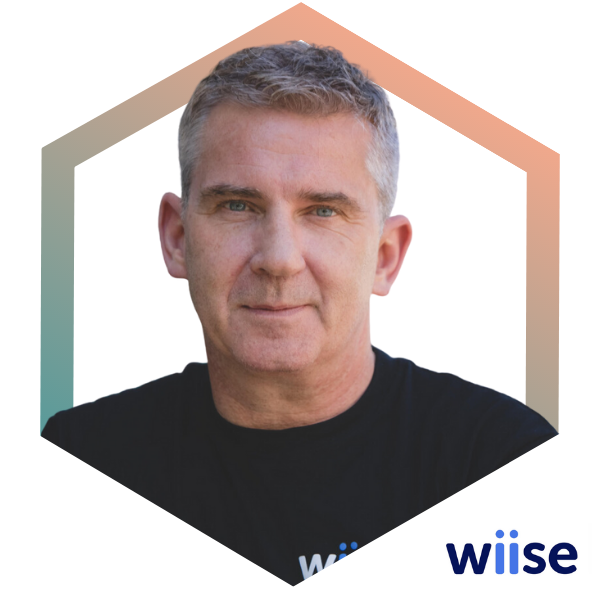 Charlie Wood
Charlie is a veteran of the technology industry with over 25 years of experience. His diverse background covers various aspects of business leadership, VC investing, GTM strategy, marketing and product management. Charlie has a proven track record of managing both mature and start-up businesses and has a passion for hiring, developing, coaching and mentoring high-performance teams.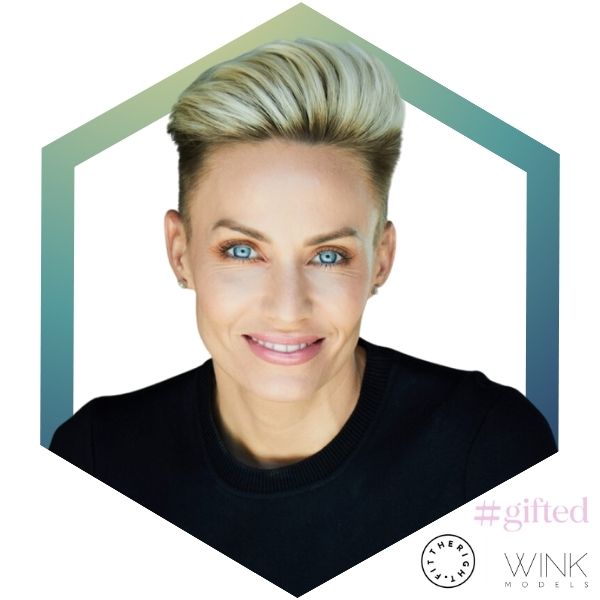 Taryn Williams
Taryn is an award-winning CEO & Founder and has proven herself as one of Australia's most prolific entrepreneurs in the tech startup and medis industry. As well as being a digital influencer, Taryn works with a number of global brands as an ambassador, appears extensively in the media and is a speaker of choice for leading industry conferences.

Event Terms and Conditions
Click here for the Terms and Conditions for the Forbes Australia Leadership Forum.