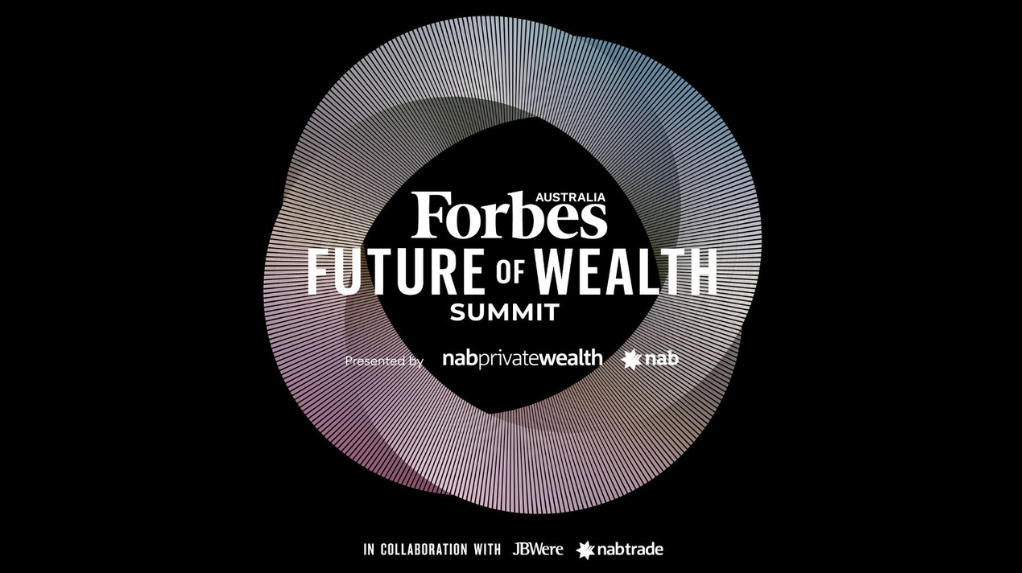 Where the investors are putting the money
Get in the room with a lineup of Australian business and investment heavyweights. Leave with the knowledge to accelerate your journey to financial success. The Forbes Australia Future of Wealth Summit will cover the latest economic factors and trends that are shaping our future, and where the opportunities are to maximize your returns and protect your wealth in today's market.
"Wealth experts shine a light on new investment opportunities in property, sustainability, energy, AI and the disruptive technologies that are changing the world."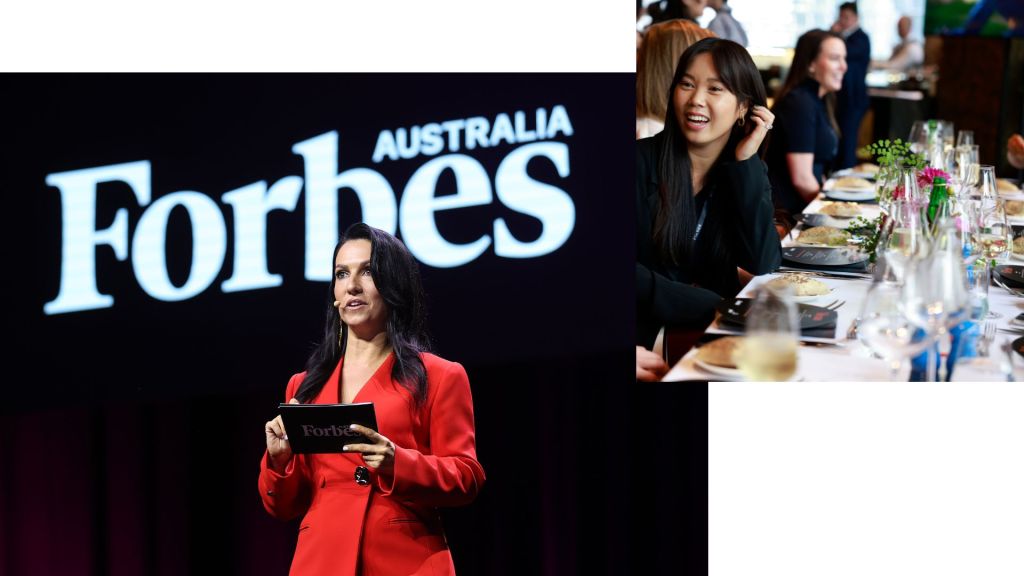 Forbes events bring together Australia's most influential leaders, entrepreneurs, creators and change-makers to harness their collective knowledge to address today's critical issues and tomorrow's opportunities.
#ForbesAustralia
Topics

Where is the next big investment wave coming from?
Our panel of economic experts discuss the global factors shaping our future and how to navigate the current investment landscape, develop strategies for identifying and capitalising on market opportunities, and mitigate risk in today's economy. We also analyse the challenges and opportunities presented by China's growing influence in the world economy.

Where is the smart money in property?
Deep dive into the local and international drivers shaping the housing market and discover why property investments remain an alluring cornerstone of most Australian billionaires' wealth-building strategies. Gain valuable insights on the latest trends, market conditions and investment opportunities, including in the innovative Build to Rent model.

Are we at a turning point for green investment?
Discover the potential in the fields of renewable energy, climate-friendly technology and mining. We'll discuss the impact of government policies such as the 2050 policy, the rise of electric vehicles, and the potential of hydrogen and green energy to transform the energy sector. We'll also examine the critical role of mining in providing the necessary resources for renewable energy technologies.

Which industries will AI reshape first?
Our experts look ahead at the game-changers in the alternative investment space. AI and disruptive technologies are signalling explosive growth and could soon solve the world's biggest problems in climate change, food security, water sanitisation, healthcare and more. The challenge for investors is in being able to identify and seize the right opportunities. Gain valuable insights as we explore these rapidly evolving areas.

"The world is rapidly changing and we are seeing new wealth-generating opportunities as a result.

Property may have lost its sheen, but it's still a $9 trillion industry in Australia and it's safe to say every billionaire has property in their portfolio, so where is their money? The launch of ChatGPT was a watershed moment, so what's next in disruptive tech? And how do you mitigate risk in the current landscape? The Future of Wealth Summit brings together the brightest minds to answer these questions and more."

Sarah O'Carroll, Forbes Australia Editor in Chief
Speakers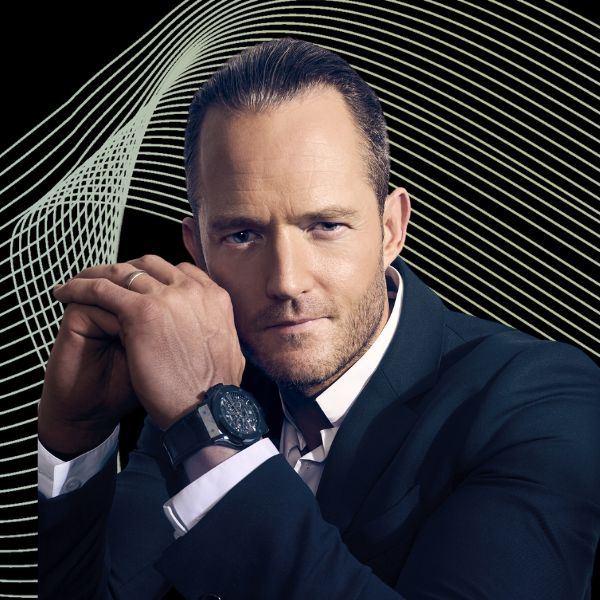 Tim Gurner
2022 saw the evolution of Tim's development company from a private developer into an institutional-grade developer, fund manager and lifestyle brand under the new umbrella of the Gurner Group. The A$10 billion portfolio focuses on transforming landscapes and environments where people can live their best lives.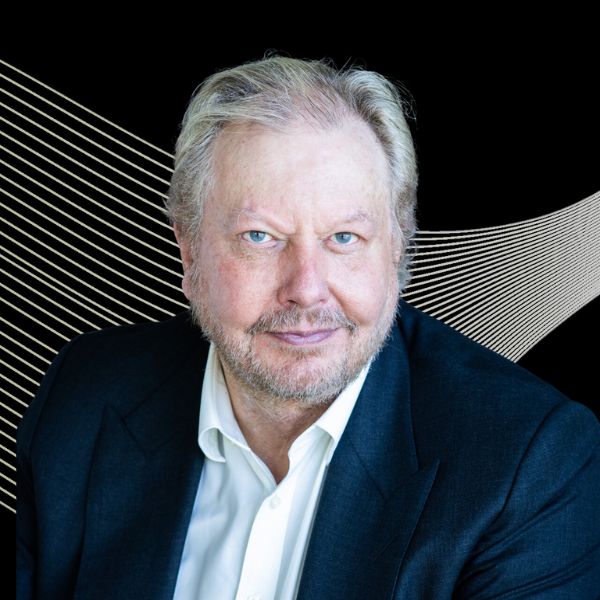 Richard White
From its inception in 1994, in his basement in Newtown, Sydney, Richard has grown WiseTech into a A$22 billion global technology company covering over 160 countries and employing 2000 staff worldwide.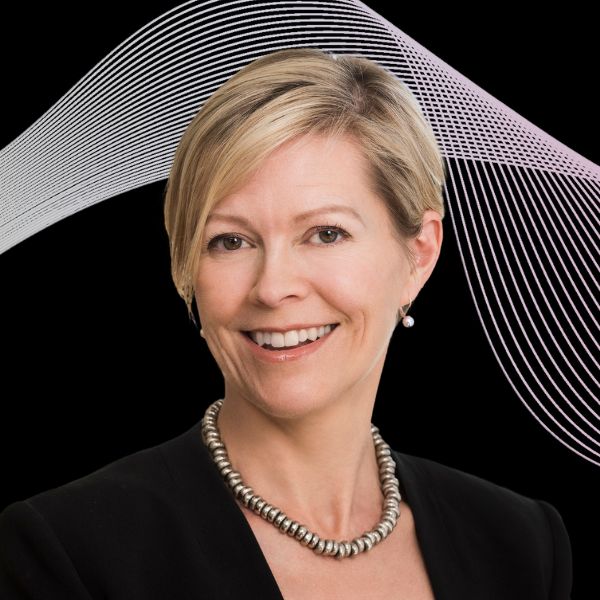 Kate Howitt
With over 20 years of experience as a professional investor, Kate specialised in Australian equities and managed the Fidelity Australian Opportunities portfolio from its inception in 2012 until 2022. She has won many industry awards, recognising her as one of the top Fund Managers in the world.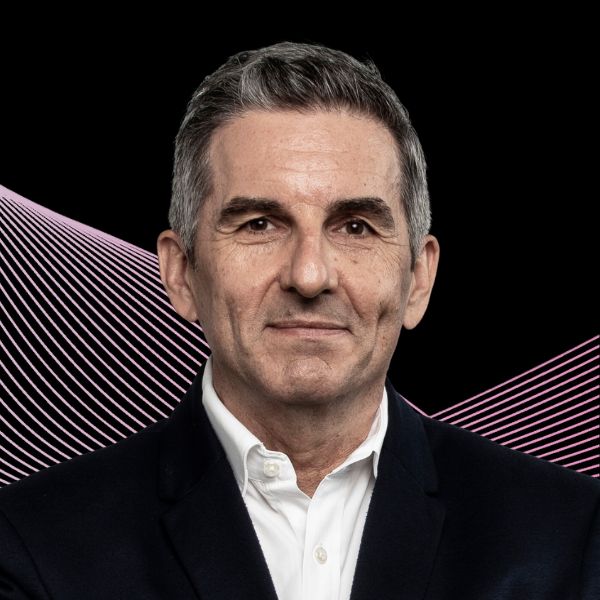 Daniel Petre AO
Daniel has been a leading player and investor in the technology industry for more than 35 years. After working for Bill Gates at Microsoft, he established many (now) mainstream technology and media companies including AirTree Ventures, Ecorp and Netus.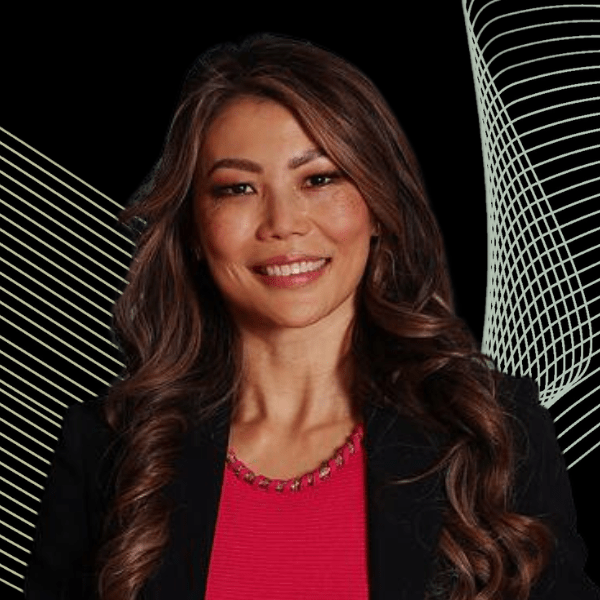 Jun Bei Lu
Jun is the Portfolio Manager of Tribeca's Alpha Plus Fund, one of the largest long short equity funds in the Australian market. With 18 years of experience, she has quadrupled AUM to over $1.1bn. She is a prolific contributor to Australia's financial services sector, a TEDX speaker, a mentor, and a volunteer.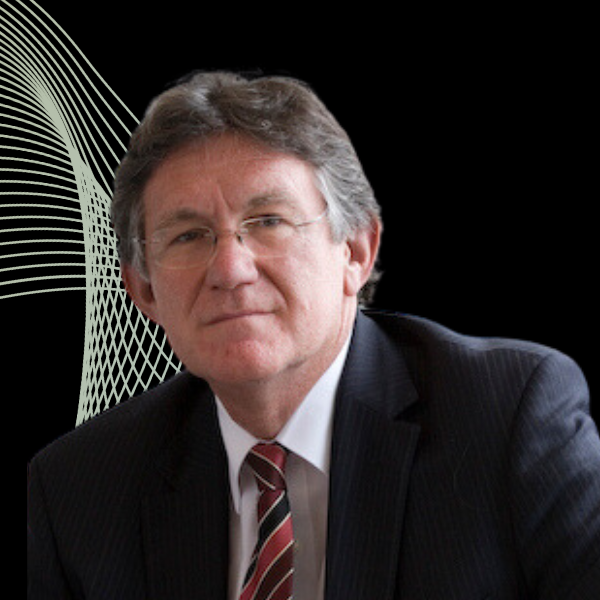 Alan Oster
Alan is NAB's Group Chief Economist, responsible for the bank's global economic and financial forecasts. He joined NAB in 1992 after 15 years of economic forecasting and monetary policy work in the Federal Treasury. Alan is a highly respected commentator on Australian and global economic trends and policy issues.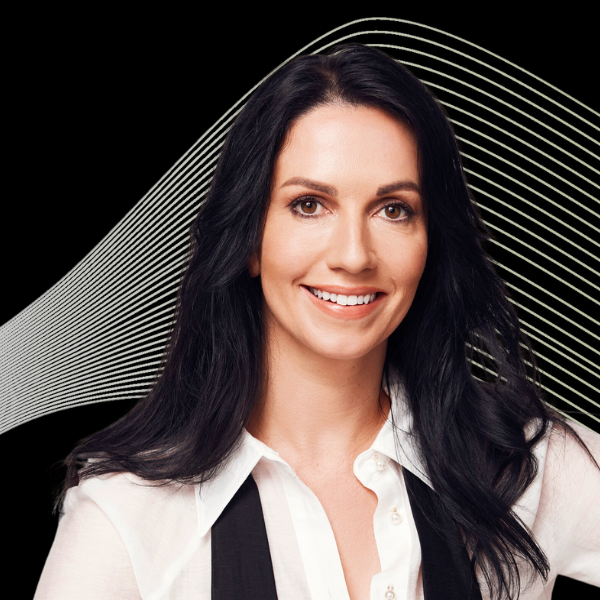 Sarah O'Carroll
Sarah is a visionary leader with a mission to inform people to be empowered and live a purposeful life. Sarah has extensive experience engaging and growing business audiences. Prior to Forbes she was Editor-in-Chief of Yahoo Finance, delivering significant growth and launching Women's Money Movement, The New Investors Show and All Markets summit.
Chantal Giles
Chantal is the Managing Director and Head of Wealth Australasia at BlackRock, responsible for leading relationships with wealth management firms and distributing investment capabilities. She has managed relationships with sovereign wealth funds, insurance companies, and central banks, and previously worked as a financial planner.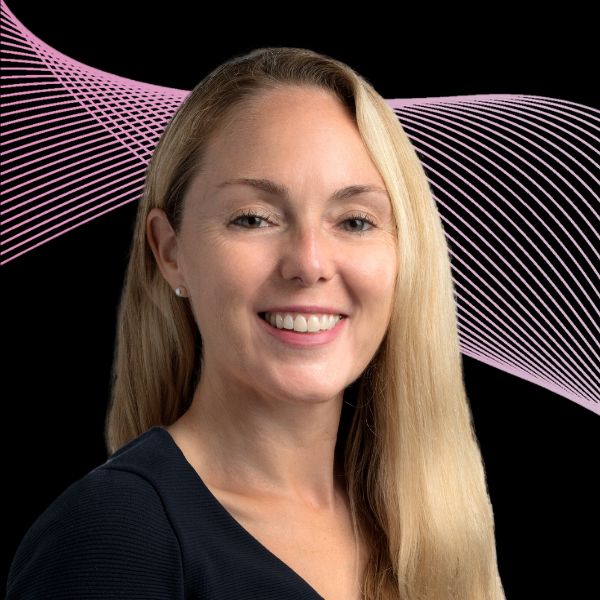 Mary Manning
With over 24 years of international investment experience, an MBA from Harvard Business School and a PhD in Economics from the University of Sydney, Mary now co-manages the Alphinity Global Equity Fund and the Alphinity Global Sustainable Equity Fund.
Tim Washington
Tim is the CEO and co-founder of JET Charge, Australia's largest EV charging technology business. He also co-founded Chargefox, which is now the country's largest EV charging network, and is the Chair of the Australian Electric Vehicle Council, Australia's peak body for the EV industry.
Ken Jacobs
Ken is one of the foremost figures in Australian real estate and has been responsible for many of the nation's largest and most important property transactions. He stands today as one of the most respected and connected figures in prestige residential property globally.
Expressions of Interest
If the content of this event interests you, please submit the form below so we can let you know as soon as we release dates for the next event.
---

Event updates
Receive Forbes Australia event updates and first-release ticket offers.
Corporate packages

Email us at events@forbes.com.au to find out about our corporate packages.

---
FAQ
How & when will I receive my live event ticket?
You will receive your live event ticket via email within 24 hours of completing your purchase. Guest tickets will be emailed within 72 hours of providing full details.
What do I need to bring to gain entry to the event?
Please bring along your pre-purchased ticket along with your photo identification.
Is this event live or virtual?
The Forbes Australia Future of Wealth Summit is a live, in-person event hosted at the MCG, Melbourne. Please note the Summit will not be streamed virtually.
Can I purchase a ticket on the day/at the venue?
Yes, tickets will be able to be purchased on the day of the event if ticket allocations have not already been exhausted. You can purchase tickets online or speak to a Forbes team member at the venue.
Am I able to alter the attendee's name?
Only the purchaser of the ticket(s) can alter an attendees name up until 11.59pm (AEST) on the 12th June 2023. This can be done by the purchaser by clicking on the modify registration button on your confirmation email.
Is there a discount available for group or corporate purchases?
Yes, please contact us at events@forbes.com.au for more information on group and corporate packages.
Venue
Any questions regarding the venue – public transport, parking, health & safety, prohibited items and disabled access please visit the venue website – MCG Melbourne.
Is there a dress code?
The dress code is smart casual. Any inappropriately dressed attendee may be refused access to the Summit.
Event Terms and Conditions
Click here for the Terms and Conditions for the Forbes Australia Future of Wealth Summit.
2023 NAB Private Wealth is a division of National Australia Bank Limited ABN 12 004 044 937 AFSL and Australian Credit Licence 230686. 2023 JBWere Limited ABN 68 137 978 360 AFSL No. 341162. 2023 WealthHub Securities Limited ABN 83 089 718 249 AFSL 230704.