Unlock Financial Freedom With Kruze Hunter-Boyd's Closer Institute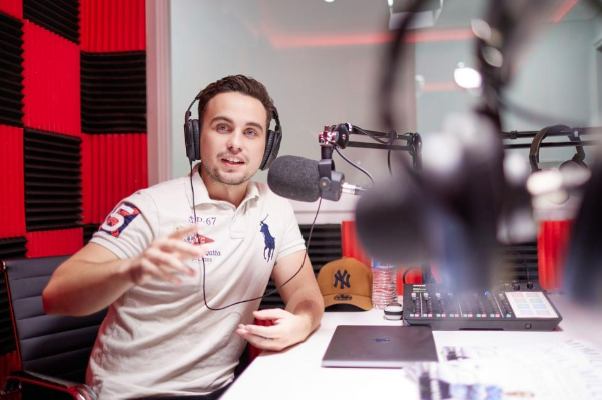 Kruze Hunter-Boyd, the founder of the highly acclaimed Closer Institute, has emerged as a true beacon of hope for aspiring entrepreneurs around the globe. His remarkable story is one of overcoming adversity and transforming lives through his revolutionary remote sales training.
Kruze's journey has been influenced by deeply personal experiences, which served as the catalyst for the creation of his thriving business, which has generated over $100 million in sales.
Growing up in a small country town near Wagga Wagga and Albury, Australia, Kruze experienced the challenges of humble beginnings. At the tender age of 11, his parents' separation forced him to uproot his life and relocate to Gold Coast alongside his mother, brothers, and sister. This pivotal moment would become the catalyst for a transformative journey towards independence and resilience.
In his early twenties, Kruze Hunter- Boyd encountered a series of dead-end jobs that spanned various industries, including construction, hospitality, door-to-door sales, and labor-intensive work. He eventually realized that these paths were not leading him towards financial freedom and success.
Fueled by a burning desire for more, he made a bold decision to drop out of his business degree at university in Melbourne after recognizing that the traditional teachings and outdated textbooks would not equip him with the tools necessary to create an extraordinary life.
Kruze's path took yet another transformative turn when he crossed paths with an Australian-based mentor in the online space – a trailblazer who had already achieved remarkable success with a multi-million-dollar company by the age of 24. Recognizing the potential of this unique opportunity, he wholeheartedly embraced the chance to master the art of high-ticket sales, appointment setting, and closing.
The outcome of Kruze's journey exceeded all expectations as he fearlessly pushed beyond the boundaries of traditional success. With sheer determination, he achieved an impressive income of over $5,000 per week, allowing him to live a life filled with incredible experiences. He indulged in globetrotting adventures, found solace in his dream beach home he could call his own, and dedicated time to his passion for boxing, training weekly to stay in top form. He also fulfilled a heartfelt desire by retiring his Mum, ensuring her well-deserved comfort and security.
Above all, the most profound impact of his success was the gift of financial freedom, allowing him to embrace life on his own terms and pursue his dreams without constraints.
Yet, fate dealt Kruze Hunter-Boyd a heart-wrenching blow when his best friend tragically lost his life in a motorcycle accident in Bali. Instead of allowing grief to consume him, he channeled his pain into a newfound calling. He returned to Australia with an unwavering determination to empower others through the same process that had transformed his life. Since then, he has wholeheartedly devoted himself to teaching aspiring individuals how to achieve financial freedom by mastering remote high-ticket setting and closing for online coaches and entrepreneurs.
The Closer Institute was born, paving the way for countless success stories. Kruze's unwavering spirit, combined with his revolutionary selling system, attracted individuals seeking change. His 3-step "remote sales flow" system not only simplifies the sales process but also allows individuals to work from anywhere in the world, creating a life of ultimate freedom and financial abundance.
Reflecting on his journey, Kruze shares, "Sales is easy. Truthfully—it is. But my life wasn't always like this. In fact, I hated sales because I'm from a town of 8500 people. No one "made it big" from my world." Acknowledging that his own path to success was paved with challenges, he intimately understands the struggles faced by those striving for more. This empathy, combined with his unparalleled expertise, sets him apart as a true industry leader.
Today, Kruze Hunter-Boyd stands as an embodiment of resilience, determination, and belief in the power of one's dreams. His remarkable journey from a small-town upbringing to creating a 9 figure Remote selling system that has touched the hearts of countless individuals worldwide.