Building Resilience: How Outback Equipment's Directors Sustained Uninterrupted Growth Post-Pandemic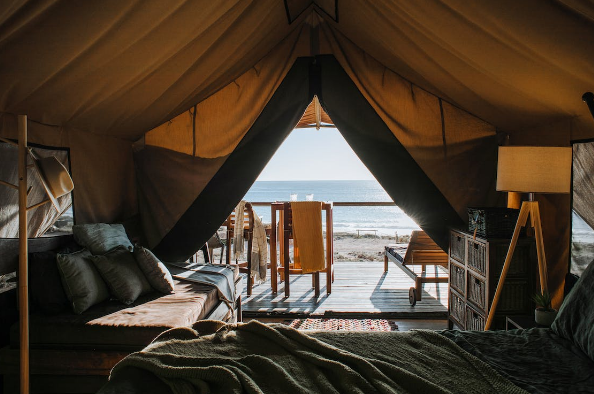 During the global COVID-19 pandemic, businesses across various industries faced significant challenges, particularly those serving outdoor enthusiasts seeking adventurous experiences. According to market research firm Statista, the global adventure tourism industry experienced a decline of 57% in revenue in 2020 compared to the previous year.
Despite this downturn, Outback Equipment, a leading outdoor gear and adventure essentials provider in Australia defied the odds and experienced uninterrupted growth. The success of Outback Equipment can be attributed to the resilience and strategic decisions of its directors Jaime Chee, Jourdan Wong, and Marketing Director Sean Fisher.
Business strategies adapting to the new normal
Before the pandemic, the outdoors served as a playground for adventure enthusiasts, a space where they could escape the confines of daily life. However, the global health crisis disrupted this vibrant ecosystem. Borders closed, flights were grounded, national parks shut down, and people were confined indoors. Outback Equipment faced immediate and severe challenges. Logistics and supply chains were disrupted, causing courier delays and rising costs of stock and supplies. Staffing also became a struggle, leading to layoffs and hiring freezes.
Nonetheless, Outback Equipment adapted, finding innovative ways to sustain operations. Wong shares, "The pandemic tested our resilience and forced us to reimagine how our business works. We were compelled to adapt and find innovative ways to sustain our operations." By expanding their range of available brands, they catered to diverse customer preferences. They also opened an expansive 3000m2 warehouse in Brisbane's Acacia Ridge, optimising their operations to accommodate a larger client base.
Sean Fisher, Outback Equipment's Marketing Director, adds, "We proudly represent over 750 brands and counting. We have an extensive range of outdoor accessories to cater to every need and budget." This deliberate approach solidified their position as a go-to destination for individuals seeking high-quality outdoor gear. Outback Equipment's commitment to sustained growth is evident through significant initiatives.
Additionally, Outback Equipment recognized the shifting mindset of outdoor enthusiasts who longed for immersive experiences. These adventurers emphasised the importance of having the right tools and equipment to enhance their outdoor journeys. Outback Equipment prioritised strengthening the expertise of their helpful guides and experienced customer service representatives to meet these expectations. They introduced their VIP program, fostering customer loyalty and long-term relationships. "By sharpening the knowledge and expertise of our team members, we want to lay the groundwork for customers' trips to be as seamless and enjoyable as possible," Fisher elaborates.
Sustaining business growth
Now that the outdoor scene is slowly gaining momentum, Outback Equipment is thrilled to have pioneered ways to bounce back, start fresh, and return to its former spotlight. The company's success highlights the importance of resilience, strategic decision-making, and a customer-centric approach. Businesses can learn from Outback Equipment's experiences to navigate uncertainties and thrive in the new normal. Embracing innovation, staying agile, and focusing on customer satisfaction is crucial for continued growth and success.
Moreover, the recovery and success of businesses like Outback Equipment have a positive ripple effect on the tourism industry and the broader economy. As outdoor enthusiasts seek thrilling experiences and explore the beauty of nature, the demand for outdoor gear and adventure essentials will continue to drive economic growth. By adapting to the new normal, businesses in the tourism sector can contribute to job creation, revenue generation, and the revitalization of local economies.