Looking for a Business Mentor? Here Are Our Top Five Australian Entrepreneurs to Follow in 2023
The importance of having a mentor in business cannot be overstated. A seasoned mentor can provide invaluable guidance, expertise, and support to help navigate the complexities of entrepreneurship and fast-track your success. With entrepreneurship being spurred on by the continued growth of social media and other platforms, many are ready to jump in. If that's you, we highly suggest that you find a mentor–someone who has built a successful company. By learning from someone who has been through the actual steps of creating a thriving business, you can avoid common mistakes and accelerate your growth. To help you on your journey, we've compiled a list of the top five Australian entrepreneurs with backgrounds in law, entrepreneurship, and coaching. These accomplished individuals possess a wealth of experience and knowledge that could be instrumental in taking your business to new heights.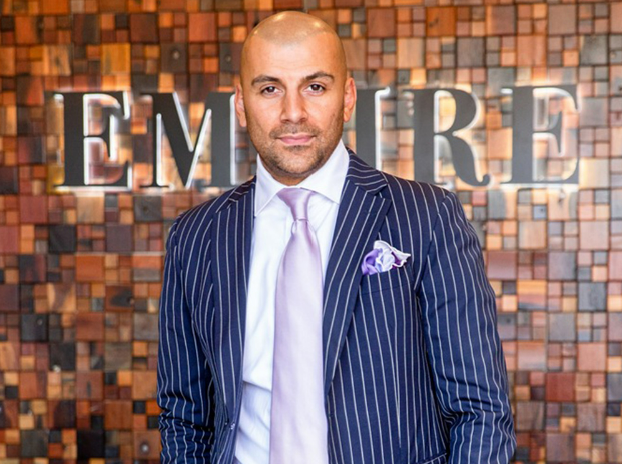 #1 Aaron Sansoni: Aka Mr. Empire Founder of Aaron Sansoni Group
Aaron Sansoni, widely known as "Mr. Empire," is an accomplished Australian business mogul who started his journey as a newspaper delivery kid. Today, he has an impressive net worth of AUD 110 million, built from scratch through hard work, determination, and a keen sense for successful business ventures having started or invested in over 100 businesses to date. A philanthropist, best-selling author, global mentor, and investor, Sansoni has trained over 500,000 students across the globe, equipping them with the tools and strategies necessary to create thriving businesses and multiple income streams as he has done. Sansoni's passions extend beyond his businesses, as he values spending quality time with his family and making a difference through philanthropy. It is this generous spirit that has likely contributed to his remarkable success. As he continues to make strides in venture capital, education, and philanthropy, Aaron Sansoni remains dedicated to sharing his knowledge and tactics with others. To connect with "Mr. Empire" and potentially learn from the mogul himself, follow his Instagram or check out his website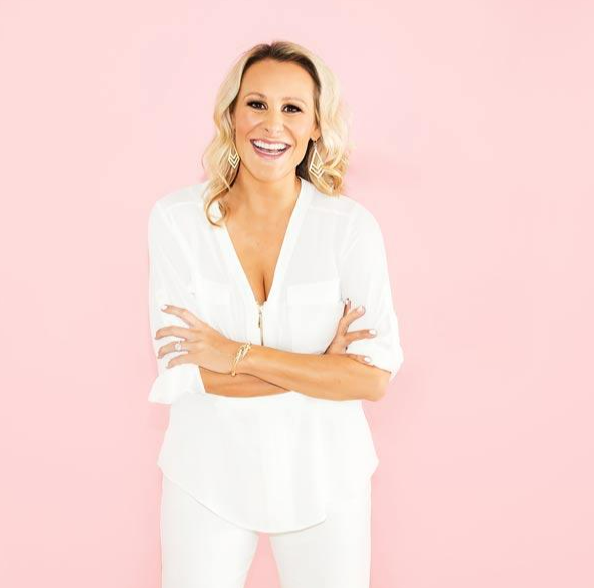 #2 Emma Isaacs: Global CEO of Business Chicks, Author of "Winging It"
Emma Isaacs, Founder and Global CEO of Business Chicks, mother to six young children, and international keynote speaker, is a force to be reckoned with. Her debut book, "Winging It," showcases her passion for inspiring women worldwide to lead bold lives, both professionally and personally. As a career entrepreneur, Isaacs has built her success on hustling, being creative, and being open to possibilities.
At the age of 18, she started a recruitment agency and sold it seven years later. Soon after, she became the CEO of Business Chicks, transforming it into a powerful organization that now connects over 500,000 women globally. In her book, she emphasizes the importance of taking action and embracing uncertainty, which she believes is the key to thriving in today's unpredictable world.
Isaacs has connected with numerous celebrities and entrepreneurs, treating everyone with kindness and respect. As a mother of six, she shares her experiences juggling career and motherhood with honesty and humor. Her best advice to young women with big dreams is to surround themselves with good people and take advice only from those with entrepreneurial experience. Emma Isaacs is truly an inspiration for those looking to make their mark on the world. You can follow Emma on her Instagram or connect with her through her website.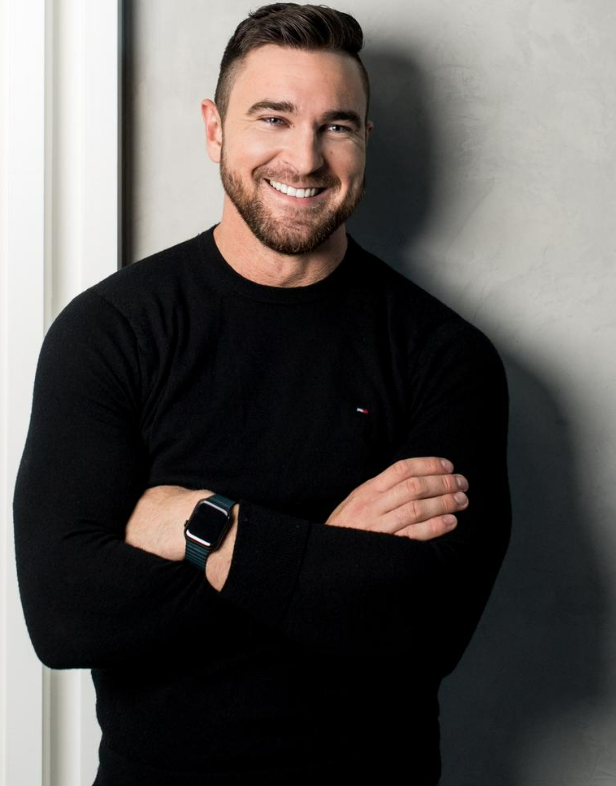 #3 Tobi Pearce: CEO of Pearce and Co, Founder of Sweat, Startup Consultant,
Tobi Pearce, the co-founder of Sweat, has built a multimillion-dollar fitness empire from the ground up, revolutionizing the way women work out worldwide. With a strong background in business and personal training, Tobi combined his two passions to create Sweat, a digital fitness platform offering more than 5,000 workouts, 13 qualified trainers, and millions of engaged users.
A far cry from his first job as a piano salesman, Tobi exited Sweat for nine figures and now serves as a consultant and strategic advisor for startups around the world. Tobi's commitment to his own fitness and exercise routine still plays an essential role in his success as a business leader and how he helps others to build their dream businesses.
As an industry leader, Tobi Pearce has been a judge at The CEO Magazine 2021 Executive of the Year Awards, sharing his knowledge and insights into Australia's business landscape. You can follow him on Instagram or see his Linkedin for more information about working with him.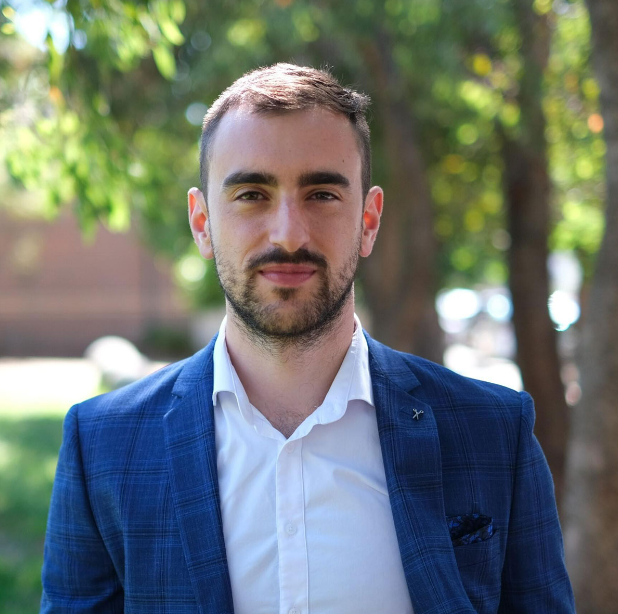 #4 Ethan Donati: CEO, Million Dollar Funnels, Public Speaker, Australia's #1 Virtual Promoter
Ethan Donati, CEO of Million Dollar Funnels and Australia's number-one virtual promoter, is an expert in the power of communication and public speaking. Overcoming his childhood struggle with social anxiety, Donati has transformed himself into a speaking powerhouse, producing events with celebrities such as Eric Thomas and Seth Godin. He has even brought David Goggins to Australia where over 9,000 people across 3 cities attended. His international digital marketing agency has helped clients build seven-figure sales funnels and elevate their brands through speaking engagements.
Driven by his passion for helping others, Donati coaches clients on scaling their businesses using four basic principles: getting the message right, crafting ads, building a sales funnel, and establishing a predictable sales process. To contact Ethan, visit him on his website or follow him on Instagram to learn more about his journey and expertise in public speaking, launching marketing agencies, and scaling businesses to seven figures.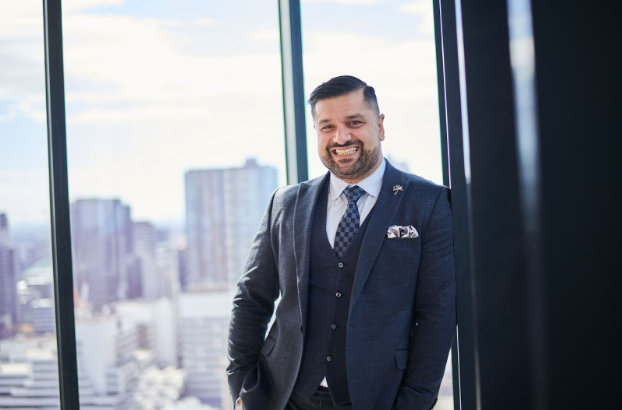 #5 Rex Afrasiabi: Founder M A Legal, Celebrity Judge, Innovator
Rex Afrasiabi, the founder and owner of M A Legal, is a renowned legal advisor and visionary committed to revolutionizing the legal industry. With over twenty years of experience, Rex has built a career spanning various law firms and a stint as General Manager of an international fashion company. His diverse background and drive to find his "why" led him to create M A Legal, a law firm focused on embracing technology and enhancing client experiences.
In addition to his legal expertise, Rex is an advisor to entrepreneurs, businesses, and financial investors, and co-hosts two business advisory shows, Real Estate Renovators and Enterprisers. Rex is also a co-developer of Bond Conveyancing, a new venture offering online legal real estate transactions through a secure portal or app. Passionate about helping others succeed, Rex Afrasiabi is a trailblazer in both the legal and real estate sectors. To learn more about Rex and his expanding ventures, visit his website and or follow him on Instagram.