Unveiling the Secrets Behind Mckinzie Graham's Success in the VIP Concierge Industry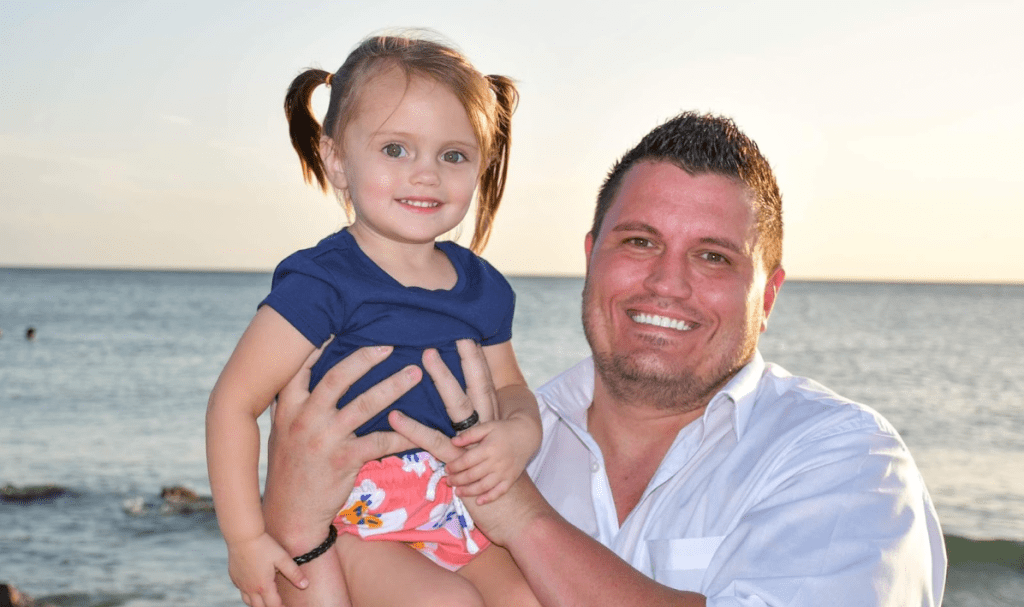 "Travel isn't merely about visiting new places," says Mckinzie Graham, Five Star Orlando VIP Tours CEO. "It's about experiencing the extraordinary in the ordinary, and we're transforming that concept into reality." He has turned his mantra into a successful business in an industry projected to reach a value of USD 678.88 billion by 2029, with a compound annual growth rate (CAGR) of 8.9%. The luxury travel industry is expected to grow significantly in the coming years, providing ample opportunities for businesses like Mckinzie's to thrive.
The VIP Concierge industry, long considered the preserve of the rich and famous, is gradually permeating mainstream consciousness. "Exclusivity is no longer just for the elite," says Mckinzie. The ordinary traveler seeks extraordinary experiences, contributing to an industry-wide paradigm shift.
An industry veteran, Mckinzie is pioneering this transformation with Five Star Orlando VIP Tours. With a clientele base of over 100,000 private clients and catering to approximately 1,000 clients monthly, the CEO and his team are the leading Disney Vacation Planners in the market.
Reimagining Luxury Travel
"People don't remember days; they remember moments," Mckinzie confidently shares. More than a profound saying, this belief system forms the bedrock of his business model and
operations. Five Star Orlando VIP Tours's philosophy is centered around creating unforgettable and cherished memories. In contrast to the luxury travel industry, which often emphasizes flashy displays of wealth and status, the CEO provides a unique perspective.
Mckinzie envisages himself as not a businessman selling vacation packages but an artist carefully painting grand experiences. Every stroke of his brush translates to a meticulously planned detail that transforms the travel experience into a grand odyssey for his esteemed clients. His magnum opus isn't a singular project; each client's uniquely designed, meticulously planned vacation proves his artistry and dedication.
The Maestro of Memory-Making
Mckinzie's devotion to going above and beyond to create magical moments for his clients distinguishes Five Star Orlando VIP Tours in a competitive industry. "Every journey is a story, and every story is a journey," Mckinzie reflects. His words reveal his deep understanding that it is not the destination that counts most in luxury travel but the sum of the experiences along the way.
Five Star Orlando VIP Tours's clients are the protagonists of their travel stories, while they serve as silent authors. This company plays a pivotal role in helping clients navigate their journeys, ensuring every chapter unfolds smoothly and leaves behind lasting impressions. The richness of the experience and the high standard of service that Mckinzie and his team offer ensure that the client's journey is a narrative of unforgettable experiences. This unique approach and dedication redefines the notion of luxury travel.
Understanding the Artisans of Grandeur
VIP Concierges, once shadowy figures orchestrating experiences from behind the scenes, have evolved into a recognized profession. Their role extends beyond securing luxury resort reservations and premium restaurant reservations. Concierges are curators of opulence, experts in crafting tailored, unforgettable experiences for their clients.
The VIP Concierge industry involves meticulous planning and intuitive understanding of client desires. At its heart, it is about curating experiences that transcend the usual, embracing grandeur and exclusivity at every level. The work of a Luxury Travel Concierge includes coordinating travel, organizing events, managing itineraries, and acting as a personal assistant to the client during their leisure time.
"The tasks of a VIP Concierge are as diverse as the needs of our clients," explains Mckinzie. "From orgainizing Disney VIP Tours, planning premier Europe vacations, to expertly navigating the intricacies of exclusive cruise lines such as Disney Cruise Line, our service is comprehensive."
The Mckinzie Formula for Crafting Unique Experiences
The CEO shares what is needed to convert a mere vacation into an unforgettable experience, "It's a combination of understanding client preferences, maintaining a network of premier contacts, and consistently delivering extraordinary service."
However, this isn't a view shared by all. A travel columnist argues, "In the age of information, anyone with internet access can plan a luxury vacation. How much value does a VIP Concierge add?" Mckinzie counters, "We're not merely selling a product; we're delivering a personalized service. We provide the luxury of saving time by handling every detail so our clients can truly unwind."
The Unsung Heroes of Luxury Travel
While the glitz and glamor of luxury travel often steal the limelight, a dedicated team of professionals works diligently behind the scenes to ensure that every single experience is met and exceeded. Mckinzie firmly believes that his success as a VIP Concierge comes from his staff and team of VIP Assistants who are the true unsung heroes of this industry.
He proudly states, "Our VIP Assistants are the backbone of our service. Their adherence to excellence ensures every client feels valued, every expectation is surpassed, and every experience is memorable." These VIP Assistants are the support system that upholds the pillars of Five Star Orlando VIP Tours.
Each assistant makes painstaking efforts to handle the numerous small but significant details that elevate an experience from memorable to unforgettable. From ensuring timely arrival for the Disney VIP Tours to coordinating with various service providers, their work is relentless and primarily unnoticed. But it's their touch that adds the sparkle to the VIP experience.
Working hand-in-hand with the VIP Concierge, these assistants adapt swiftly to any changes, are proactive in identifying potential issues, and are quick to find solutions, demonstrating a deep understanding of the industry. Their roles require them to wear multiple hats, from that of a problem-solver to a coordinator, all the while maintaining a professional presence.
Without the VIP Assistants, the execution of the perfect travel experience would feel incomplete. Although less prominent, their role is integral to the success of Five Star Orlando VIP Tours and Mckinzie's vision for luxury travel. As the CEO aptly acknowledges, the VIP Assistants are not just his team but an extension of his commitment to providing outstanding client experiences.
Defying the Detractors
Despite Five Star Orlando VIP Tours's success, the VIP Concierge industry isn't without critics. Detractors argue it promotes elitism, and with the democratization of travel, its relevance is questioned.
Undeterred, Mckinzie responds, "Luxury isn't about price tags. It's about value; it's about personalizing experiences. We democratize luxury by making it accessible to anyone seeking extraordinary experiences."
Rise to Stardom: Mckinzie Graham's Journey
Every leader's path to success characterizes ambition, perseverance, and the courage to dream big. The story of Mckinzie Graham embodies these qualities. From his humble beginnings as a child growing up in Orlando and a Disney employee through High School, he has become a pioneer in the VIP Concierge industry, leading a premier service with an unyielding vision and determination.
Mckinzie's journey is one of consistent growth and the determined pursuit of creating exceptional travel experiences. His beginnings in the industry, marked by long hours, steep learning curves, and customer interactions, provided him with valuable insights and practical
knowledge. These experiences grew from his understanding of customer desires and the gaps in service within the industry.
In those early days, Mckinzie realized the potential to craft travel experiences that didn't just meet but surpass expectations. This understanding fueled his entrepreneurial spirit and, combined with his sharp business acumen, drove him to establish Five Star Orlando VIP Tours, marking the beginning of a new era in luxury travel.
Despite the meteoric rise, Mckinzie remains deeply grounded. His measure of success is separate from the number of clients served or the revenue generated. Instead, it lies in his clients' joy, the sparkle of their eyes, and the broad smiles when they recount the magical experiences he has helped create.
He asserts, "I don't consider myself successful because of my achievements, but because I get to make people's dreams come true. That's my real reward." This unassuming statement reflects the heart and soul of his journey. Mckinzie's story isn't about achieving stardom in the VIP Concierge industry; it's about his duty to his clients and a persistent pursuit of creating dream-come-true moments for all who engage with Five Star Orlando VIP Tours.
Defining Luxury in 2023 and Beyond
Looking towards the future, Mckinzie is confident about the industry's prospects. He believes the demand for personalized luxury travel will continue to rise, driven by a growing middle class and the post-pandemic rebound of international travel.
"The future of luxury travel is individuality. It's about crafting experiences that resonate with travelers on a deeply personal level," he asserts. "And as the architects of these experiences, we're excited to redefine what luxury travel means in the years to come." Mckinzie and his team continue to stand out by providing clients with incredible Disney VIP Tours and tailor-made experiences that make every journey genuinely exceptional. For them, every day is a new opportunity to transform the ordinary into the extraordinary.