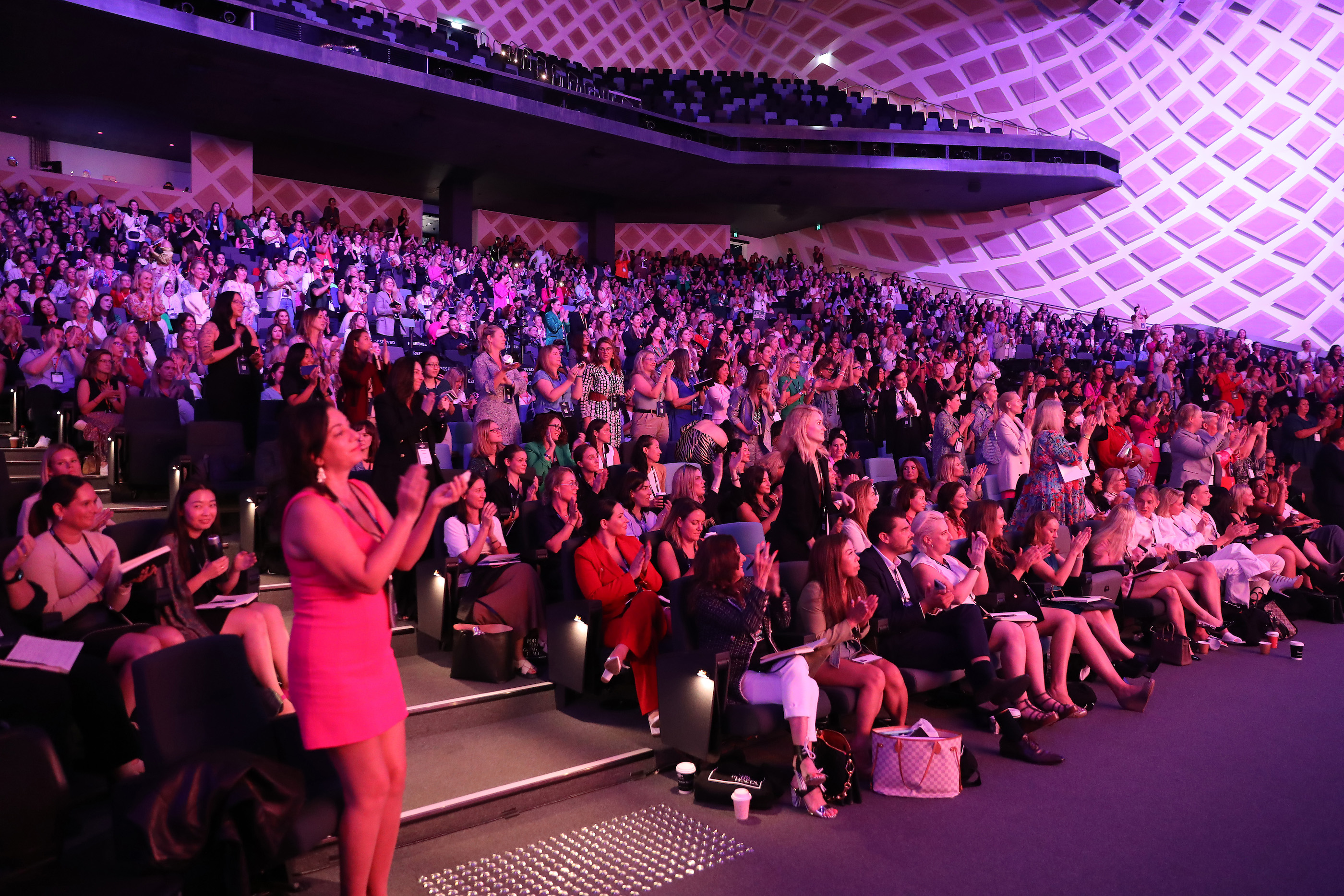 ---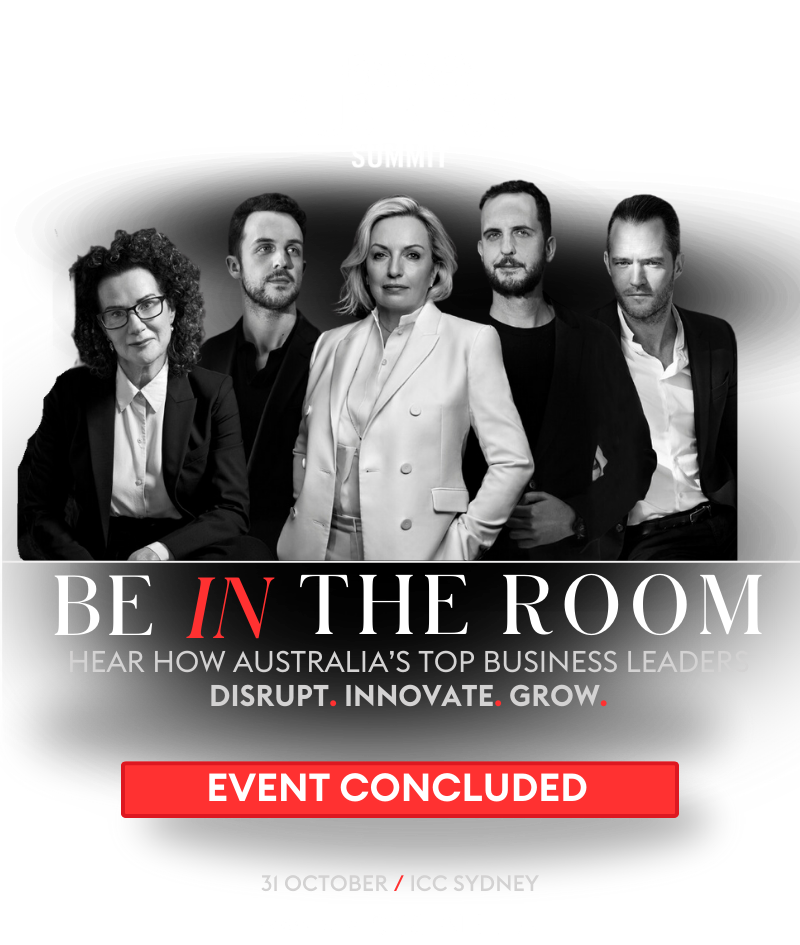 Success strategies from Australia's top leaders & founders.
The Forbes Australia Business Summit returns with a powerful lineup of speakers. Be in the room as they share their best insights for business success.
It's an exciting and daunting time in the market. There's an explosion of opportunity with Generative AI, the workplace is evolving, cyber-threats now affect everyone, and shifting human behaviour means those who don't keep up, won't be in the race for long.
Don't miss this opportunity to hear how iconic Australian leaders are galvanizing their teams and strategy to maintain a competitive edge.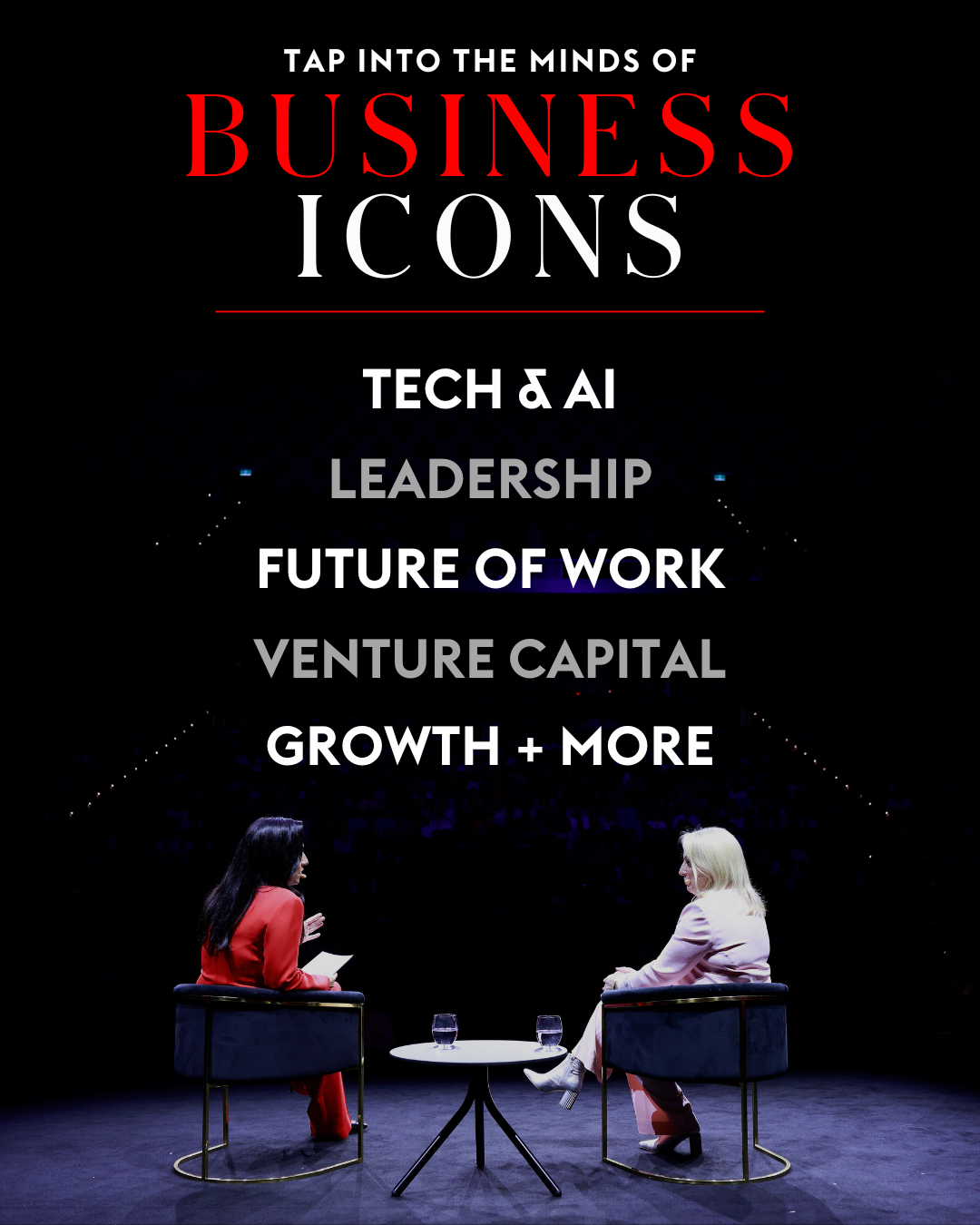 You will walk away armed with fresh ideas and renewed energy from a day of inspiring stories, panel discussion and networking.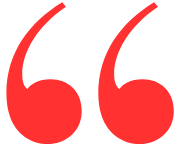 When it comes to success, nothing beats hearing from those who have done it before.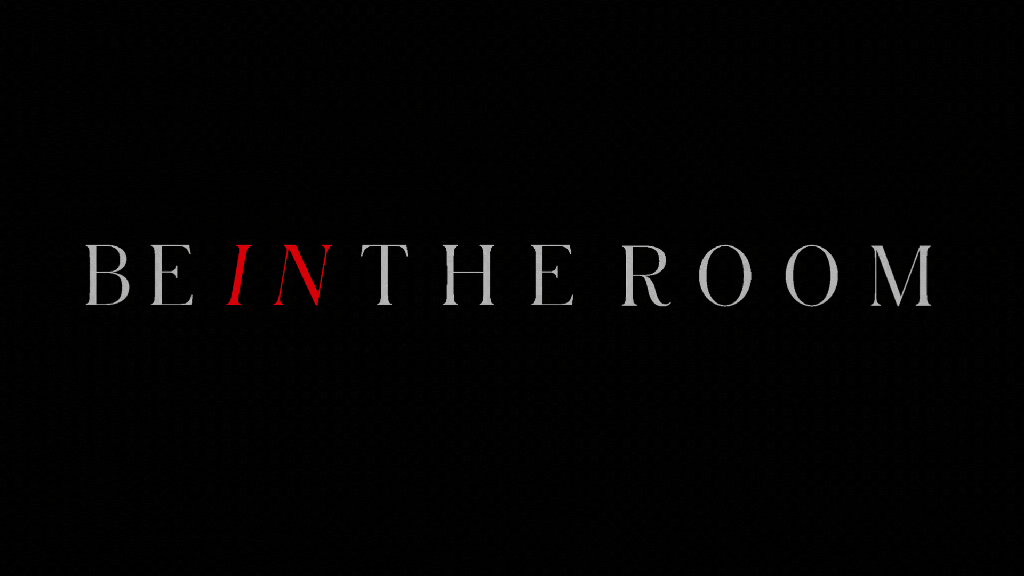 A day of innovation, inspiration and top-tier networking.
The Business Summit looks through the lens of innovation and disruption to help you see more clearly what the future holds for your business.
– New TECH & AI realities that could make or break you if you don't get on board now
– The FUTURE OF WORK and how to navigate return to office policies
– The inside word from Meta, TikTok and Netflix on shifts in CONSUMER BEHAVIOUR
– A VC POWER PANEL share their best advice to get the funding you want + much more.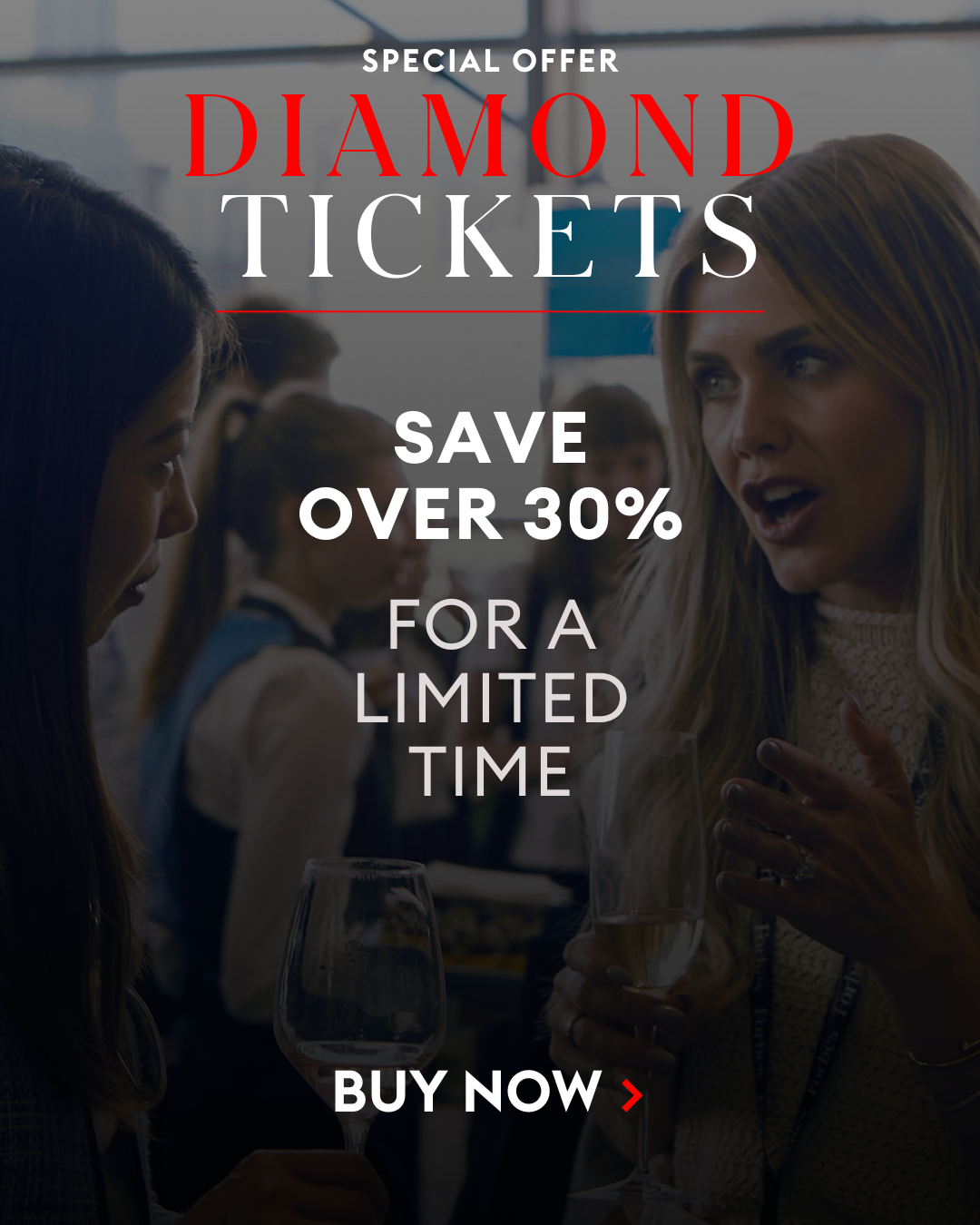 Learn from founders w/ $12BN+ net worth
Get strategies to streamline, scale + grow
Connect at a business lunch +cocktails
Get advice on raising capital from Australia's best VCs
Know how tech + AI will impact you

Business Leaders
Entrepreneurs
Startups
Side Hustlers
Investors & Stakeholders
---
Topics

Expert analysis of the current economic climate and key opportunities for business into 2024 and beyond. Not your average economic update, this panel will look ahead through today's lens of disruption, innovation and sustainability.

The tech and AI boom, along with massive shifts in human behaviour, are the new reality transforming business. Elevate your knowledge as we discuss innovators and game-changers that will give you the edge. Learn what's next for Web 3.0, and how to secure the future when the biggest threat is Cybersecurity.

Venture Capital heavyweights share their best insights on how to turn ideas into million-dollar valuations and where they are investing their money. Hear from the experts on what makes a business investable and the crucial components of a successful pitch.

Talent and culture are central themes in the evolving landscape of return-to-office policies and the mental health crisis. Hear how other leaders navigate new ways of working, how to do collaboration, data and results measurement better, and how to unlock your peak performance.

Learn from the successes and failures of some of Australia's best-known brands. This dynamic panel of founders have achieved significant growth in their businesses; hear how they are galvanizing their operations to drive growth into the future.
---
Tickets
Last tickets remaining – event happening this week
*Contact us below for group and corporate discounts.
31 October 2023, 9am – 4:30pm, ICC Sydney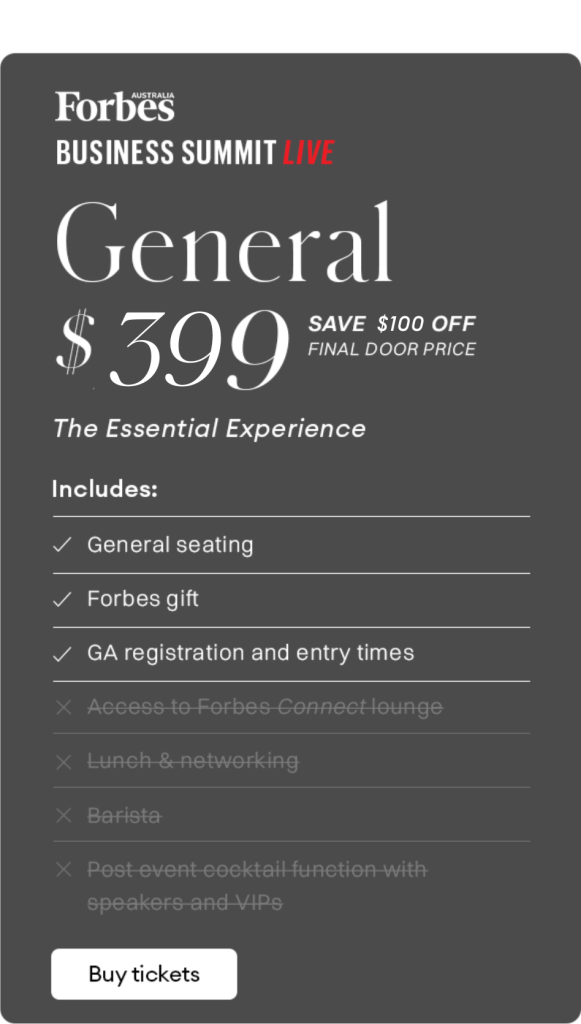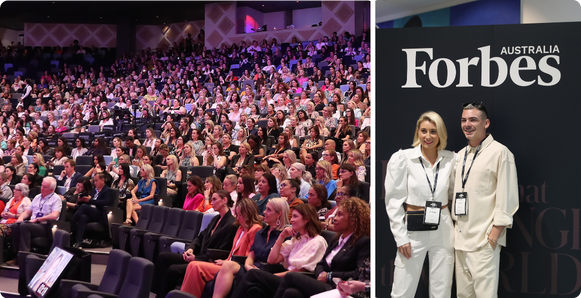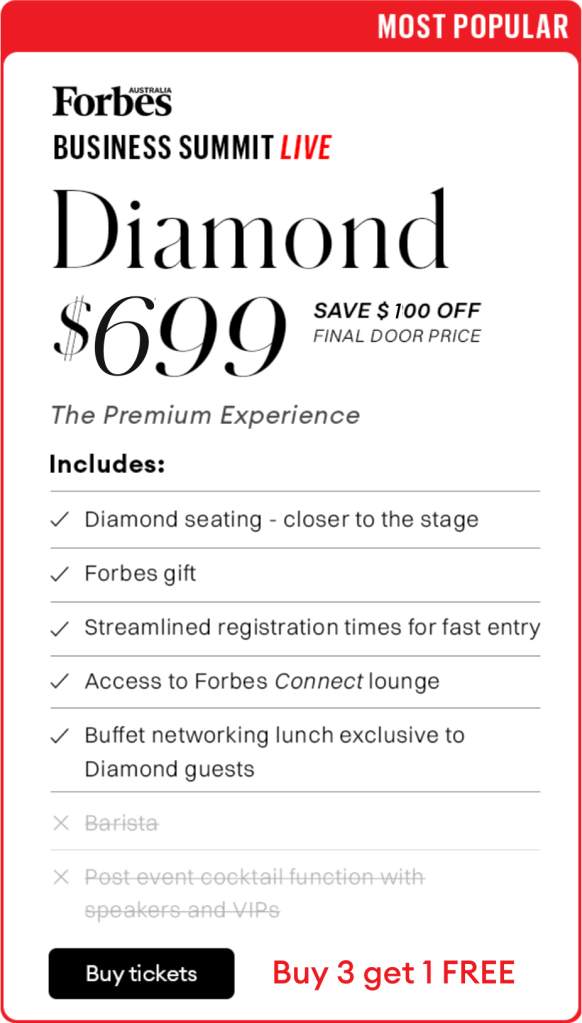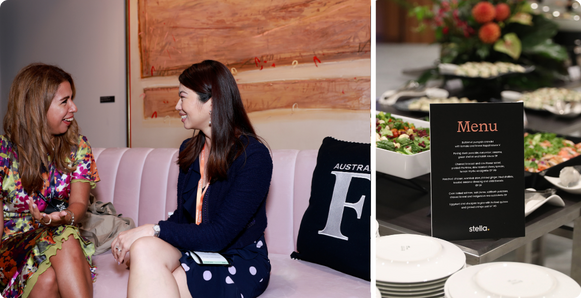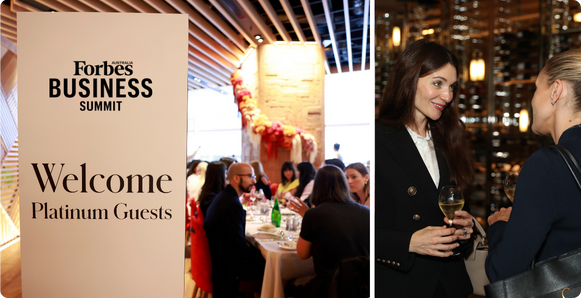 Speak with a consultant.
For information on group discounts and how the Summit can benefit you or your business, enquire below and a consultant will contact you.
---
Speakers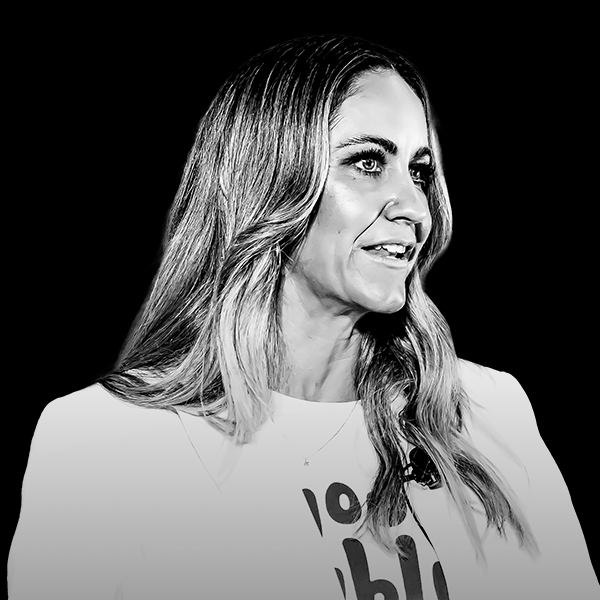 Naomi Shepherd leads the customer facing teams and is a seasoned and accomplished Director at Meta, a leading metaverse company. With a deep focus on customer growth and support, Naomi has successfully guided businesses of all sizes in harnessing the power of Meta technologies.
Naomi Shepherd's professional journey spans the realms of radio and digital audio in the UK and New York, successfully leveraging technology to captivate and connect people.
Tim Gurner
Gurner Group
Founder & Owner, Gurner Group. 2022 saw the evolution of Tim's development company from a private developer into an institutional-grade developer, fund manager and lifestyle brand under the new umbrella of the Gurner Group. The A$10 billion portfolio focuses on transforming landscapes and environments where people can live their best lives.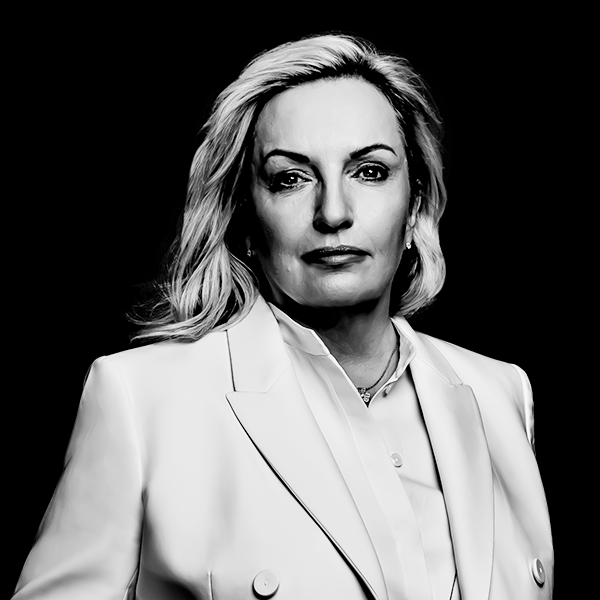 Christine Holgate
Team Global Express
Group CEO at Team Global Express, Christine has 35 years of diverse international leadership experience in highly regulated industries, at both Board and Executive level. Currently Group Chief Executive Officer at Team Global Express – a $3bn leading logistics organisation in Australia & New Zealand. Previously, Christine was the Group Chief Executive Officer at Australia Post and prior, she led Blackmores Ltd, expanding the Natural Health company through Asia. Christine is also presently the Co-Chair for the (Federal) Ministerial Advisory Council for Trade and is a Director of the Collingwood Football Club.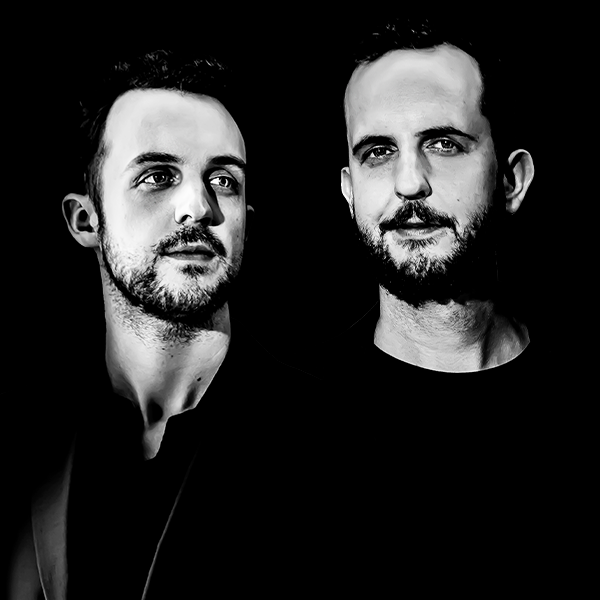 Robbie & James Ferguson
Immutable
Brothers James and Robbie Ferguson – Chief Executive and President respectively, founded Web 3.0 company Immutable in 2015, shortly after they created the world's first multiplayer competitive blockchain game: Etherbots. Now companies including TikTok, Disney and GameStop choose Immutable X to power their entry into digital collectibles.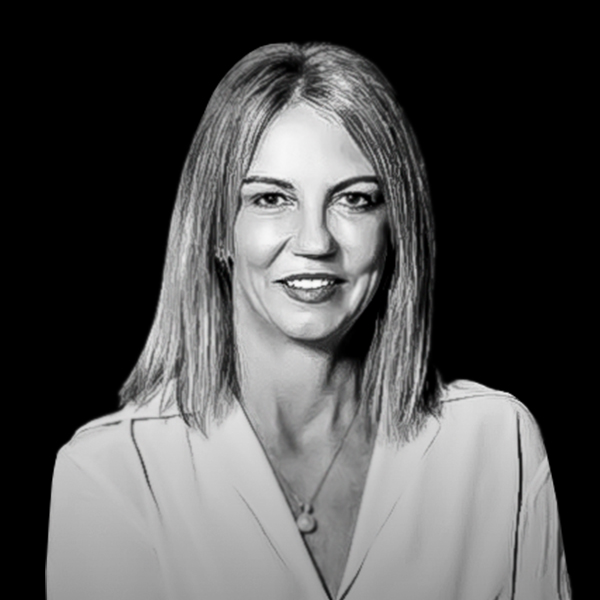 Jo Masters
Barrenjoey Capital Partners
Jo Masters is the Chief Economist of Barrenjoey Capital Partners, a proudly Australian financial services firm. She focuses on analysing trends across the Australian and global economies and financial markets, delivering those insights to investors, and senior executives of government and business.
Jo has been a highly regarded part of the economic debate in Australia for over 20 years. She ranked Top 3 in the Top 20 Investors segment in the 2022 Peter Lee survey.
Her career started in banking and financial markets, with 14 years at Macquarie Bank before moving to ANZ. Most recently, Jo was the Chief Economist for EY Oceania.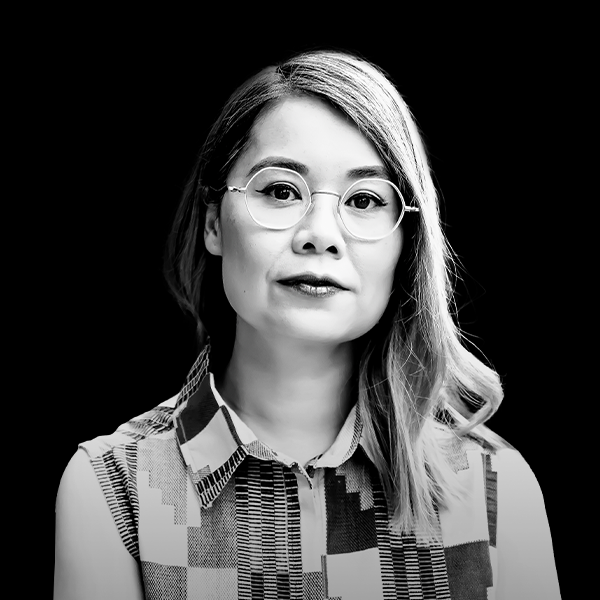 Que Minh Luu is Director of Content (ANZ) for Netflix, responsible for the local commissioning and overall programming strategy for the world's leading streaming entertainment service, including recent titles Heartbreak High, Irreverent, and Wellmania, and upcoming titles Boy Swallows Universe, Desert Kings, and ONEFOUR: Against All Odds. She was previously an executive producer working across scripted drama, comedy and digital content at the ABC, and as an independent producer and developer for screen content as well as radio/podcasting, and live and interactive works. In a former life, she was a film editor.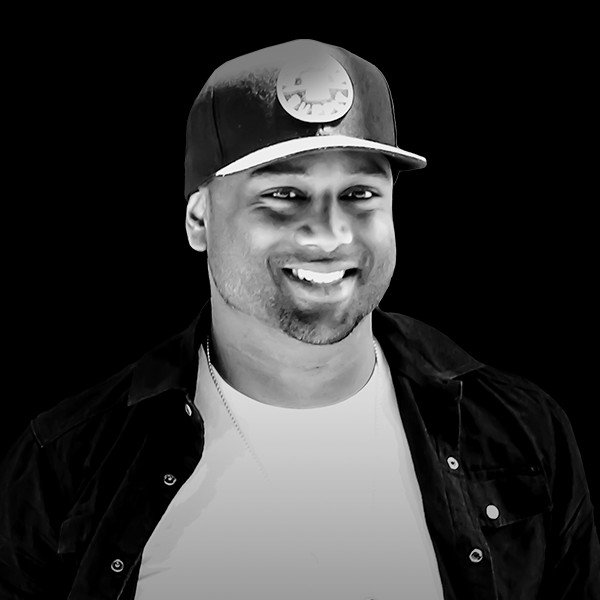 Dr. Sam Prince
Prince Group/Zambrero
Doctor Sam Prince is a medical doctor, philanthropist, and one of Australia's most accomplished entrepreneurs. He is the Executive Chairman and Founder of the Prince Group, a portfolio of businesses spanning a diverse range of sectors, including, not-for-profit (One Disease), technology (Next Practice, Zapid Hire), hospitality (Zambrero, Sam Prince Hospitality Group) and FMCG (Shine). With a commitment to blending profit with purpose Sam's philanthropic endeavours include the establishment of the One Disease Foundation to combat neglected tropical diseases.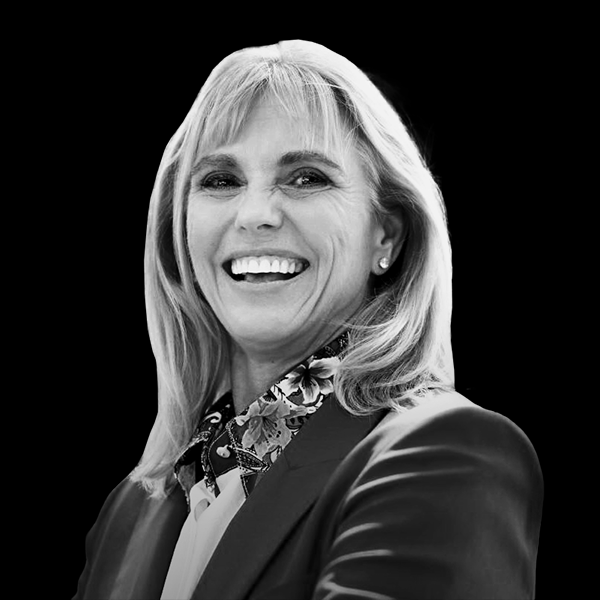 Cindy Hook
Brisbane 2032 Olympic and Paralympic Games
Cindy Hook, CEO of the Brisbane 2032 Olympic and Paralympic Organising Committee, oversees all aspects of Games planning. Her goal is to ensure an exceptional experience for athletes and spectators, leaving a positive legacy for Australia. With over 35 years of leadership, including CEO roles for Deloitte Asia Pacific and Deloitte Australia, Cindy brings a wealth of experience. She holds positions on the board of the Great Barrier Reef Foundation and chairs GBRF USA.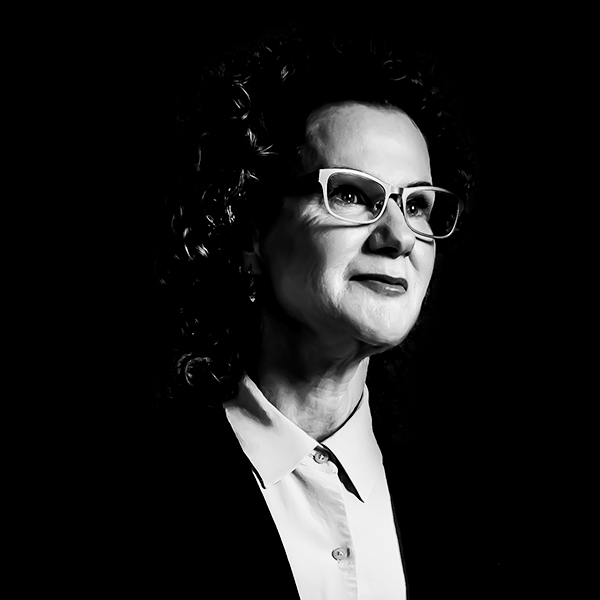 Carol Schwartz AO
Trawalla Group
Carol Schwartz is one of Australia's most influential investors, pouring millions of dollars into women-led start-ups. The Reserve Bank of Australia board member also co-founded Scale Investors. This female-led start-up accelerator has injected more than $20 million into 46 businesses now worth an estimated half a billion dollars. Recently, her focus has shifted to investing in female venture capitalists – a move she hopes will help flip the switch in gender equality globally.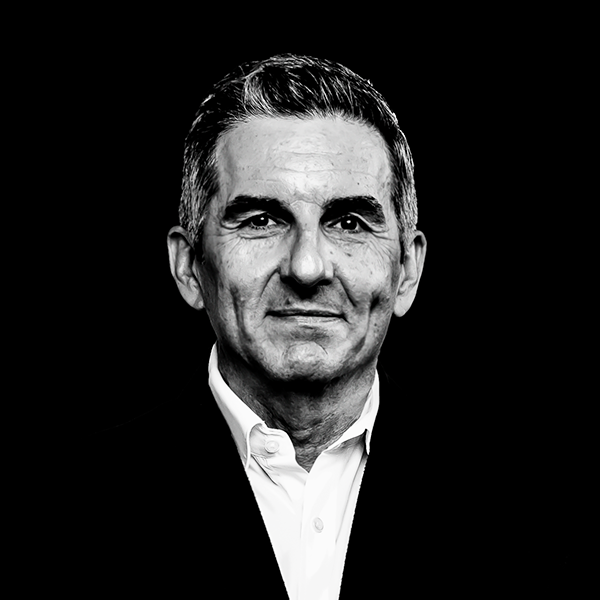 Daniel Petre AO
StartGiving, AirTree
Founder & Chair of StartGiving, Co-founder and Partner Emeritus, AirTree. Daniel is a leading player and investor in the technology industry and has been for more than 35 years, including time working for Bill Gates at Microsoft's headquarters in the US. He founded AirTree Ventures, Ecorp and Netus, producing outstanding returns and establishing many (now) mainstream technology and media companies.
StartGiving was founded in 2022 by Daniel, and is focused on inspiring tech founders and executives to start their philanthropic journey now by establishing their own foundations.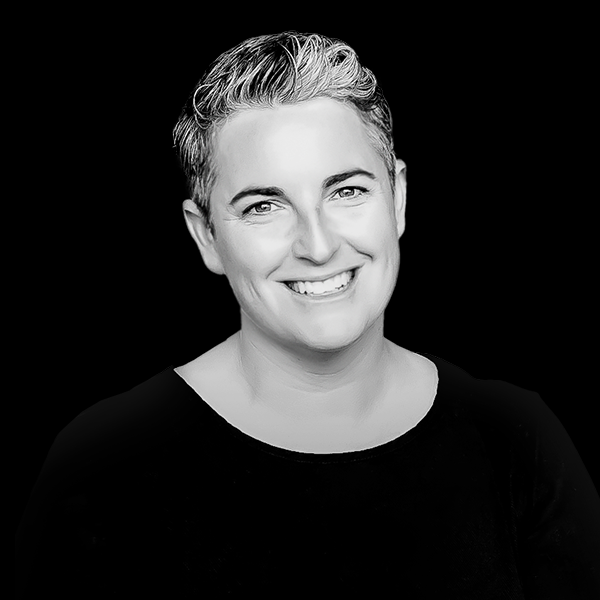 Rachael Neumann
Flying Fox Ventures
Co-Founder, Flying Fox Ventures. Previously Founder of Working Theory Angels, Rachael moved into a full time investment role after gaining her operating chops as Managing Director of Eventbrite in ANZ and helping to scale the company across the globe. She has worked with thousands of early stage startups as Head of Startups for Amazon Web Services ANZ, a Partner at Startmate, and in her two Federal Government appointments.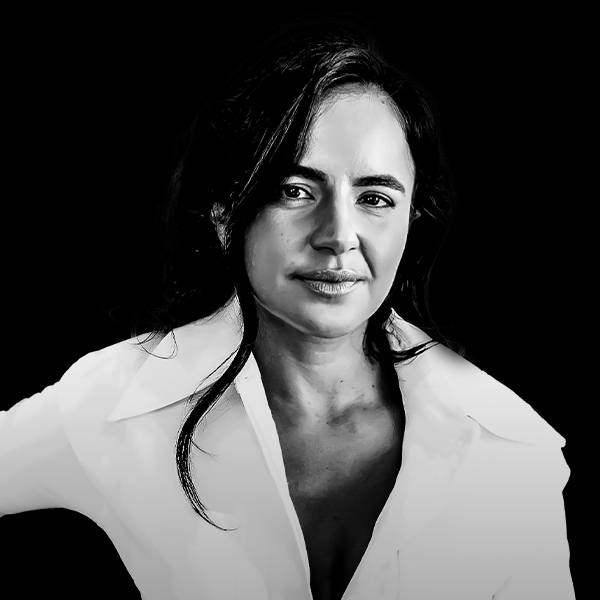 Founder & Owner of Vida Glow, Anna Lahey is a pioneer of the beauty and wellness sphere, she turned a passion for skin care and natural health into a global phenomenon with the world's number one marine collagen brand. With her dedication to clinically proven results and a bi-directional beauty philosophy, Anna is a true innovator – and is driving the possibilities of ingestible beauty further, one product at a time.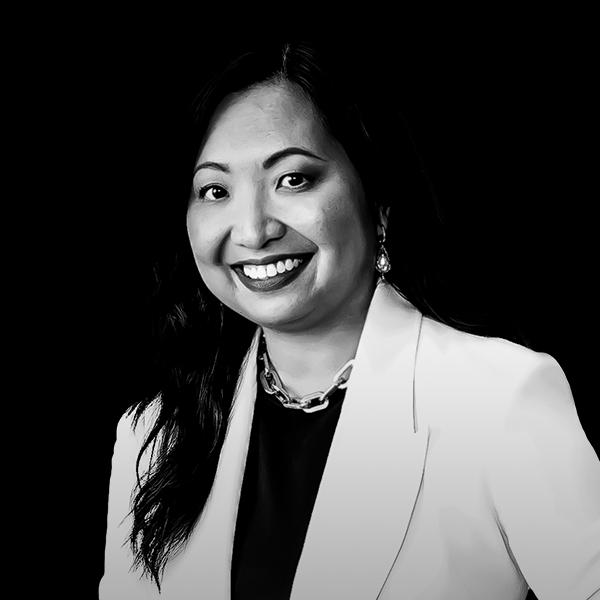 Anna Lee
Flybuys
As the CEO at Flybuys, Anna leads the national growth and performance of Australia's #1 loyalty program with over 9M Australians. Anna is a multi-award-winning professional, recognised for her achievements in the fields of Tech and Accounting Excellence. She is a passionate advocate for inclusivity and women in business, actively engaging in brand ambassador roles and advisory councils.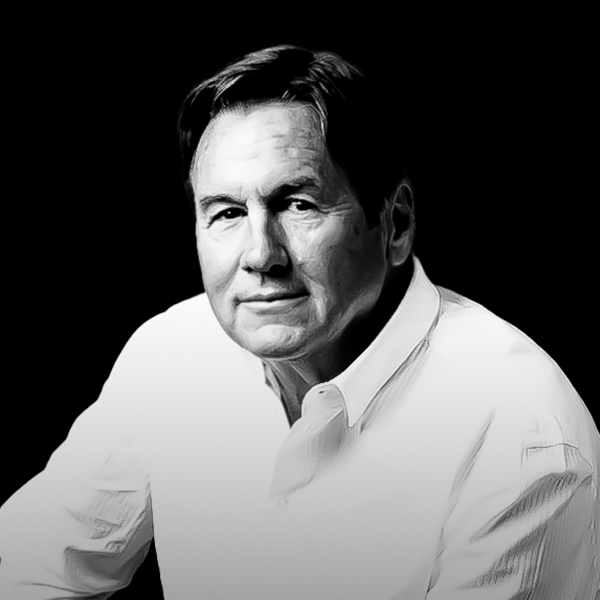 Jeff Browne
Collingwood Football Club
Jeffery is the Non-Executive Director and Chairman of MA Financial Group and the President of Collingwood Football Club. He is the former Chairman at carsales.com, and former Managing Director for Nine Network and has worked as a commercial lawyer and founded his own practice, Browne & Co Solicitors and Consultants, early in his legal career.
Browne's innovative thinking and dynamic leadership have driven sustainable growth across various sectors.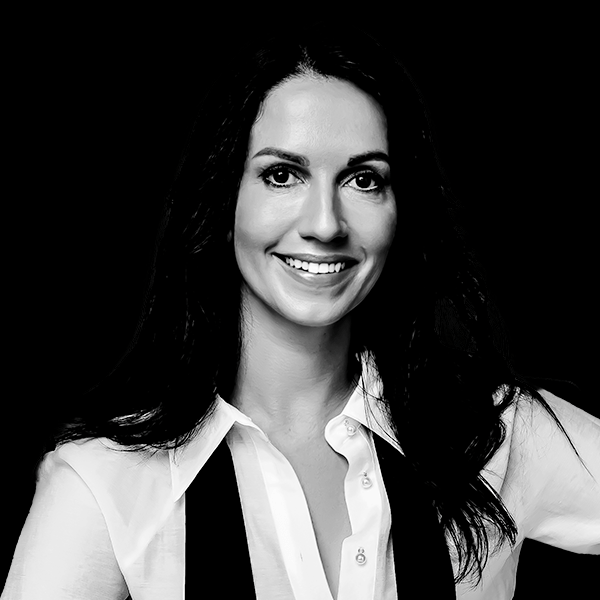 Sarah O'Carroll
Forbes Australia
Sarah O'Carroll is the Editor-in-Chief of Forbes Australia, where she brought the Forbes brand to the Australian market in 2022 including the iconic print magazine. Her mission is to tap into the deep well of innovation in Australia and connect and champion the leaders who are making a significant impact on the world. In her first year, she also successfully launched the Forbes Business Summit, Forbes Women's Summit and Forbes Forums.
With over 15 years of experience in business journalism, Sarah has extensive expertise in engaging and growing business audiences.
Before joining Forbes, she was Editor-in-Chief of Yahoo Finance, which she relaunched in the Australian market in 2018 and grew its audience to a peak of more than two million monthly users. She has also held news, editorial and management roles at News Corp and Private Media, in addition to running her own content strategy consultancy.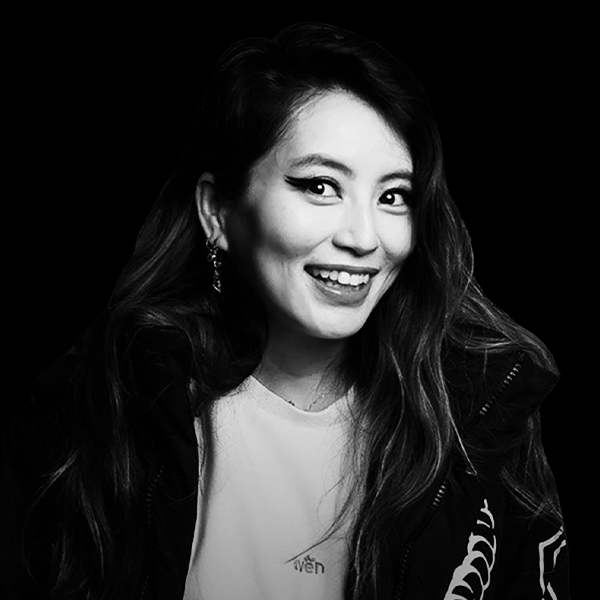 Grace is a lawyer turned tech entrepreneur who is redefining hospitality through technology as the founder of Liven Group, offering the world's first end-to-end hospitality tech solution.The Liven Group is revolutionising hospitality tech, fueled by investment from VCs and strategic investors like Coca Cola.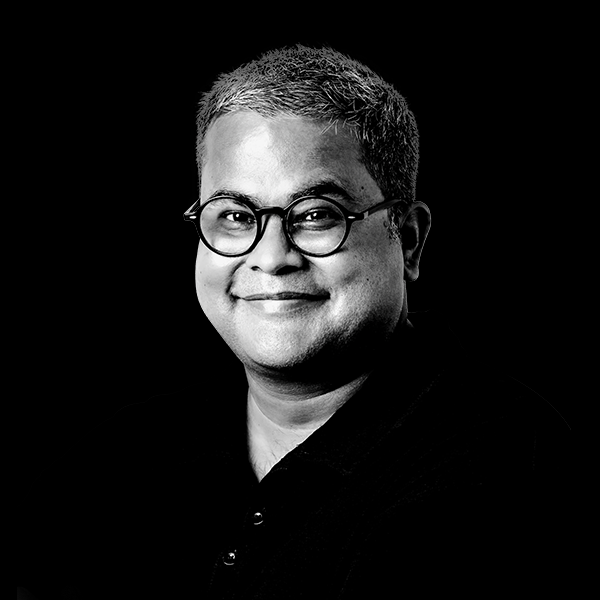 Arjun Narayan
SmartNews, ex TikTok
Arjun Narayan is a senior Industry leader with over 2 decades of experience in online safety, digital sustainability, privacy, and security related domains. Arjun has previously worked at leading tech firms including GE, American Express, Google, and Tiktok, He is a startup mentor, advisor with special interest in Asian startups going global especially on topics of minor safety, media integrity and ethical AI.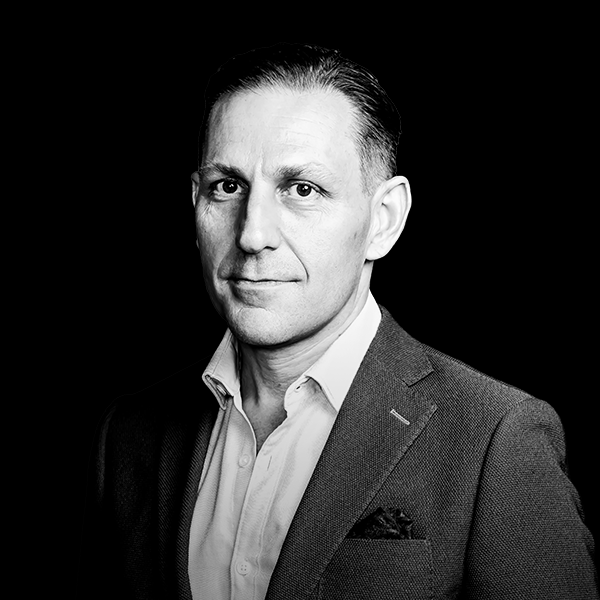 Michael Bogoevski
CMC Markets
Michael Bogoevski, a seasoned finance professional with over 25 years in the industry. Holds a Bachelor's degree in Economics and a Joint Masters in Economics and Econometrics. He is recognized as an ASX Accredited Derivatives Advisor and holds a CFA degree in Investment Management.
During his 15-year tenure at CMC Markets, Michael led the Singapore operations for five years before assuming his current position as Head of Distribution for APAC and Canada, based in Sydney.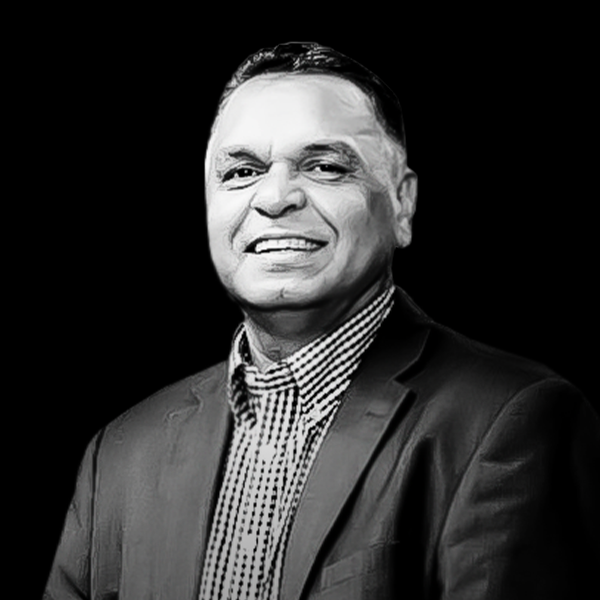 Sean Gordon
Yadha Muru Foundation
Sean Gordon is the founder & Executive Director of the Yadha Muru Foundation and Director of Gidgee Group Consulting and Partnerships Pty Ltd. Sean is applying his considerable leadership skills to drive Indigenous development and to establish independence through creating real opportunities and benefits for individuals, organisations, and communities.
A Wangkumarra/Barkindji man, Sean is a strong advocate of self-determination for Indigenous communities, and for social, cultural, and economic empowerment.
Sean serves on numerous boards and advisory committees/councils.
Fred Schebesta
Finder
Fred Schebesta, dubbed the Crypto King of Australia, is an entrepreneur, adviser, international speaker, and founder of global fintech Finder, now worth over half a billion dollars. A futurist and cryptocurrency expert, Fred has scaled businesses for over two decades, including a cryptocurrency brokerage, and blockchain investment fund Hive Empire Capital, where he helped launch Web3 infrastructure organisation Balthazar DAO. With a passion for helping people reach their ultimate success, Fred published the Number 1 Amazon Best Selling book, "Go Live! 10 Principles to Launch a Global Empire" and an online masterclass, How to Develop Your Business Idea.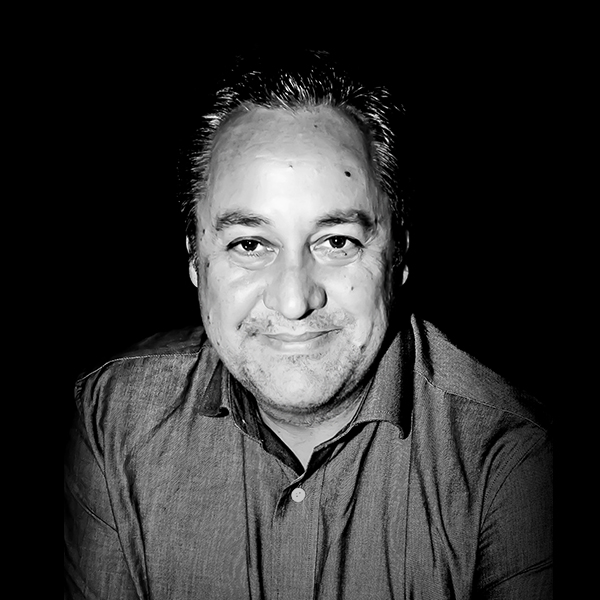 Kent Ramchand
Kyndryl Australia
Kent Ramchand is the Director of Customer Technology Advisory at Kyndryl Australia, a leading IT services and solutions provider. He has worked in the IT industry for over three decades, helping customers with IT strategy, cloud computing, artificial intelligence, enterprise and application architecture. He is driven by delivering innovative solutions that enable business transformation and growth.
Kent came to Kyndryl in 2021 from Telstra, where he was a Cloud Chief Technology Officer. He has a bachelor's and a master's degree in computer science and mathematics from Swinburne University, and is working on a PhD in computer science and distributed artificial intelligence, expected to complete in 2023.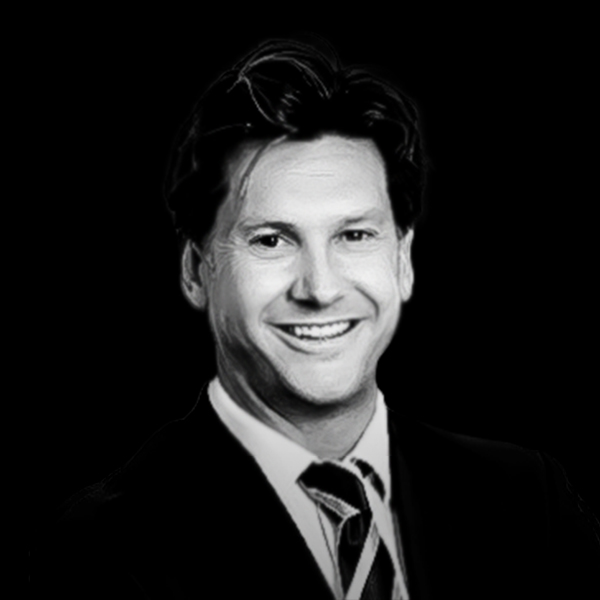 Gareth Aird
Commonwealth Bank
Gareth's extensive experience as an economist reflects work in economic policy and financial markets in both the public and private sectors.
Gareth is Head of Australian Economics in CBA's Global Economics and Markets Research division. He leads the team of economists that cover the domestic economy. The work primarily involves developing and communicating views on the Australian economy and the implications for monetary policy. He's been with the Bank for ten years. Prior to that he worked at Her Majesties' Treasury in the United Kingdom. Before that Gareth was with the NSW Treasury.
He holds a Bachelor of Agricultural Economics (Hons) degree and Master of Commerce degree from the University of Sydney.
During his 15-year tenure at CMC Markets, Michael led the Singapore operations for five years before assuming his current position as Head of Distribution for APAC and Canada, based in Sydney.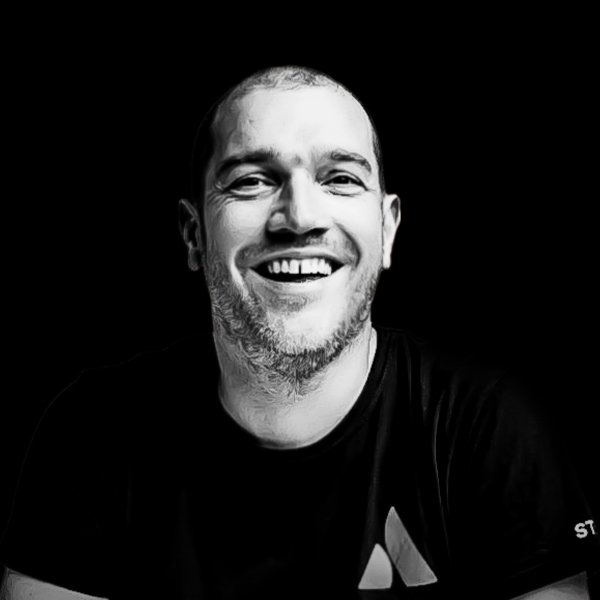 Dom Price
Atlassian
Dom is Atlassian' in house "Team Doctor" helping them scale by being ruthlessly efficient and effective. Spending over half his time helping customers navigate transformation, agility, and the future of work. Dom helped pioneer the Atlassian Team Playbook and has a deep passion for understanding teamwork and the changes we need to make today to build thriving businesses.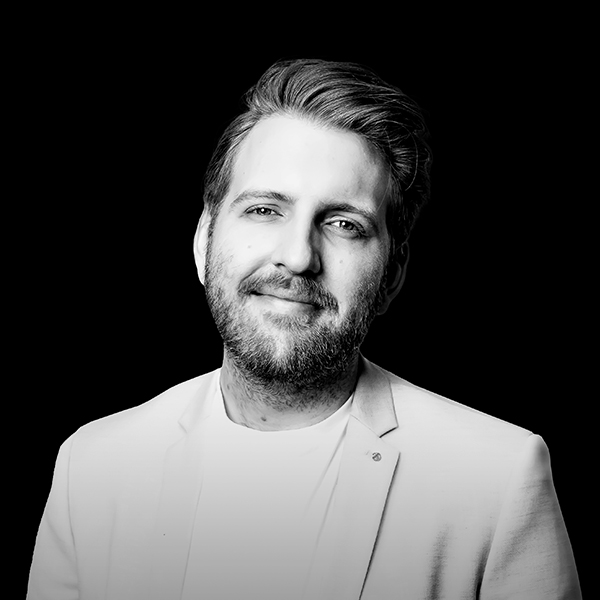 Ben Stavert
Hello Social
Ben Stavert is one of Australian entertainment's foremost content marketing practitioners with over 10 years experience in harnessing the strategic power of social, content and community to drive business results for Australia's biggest media brands. Ben has held senior roles across both Australian and global businesses like 10 Paramount, Seven West Media, ITV and Warner Bros International Television Production and has led digital engagement strategy across titles such as The Voice, Big Brother, The Bachelor, I'm A Celebrity…Get Me Out Of Here!, Love Island, Offspring, SAS Australia, Farmer Wants A Wife, Puberty Blues and more.
Ben currently holds the position of Director of Content at Hello Social, Campaign's ANZ Social Media Agency Of The Year 2022, home to clients such as Uber, Kimberly-Clark, Reckitt, Paramount+, Afterpay, Teoxane & more.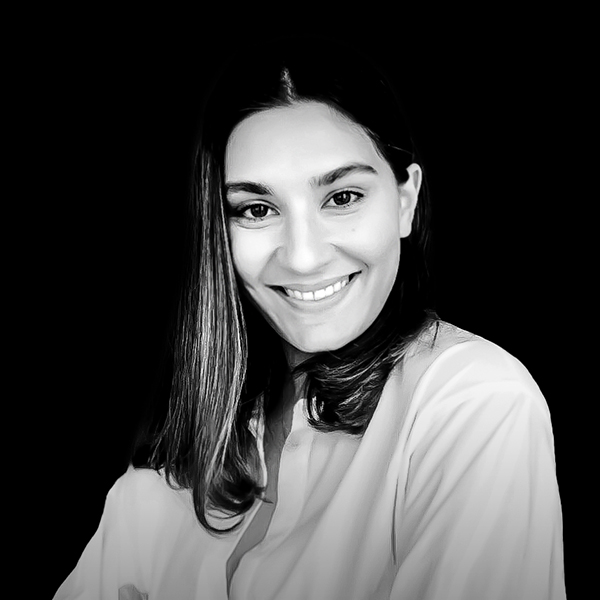 Anastasia Santoreneos
Forbes Australia
Anastasia Santoreneos is a reporter here at Forbes Australia. She's been a journalist for over six years, reporting on business, finance, innovation and technology.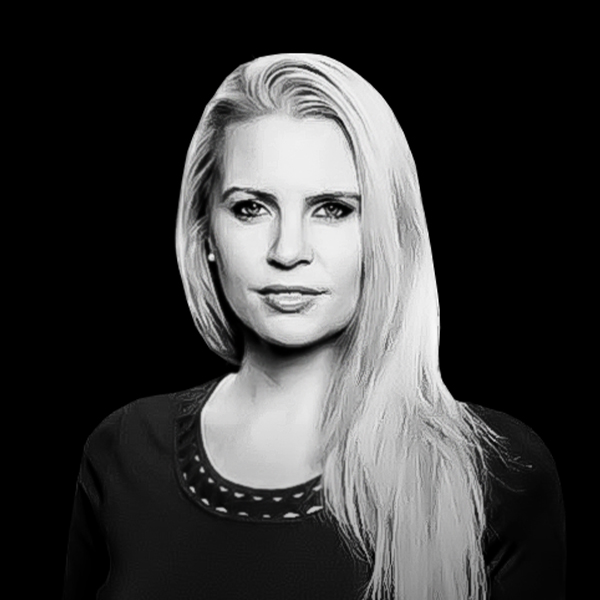 Shivaune Field
Forbes Australia
Business Journalist, Forbes Australia. Shivaune Field is a journalist reporting on companies, entrepreneurs and innovation. She has a deep interest in emerging technology and AI multi-agent systems. Field completed doctoral coursework in 2023 and is now a PhD candidate researching the intersection of AI, policy and trust.

The Australian native earned an MBA in 2017, a qualification from M.I.T. in 'The Business Implications of Artificial Intelligence' in 2018, and studied the Philosophical Foundations of Artificial Intelligence at Stanford in 2019. She also holds a certificate in Global Business Enterprise from the University of Oxford.

Field was previously a digital journalist at Bloomberg based in Los Angeles, covering media and technology, innovation and digital disruption. She is a multi-media specialist with experience in television, digital news, print publication, and podcasting.
Field is a contributor to the Leadership section of U.S. Forbes and periodically works as an adjunct Professor of Entrepreneurship in the MBA program at Pepperdine University's Graziadio Graduate Business School in Los Angeles.
Luli Adeyemo
TechDiversity Foundation
Founder and MD, Best Case Scenario. Luli Adeyemo is a seasoned leader in the tech world with over three decades dedicated to spearheading transformative content for thought leadership across technology, government, FinTech, and health sectors. Before founding her event and marketing agency, Best Case Scenario, she was a linchpin at Gartner, driving their Asia/Pacific conference business to a staggering 250% growth and introducing executive programs in key Asian markets. Luli's expansive network and strategic prowess are evident in her initiatives, such as co-designing a virtual trade mission linking Australia and the UK to support global scale-ups. This endeavor won the endorsement of key governmental figures, including Senator Jane Hume. Having worked with tech giants like Microsoft and Intel, Luli's expertise lies in curating impactful thought leadership content that elevates client experiences.
Beyond her commercial achievements, Luli is deeply invested in shaping the future of the tech industry. As an elected council member of the AIIA, she advocates for tech advancement and industry growth. Her dedication to DEI shines through her voluntary work with #TechDiversity, where she fervently promotes diversity, equity, and inclusion as imperatives for the Australian tech workforce.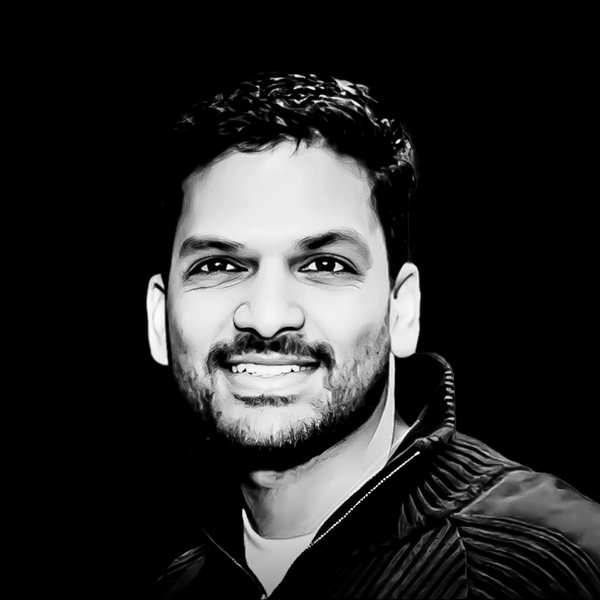 Vidit Agarwal
Ecotone Ventures
Vidit has a few roles today including being the Investment Lead at Ecotone Ventures, investing in ClimateTech startups bringing the future today. He is also a globally top 10% ranked podcaster (hosting The High Flyers Podcast with 140+ episodes), Techstars Selection Committee member, Startmate and Blackbird mentor, and founder of the Curiosity Center which is widely recognised as a leading on-demand intelligence network for founders, investors, executives and students with an audience of over 200,000 across their podcast, newsletter and events products.
Vidit has spoken at leading international events including SXSW, Blackbird's Sunrise festival, Purpose Conference, Live Podcast interviews, Pitch Nights, and more to audiences of over 5,000 people.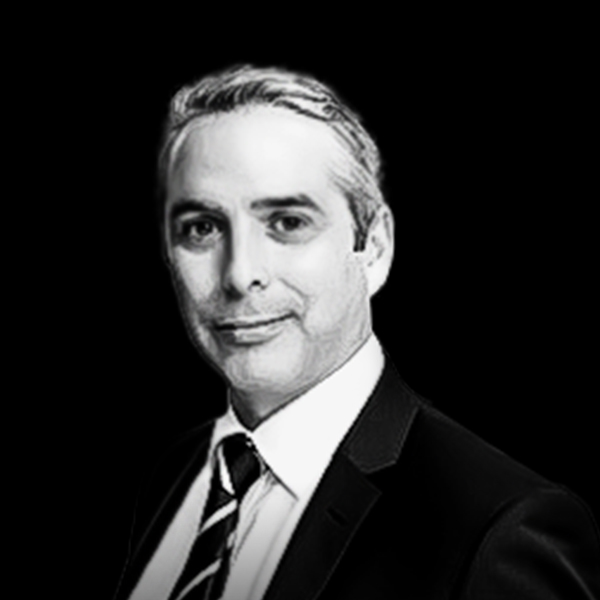 Director, Australia, CT Group. Paul is a digital strategist and an award-winning journalist and editor, with deep expertise in business and media. Before CT Group, he held a series of senior positions at major media brands. He was editor at news.com.au, and editor-in-chief at the Australian edition of Business Insider. His expertise in current affairs and economics combines with his leadership experience to bring a high-impact blend of skills to campaigning.
He holds a Postgraduate Certificate in Management from the Australian Graduate School of Leadership, an MA in Journalism from Technology University Dublin, and a BA in English Literature from University College Dublin.

---
Forbes Events Give You The Edge

"This was fantastic, well organised and I learnt so much great stuff that I had to revisit my business model and structure."

Business Summit 2022 Attendee
---
Event agenda
8:00 am
Registration Opens
8:30 am
Doors Open
9:00 am – 12:30pm
Summit Open & Welcome Remarks
Ben Stavert, MC
Sarah O'Carroll, Editor-in-Chief Forbes Australia

Fireside Chat: Dr Sam Prince, Prince Group

Economic Outlook Panel
Moderator: Paul Colgan – CT Group
Michael Bogoevski – CMC Markets
Jo Masters – Barrenjoey Capital Partners
Gareth Aird – Commonwealth Bank

Spotlight: Tim Gurner, Gurner Group

Leadership & The Future Panel
Moderator: Dom Price – Atlassian
Anna Lee – Flybuys
Christine Holgate – Team Global Express
Sean Gordon – The Yadha Muru Foundation
Cindy Hook – Brisbane 2032 Olympic and Paralympics

Tech & Innovation Panel
Moderator: Shivaune Field – Forbes Australia
Que Minh Luu – Netflix
Arjun Narayan – SmartNews
Naomi Shepherd – Meta
Kent Ramchand – Kyndryl Australia

Lunch
Exclusive lunch for Platinum & Diamond Ticket holders only
1:45pm –
4:30pm
Spotlight: Jeff Browne, Collingwood Football Club

Venture Capital Panel
Moderator: Vidit Agarwal – High Flyers Podcast
Carol Schwartz AO – Trawalla Group, Australian Reserve Bank
Daniel Petre AO – StartGiving, AirTree
Rachael Neumann – Flying Fox Ventures

Growth & Disruption Panel
Moderator: Anastasia Santoreneos – Forbes Australia
Anna Lahey – Vida Glow
Fred Schebesta – Finder
Grace Wong – Liven Group
Luli Adeyemo – TechDiversity Foundation

Fireside Chat: Robbie & James Ferguson, Immutable

Event Concludes
4:30pm
Post-event cocktail and networking function


Platinum ticket holders only
*Speakers and session times are subject to change
Get involved
At the Business Summit?
Submit a question to the speakers here.
Forbes Events bring powerful stories to life. We curate dynamic live events that connect Australia's business leaders, entrepreneurs, creators, and change-makers.

Join us as we welcome our first six cover stars to the stage. Don't miss this rare opportunity to hear first-hand from Australian business icons.
---

ICC Sydney
14 Darling Dr, Sydney NSW 2000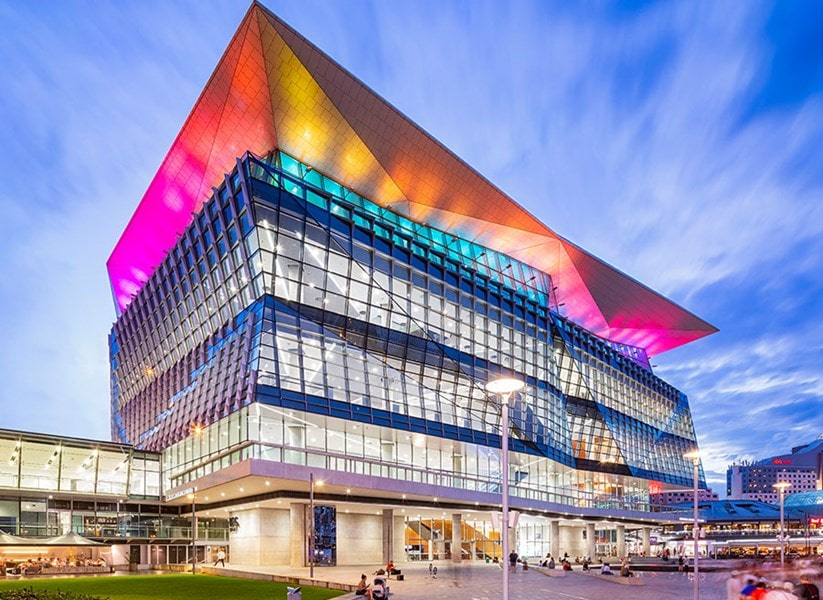 ---
Presenting partner

Diamond partner

Sponsor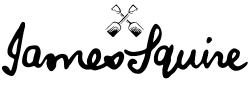 Event updates
Receive Forbes Australia event updates and ticket offers.
---
FAQ
How & when will I receive my live event ticket?
You will receive your live event ticket via email within 24 hours of completing your purchase. Guest tickets will be emailed within 72 hours of providing full details.
Is this event live or virtual?
The Forbes Australia Business Summit is a live, in-person event hosted at the ICC in Sydney. Please note the event will not be streamed virtually.
What do I need to bring to gain entry to the event?
Please bring along your pre-purchased ticket along with photo identification.
Can I purchase a ticket on the day/at the venue?
Yes, tickets will be able to be purchased on the day of the event, if ticket allocations have not already been exhausted. You can purchase tickets online or speak to a Forbes member at the venue.
Is there a discount for group or corporate bookings?
Yes, please contact us at events@forbes.com.au for more information on group and corporate packages.
Am I able to alter the attendees name?
Only the purchaser of the ticket(s) can alter an attendees name up until 11.59pm (AEST) on the 30th of October 2023. This can be done by the purchaser by clicking on the modify registration button on your confirmation email.
Venue
Any questions regarding the venue – public transport, parking, health & safety, prohibited items and disabled access please visit the venue website – ICC Sydney
Prohibited items
Bags may be checked upon entry. Bags larger than A3 size and backpacks will need to be checked into the ICC cloakroom on the ground floor. For a full list of prohibited items and entry conditions can be found at the venue website – Conditions Of Entry | Venue Information | ICC Sydney.
Is there a dress code?
The dress code is smart casual. Any inappropriately dressed attendee may be refused access to the Forbes Australia Business Summit.
Event Terms and Conditions
Click here for the Terms and Conditions for the Forbes Australia Business Summit.