You'll be able to watch more than just the start and the end of this year's race.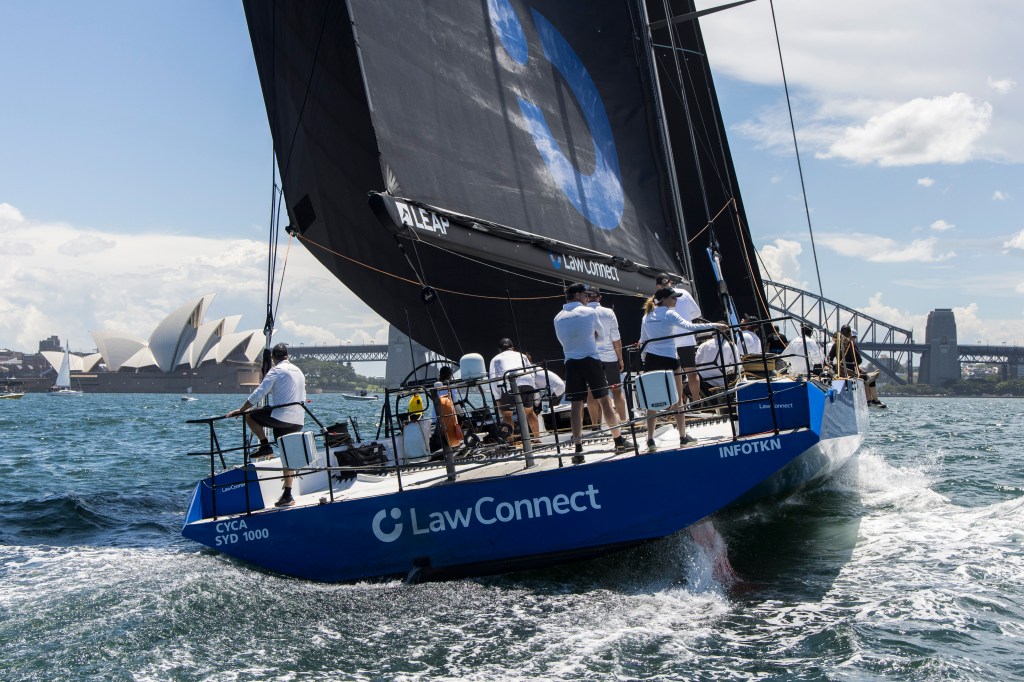 There will be plenty more action to watch during the Rolex Sydney Hobart Yacht Race 2022, with LawConnect Super Maxi owner and skipper Christian Beck, taking not only company staff but also cameras on board.
It will be Beck's fifth Sydney to Hobart. In an interview on the water with Forbes Australia he was in a light-hearted mood saying, "I like the start of the race and the end of the race. I love doing it. The bit in the middle is a little bit hard but the fun outweighs the discomfort."
Each year, the business offers a ballot for anyone wanting to join the experience and Beck says that having [LawConnect] staff on board is a great thing for the company. "It's a great thing for sailing to get more people involved and I get to know people that I wouldn't normally get to know."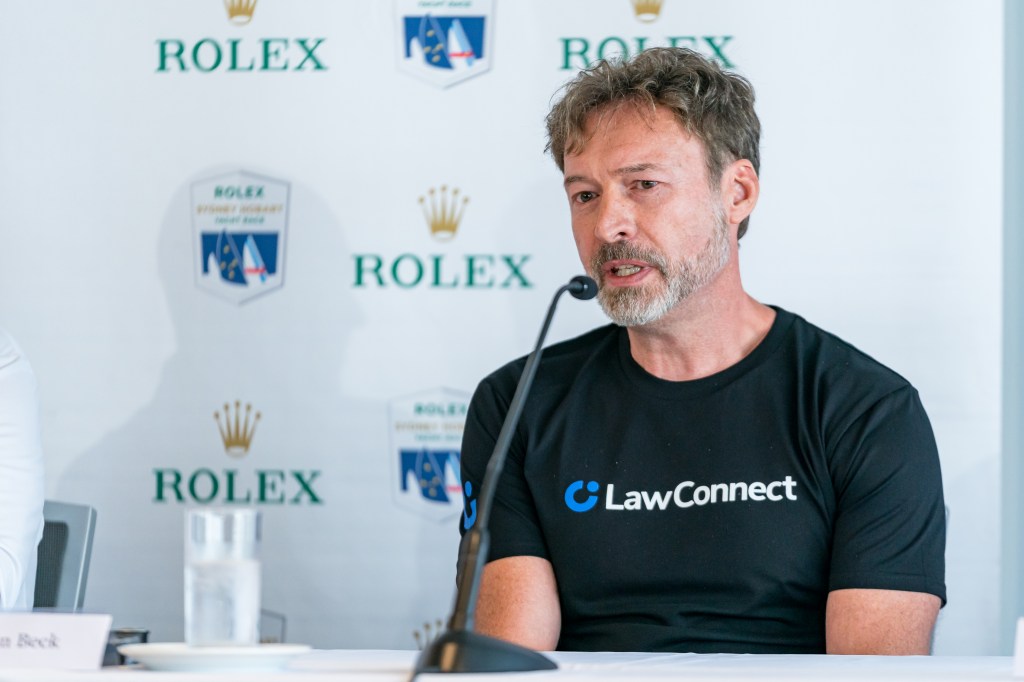 LawConnect will video stream the race from multiple GoPro cameras on the Super Maxi.
"Technology has improved with satellite communication, and I always thought it was unfortunate that you could watch the start and the end, but you don't see much of the middle and the middle has some very interesting parts. The sea state is always interesting to see.
"We've got two very good leaders in Tony Mutter and Chris Nicholson. I don't do anything other than put Tony in charge and support him," Beck says.
"He's the type of guy who could run a company. He is a very good manager of people, very respected. My main purpose of being there is to observe and learn and we talk about modifications and other things on the boat. If you are there on the race you get to see more of what they are talking about. It's more about planning for next year than the race itself."
Beck has always been entrepreneurial when tackling a job and taught himself to code to build software for his father's law firm after he decided what he had been asked to do there was frustratingly slow.
This led to a drive to create better efficiencies for the legal profession with LEAP Legal Software, which is now one of the largest legal tech companies in the world and the creator of LawConnect.
"At LawConnect, we've been innovating for a long time, largely helping law firms be more productive. One of the things we see now is that communication between users is very important. Everyone gets bombarded with emails.
"In a legal case there can be so much information to deal with and trying to find anything can be a nightmare. By sharing the lawyer data base and using chat and to book appointments online, it's the next generation. It is relatively early stages for us, but we expect that in five years' time if you have a legal case, you will be running it through LawConnect, not through email."
---
The author was a guest of LawConnect on the day.