Western countries have frozen or seized at least US$9 billion worth of luxury real estate, superyachts and private jets belonging to Russian billionaires since Russia's invasion of Ukraine. It hasn't made much of a difference to their fortunes.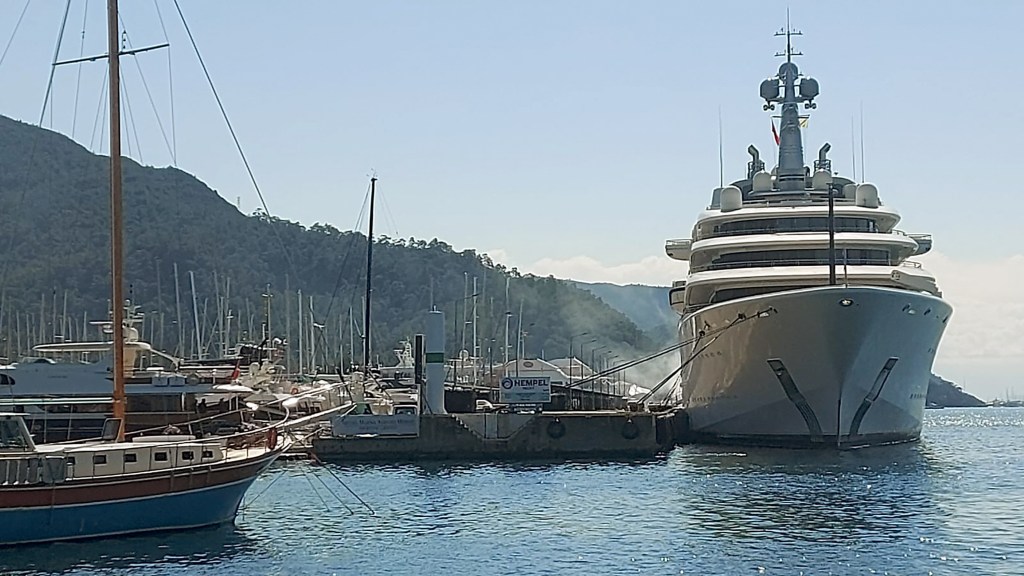 Ona cloudy morning in early April 2022, agents from the FBI and Spain's Guardia Civil police boarded a 255-foot superyacht named Tango moored at a marina in Palma, on the Mediterranean island of Mallorca. The yacht, belonging to aluminum baron Viktor Vekselberg, had been sitting in the dock for two months after arriving from Turkey in late January.
Hours after the police raid, U.S. Attorney General Merrick Garland announced in a televised statement that the $90 million yacht had been seized at the request of the U.S. Department of Justice. "We will now seek to have the vessel forfeited as the proceeds of a crime," he said at the time.
According to the seizure warrant—which cited Forbes' reporting on superyachts owned by Russian oligarchs—Vekselberg had used shell companies to hide his ownership of Tango and used U.S. banks to pay for the yacht's maintenance, evading sanctions placed on him in 2018.
It was a watershed moment, marking the first time that Western authorities had outright seized a Russian oligarch's assets. "This [was] a historical event," says Viktor Winkler, a sanctions lawyer and former head of global sanctions standards at German bank Commerzbank. "[Vekselberg] was already sanctioned in 2018, and that made him one of the few people where there was enough time for him to do something, like evade sanctions, and for the authorities to investigate."
In the days after Russian troops invaded Ukraine on February 24, 2022, Western countries began sanctioning dozens of Russian oligarchs and billionaires. From Fiji to France, authorities detained yachts and aircraft and ordered a freeze on homes that prevented sanctioned Russian oligarchs from visiting, selling or paying for the upkeep of their prized possessions.
As of April 2023, Forbes estimates that Western countries have frozen or seized at least 15 billionaire-owned yachts, 11 jets and helicopters and 124 homes worth a total of $9 billion. That's small change when compared to the collective $310 billion fortune of the 46 sanctioned Russian and Russian-born billionaires on Forbes' 2023 World's Billionaires list.
That $9 billion includes assets that have been frozen, meaning the billionaire still owns them, but they can't access or sell them or pay for their maintenance. Relatively few assets have been formally seized by authorities, which allows governments to take ownership and auction them. The U.S. seized Vekselberg's Tango and Suleiman Kerimov's yacht Amadea plus nine homes in New York, Florida and Washington D.C. belonging to Vekselberg and Oleg Deripaska. Overall, the seized assets are worth an estimated $635 million—a drop in the bucket for people worth billions of dollars.
While sanctions haven't hit oligarchs' pocketbooks very much, they have had an impact by physically cutting them off from their luxury possessions in the West. When calculating the net worth of Russian billionaires, Forbes excluded the value of any homes, yachts or aircraft that have been frozen or seized.
"The likelihood of the West ever lifting the current sanctions is very, very low," says Winkler, the sanctions lawyer. "The fact that the owner remains the owner is irrelevant, because the blocking of assets through sanctions prohibits not just him, but anybody from any use of the assets, no matter how small."
The most high-profile targets of Western sanctions have been the oligarchs' palatial superyachts. But detaining these vessels doesn't come cheap. Many were held in Mediterranean and Caribbean ports in the weeks after the war began and have been slowly decaying ever since, racking up tens of millions of dollars in bills that governments need to pay to keep them afloat.
"None of the vessels affected actually have any financial value to their respective owners. Whether seized or merely detained, they can no longer function as a yacht," says Benjamin Maltby, a partner at London-based law firm Keystone Law who focuses on superyachts. "They can't be used as a form of transport or a platform for recreation and they can't be sold by their owners. These are assets which are physically deteriorating."
When it comes to bank accounts and stakes in companies, the value of the frozen assets is much larger. Within a month of the invasion, Forbes estimated that sanctions had hit more than $23 billion in assets belonging to Russian billionaires, including homes, yachts and jets. Last month, a joint statement from the U.S.-led Russian Elites, Proxies and Oligarchs (REPO) Task Force—which includes the U.S., U.K., the European Union and Japan—announced that it had blocked or frozen more than $58 billion in financial assets held by sanctioned Russians, including non-billionaires.
Despite those efforts to target their "ill-gotten gains," Forbes found that Russian oligarchs are still extremely wealthy: 46 sanctioned billionaires have lost only an estimated $48 billion—about 14% of their collective net worth—since February 23, 2022, the day before the invasion.
In response to the sanctions, the billionaires have used their armies of lawyers to fight back. At least 20 sanctioned billionaires have filed lawsuits in the European Union's General Court to seek removal of sanctions. Oleg Deripaska filed a petition with the U.S. Supreme Court last June over sanctions dating back to 2018, while steel tycoon Alexander Abramov sued Australia over the country's sanctions the same month.
Even if they win their cases in Europe, it's unlikely the sanctions will be lifted, according to sanctions lawyer Viktor Winkler. "In the past…[the EU] simply reissued the same sanctions designation merely with a different reasoning," he says. "Sanctions lawyers call them 'narratives.' As a matter of law, the EU is allowed to do that."
No matter what happens in court, it's clear that Western sanctions have failed at their stated goal: causing enough financial pain to convince the oligarchs to apply pressure on Vladimir Putin.
Here are the luxury homes, yachts and jets frozen and seized by Western countries:
REAL ESTATE
Number of properties: 124
Total value: $5 billion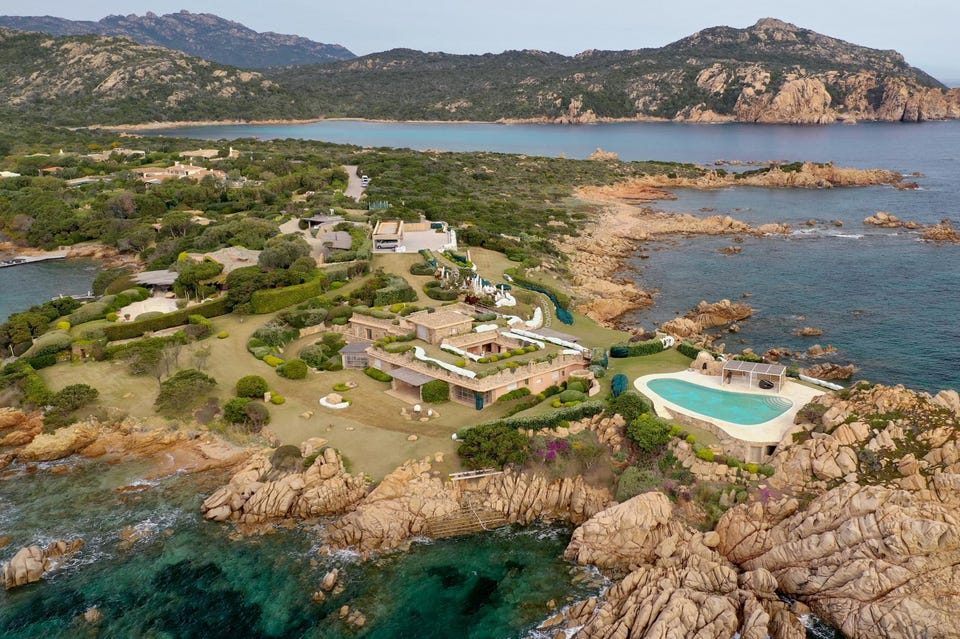 YACHTS
Number: 15
Total value: $2.9 billion
AIRCRAFT:
Number: 11
Total value: $1.1 billion
This article was first published on forbes.com
Look back on the week that was with hand-picked articles from Australia and around the world. Sign up to the Forbes Australia newsletter here or become a member here.
More from Forbes Australia