Joseph Michelli, whose past books have examined the cultures of successful companies including Starbucks, Mercedes-Benz and Airbnb, tells why he decided to turn the lens on Australia's Macquarie Technology Group.
Joseph Michelli, psychologist and author on all things customer experience, thought it was a joke when contacted by a member of the Macquarie Telecom [now Macquarie Technology] team more than a decade ago, telling him they'd read his book about how the Ritz-Carlton treated its guests and were trying to apply some of the ideas.
Minutes later, the CEO, David Tudehope, got on the line with the Seattle-based author and convinced Michelli he had at least read the book. And he was sharing it with his leadership team. And that he'd been on a "20-year customer experience journey".
"This is not really happening, right," Michelli recalls thinking. "In my part of the world it just wasn't a thing for telcos to care. I didn't know anywhere in the world where there was a telecommunications company that thought much about the customer experience."
Tudehope asked him to come out to Australia and speak, but their calendars never quite aligned and it didn't happen. But Michelli's curiosity was piqued by the company. He stayed in touch with Tudehope and put Macquarie Telecom in his Google Alerts.
Years later, he saw they'd won the World Communications Award for Best Customer Experience, and Tudehope had won CEO of the Year. So he called Tudehope. "And I start thinking, 'This is a lovely zig-when-others-zag type story," recalls Michelli. "This is unexpected."
The result is Customer Magic The Macquarie Way: How to Reimagine Customer Experience to Transform Your Business, shedding light on how the challenger telco took on the might of Telstra in the 1990s, seeing a market that was "underserved and overcharged" and grew to be the $1.5-billion market cap success that it is today.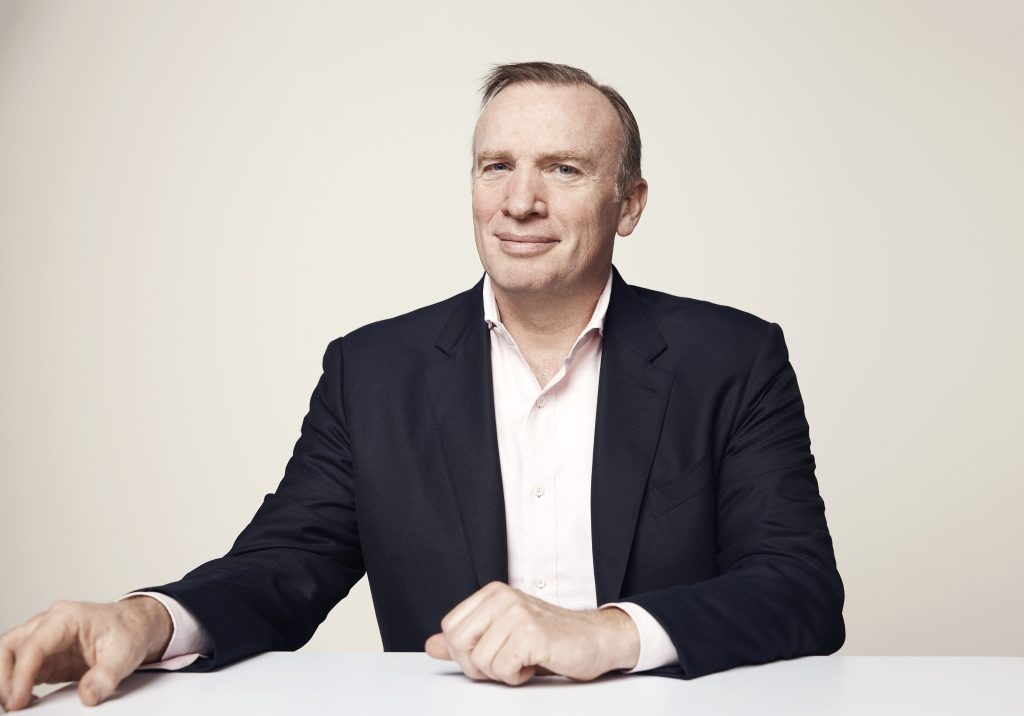 So what made Macquarie worthy of the Joseph Michelli treatment?
"In 2003, Fred Reichheld [partner at Bain & Company] created the Net Promoter Score," says Michelli. "Fred's a good friend of mine. His first book was called The Ultimate Question. If you could ask one question that would have statistical validity about whether customers would stay with you, what would it be? We now live with that zero-to ten scale: 'How likely are you to recommend our business to a family member or friend?'
"Most people don't use it very well. Macquarie are perfect with it. If you go to their centre – I was just there today – boards are up on the wall. As soon as you finish a call, it goes up on the board. They're getting a 97% response rate today. As I was looking at the board, 97% of people were willing to stay on the call to answer that question. That feedback immediately goes up on the board by your name. It's a meritocracy. We're going to know how you deliver to that client. There's no hiding at a 97% response rate.
"And if the client leaves a qualitative description after that one question, those are scrolling across the ticker on the bottom of the screen. And they're using it inspirationally. They're helping people. They're rewarding and recognising people. They're gathering stories of what extraordinary service looks like and they're sharing that back into their culture."
Michelli gives an example from the book of how it goes beyond the people who answer the phones.
A call came in on a weekend that a credit-checks company's system had crashed. A senior engineer, Naveen Gera, was troubleshooting with the employee taking the call. It turned out a third-party maintenance guy had caused the problem. Gera found the maintenance guy but couldn't get him to come out and fix the problem on the weekend. "Macquarie had no responsibility for this piece of equipment. But he wasn't coming back to turn the service on. So Naveen goes and chases it down and finds out where the guy is, where the piece of equipment is. He goes and gets it and installs it. Some would argue he shouldn't have touched the stuff. It wasn't under his contractual duty. But he got it resolved."
Michelli said that a part of Macquarie's focus that surprised him – that he'd not come across in other companies – was that despite having a business-to-business focus, the company was still working at considering the impact on the client's customers.
"Naveen would talk about what it must have been like to be sitting in a car dealership waiting for this credit review agency to get their act together so they could permit someone to approve the car loan. They [Macquarie] have somehow got people thinking about the impact downstream. Rather than the impact of the person right in front of you. It's like me thinking about your readers rather than thinking about your questions," he told Forbes Australia.
Michelli likes the Tolstoy quote "All happy families are alike; each unhappy family is unhappy in its own way."
He says that what differentiates the happy corporate families of his books is the different "flavours" of innovation. "In a book I did about Zappos, [an online shoes and clothing retailer] the culture trickles down from the top in the same way as Macquarie. But there are cool innovative ways they do it.
"Zappos, for example, if you hired on, they would immerse you in their culture. You'd be sickened by how much they talk about service, and at the end of this immersive experience, they offer you US$3,000 to leave. Immediately. 'Do not take the job beyond this.'"

Joseph Michelli
"The point is to self-select out. 'If this culture is wrong for you, don't let money be the reason to stay and contaminate our culture.' That's how they play it. Very different.
"At Macquarie there are other ways to manifest it. There's a whole freedom-within-boundaries concept. It's about saying, 'Here are the things we absolutely must do. We must perform on our EBIDTA (earnings before interest, taxes, depreciation, and amortization). We must perform on our revenue and we must drive our NPS (Net Promoter Score) scores. How you go about doing that?' You have freedom. You have latitude. If you are achieving those things. That's true from the business unit leaders all the way down to the individual. That's pretty remarkable."
He says the 30-year-longevity of Macquarie's founders, David and Aidan Tudehope, and their ongoing success was testimony to the effectiveness of their methods. "It's unheard of to be a CEO from startup to publicly traded for 30-years.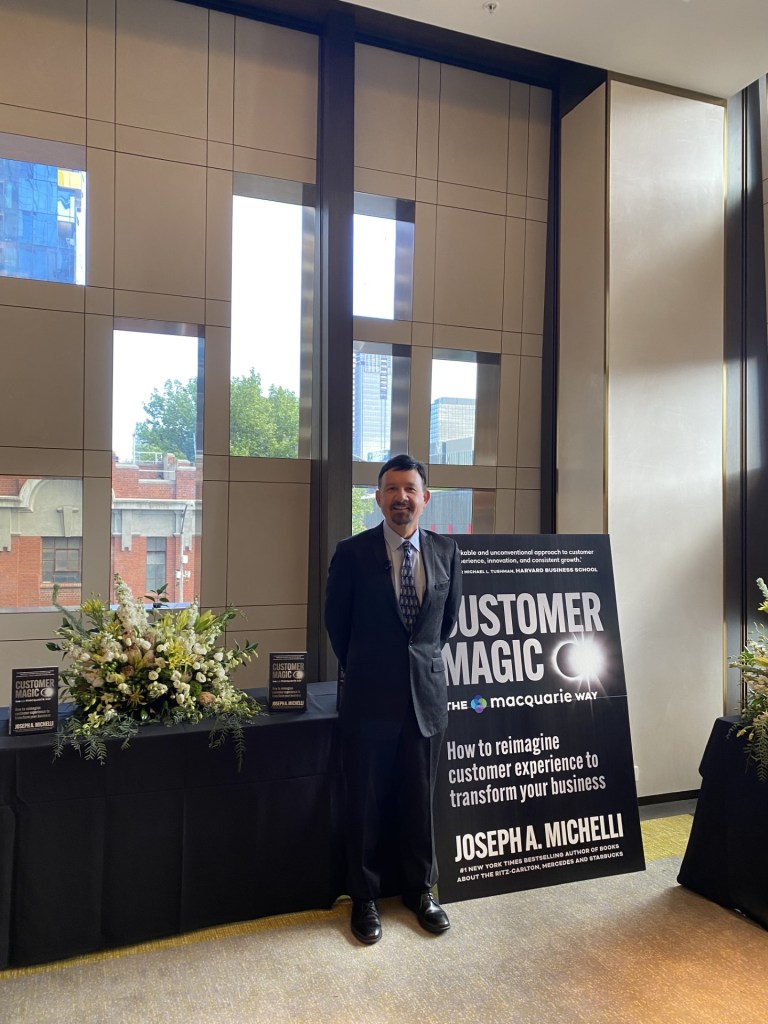 Tudehope told Forbes Australia that he was at first reluctant to give the secrets of their success away. But that Michelli had convinced him that competitors who didn't have the culture couldn't copy it anyway.
"Almost every CEO I get into this with says the same thing," says Michelli. "'We'll share because we know we can execute. Most companies that read these things don't have the right culture and aren't positively intended to make it happen.' They do it for a little bit and it disappears. They can't sustain it.
"People like Zappos said we want to give it all away because we know they won't be able to do it."
Michelli says you don't need to be a touch feely, "puppy-dogs and-roses kind of person". "There are lots of flinty type people who are good people, who are kind and connect. We're all made differently. The question is: Do you care?"
Macquarie Technology key points:
Macquarie Telecom listed before the dot-com bust.
When competitors started offshoring jobs to save money, they continued hiring only within Australia – a move that paid off during the pandemic as international call-centre systems collapsed.
Macquarie was one of the first to build data centres in Australia. Macquarie's own data-centre capacity will have increased 50-fold when its latest, largest facility is built to accommodate the AI era.
The company also went into cyber security and cloud computing.
The company sits in the ASX 300 and among the top three technology companies in the S&P Technology Index.
In June, it changed its name from Macquarie Telecom Group to Macquarie Technology Group, and also ran a successful and oversubscribed $160 million capital raise to build for the future.