The American Heart Association has identified a new medical condition that links heart disease to several other health conditions, including kidney disease, diabetes and obesity—offering new guidance in testing those as young as 30 for the chronic ailments.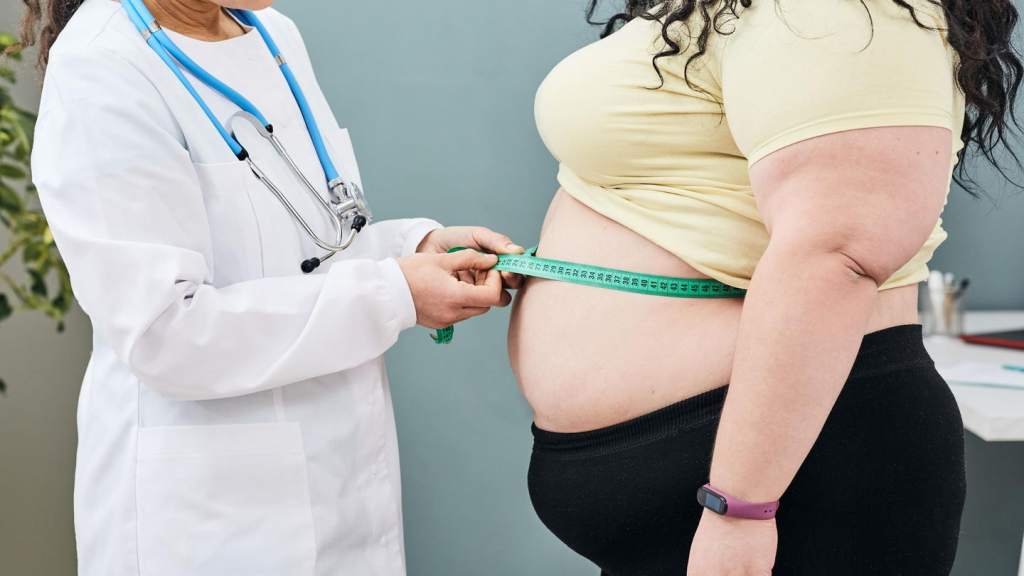 Key facts
The American Heart Association calls the medical condition cardiovascular-kidney-metabolic syndrome (CKM), defining it in a report Monday as the connection between cardiovascular disease, kidney disease, type 2 diabetes and obesity.

Those who have a combination of kidney disease, heart disease and any metabolic disorder like diabetes or obesity have CKM syndrome, though having just one puts patients at risk for developing the condition.

Experts coined the term CKM because those disorders put people at risk for cardiovascular and kidney failure: Diabetes causes patients to be twice as likely to have heart failure compared to those without it, and obesity causes 14% of heart failure cases in women and 11% in men.

The researchers recommend testing for cardiovascular disease and heart failure be done on people as young as 30 years old and to calculate both 10- and 30-year CVD risk.

Key background
One in three American adults have at least three or more risk factors that contribute to cardiovascular disease, kidney disease or metabolic disorders like obesity and diabetes, according to the advisory released Monday.
The purpose of developing the new condition was to offer care to everyone in all stages of the disease, but specifically target those in the earlier stages so that treatment and testing is offered to prevent them from dying of cardiovascular disease.
Heart-related issues have increased over the years.
Almost 930,000 Americans died from heart disease in 2020 compared to nearly 660,000 in 2019, heart disease was the number one cause of death in 2020 and on average, someone died of stroke every 3 minutes 17 seconds in the U.S., the American Heart Association says.
Big number
6 million. That's how many Americans the Centers for Disease Control and Prevention estimate have kidney disease.
Nearly 42% of American adults have obesity, and almost 700,000 Americans have cardiovascular disease, with one person dying from it every 33 seconds.
Crucial quote
"There is a need for fundamental changes in how we educate health care professionals and the public, how we organize care and how we reimburse care related to CKM syndrome," Chiadi E. Ndumele, first author and the director of obesity and cardiometabolic research in the division of cardiology at Johns Hopkins University, said in a statement.
The five stages of CKM
Stage Zero: There are no CKM risk factors and the goal is preventing CKM syndrome and maintaining good health—people are encouraged to maintain a healthy BMI and follow other good habits and get screened for blood pressure, triglycerides, cholesterol and blood sugar.
Stage One: Patients are either overweight or obese or have abdominal obesity, without any other metabolic risk factors like diabetes or CKD. The focus is on healthy lifestyle changes and losing at least 5% of body weight, and screening should happen every two to three years.
Stage Two: People have metabolic risk factors, hypertension or cardiovascular disease, including those with type 2 diabetes, high blood pressure and kidney disease. This indicates a higher risk for worsening kidney disease and heart disease, so the goal of care is to address risk factors and prevent progression through means like prescribing drugs for weight and diabetes management. Screening should happen every year.
Stage Three: Patients have metabolic risk factors or kidney disease and early signs of cardiovascular disease or a high predicted risk of cardiovascular disease. The goal is to intensify efforts to prevent progression to symptomatic cardiovascular disease and kidney failure, such as changing or increasing medications. Coronary artery calcium measurement is advised in some adults.
Stage Four: This phase is divided into two categories, one for those with kidney failure and one for those without it. Patients may have had heart failure, a heart attack or other heart issues. The goal of care is to individualize treatment for CKM syndrome conditions.
This article was first published on forbes.com and all figures are in USD.
More from Forbes Australia