Why Bali is the 'perfect storm' for property investment – and how you can get in on it
With interest rates and the cost of property management rising, current and prospective property investors are struggling to keep up with the market. But a solution may just be waiting for them abroad, Geonet Properties and Finance Group says.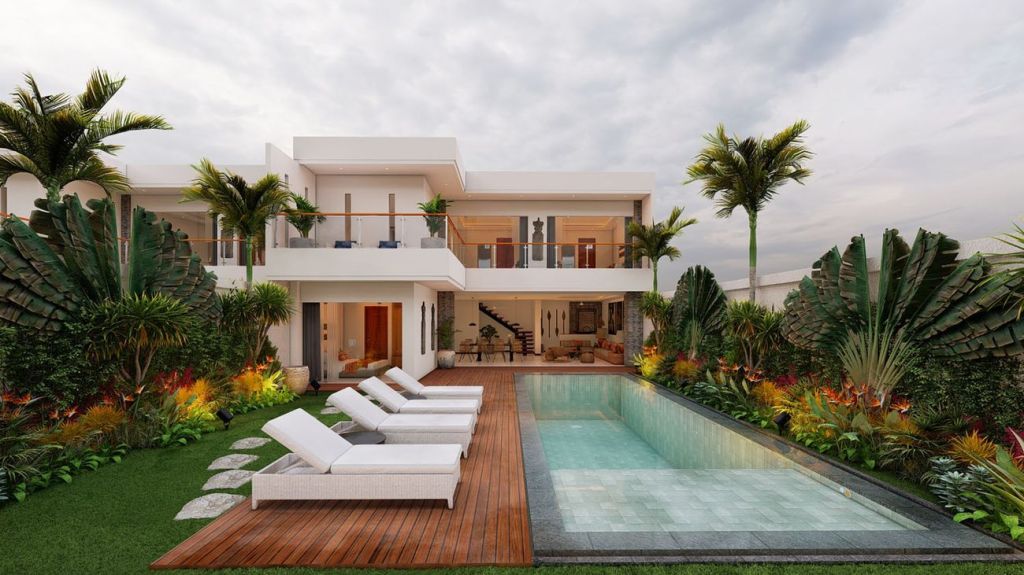 Property ownership is the great Australian dream, but with the official cash rate at 4.10% – the highest in more than a decade – and the average investment interest rate at 6.4%, it is becoming increasingly difficult to achieve.
And it isn't just prospective buyers being impacted by the rise – according to a survey by the Property Investment Professionals of Australia, up to 38% of investors are planning to sell a home in the next 12 months. That survey also estimated 217,000 investment homes had been sold off nationwide in the past year. And, across Australia, 55% of investors are considering buying in the next year, down from 62% in 2021. The decline in numbers is in large part due to rising loan repayments and high property taxes, the study found.
The founder of Geonet Properties and Finance Group (GPFG), Chad Egan, says higher interest rates have also limited borrowing capacities, meaning Australians simply can't access finance to invest in property.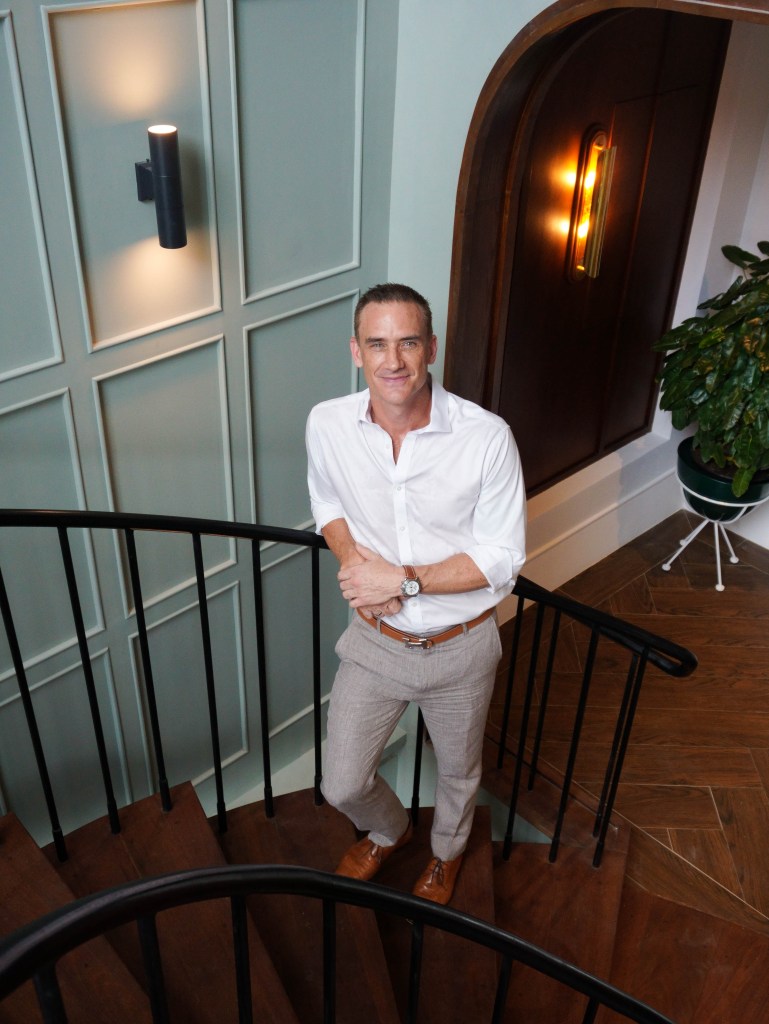 "We have a massive problem in Australia with borrowing capacity," Chad Egan, founder of Geonet Properties and Finance Group says. "70% of finance applications get knocked back from traditional banks because wages haven't gone up proportionately."
But Egan and GPFG believe they have the solution: property investments in overseas markets, specifically Bali and Thailand.
Egan came to Bali nearly 11 years ago after starting – and selling – his own security and technology company. He launched Geonet upon arrival as a global digital marketing company, servicing Australian real estate firms like Homecorp and Harcourts during the 2017 to 2021 property boom. Geonet later evolved into a real estate and property investment agency, and is now the connection between prospective investors and property developers in Australia, Thailand and Bali.
Emerging as a market leader in Asia Pacific, GPFG offers full ownership of a number of new projects, like cliffside villas, modern apartments and luxury townhouses – and even resorts, partnering with global brands like Ramada Encore and Mercure.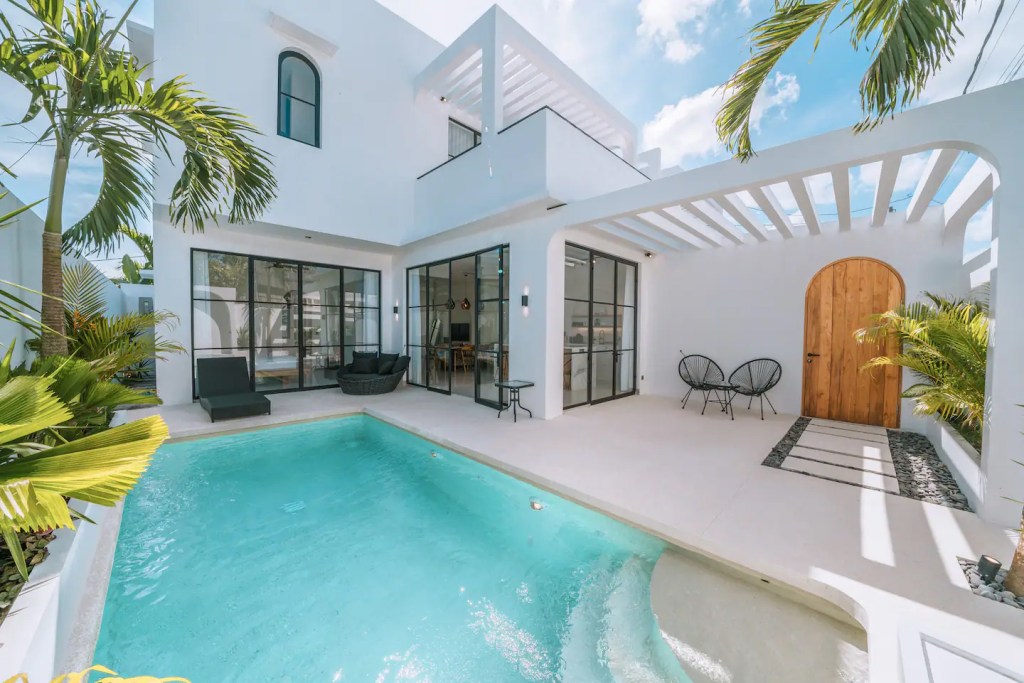 But for those looking for a lower barrier to entry, GPFG also offers fractional property investments.
Fractional investment, or fractional ownership, allows more people to invest in the one property, dividing the cost of ownership – and sharing the rewards. GPFG's fractional investments start from as low as $50,000. That's less than half of the average house deposit required in Australia, which is currently $119,560. But just like traditional investments, investors reap the rental income and capital growth of their property.
"Payments are received by investors either monthly, quarterly or annually," Egan says. This increases an investors' income, which can increase their borrowing capacity, Egan says. "So, you can actually buy in Australia, too."
Egan says GPFG's current investor clients have seen returns of 15 to 20%.
Investors who go through GPFG have instant access to a full in-house team of preferred Australian contractors, like tax agents, mortgage brokers, property managers, quantity surveyors, accredited financial advisors, and lawyers. Their team can guide you through the investment process (though investors may seek independent advice if they choose), simplifying the process. And there are a host of other benefits, too.
"About 800,000 Australians travel to Thailand, and about 1.2 million head to Bali," Egan says. "With an investment there, that travel can now be mostly tax deductible."
Why Bali for property investment?
In 2019, Forbes named Canggu in Bali as the fourth-best place to live and invest in overseas, beneath Portugal, France and Slovenia. And with tourism numbers still booming, Bali remains a desirable investment destination.
In fact, a record number of Aussie tourists hit Bali in 2023 – more than prior to COVID, according to GPFG data.
And unlike the tourist sector in many other countries, which are seasonally dependent, Bali and Thailand's tourist seasons are year-round, making it even more of an attractive investment opportunity. On top of that, the Indonesian government is supporting foreign investors with Golden Visas, and retirees are also able to apply for retirement visas.
"It's the perfect storm," Egan says.
If you'd like to learn more about what Geonet Properties and Finance Group have to offer and see testimonials from current investors, you can head to their website, or contact a team member by phone via + 61 1800 951 331, or email via info@geonet.properties.