From luxury vehicles to saving the oceans: LSH Auto Australia's Forbes drive day encapsulates the brand's core values
Forbes Australia was proud to co-host an exclusive drive day experience in partnership with our auto partner, LSH Auto Australia.
The event was hosted at the stunning Levantine Hill in the Yarra Valley.
Levantine Hill is all about fine-wine and fine dining – with views of rolling vineyard paddocks to match.
Forbes guests were welcomed to LSH Auto Australia's Mercedes Benz Melbourne operation by Senior General Manager, Scott McMurray and Peter Hackett, Chief Driving Instructor of Mercedes-Benz Australia and an LSH Auto Australia Ambassador.
Throughout the day, guests were lucky enough to experience a range of highly sophisticated traditionally powered luxury vehicles – Mercedes AMGs and the pure electric models that are part of the Mercedes-Benz EQ range.
New models showcased included the exciting new Mercedes-AMG SL 63, the opulent S680 Maybach and the cutting-edge, just-released, Mercedes-Benz EQS and EQE SUV.
LSH Auto Australia is the nation's leading Mercedes-Benz retail group, with ten outlets across major cities Sydney, Melbourne and Brisbane.
The exclusive 16 guest event provided an excellent experience of the new technology, dynamic capabilities and luxury features of the vehicles on offer.
The event proved that LSH Auto Australia isn't just about selling luxury vehicles, but about luxury lifestyles, with a keen focus on ensuring customer experience is always put first.
After all, LSH Auto's key promise is that "You come first. Always".
This promise was obvious at the Levantine Hill drive day experience. Who wouldn't feel like a VIP after a day of luxury vehicles, fine wine and fine dining?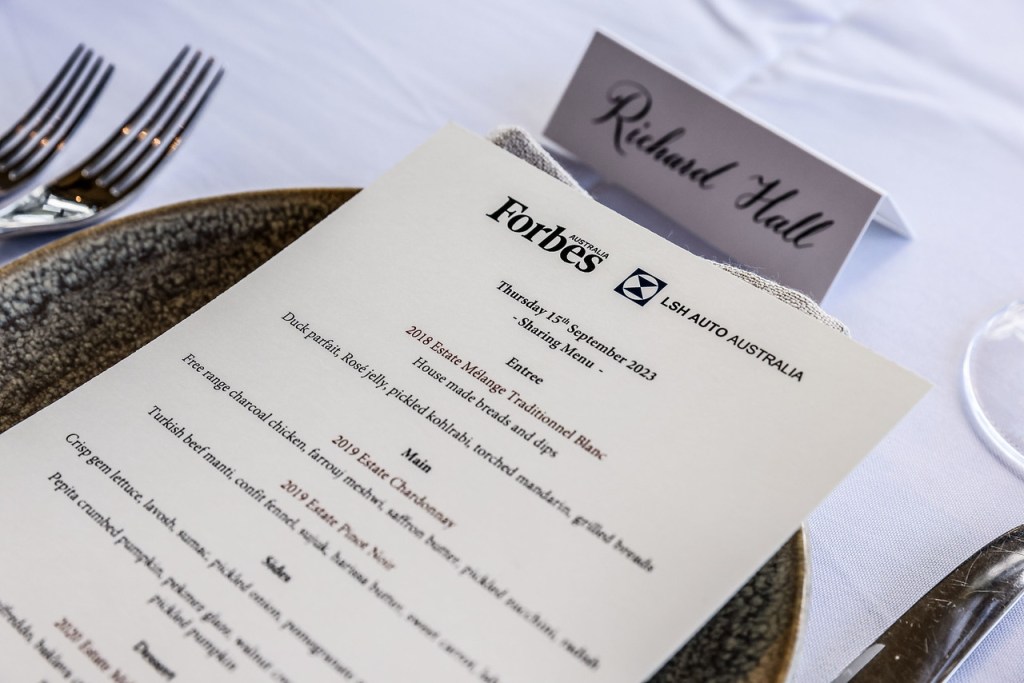 Amongst the 16 guests, who drove the vehicles under the guidance of LSH Auto's expert team, was Lou Gardiner, the Director of Corporate Partnerships at the environmental organisation, the Great Barrier Reef Foundation.
Sustainable, socially conscious luxury was a theme of the day, and the inaugural brand experience event signals an exciting new chapter for the LSH Auto Australia.
LSH Auto Australia is a proud supporter of the Great Barrier Reef Foundation through their partnership with the Sapphire Project.
LSH Auto is a proud supporter of the Sapphire Project's ocean protection initiative, demonstrating their commitment to being an eco-friendly luxury brand.
The Sapphire Project works with various charities and organisations who aim to protect the oceans – raising funds for the most impactful actions possible.
The Great Barrier Reef Foundation focuses specifically on the iconic and irreplaceable natural wonder and ecosystem that is the Great Barrier Reef.
The Foundation works to protect endangered species and corals that have come under threat as climate change and human action impacts the reef.
They use cutting-edge technologies to restore the reef and educate as many as they can about the importance of saving the natural beauty of the corals that grow there.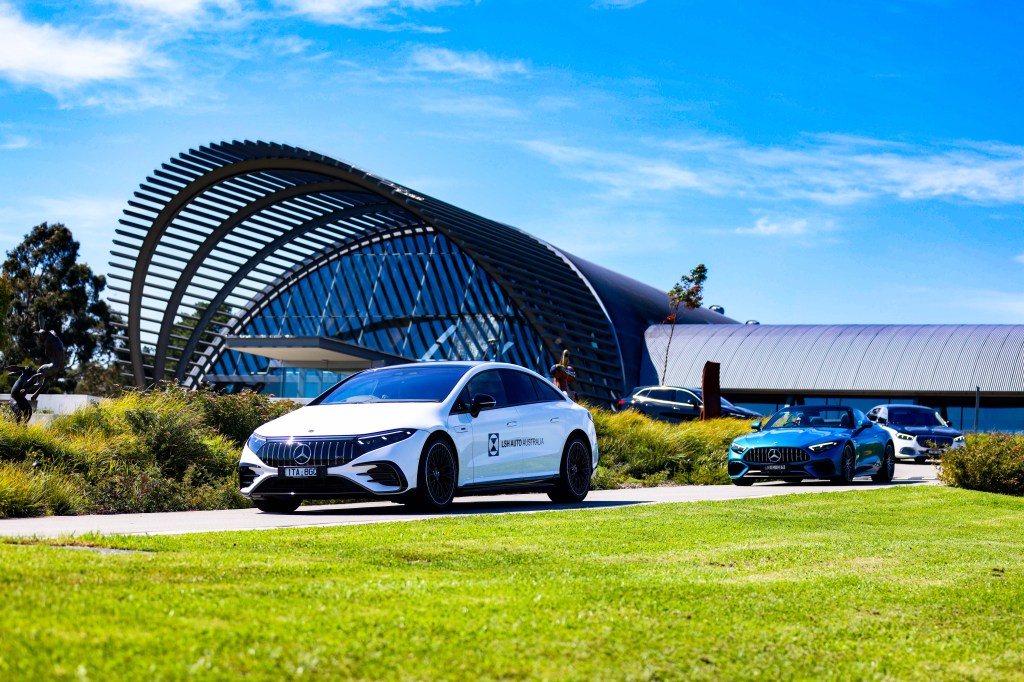 As a retail group, that is a leading the way in presenting and supporting premium EV motoring, sustainability is integral to LSH Auto Australia's brand identity.
Being an ESG-focused (Environmental, Social and Governance) company is not only good for the world, but a savvy business decision in a world that sees investors increasingly prioritising social values when considering where to put their money.
But – a prioritisation of social values certainly doesn't mean you have to compromise on style and luxury at LSH Auto Australia.
Australia's leading Mercedes Benz retail group has seen growing success in recent years – acquiring multiple dealerships that have expanded the business even further.
And this has been reflected in the sales rates.
In 2021, the business sold approx. 7,500 vehicles – highly impressive considering LSH Auto only came to Australia in 2015.
But for a company so young in our country, they are backed by a wealth of experience, with the parent company LSH Auto 50-year long relationship as a trusted partner of Mercedes Benz.
It is a level of experience that is truly unique when dealing in luxury automobiles in Australia.
Luxury automobiles have certainly continued to prove popular, but what this will look like going forward may change significantly as EVs become the new normal and go-to choice for the environmentally-savvy car fans.
LSH Auto Australia supplies the highly-sought after electric mobility by Mercedes-Benz (EQ).
An EV fleet that can be charged with a simple plug in, these vehicles represent the height of intelligent electromobility.
As alluded to by the range's name, Mercedes-Benz have aimed to marry "emotion and intelligence" in its EV fleet.
Consumers who want to make a 'smart' choice that fits into a sustainable future and offers maximum safety need not compromise, and likewise, customers who yearn for a vehicle with appealing design and maximum driving pleasure will also be satisfied.
Along with the luxury EQ range, LSH Auto Australia is also partnered with Mercedes-Benz, Mercedes-AMG, and Mercedes-Maybach.
Globally, LSH Auto is present in over 110 cities, and in many countries, including Australia, is the leading provider of premium car sales and services.
Their hands-on and ultra-supportive customer service experience places the consumer at the heart of all the brand does across the globe.
After all, buying a luxury vehicle should also be a luxury experience.
And for valued customers the luxury experience extends outside of LSH Auto's retail outlets.
LSH Auto Australia puts on frequent exclusive events – such as the Forbes Drive Day – that allow guests to experience driving multiple of the group's most sought after vehicles.
And in almost of these events, LSH Auto Australia is sure to wrap up the day with a gourmet dining that celebrates local flavours.
LSH Auto Australia recently hosted their first ever, week-long, Brand Experience Event in Byron Bay, combining scenic cruising with fine dining and unique cultural events. Other previous events include a drive experience with partners such as The Luxury Network Australia, and events celebrating specific ranges, such as the recent SUV experience event in Sydney.
Ultimately, LSH Auto Australia aims to be not only the nation's leading retailer of Mercedes-Benz vehicles but also the benchmark in customer experience, sustainability and community contribution.