The investments elevating Sanctuary Cove to new luxury levels
A series of investments are transforming Southern Queensland's Sanctuary Cove into one of the world's leading luxury locations for visitors and residents alike, with over $50 million investments from Mulpha over the past three years.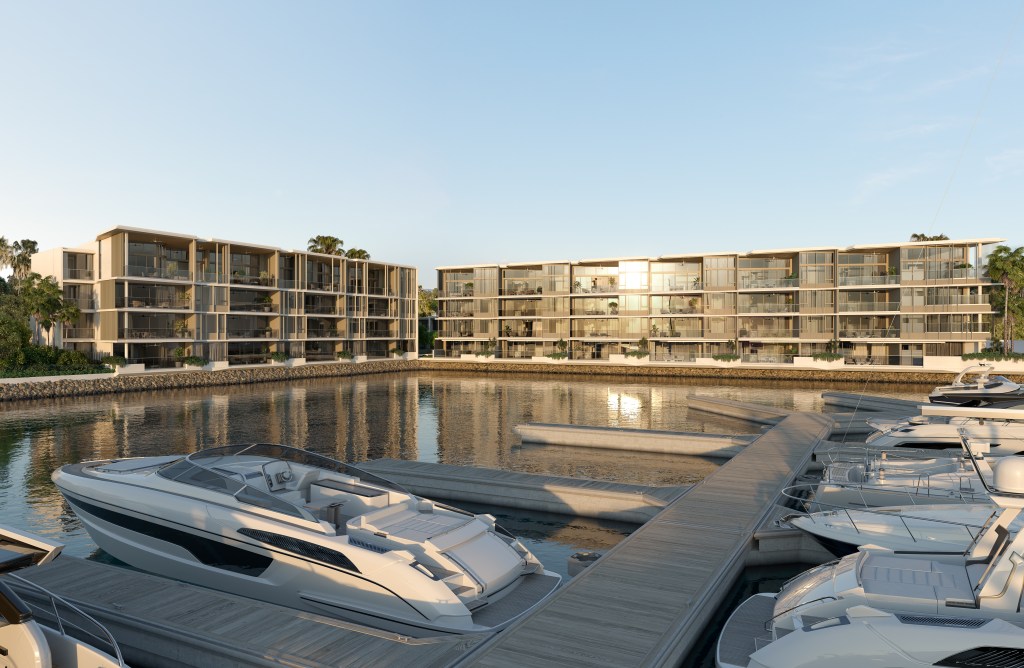 Mulpha specialises in elevating world-class destinations to new luxury levels, and currently boasts more than $2 billion in gross assets and investments. It's investing in the award-winning marina at Sanctuary Cove, 45 state-of-the-art waterfront apartments and townhomes including two new penthouses, and the redevelopment of the pool house at the five-star InterContinental Sanctuary Cove Resort.
The investments follow the recent success of Australia's leading marine event, the 34th Sanctuary Cove International Boat Show, which this year hosted 740 boats on display including an extensive line-up of luxury yachts, water toys, motor vehicles and entertainment. They also come as Sanctuary Cove Marina was awarded Commercial Marina of the Year in May for over 140 vessels by the Marine Industries Association.
Mulpha's Australia CEO Greg Shaw says demand for elevated luxury offerings is strong in the region, especially with the growing interest in visitors to Queensland seeking world-leading luxury destinations.
"These investments mark the next phase of luxury for Sanctuary Cove, setting the destination up to meet growing visitor numbers and the evolving expectations they have around a great experience."
Shaw's team at Mulpha casts a critical eye over its portfolio to determine the best timing and destinations to focus on. He says knowing where not to invest is critical to what they have achieved across their extensive portfolio. In this case, Sanctuary Cove has and continues to meet the moment of delivering great opportunities for people wanting to invest back in themselves, especially in having easy access to the world class facilities.
"Sanctuary Cove has long been a significant investment for us and we've seen the rewards on what we've already achieved there, as well as the potential to come. It has the right combination of lifestyle assets, accessibility for a diverse range of boat owners, as well as the proximity to the best that Southeast Queensland has to offer," he says.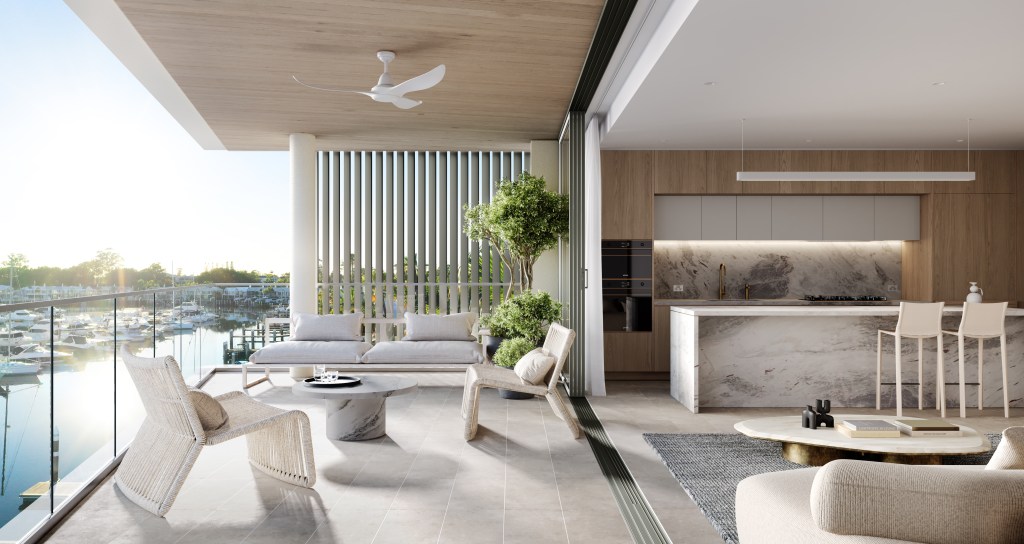 Mulpha's investment in the residential precinct of Harbour One marks the first-time apartments have ever been offered at Sanctuary Cove.
Idyllically positioned on the marina's edge, Harbour One connects directly to Sanctuary Cove's marina and retail village, just a short buggy ride from two championship golf courses, a country club, swimming pools, tennis courts and wellness facilities.
The apartments, designed by award winning architects Bureau Proberts, offer the perfect balance of low maintenance living and luxury apartment design, with the convenience of the nearby amenity and the unique lifestyle the Sanctuary Cove is renowned for. It's this winning combination that has seen over 70% of buyers to date come from within Sanctuary Cove.
Also significant is Mulpha's project at the InterContinental Sanctuary Cove Resort which will see additional investment after the resort's $10 million refurbishment in December 2019. This time the works include a major renovation of The Pool House, lagoon pool and cabanas with the Lagoon Beach Club launching this October.
So why the strong interest in Sanctuary Cove now? The destination boasts four man-made harbours providing direct access to the Broadwater and Pacific Ocean, with luxury facilities for guests, captains, and crew, as well as endless opportunities for entertainment and exploration.
Since 2021, Mulpha has invested $17 million into the Sanctuary Cove Marina, which has seen the world class marinas capacity expand to 334 berths, with over 80 dedicated superyacht moorings. The increased emphasis on superyachts is to match the growing demand for superyacht vessels entering Southeast Queensland. Shaw says, "providing our Superyacht clients direct access to on site world-class Retail, 5-star Hotel, Fitness, Golf and Leisure facilities has been an award-winning formula and we look forward to continually working on maintaining our world-class facility and are committed to our dedicated superyacht strategy."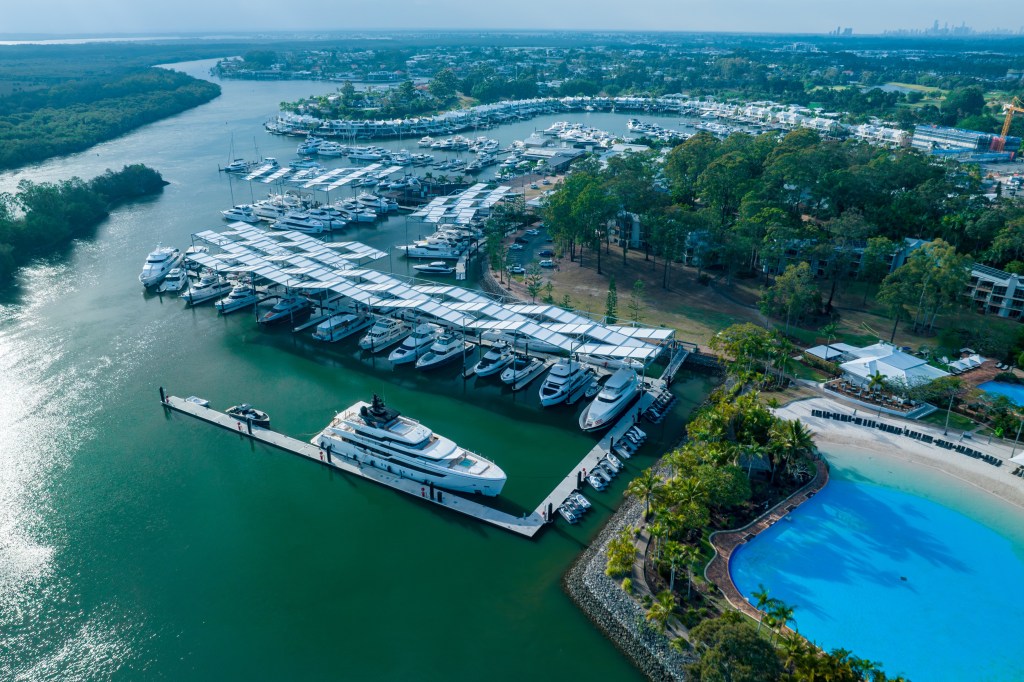 In December 2022, the precinct achieved the prestigious Superyacht Ready accreditation from the Marina Industries Association (MIA). As one of the first marinas in the world to be accredited, it sees Sanctuary Cove recognised as supporting skippers and owners worldwide in identifying the most suitable marinas for their vessels, ensuring optimal safety and convenience.
The accreditation comes as Australia has been rising as a superyacht destination following the passage of the Special Recreational Vessels Bill in 2021, opening opportunities for foreign-owned and flagged superyachts to charter Australian waters. Sales and interest in superyachts have also been booming locally, following years of pandemic restrictions that inspired a greater interest in larger vessels, but also longer waitlists for marinas.
Mulpha Sanctuary Cove Marina General Manager Steve Sammes said the continued investment from Mulpha supports the destination to meet superyacht demand.
"The demand from larger vessels on our coastline has continued to increase both locally and internationally. Southeast Queensland's Gold Coast is now globally recognised as Australia's major marine industry hub and cruising destination for superyachts. As we rapidly approach the 2032 Olympics, we anticipate that demand will continue to build," he said.
"Sanctuary Cove as a whole, has been collaboratively working on ensuring unique customer service and experiences for vessel owners, captains, crew, and guests when they arrive. We are proud to offer a destination where you can berth, stay, and experience the best of local attractions with ease and convenience."