Shipping the Flag – Aussies Shaping the Global Supply Chain Landscape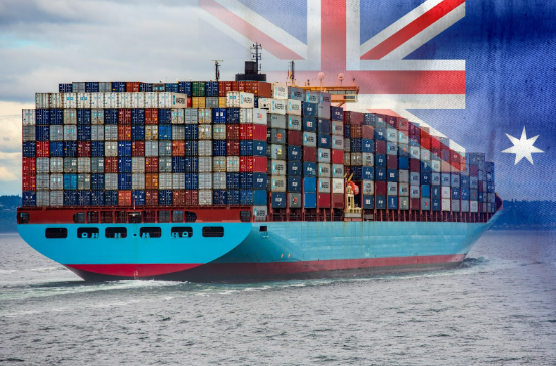 The supply chain industry has been at the forefront of technology disruption, with entrepreneurs worldwide seeking to streamline the logistics process. The "Land Down Under" has proven to be an unexpected powerhouse in this revolution. The contributions of Australian entrepreneurs are shaping global supply chain technology, with individuals such as Michael Pakula, co-founder of BoxC, and Andy Greig, CTO of Fluent Cargo, leading the charge.
Bearing the Flag – Michael Pakula and BoxC
Michael Pakula, an Australian co-founder of the international e-commerce logistics firm, BoxC, has a unique perspective on the global supply chain. BoxC handles international e-commerce logistics management, focusing on rapid overseas parcel delivery. Pakula's experiences have led him to consider the peculiarities of the Australian economy and their effects on global supply chain trends.
Australia, much like the oil-rich Middle East nations, is a net exporter of raw materials and coal. Simultaneously, almost all e-commerce goods are imported, creating an interesting economic dichotomy. Pakula believes that this model can sustain as long as the country continues to unearth resources faster than it consumes. The imbalance also presents challenges such as lack of competition, especially in last-mile Direct-to-Customer (DTC) delivery.
However, he notes, "as long as prices for our exports stay high, no one cares." Even amid these imbalances, Australians have maintained a high standard of living, proving the resilience and adaptability of the nation. These traits echo in their approach to logistics and supply chain management.
The global perspective and agility inherent in Australians are reflected in Pakula's work at BoxC. As he explains, being a small population, business people are trained in multiple roles, gaining a broader view and an appreciation of logistics and supply chains. This perspective, coupled with the ability to think out of the box, is invaluable in the logistics world.
Pioneering Tech Innovations – Andy Greig and Fluent Cargo
On the other side of the spectrum, we have Fluent Cargo, an Australian firm that provides software to make freight booking as easy as booking a vacation. Andy Greig, Fluent Cargo's CTO, underscores the company's mission to aggregate carrier, schedule, port, and related data into a single database with a sophisticated and very fast routing engine on top. Their tool aims to reduce the logistics industry's time and effort spent on web search for freight solutions.
Greig's unique take on disruption sets Fluent Cargo apart. The goal isn't to compete or disrupt but to provide a different approach, making freight search faster and more efficient. Fluent Cargo leverages complex, high-performance routing engines that can deliver results in mere seconds, significantly transforming the process for freight forwarders.
As for the future, Fluent Cargo envisions being the go-to platform for shippers and logistics professionals planning a shipment. Such a status could unlock various growth opportunities for the company.
Australia's Edge in Supply Chain Tech
These examples illustrate the extraordinary influence Australians have in the global supply chain. Greig attributes this to the Aussie ethos of questioning everything and not being locked into preconceptions about how things ought to be done. This approach has given them a competitive edge, as seen in Fluent Cargo's unique strategy.
The success of Australian tech companies like WiseTech Global, known for its platform CargoWise, shows this isn't an isolated phenomenon. It sets a precedent for the potential of Aussie entrepreneurs in the supply chain tech domain.
The world of supply chain technology is witnessing a profound influence from Australia. The combination of a global view, agility, a different approach to disruption, and the ability to question everything is shaping the landscape in exciting ways. As more entrepreneurs like Pakula and Greig continue to make their mark, we can look forward to innovative solutions and game-changing advancements in this crucial industry.