The Woman Behind the Magic: How Sheetal Rawal Is Changing The Skin Care Industry In The US With Natural Ayurvedic Skin Care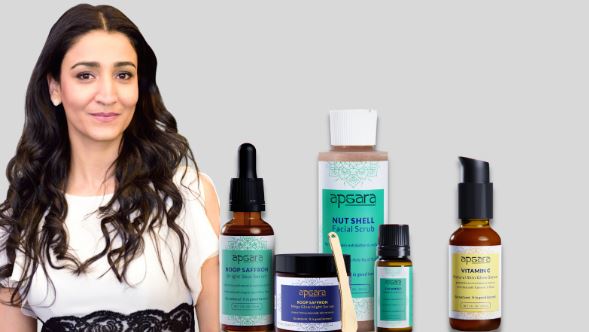 The skin care industry is a multi-billion dollar global market that has been steadily growing in recent years. With the rise of social media and the increasing emphasis on self-care and wellness, more and more people are becoming interested in caring for their skin. From moisturizers to serums to face masks, countless products on the market promise to help achieve clear, glowing skin.
However, the beauty industry is not just about vanity; it's a serious business worth a staggering $532 billion globally. The United States dominates this industry, holding the title of the world's largest beauty market. Among all the categories within this industry, skin care is a standout, projected to generate $21.09 billion in revenue by 2023.
The obsession with healthy skin has led to the emergence of an industry that is constantly growing, innovating, and offering new solutions to consumers. Rising to the challenge of providing one of the best natural skin care options in this competitive industry is a scientist turned skin care go-to expert, Sheetal Rawal of Apsara Skin Care Inc.
Apsara Skin Care Inc. is a company that is redefining the beauty industry with its commitment to providing natural, best Ayurvedic products for skin, hair care, and body care products. Inspired by the ancient system of Ayurveda from India, Apsara Skin Care has a mission to make high-quality, all-natural products made from skin-friendly formulas that will change how people care for their skin. Through the company, Sheetal aims to make Ayurvedic skin care more accessible to a wider audience.
Going all-natural
Sheetal is a strong advocate for natural ingredients in skin care products. She was driven by her desire to develop cruelty-free beauty care products that use natural ingredients in skin-friendly formulations. Her approach to creating these products was shaped by her belief in the power of nature.
Sheetal firmly believes that using harsh chemicals in personal care products is unnecessary and harmful to the health and the environment. Instead, she advocates for turning to time-tested skin care ingredients that have also been scientifically studied. Her company's mission, "Go natural. It is good karma!" is a testament to her commitment to using natural ingredients to promote healthy, radiant skin while also making a positive impact on the world.
In addition, Sheetal educates and empowers others to take charge of their skin care routines. Through her blog, podcast, and educational videos, Sheetal shares her knowledge of natural ingredients and their benefits for the skin and hair. She is passionate about teaching people how to create their home remedies using ingredients found in their kitchens. This approach allows people to have firsthand experience of how effective the natural way is, which can help them take control of their own skin care needs.
The birth of Apsara Skin Care: From Sheetal's kitchen to the world
Apsara Skin Care's origin lies with Sheetal, who was passionate about attaining flawless skin as a teenager. She experimented with natural ingredients in her kitchen to create skin care potions for herself. Upon moving to the United States as a graduate student of molecular biology, Sheetal's skin began to experience consistent acne despite using various chemical-laden products. This led her to research and experiment with Ayurvedic ingredients inspired by her Indian heritage, with the company name stemming from the Sanskrit word, Apsara, a woman of unsurpassed beauty.
Early in her experimentation, Sheetal invented a serum and a face mask for her own use that yielded remarkable results: her acne disappeared, and her skin looked radiant. Sheetal jokingly shares, "People tell me I am the best ad for my products because I personally experienced how they worked."
Through her research journey, Sheetal recognized her innate knowledge of natural ingredients and the unique perspective she gained from working in the genetics industry. She approached skin care formulation the way a scientist would – using essential oils, herbal extracts, waxes, tinctures, and other natural elements to create consistent formulas. Combining her expertise in Ayurveda and genetics, Sheetal developed a line of effective and all-natural Ayurvedic skin care products.
Apsara Skin Care started from a personal success story and has grown to become a leading company in Ayurvedic ingredients-based skin care solutions in the USA. Committed to promoting healthy and radiant skin, it continues to explore and launch new product offerings that aim to improve how people care for skin & hair issues.
Disrupting the Industry with Natural Solutions
Sheetal combined her desire for flawless skin using natural ingredients with her skills as a scientist in human genetics to start a skin care line that at present continues to make waves, disrupting how the industry works and presenting the best skin care options, including Ayurveda-based skin and hair care, saffron based products, and Sacred Goddess lipstick, among many other products.
Rather than just focusing on sales, the most satisfying aspect of the journey has been hearing about how Apsara's natural products have helped users achieve radiant skin and reduce the appearance of their skin and hair concerns, according to Sheetal.
"Selling products is not my priority. Building a relationship with people is. I like to help and inspire people to go natural in all areas of life. After that, sales happen automatically," Sheetal adds.
At present, Apsara Skin Care has amassed a following of over 370,000 Facebook fans and 63,000 Instagram followers who actively engage with the brand and discuss how its natural and Ayurvedic skin care products have piqued their interest. Additionally, the brand has received hundreds of product reviews on its website from satisfied users who have experienced the benefits of Apsara's skin care solutions.
This dedicated following is a testament to the magic behind Sheetal's unique approach, reflected in Apsara's commitment to using natural ingredients and promoting healthy, radiant skin. By offering accessible and affordable natural skin care solutions, the company has garnered a loyal customer base that continues to grow and spread the word about the brand's transformative products.