How a bunch of school friends built a $3-billion company in Brisbane's Logan district.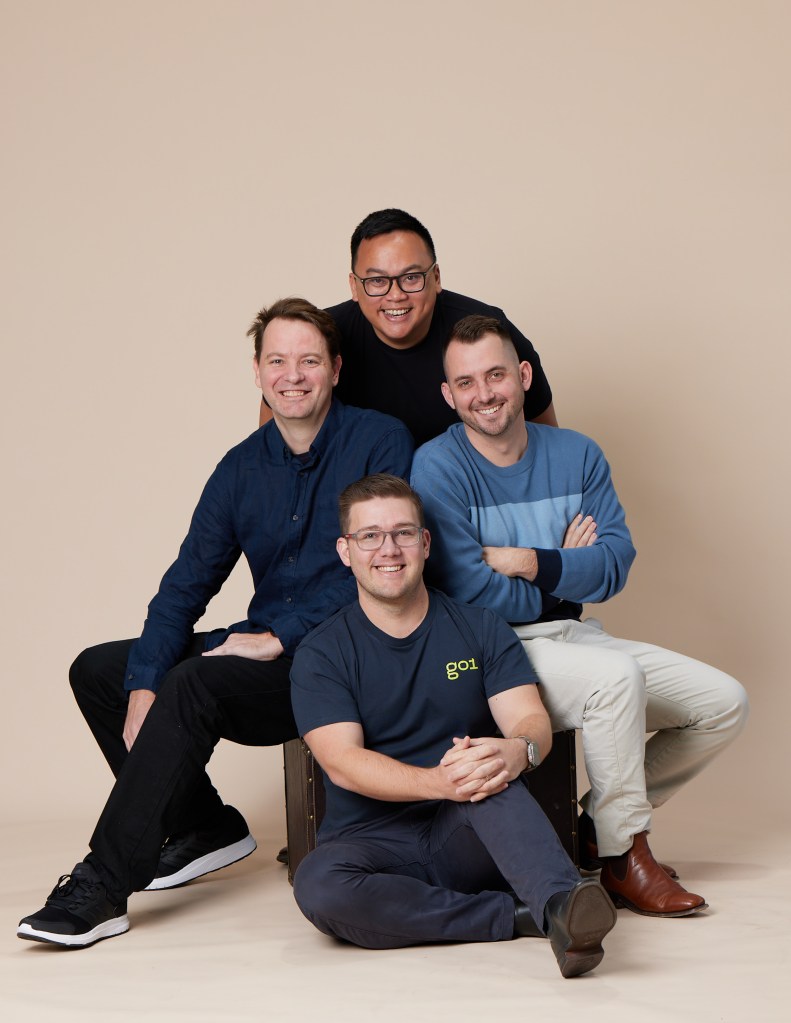 Andrew Barnes and Vu Tran were in high school and needed a job. They could have stacked shelves at Coles for $15 an hour. Instead, they started a software business and "made a dollar an hour".
Watching on in the year below them at Brisbane's Cannon Hill Anglican College was Chris Eigeland who sensed the two older kids had their acts together, so he tried to start conversations with them to get in on the act – "to ride on their coattails", he says. He seemed smart, so they recruited him.
Around the time Tran and Barnes finished school, in 2006, the business won work building websites for ANZ and News Corp. "I don't think they ever realized that they were working with high school and university students," says Barnes.
They continued the business as they each went off to higher education, but Eigeland points to the different directions they all went after graduation as the crucial diversification that enabled them to circle back and create the ed-tech juggernaut that is Go1, in 2015. In the eight years since, Go1 has grown to be valued at $3 billion, delivering training materials for businesses to upskill their workers. Based in the Logan area of southern Brisbane – a disadvantaged district not known for spitting out unicorns – they continued their internationalisation in May with the takeover of German book summarisation service Blinkist in an amicable deal mooted to be worth $100 million.
But coming out of university, none of this was on their minds. Eigeland studied law, specialising in constitutional human rights, and ended up living in Haiti after the earthquake in 2011, founding a non-profit, School Bag, focused on delivery educational hardware that continues to this day in Haiti and Vietnam. Vu trained as a medical doctor and became a general practitioner. He continues to see patients every Thursday afternoon and evening. Barnes did economics, then a masters in educational technology at Oxford as a Rhodes scholar.
Meanwhile, Barnes had met Go1's fourth co-founder, Chris Hood, at a tech conference. Hood had a more hardcore tech background and started collaborating with their software business, which over the course of the next few years grew to employ 50 people.
"It's like a bad joke," jokes Vu. "An engineer, a doctor, a lawyer and an economist start a company …"
The experiences gave them a common feel for how difficult it was to access training materials and all the different platforms you had to traverse to get them. They started talking about creating a platform to unify educational content for businesses to upskill their staff. None of them claim to have come up with the idea, just that it seemed to grow from their conversations.
"But I specifically remember Andrew saying, 'Hey, look, we should go for this,'" recalls Eigeland. "Whereas we were all just thinking about it."
Barnes heard that applications for Y Combinator – the accelerator that gave birth to Stripe, Airbnb, and Dropbox – were closing. "I think it was 2am I emailed myself saying, 'We really should do this,' says Barnes.
"When I woke up, I read my emails and normally my late-night ideas are rubbish, but that day I thought, actually I'll call the Chrises and Vu and see if we want to do this."

Andrew Barnes
Barnes soon realised he'd misunderstood the time zones and the deadline was just a few hours away.
Vu was annoyed that his bacon went cold as he filled in the application. But they got it in, maybe a minute late, and were accepted into the program. It involved three months living on site at Mountain View, California, doing business building and workshops. Y Combinator took 7% equity for US$120,000 seed money.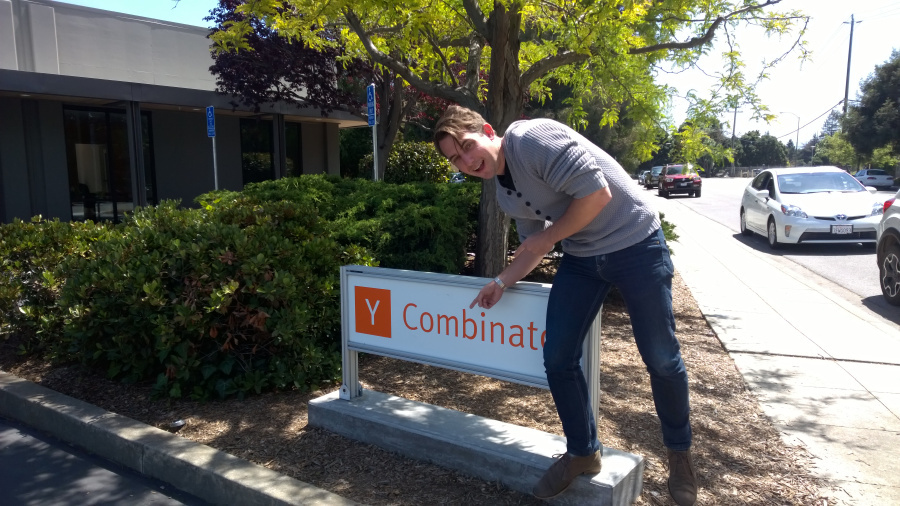 They were told that on day one of the program they'd be given the secret recipe for start-up success. "And then you turn up on day one, and the advice is, 'Build something that people want,' recalls Barnes. "It's all just very basic 101 information. And it dawned on us that actually building a business is not rocket science. It's just doing the basics and doing it really well." The simplicity was a double-edged sword. "It's comforting. You suddenly realize that there is no secret sauce. Everyone's on a level playing field. And then you realise: We're on a level playing field."
They returned home in late 2015 to the slog of starting a business.
"We'd go talk to companies: 'Would you like to buy our offering of content?' How many courses do you have?' 'Eight.' They were not particularly excited to talk to us. Then Barnes and Vu would sell features they didn't have and it would fall to Chris Hood -in charge of the software – to deliver. "So, you'd scramble to build it," recalls Hood. "It's how we learnt what people wanted."
Surviving on personal credit cards, every bit of growth was thrilling. "It was exciting to see 100 users on there," says Hood. "Then it would be 1000 and then 10,000." The company has maintained astonishing growth rates, doubling year on year since founding.
About a year in, Barnes set the target of "a billion learners" and a mission statement of unlocking positive potential in people through a love of learning. "My parents are Vietnamese refugees," says Vu. "My dad is probably one of the smartest people I'll ever meet, and the difference between he and I was that he went to school to grade three and I had the opportunity to do anything and everything."
So out of four friends, why is Barnes the boss? (although he is co-CEO with Eigeland.)
"From day dot he's been the leader," says Vu. "A lot of what we've done is off the back of his early drive. He's the one that drove us to do the Y Combinator application. His ambition has been the rate-determining factor for how big this thing could be. The second part is that we've always been friends first, founders second.
"We've had big disagreements on things. We all give our counsel on what's right and wrong. Andrew has the hardest bloody job because the decisions he makes determine whether or not 100s of people have jobs or not. I see my job as a cofounder is to give him as much advice as possible, but if he says 'black' and I say 'white', and after giving my counsel he still says 'black', I'm going to go out and tell the world it's black."

Vu Tran
Go1 raised $30 million in 2019, $61 million in 2020, then $272 million in 2021 as online learning surged during the Covid pandemic. It was only that they started to pay themselves any decent sort of money. Vu says he didn't pay off the last of his credit card debts till early 2020. "I can tell you what every banking app looks like … These are cards I'd had for six years. Paying 22.5% for a long time is not fun."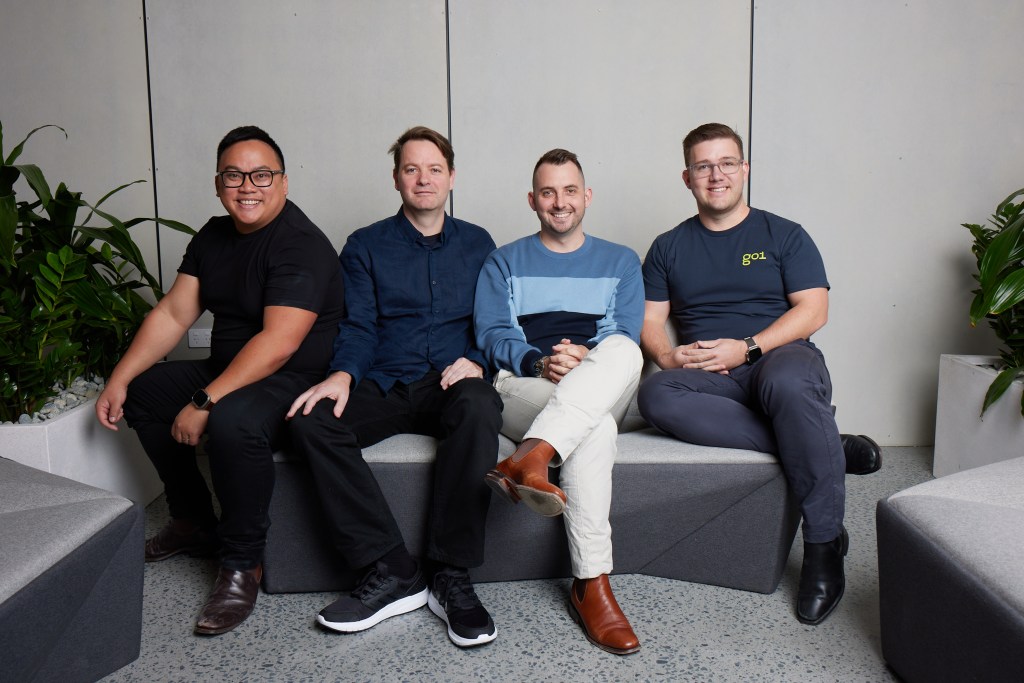 Go1 was valued at $3 billion earlier this year when they bought Blinkist.
Asked how it felt to own a company worth so much, Vu recalls a photograph of them celebrating with a bottle of cider and "maybe a Tooheys New". "We're not good at celebrating … I'm almost certain that when we got the billion-dollar valuation, Andrew or Chris pointed out that 'the goal is a billion learners, guys, not a billion dollars'."
Vu says the relationship between the four founders has changed as they've gone further into the journey. "I think we've got closer," he says. "Except when we play poker and Chris Hood takes our money. As we've got bigger and got more structure, we've been able to build stronger relationships … We've spent more time together socially in the last two years than in the six years before that because every spare minute was spent building."
Hood gets it that for outsiders it can be hard to appreciate their problems. "'Woe is me!' You've got a billion-dollar business and you've got a problem with your team and you're talking to someone with three employees finding it difficult to scale."
"Very few people understand what we've been through with the exception of ourselves," says Vu.