More than 1000 athletes across 24 sports are connecting with fans for a purpose.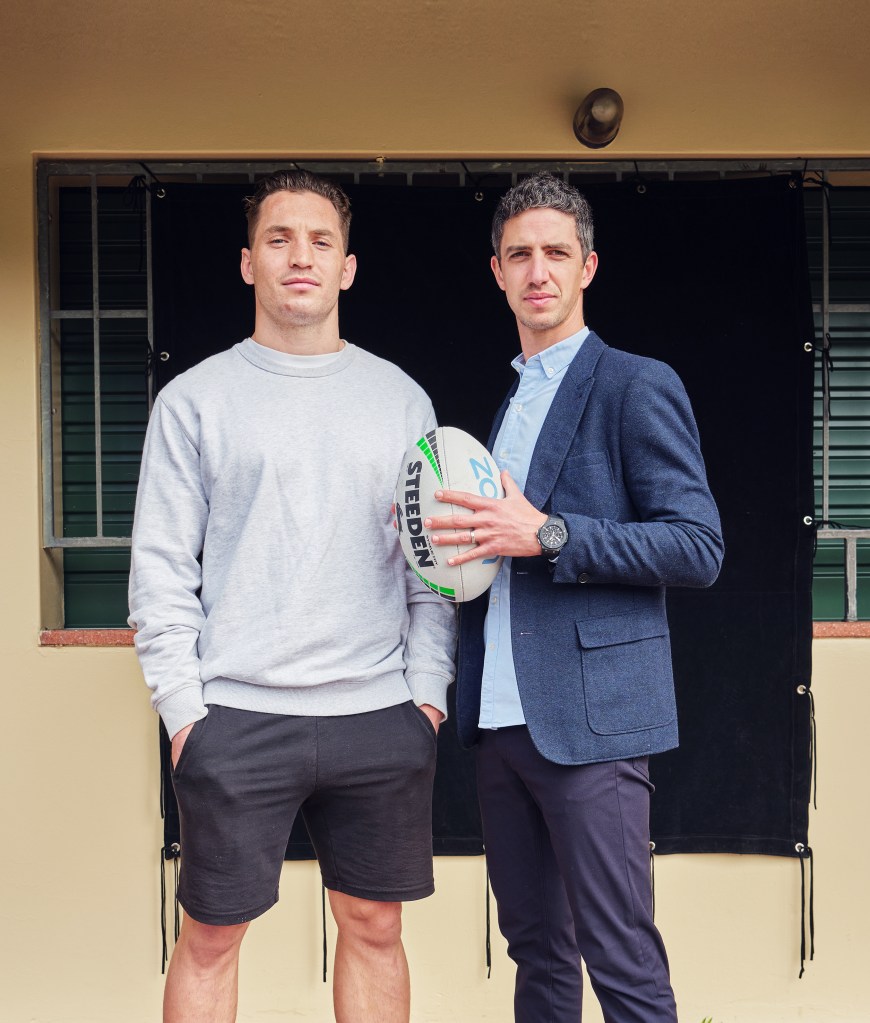 Swysh founder Michael Roth was in San Francisco in 2019 and needed a wedding present for a close friend in Ireland. He wanted something special. He knew the friend was a fan of the 1970s sitcom Happy Days, and as it happened, Roth had a connection to the show's star, Henry Winkler – The Fonz.
Roth persuaded Winkler to do a 30-second video in which the actor said he'd have a Guinness in honour of the couple and proceeded to chug an imaginary pint.
Roth knew his friend Alan would love it, but he didn't predict that Alan would share it on his company's WhatsApp, his Facebook, his Instagram, his Twitter; that others would share it too, and that a lightbulb would flicker in his own head.
As the "likes" mounted and the comments sections filled – "How did you do it?" "Could you do one for me?" – the bulb glowed brighter.
Swysh is born
"That virality is marketing gold because it's free and it allows you to scale a product quickly," says Roth. "It allows your customers to do a lot of the work for you in spreading the word."
As he contemplated ways to turn this into the business that would become Swysh, you can imagine his disappointment when he saw that there was already a large celebrity messaging business, Cameo, based in the US. But his mind went to sport. He figured that in Australia the biggest bank of stars with the greatest emotional sway was to be found there.
"Then I quickly realised that A) it hadn't been done like I was going to do it, and B) we would do it better."
And Roth knew sport.
He had once led the Canterbury Bulldogs out onto the Olympic stadium. It was round one, 2010. The Bulldogs were a man down at half time when the call went out for the then university student intern: "Mike, we need you!" So, he climbed into the still-wet mascot's suit and out he went, arms raised in premature triumph. He did a lap of honour, mingled with fans, and watched the game from the best seat in the house.
Images by: Mick Bruzzese
Graduating in commerce and law, he went to a sports management agency, and found himself managing some up-and-coming soccer players, including Lucas Neill, Aaron Mooy and Jamie Maclaren. But he soon realised that being an agent was not for him. "I lacked that thing an agent needs to do everything for their client … I wasn't going to cross a certain line."
He practiced law for a while, learnt some skills but knew it wasn't for him either. "And one night around 2014 I was at home on Facebook, doing nothing, and I saw a post from Nick Molnar who was in my broader network … saying he was looking for someone to help him with a startup called Afterpay. I googled it. Couldn't find anything."
Molnar and Roth had both gone to Moriah College in Sydney's east, but were in different years. "I reached out to him: 'Hey, I don't know what you're doing but would love to hear more.'"
They met for breakfast at Bondi Beach and, four days later, Roth started at Afterpay. "We had a small office in Surry Hills. It was a little engine room of five guys around a table just hustling as hard as we could. Maybe 10 retailers were using the platform. That was just the start of the most incredible four years I'll ever experience, in a professional sense."
"That virality is marketing gold because it's free and it allows you to scale a product quickly. It allows your customers to do a lot of the work for you in spreading the word."

– Michael Roth
It was while in San Francisco managing the international expansion of the growing fintech giant, that Roth had to find that wedding present and also found that high-watt lightbulb.
He put together a business plan and spoke to his bosses, Molnar and Afterpay co-founder Anthony Eisen. "If you've got an itch," he'll always remember Eisen responding, "you've got to scratch it, because otherwise you'll always wonder, 'What if?'."
Roth spoke to some sportspeople he knew, including Maclaren who was on his way to being the A-League's top goal scorer for the second time. A key insight was that if he added a charity side to the business it would make it more palatable to athlete and fan. Roth decided to give a 20% donation from gross, not net. If a fan spent $100, $20 would go to charity.
Swysh launched at the end of 2019 with 10 soccer players on the books, but Roth knew that if the business was to work, he had to crack Australian football and rugby league. Despite the hustling, the doors weren't opening. It was early 2020 and he was walking through Sydney's Centennial Park when he noticed a man-mountain doing sprints. As a mad Bulldogs fan, Roth recognised the mountain instantly – retired league legend, Willie Mason. All 196cm and 120kg of him.
He plucked up the courage to ask his schoolboy idol for two minutes of his time. Mason agreed to meet for coffee and became the first league player to sign and made introductions to snare a few more.
Then Covid hit. As Australia locked down, athletes stopped returning emails, customers stopped buying. "I was about to shut the business," recalls Roth. "Everyone was just in survival mode like the world was ending. Not only did I think Swysh was not going to work, but who knew what life was going to be." He had a newborn son. It was all too much.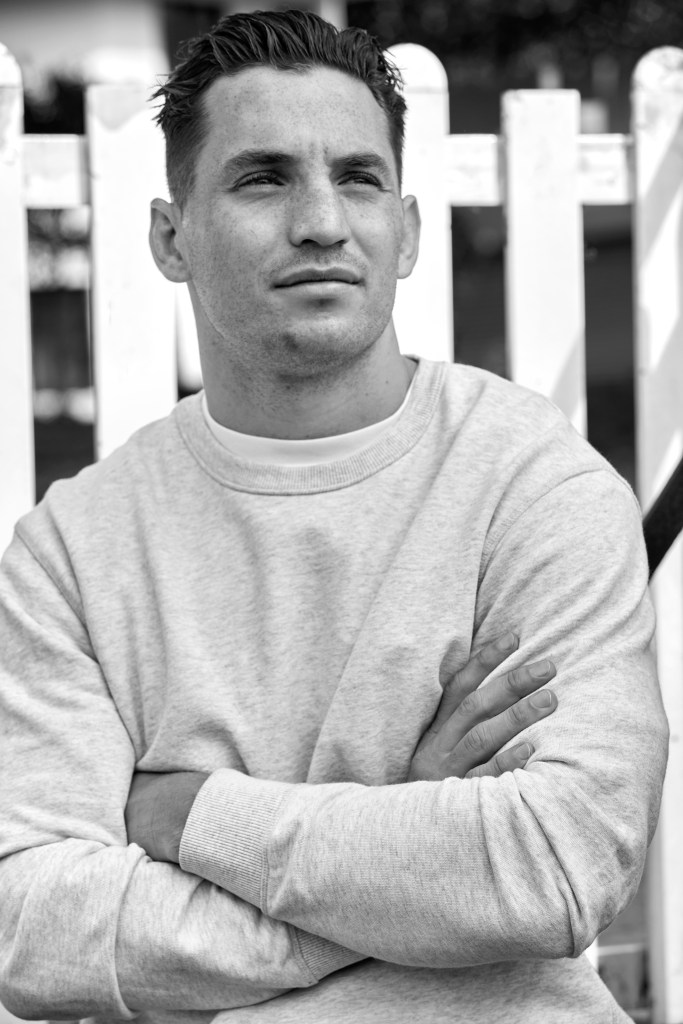 A week later, however, with boredom biting, everything changed. The Swysh roster grew from 15 to 50 in a month. South Sydney captain Cameron Murray was one of them. Murray recalls Roth messaging him a few times on LinkedIn. "I brushed him off. I wasn't too sure about the athlete-charging-fans-money dynamic."
Murray didn't want to appear money hungry. "It's not hard for an athlete to do something nice for a fan. I didn't want to give anyone a story … But Mike being Mike – the hustler that he is – it was his third or fourth message he mentioned that you can choose how much of the proceeds go to charity, which I thought was a great idea … You were ticking a few boxes there. You're connecting to fans, you're raising money for charity, and there's a bit of incentive for you as well." Murray says he was already getting two to four Instagram messages a day from fans asking for a personal shoutout. He didn't have time to do them all. It was a good way to ration them.
"After the fourth message I messaged him back, and said I was keen." Murray charged $30 a message and got 20 requests in his first 48 hours. He's now $220 and the most-demanded athlete on the platform, doing about one a day.
The AFL was harder to crack. Swans Tom Papley and Will Haywood came on board early, but Roth had to break into Melbourne and the southern states. When Collingwood's Jack Crisp and Isaac Quaynor jumped on, the bandwagon started to roll.
There's now more than 1000 athletes across 24 sports, mostly in Australia and New Zealand. The company still only has five internal staff – whose main role is "hustling" – plus about 20 tech consultants. Swysh has raised $3m in capital on a reported valuation of $15 million, and says it has donated $600,000 to charity.
Roth says there are no plans to expand out of sport in search of new stars, but he wants to move further into overseas talent. He points to Finnish formula one driver Valtteri Bottas ($500) as an early breakthrough there.
And the guys from Afterpay? "They're still close and sitting around the cap table."