A McLaren turning heads is nothing new on the streets of Melbourne but a McLaren being hoisted 57 floors into a skyscraper – well that's going to get some attention.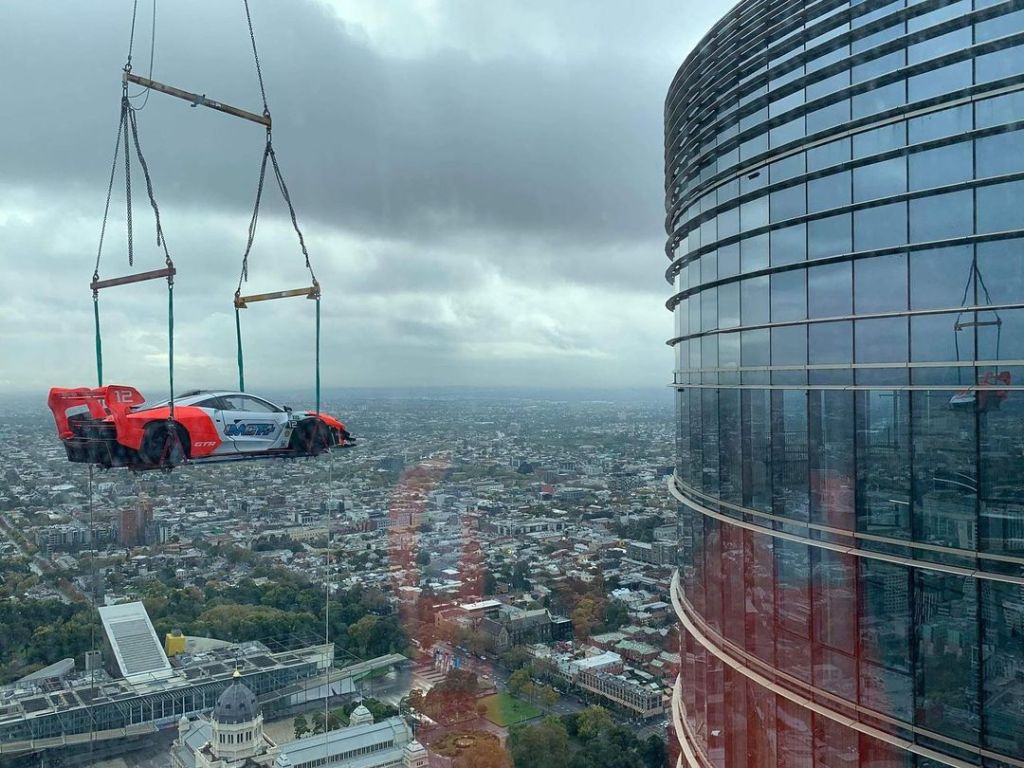 Millionaire property investor Adrian Portelli, commonly known as 'Mr Lambo', was the man behind the brazen request which saw his $3 million McLaren Senna GTR craned into his $39 million penthouse
The 34-year-old described his luxury apartment as somewhat of a "blank space" that will likely just be used for weekend getaways.
He took to Instagram later in the day thanking the crew for the successful mission. You can watch the video in the post below.
As for those criticising Portelli for "wasting" the car?
"It's a car that we can't register, and it's just collecting dust, so I might as well have it somewhere where it's safe," he previously told 7NEWS.