Jane Lu is the founder of online multimillion-dollar fashion retailer, Showpo. Here Lu shares her personal style tips.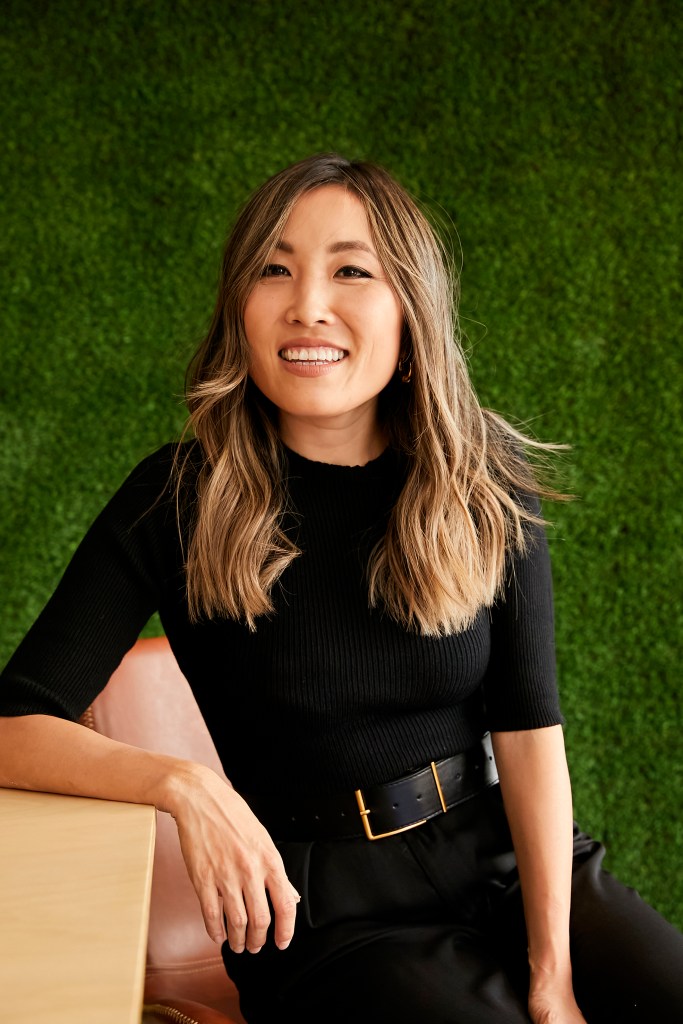 What is your favourite fashion item?
I can't get enough of plisse sets. They're so comfortable and
easy to wear but also look super chic. I like to dress them down with sneakers for my day to day, or dress them up with heels and layered with gold jewellery for
a night out. And my favourite accessory right now is my Bottega Cassette bag.
Who is your style icon/who do you draw your style inspiration from?
Aimee Song, Camila Coelho, Chiara Ferragni and Leonie Hanne are some faves that come to mind. They love a statement moment or trendy outfit but they always make
it look so fun and effortless.
Where do you pull inspiration from when dressing for an event?
Whilst I do love runway shows and seeing what celebs are wearing, I would say I get 95% of my inspiration from Instagram. Generally speaking, if I see something I like and start wearing it, and I get positive feedback from social, I start experimenting more with that style. At the moment I am loving colour blocking and being super bright.
You have a large team that discovers new trends.
Can you explain what that process is like?
We take a lot of inspiration from pop culture. For instance, right now we're jumping on pink in a big way with the Barbiecore trend. When Bridgerton came out we gravitated towards corsetry and puff-sleeve dresses. We're all really active on social media and are constantly referencing
a solid network of style icons and muses. We welcome input from everyone in the business – we have a Slack (internal comms tool) channel where everyone is encouraged to contribute, and a weekly Friday afternoon "Trends & Wine" session.
What's the last thing you bought and why?
I'm in love with Showpo's range of lightweight, holiday-ready pieces in whites or florals. I just bought a few dresses and sets from our Amalie by Showpo range for a family holiday in Singapore and Bali. I'm pregnant at the moment and appreciated how easy they were to wear without me having to compromise on cut or quality. Plus the prints are gorgeous and the range
is made from lower-impact, plant-based fabrics.
What's one item you'd never sell and why?
It would have to be my wedding dress! It's actually a Showpo dress and I was able to work with our designer to design something that I love with all the exact features that I wanted in a wedding dress. We sold the dress for $299 / US$239 and the first drop sold out very quickly. I'm so excited
that something so special to me is able to be a part of other brides' special day.
If you had all the money in the world, what's one item you would buy?
I am fortunate enough that if I love something, we can design it, so this is really hard for me to answer. I am a lover of a good bag, so definitely wouldn't say no to the Hermès that Kylie Jenner got on her recent birthday.
What's one item you want
to buy that you can't get your hands on right now?
Some New Balance sneakers – in the style I want, in the size I want.
How would you describe your style?
I think I'm a bit of a chameleon when it comes to style. I think that could be because for so long, the past 12 years, I've had such amazing access to a myriad of clothes. Currently, I think my main vibe is relaxed chic, but I do love to get dressed up when the right occasion calls. My go-to look is wearing co-ords. I think it looks effortless and very put-together at the same time. I also do love a high split and a nice pair of heels, even when I'm carrying around my bump.
What's your one piece of style advice for others?
Don't get caught up in a trend and let the clothes wear you, rather than you wear the clothes. This may be clichéd, but I really believe it's all about confidence. The best thing about fashion for me is how you feel in it, how the right outfit can set you up to be your best self for whatever the day brings.