The latest film in the Marvel Cinematic Universe broke a franchise record for the worst ever domestic opening weekend, missing initial predictions by tens of millions and possibly signaling the beginning of the end for the superhero genre that has long been synonymous with high-flying box office success.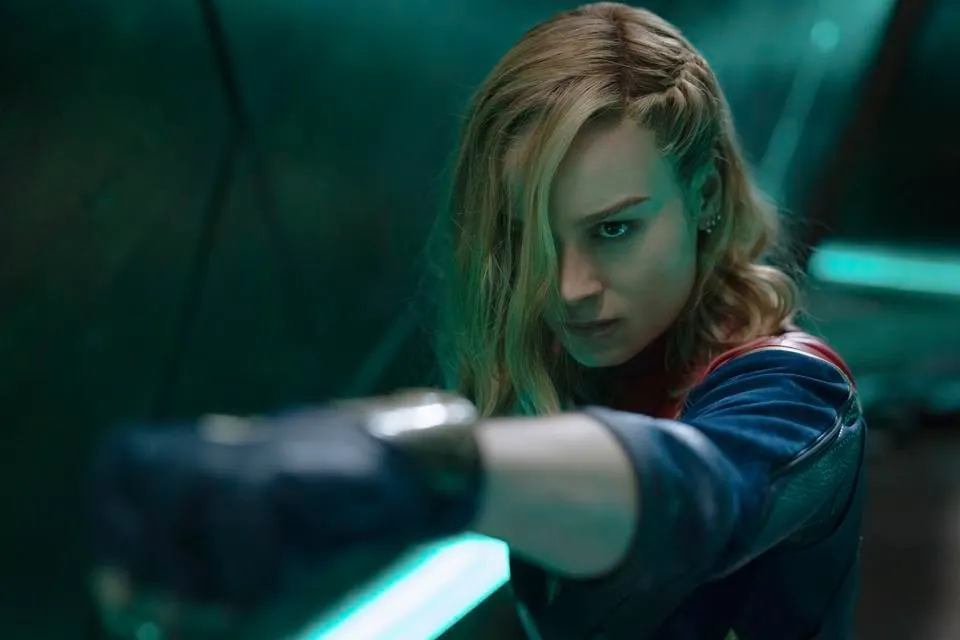 Key facts
The Marvels, a sequel to Brie Larson's Captain Marvel, grossed $47 million in its opening weekend to become the lowest-earning film in franchise history, according to Box Office Mojo, coming in well behind Universal Pictures' The Incredible Hulk's $55.4 million opening in 2008 (equivalent to about $71.8 million today) and Ant-Man's $57.2 million opening in July of 2015.
The movie didn't even make a third of what Captain Marvel made in its opening weekend in 2019 ($153.4 million) and significantly missed its initial projections of $75 million and $80 million domestically, according to CNBC.
The fall off from the first Captain Marvel film to its sequel is the steepest Disney's Marvel franchise has ever seen—Guardians of the Galaxy Vol. 3 made $118.4 million in its opening weekend compared to its predecessor's $146.5 million in the second-biggest drop off.
Experts have said audiences are becoming disenfranchised with the big-budget films in an industry-wide phenomenon dubbed "superhero fatigue" that has seen recent releases like Eternals (2021), The Flash and Shazam: Fury Of The Gods fall short of expectations.
The Marvels also ranks among a number of recent box office disappointments for Disney that include Indiana Jones & The Dial Of Destiny (which made $60.4 million in its domestic opening weekend), Haunted Mansion ($24 million opening) and Pixar film Elemental ($29.6 million opening).
Box office flops contributed to an overall tough year for Disney that has included actors and writers strikes bringing Hollywood production to a halt, a still-unprofitable streaming service in Disney+ and declining attendance at its flagship Disney World park in Florida.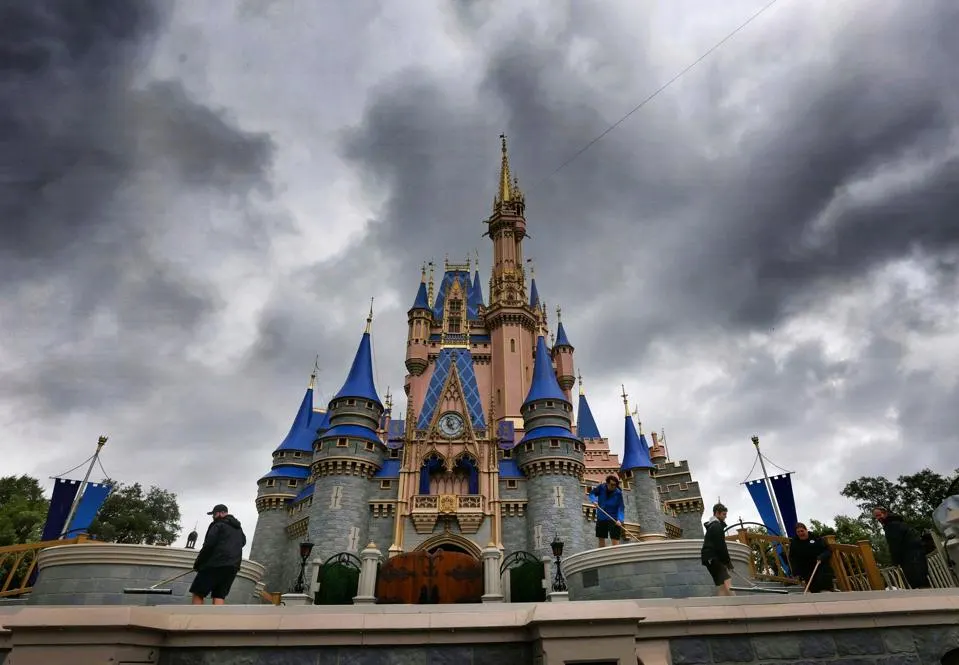 What to watch for
Despite dozens of postponed premiere dates due to the actors and writers strikes, there are still plenty of superhero releases, other than 'The Marvels', on the horizon.
Aquaman and the Lost Kingdom is slated to be released December 22, followed by Deadpool 3 in July of 2024, Joker: Folie à Deux next October and Venom 3 in November 2024.
Surprising fact
Since hitting its all-time high share price in March 2021, Disney is the S&P 500's 16th-worst performing stock, falling 56%, according to FactSet data.
Legacy entertainment rivals Warner Bros. Discovery and Paramount are the index's two biggest losers during that stretch, sliding more than 80% apiece.
Tangent
Disney has also been tied up in a costly legal battle with Florida's governor and Republican presidential candidate Ron DeSantis.
DeSantis targeted Disney World's special district status—the park existed in a self-sustaining district with the authority of a government body—after the company criticized the governor's controversial "Don't Say Gay" bill.
Disney sued in response and claimed DeSantis was carrying out a retribution campaign meant to damage the entertainment giant for its criticism.
In the time since, Disney has pulled its plans for a $1 billion office development in Orlando and closed its Star Wars-themed Galactic Starcruiser hotel.
Big number
$17 billion. That's how much Disney is set to invest in Florida over the next 10 years, CNBC reported, including a renovation of Epcot, a Moana-themed park and the possibility of a revamped Dino Land at Animal Kingdom.
This article was first published on forbes.com and all figures are in USD.