Luxury shoemaker Jimmy Choo made his name in London, as the late Princess Diana's shoe designer of choice. He headed to The Langham's Gold Coast resort for a high tea event. While the synergies might be obvious, Forbes Australia digs a little deeper to find out what's in store for both brands as they look to the future.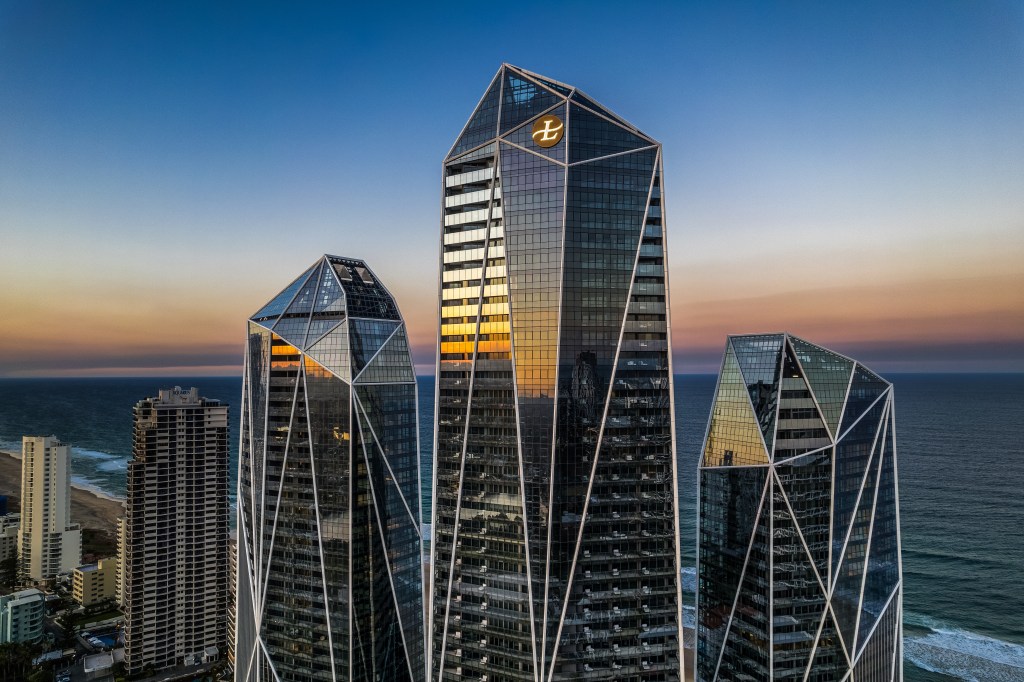 Jimmy Choo strides into The Langham's Diamond Ballroom to the tune of Push Up, by the Freestylers. You know the one. Push up, your body, your body next to mine.
At first, it seemed a surprising choice for the shoe designer, who turned 75 in November this year. Though, after two hours with his tongue-in-cheek sense of humour, it makes sense. He also sports Ray-Ban aviators indoors, so, anything goes.
Choo, a Malaysian-born, London-based, cobbler opened his first made-to-order shoe boutique in London's East End for private clients back in 1986. By 1988, he'd been asked to create shoes for London Fashion Week, where Vogue UK took an interest. An eight-page magazine spread later, he was on the fashion industry's radar.
But Choo really hit the mainstream after working with a very famous client: the late Princess Diana, whom he met in 1990 and went on to become her shoe designer of choice.
"She was very kind," he told the audience at The Langham's Masterclass event in October. "She would always offer me tea, coffee and biscuits."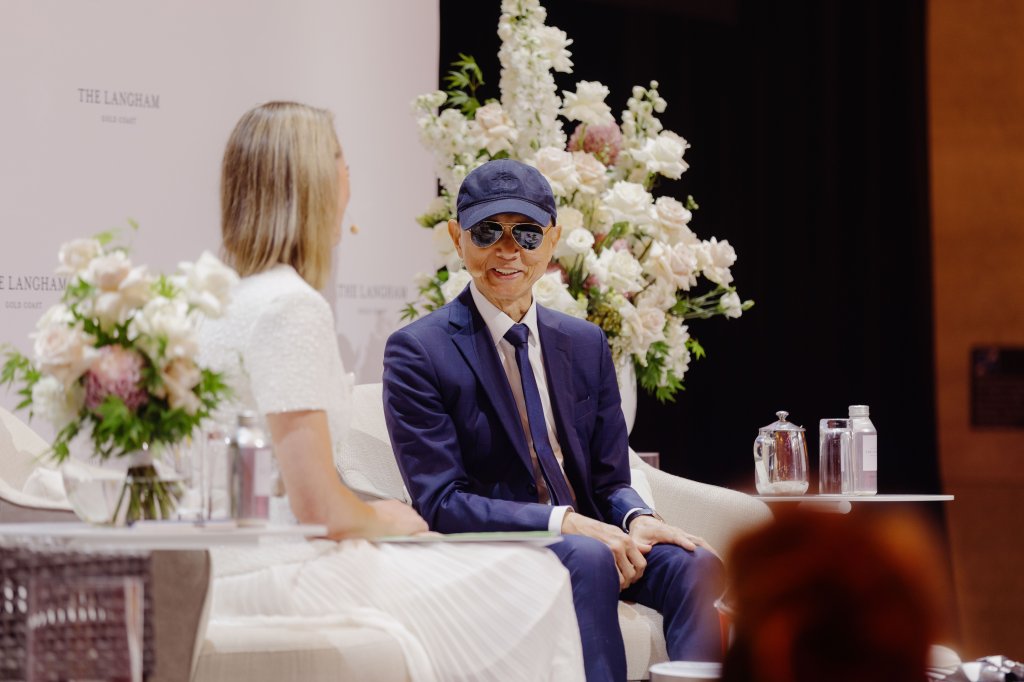 The last shoe Choo designed for the People's Princess was what he calls the flat pump. The real pair are actually perched on the table in front of him. A white pointed flat shoe with a small divot in the centre. Choo has never brought himself to sell them – they have sentimental value.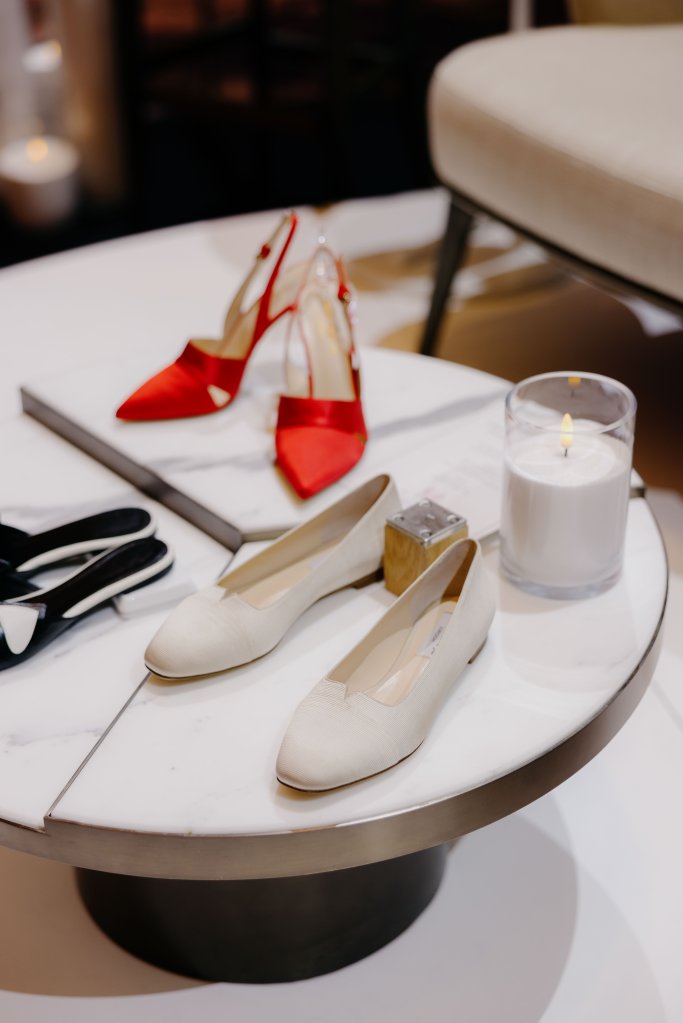 Almost three decades after his first store opening, much has changed for Choo and his eponymous brand. The story goes like this: In 1996, Choo launched Jimmy Choo Ltd with British Vogue accessories editor Tamara Mellon. By 2001, Choo had sold his 50% stake in the company to a private equity firm or 10 million pounds. After expanding into bags and perfume, and featuring everywhere from Sex And The City to Michelle Obama, Jimmy Choo Ltd becomes the first luxury footwear brand to go public. About 25% of the company is sold in a London IPO at about US$2.24, giving it a market cap of US$870 million.
The company makes its last major move in July 2017, when Jimmy Choo Ltd is purchased by Michael Kors for US$1.2 billion. That year, Choo joined The Atelier, a Malaysian bridal store, as design and creative director. Today, that's his main focus. But the high tea event in The Langham is just one leg of Choo's Australian tour, as he prepares to launch The Atelier in multiple locations across the nation.
And why The Langham?
Well, Choo's friend and customer, Princess Diana, also regularly frequented The Langham's London residence in the 90s.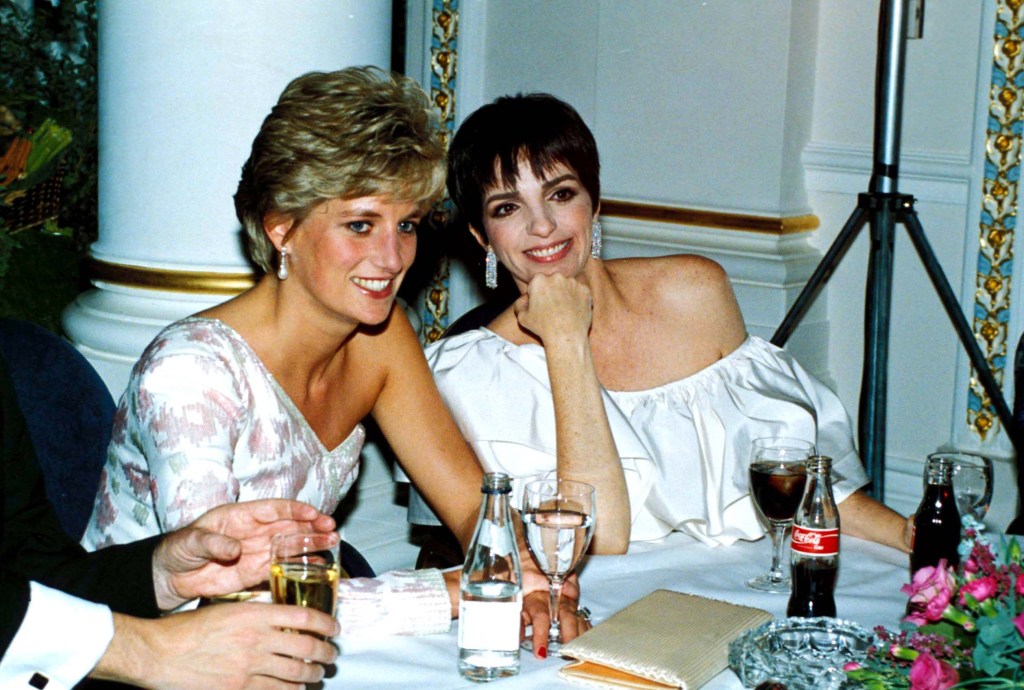 But it's also one prestige brand to another.
"That was a great collaboration for us," Bob van den Oord, Langham Hospitality Group CEO, tells Forbes Australia. "There were really good synergies – Jimmy Choo stands for luxury and great detail and craftsmanship, and that's what The Langham stands for too."
The Langham is – and always has been – famous for its high teas, which bring together women (and men) dressed in their best Zimmermann and Camilla outfits for an afternoon of scones with jam and cream, specialty desserts and tasty teas. After all, the hotel's roots are steeped in London's high society. In fact at the 1865 grand opening of The Langham's (and Europe's first) Grand Hotel, the Prince of Wales was in attendance.
Today, high society looks like Cyndi Lauper, Rod Stewart and Harry Styles – all previous guests at The Langham's newest residence, its Gold Coast resort. Opened in June 2022, the entire development is three giant towers, with the 339-room hotel at the centre. The Jewel Residences sit either side, home to one, two, three and four-bedroom apartments.
It's very important for us to differentiate from our competitors. Not just from a product point of view, but also from a service point of view. People are looking for a more authentic and bespoke experience."

– Bob van den Oord, CEO, Langham Hospitality Group
Pulling up to the hotel, the first thing you notice is the pool (one of two), which boasts a swim-up bar and a view of the Pacific Ocean. Though, the pool also features a sandy, lagoon-style entrance, so you can enjoy the ocean experience from the comfort of the shore.
Inside the hotel, its signature scent washes over you like a rose-coloured, jasmine-filled, ginger-flowered wave. Then there's the pink. So. Much. Pink. And the famous telephone booth, where you'll likely find an Instagram influencer posed out the front of. But that's the way it goes when you're the newest luxury, 5-star accommodation on the beachfront block.
"We are so pleased with our hotel at the Gold Coast and the way it's come together," van den Oord says. "It's all about location, location, location." This is the primary factor that The Langham and its three other brands – Eaton, Cordis Hotels and Resorts and Ying'NFlo – take into consideration when determining where to plonk their next hotel.
So far, The Langham Hospitality Group operates 32 hotels across four continents. And there are another 12 in the pipeline, van den Oord says, like a new Langham in Riyadh in Saudi Arabia, and another one in Venice in Murano Island.
And while each new operation will be tailored to its surroundings, there are a few things that remain, regardless of where you go, like The Langham's aforementioned afternoon tea.
It started in London
"It all started for us in London," van den Oord says. "So, that quintessential English experience of an afternoon tea, you will see in all of our hotels around the world."
But The Langham's corporate office is based in Hong Kong, and so you will also see Asian influence in The Langham – like its Chuan Spa, which is based on traditional Chinese medicine, or its Chinese restaurants, like the three-Michelin-starred T'ang Court, both in the Gold Coast location.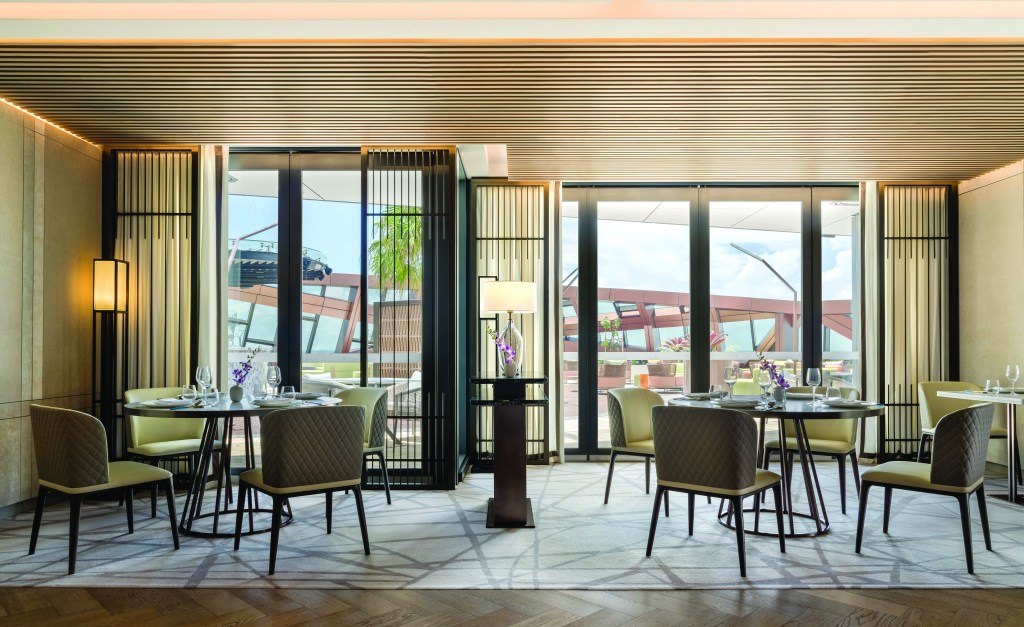 "It's very important for us to differentiate from our competitors," van den Oord says, adding that as competition in the luxury hotel space grows, so too do guest expectations.
"Not just from a product point of view," he adds, "But also from a service point of view. People are looking for a more authentic and bespoke experience."
Chuan Spa is one point of differentiation – its massage experiences aren't your typical remedial style; the hotel works with Chinese doctors who advise the group on new treatments. And there's a Chuan Spa Academy in Hong Kong where The Langham's therapists train. The Harmony massage, for example, focuses on flowing relaxation movements with therapeutic acupressure techniques to calm hotel guests. "It's a very powerful brand," van den Oord says.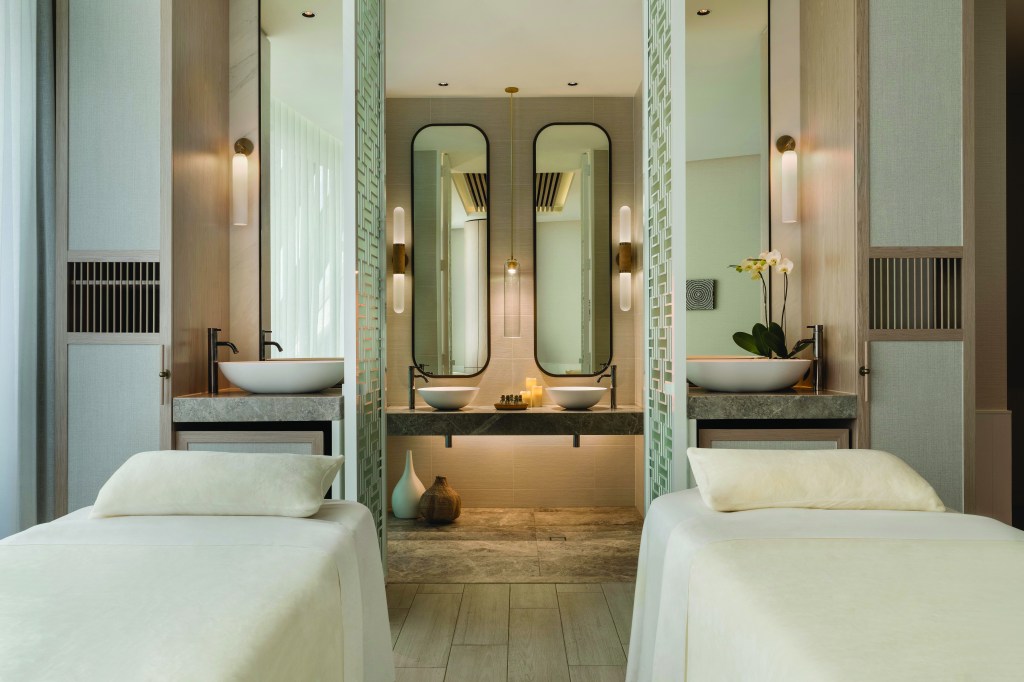 The idea of wellness also floats around the hotel – from the pillow menu in the room, to the healthy food options available on the in-room dining menu created in conjunction with a dietician, to the hotel's Sleep Matters program, which includes everything from a music playlist to soothe the mind or sleep tips available on the company's website, and of course its fitness centre, which includes yoga and meditation classes.
"It's particularly coming out of the pandemic," van den Oord says. "I think people are looking for a healthier lifestyle."
But it also extends to the innovative ways the hotel is looking to use technology. While the hotel group already uses artificial intelligence (AI) for revenue management (an algorithm reads the market and determines the most appropriate rates for the hotel), Van den Oord tells Forbes about a new AI tech used to control the hotel's air conditioning for a better guest experience.
"We have systems in place that can read the environment in the room and historical data to make sure rooms and public areas are at the most comfortable temperature," he says.
But what excites van den Oord the most about the future of The Langham Hotels is how it plans to cling to its past. The group is planning to launch a Langham Gallery in all its hotels around the world, not only to showcase the brand's rich history but also to celebrate the architects behind the hotels and the buildings they occupy.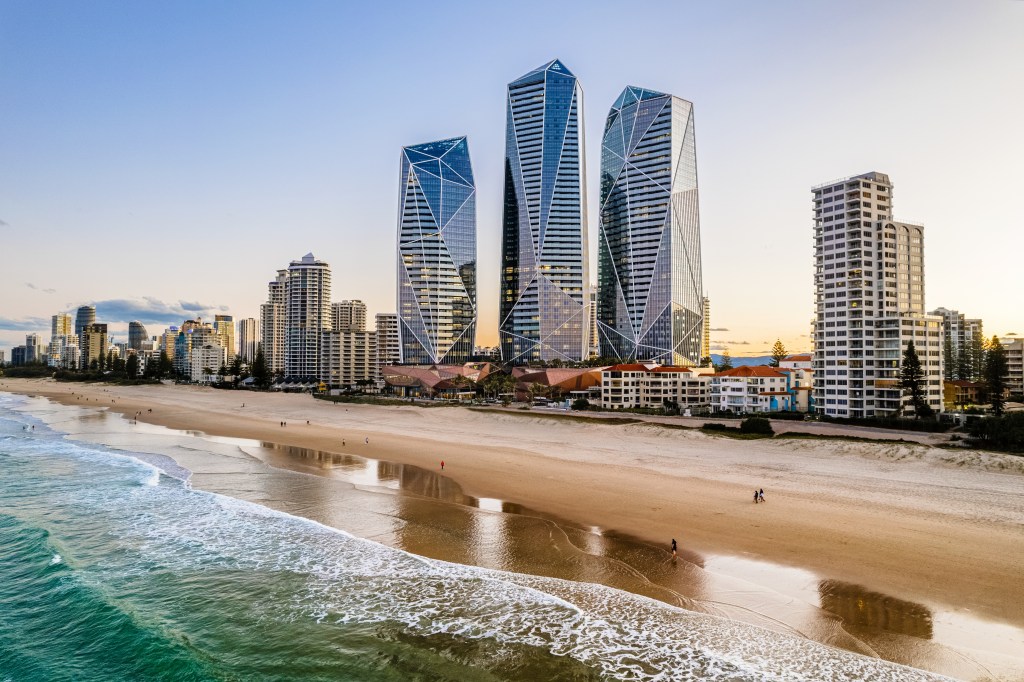 "Every hotel has a history," van den Oord says. "The Langham in Boston is housed in the former Federal Reserve Bank, and we want to speak to that."
More than that, van den Oord is excited about creating an authentic culture – and potentially opening a few more spots Down Under.
"We are looking at Perth, we are looking at Adelaide and we are looking at Queenstown in New Zealand," he says. "I think there is room for growth and particularly to introduce variations of our brand."
Look back on the week that was with hand-picked articles from Australia and around the world. Sign up to the Forbes Australia newsletter here or become a member here.
More from Forbes Australia