A rare Ferrari 330 LM / 250 GTO from 1962 has sold for US$47 million plus fees (AU$78m) at auction in New York, falling short of its estimate of $60 million but setting a new record for a Ferrari sold at auction.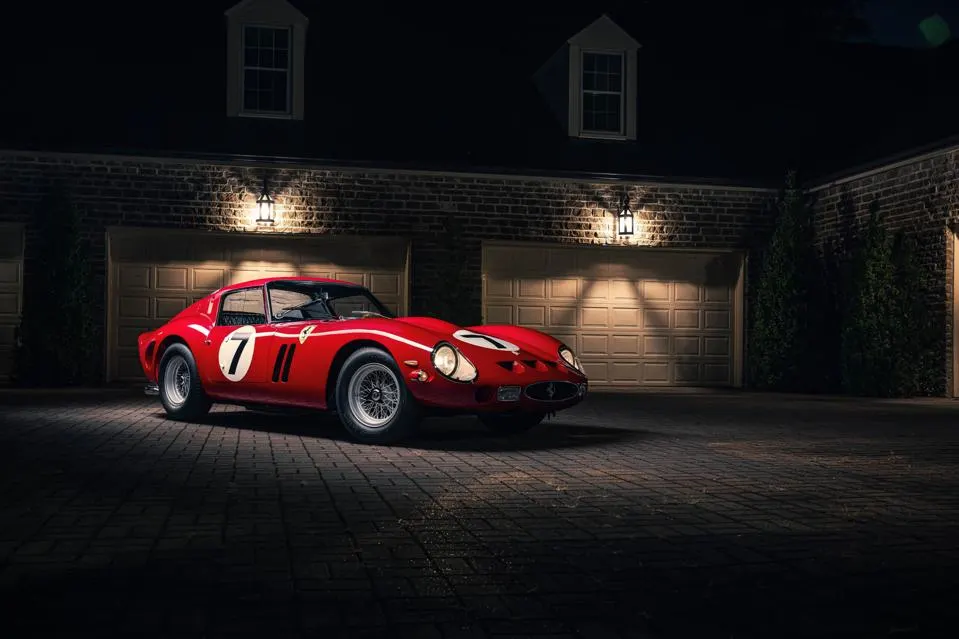 The Monday sale, which came in at $51.7 million including fees, did not break the all-time record for a car sold at auction—a title still held by the 2022 sale of a Mercedes 300 SLR Uhlenhaut Coupe for $143 million—but is notable nonetheless. The record for the most expensive Ferrari also still stands, at a reported $78 million for a 250 GTO sold privately in 2018.
Described by auction house RM Sotheby's as "The One," the Ferrari sold today is the only GTO Tipo to be raced by the Italian carmaker's own Scuderia Ferrari race team. All other examples of 250 GTO were sold to and raced by privateers and teams not run by Ferrari itself.
The car is also special because, while not being born a 250 GTO, it began life as a 330 LM that was later converted to the coveted 250 GTO specification. Sotheby's explains, "Chassis number 3765 is the only Works GTO example that was originally equipped with a 4-liter engine. This engine was built with the Colombo-style architecture but with an increased displacement of nearly four liters, and in this particular version it was converted to dry sump lubrication and tuned with special carburetors and camshafts."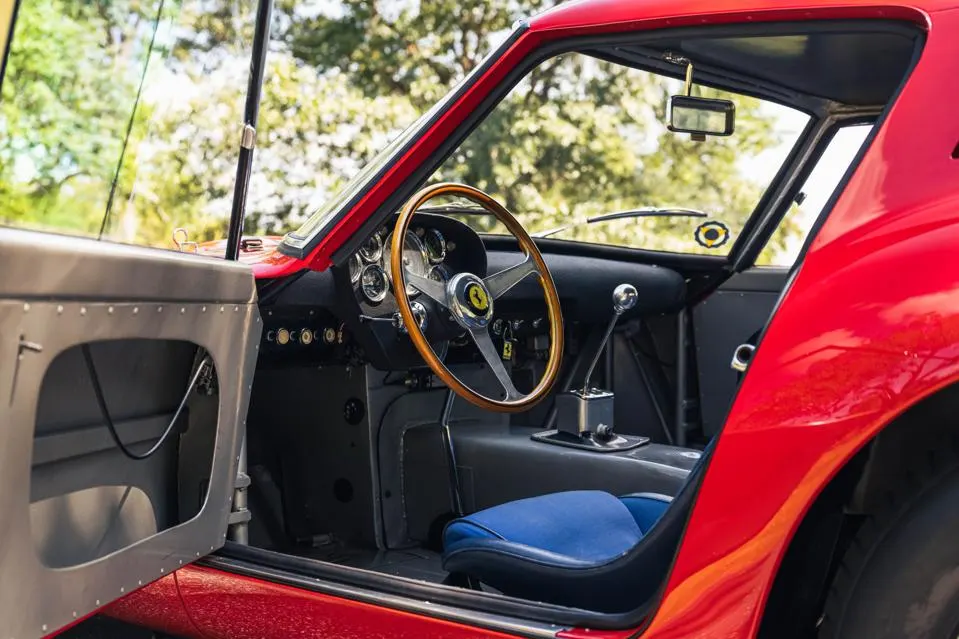 Adding to the significance of this car is its racing history. Chassis 3765 won its class and finished second overall at the 1962 Nürburgring 1000km. It also competed at the 24 Hours of Le Mans that same year, where it was driven by Mike Parkes and Lorenzo Bandini but failed to finish.
The car was then sold by Ferrari and its engine was swapped out for a 3-liter unit with five-speed transmission, effectively converting it to 250 GTO specification. In this guise, the car finished second in the 1965 Sicilian Hillclimb Championship.
The car was later owned by Fred Leydorf, chairman of the Ferrari Club of America (FCA), who oversaw a full restoration of the vehicle. The unique Ferrari went on to win an FCA Platinum Award, followed by second place in the 250 GTO class of the 2011 Pebble Beach Concours d'Elegance, among 22 other GTOs. The car then won Best of Show at the Amelia Island Concours d'Elegance that same year, and later participated in the 60th anniversary 250 GTO tour in September 2022.
Ahead of Monday's auction, chassis 3765 was most recently seen in public on the Casa Ferrari lawn of the 2023 Pebble Beach Concours d'Elegance.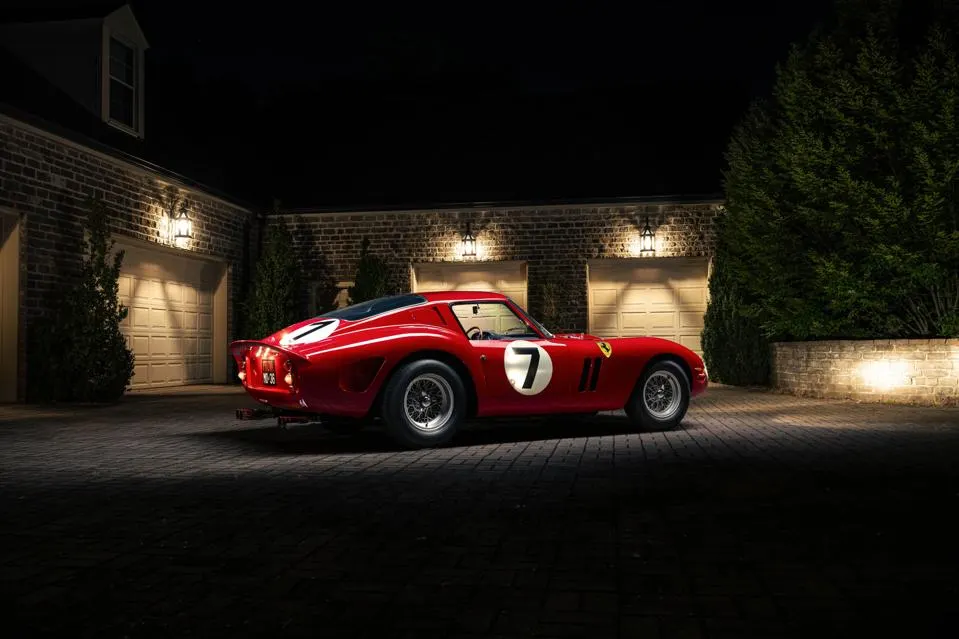 Now in new hands, the 330 LM / 250 GTO had spent the last 38 years with a single owner, a period Sotheby's describes as "characterized by diligent and fastidious upkeep."
The auction house added, "This truly remarkable GTO is nothing short of a legend. It is known to be the only example campaigned by the Scuderia Ferrari on behalf of SEFAC Ferrari's ownership. Eligible for major events worldwide, including Le Mans Classic, this stunning GTO offers its next caretaker further touring and vintage racing enjoyment, or display at major concours d'elegance and marque gatherings worldwide."
This article was first published on forbes.com and all figures are in USD.
More from Forbes Australia