How Sam Bankman-Fried's possible 110-year sentence stacks up against other ex-billionaires and billionaires who've served time.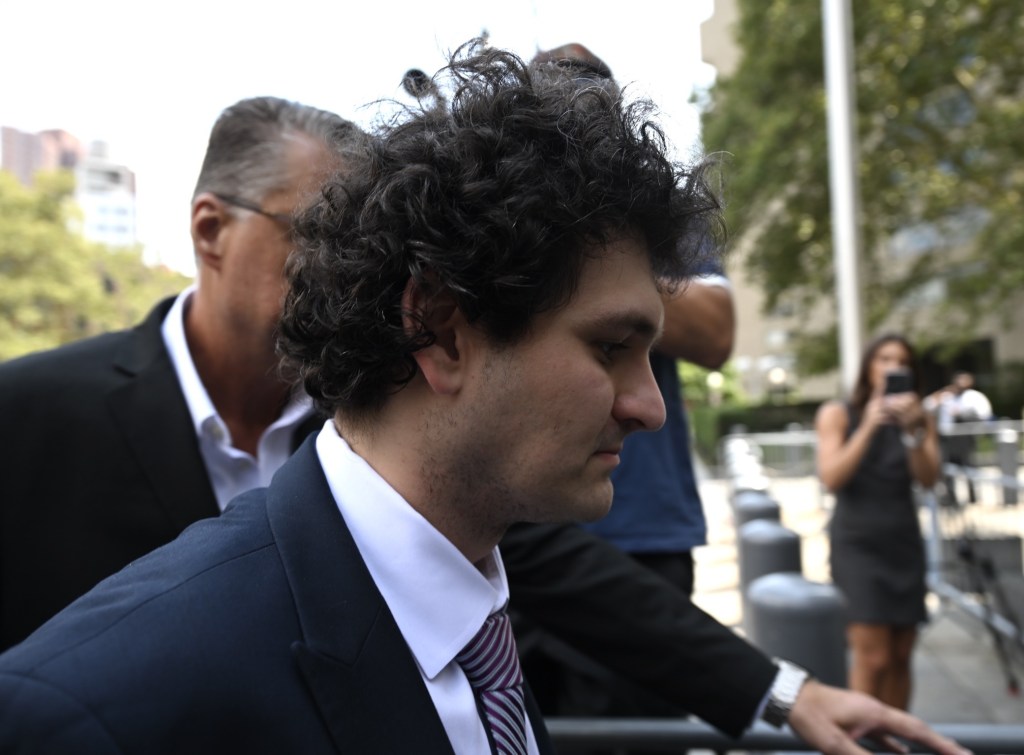 At least 11 billionaires or former billionaires have spent time behind bars. Here is what they did and how long they were in the clink.
Former crypto billionaire Sam Bankman-Fried was convicted Thursday on seven counts of fraud and conspiracy.
The 31-year-old, who was once worth as much as $24 billion and ranked No. 41 among America's richest, faces up to 110 years in prison and is expected to be sentenced on March 28th.
After his crypto trading firm FTX filed for bankruptcy and shut down in November 2022, Forbes reduced our estimate of Bankman-Fried's fortune to nothing.
The fallen titan of crypto might be in prison longer than any billionaire has been before, given his age and possible sentence, but he certainly wouldn't be the first to be locked up.
At least 11 billionaires or former billionaires have been to the big house, with three of them still behind bars and another under home confinement.
White collar crime has been the weapon of choice for most of these unlawful elites, with them doing time for crimes ranging from orchestrating sweeping cases of fraud to bribery.
One exception: the infamous Mexican drug kingpin Joaquin Guzman Loera, better known as El Chapo, who Forbes called a billionaire from 2009 through 2012 based on his leadership of the Sinaloa cartel, which was allegedly responsible for 25% of all drugs smuggled from Mexico into the U.S.
He is serving a life sentence for narcotics trafficking and money laundering. Of the 11 below, seven are no longer members of the three-comma-club, many as a result of their crimes.
All net worths are as of Friday November 3, 2023.
---
Allen Stanford
Behind bars: 13 years of 110-year sentence
Net Worth: Dropped off the Billionaires list in 2009
One of three former billionaires on this list who are still behind bars, Stanford, 74, is serving one of the longest prison sentences ever handed to a billionaire.
His 110-year sentence came in 2012 for selling $7 billion in fraudulent certificates of deposits through the Stanford International Bank in the Caribbean island of Antigua.
He was required to pay a personal money judgment of nearly $6 billion, some of which was intended to go to the victims of his crimes and their families. Though many of Stanford's clients reportedly have not received any money.
Stanford is responsible for one of the largest Ponzi schemes ever committed, beaten by Bernie Madoff's $18-billion scheme. (Madoff, who Forbes never listed as a billionaire, died in prison in 2021.)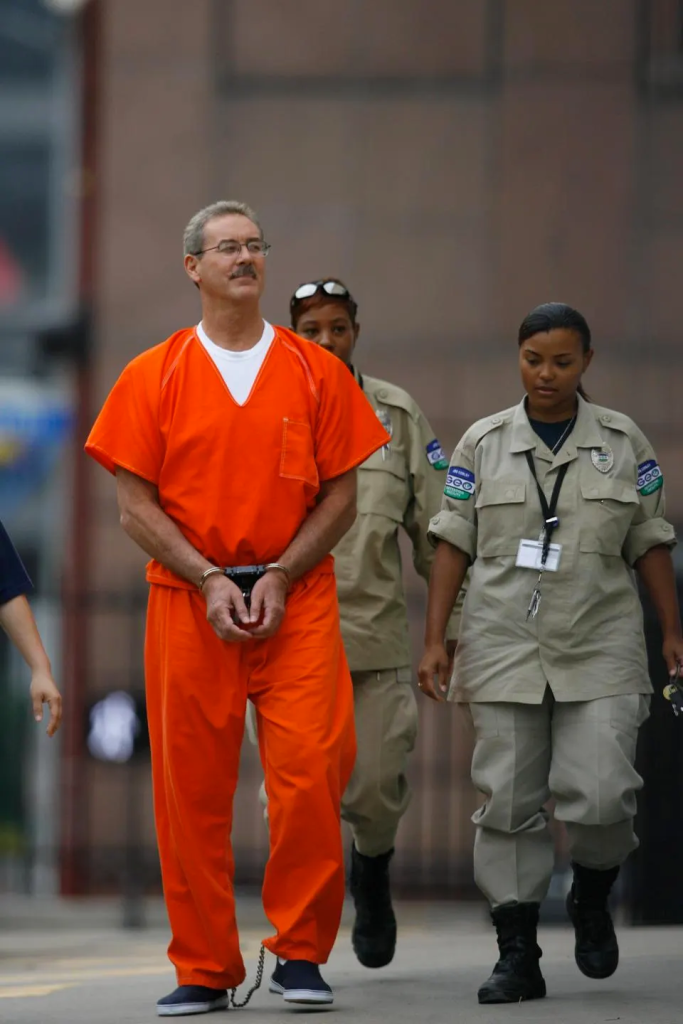 ---
Mikhail Khodorkovsky and Platon Lebedev
Time Served: 10 years
Net Worth: Khodorkovsky dropped off the Billionaires list in 2006
Lebedev dropped off in 2005
Business partners in the Russian oil and gas company Yukos, Russian citizens Khodorkovsky and Lebedev were arrested for tax evasion in 2003 and each sentenced to 13 years in prison.
Their initial trial was shrouded in political controversy; Khodorkovsky alleged that it was manipulated by Russian President Vladimir Putin.
After being slated for release in 2011, the oil tycoons were reconvicted on embezzlement and money laundering charges in 2010, extending their sentence through 2016. Khodorkovsky, who in 2004 was Russia's richest person, was released in December 2013 after a pardon from Putin.
His partner Lebedev was released in January of the following year. Khodorkovsky remains an outspoken leader of the "Russian opposition" and is active on social media.
---
Raj Rajaratnam
Time Served: 8 years
Net Worth: Dropped off the Billionaires list in 2010
Born in Sri Lanka, Rajaratnam made his fortune in New York after founding the hedge fund Galleon Group in the late 1990s. It rose to manage more than $7 billion in assets, before collapsing in 2009 on the heels of Rajaratnam's arrest for insider trading.
He was later convicted on 14 counts of fraud and conspiracy, and in 2011 was sentenced to 11 years in prison.
Rajaratnam was released to home confinement early in 2019 thanks in part to Kim Kardashian, who lobbied for the First Step Act, which was signed into law by Donald Trump and grants early release to non-violent offenders who are over 60 years old.
Rajaratnam was released from home confinement in April 2021, per the Bureau of Prisons.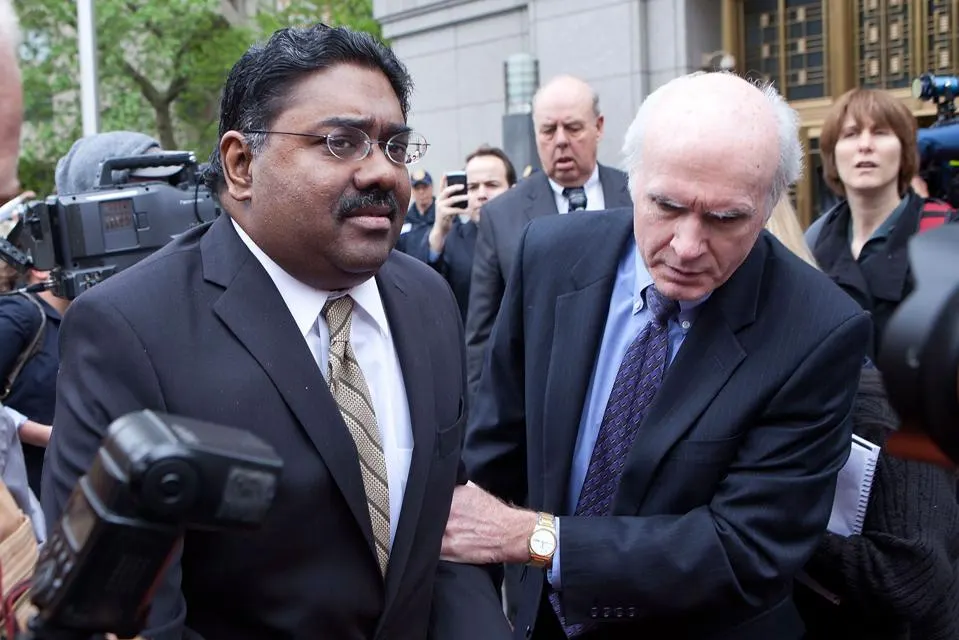 ---
Joaquín Guzmán Loera (aka El Chapo)
Behind bars: 5 years of a life sentence
Net Worth: Dropped off the Billionaires list in 2013
Joaquín Guzmán Loera, better known as El Chapo, is one of the most infamous drug lords in history.
As the onetime leader of Mexico's Sinaloa cartel, Guzmán Loera helped illegally import hundreds of tons of cocaine into the U.S. from the early 1980s through the time of his arrest and extradition to the U.S. in 2017, all the while evading law enforcement in two countries and twice managing to escape from Mexican prison.
In 2019, he was convicted in the U.S. on 10 counts of narcotics trafficking and money laundering, and is now serving a life sentence. He was also ordered to pay $12.6 billion in forfeiture.
---
John Kapoor
Behind bars: 3 1/2 years
Net Worth: Dropped off the Billionaires list in 2019
The founder and former CEO of the now-bankrupt pharmaceutical company Insys Therapeutics, Kapoor was sentenced to five and a half years in prison in January 2020 for conspiring to bribe doctors to unnecessarily prescribe his company's fentanyl spray, Subsys, in a scheme that played a role in fueling the opioid crisis.
In June this year, Kapoor was released to home confinement. He is set to be released from confinement on December 17, 2023.
Kapoor's story inspired the new Netflix film Pain Hustlers, released in October.
---
Thomas Kwok
Time Served: 3 years
Net Worth: $1.9 billion
Kwok is one of a small cohort who have retained a billion-dollar fortune after serving time. Kwok and his two brothers, Raymond and Walter, inherited Hong Kong real estate investment firm Sun Hung Kai Properties from their father, Kwok Tak-seng, in 1990.
Thomas Kwok co-chaired the company from 2011 to 2014 and was sentenced to five years in prison in 2014 for giving a HK$8.5 million ($1.1 million) bribe to then-Hong Kong chief secretary, Rafael Hui, in order to gain government favor.
Hui was sentenced to seven and a half years in prison for accepting the payments. Kwok was released from prison in 2019 after serving more than three years of his sentence.
---
Michael Milken
Time Served: 2 years
Net Worth: $6.5 billion
Milken made a name in the finance world for his pioneering approach to high yield bond strategy for corporate mergers and acquisitions while working at the investment bank Drexel Burnham Lambert.
In the late 1980s, an investigation by former U.S. Attorney Rudy Giuliani led to Milken pleading guilty to six counts of securities and tax violations during his time at Drexel. On top of paying $600 million in fines, he served two years in prison, and was banned for life from the securities industry.
Since his release in 1993, he has become known for his philanthropy, giving to a variety of causes including prostate cancer research, being a survivor of the disease himself.
He also founded and chairs the Milken Institute, an economic think tank in Santa Monica, California known for its annual Milken Global Conference.
---
Jay Y. Lee
Time Served: 18 months
Net Worth: $8.6 billion
The current executive chairman of Samsung Electronics and an heir to the Samsung fortune, Lee spent 11 months in prison in 2017 after he was sentenced to five years by a South Korean court for bribing the country's then-President Park Geun-hye to support a merger between Samsung C&T and Cheil Industries.
His initial sentence of five years was suspended, but that decision was later overturned and he was sent back to jail in January 2021. He served an additional seven months before being released on parole in August 2021.
---
Elizabeth Holmes
Time Served: 5 months of 11 year sentence
Net Worth: Dropped off the Billionaires list in 2017
Once the world's youngest self-made woman billionaire, worth an estimated $4.5 billion in 2014 when she was 30, Holmes has since become one of the most high-profile fraudsters in Silicon Valley.
The founder of medical device company Theranos, Holmes was convicted of fraud and conspiracy in 2022 for lying to investors about the capabilities of her devices, after claiming she had developed technology that could detect hundreds of diseases with just a drop of someone's blood.
She has been ordered to pay $452 million in restitution to her investors, who include billionaires Rupert Murdoch and Larry Ellison.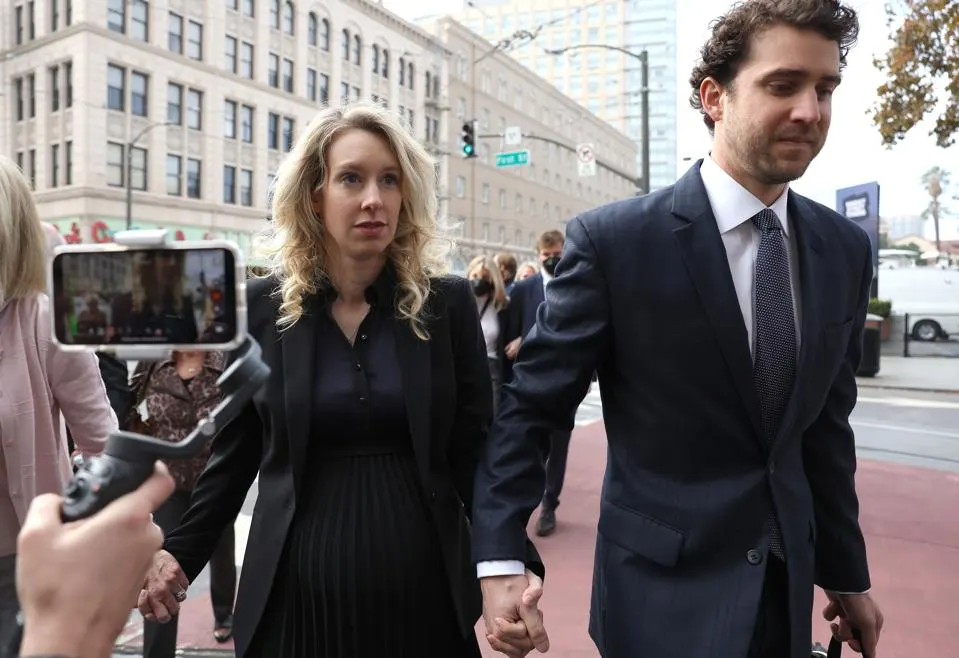 ---
S. Curtis Johnson
Time Served: 3 months
Net Worth: $4.5 billion
A great-great-grandson of Samuel Curtis Johnson, the patriarch of the SC Johnson company, S. Curtis Johnson was charged in 2011 with the sexual assault of his then teenage stepdaughter.
The initial charge threatened to put him in jail for 40 years, but following a three-year litigation battle and after the victim did not give up her medical records, Johnson took a plea deal.
He pled guilty to fourth-degree sexual assault and disorderly conduct charges in exchange for four months in jail and a $6,000 fine. He served three months in prison.
Johnson owns a stake in his family's company, but he has no involvement in the business.
This article was first published on forbes.com and all figures are in USD.
More from Forbes Australia