Michelle Zatlyn's company, Cloudflare, handles 20% of the world's web traffic. Here's why she's giving it away.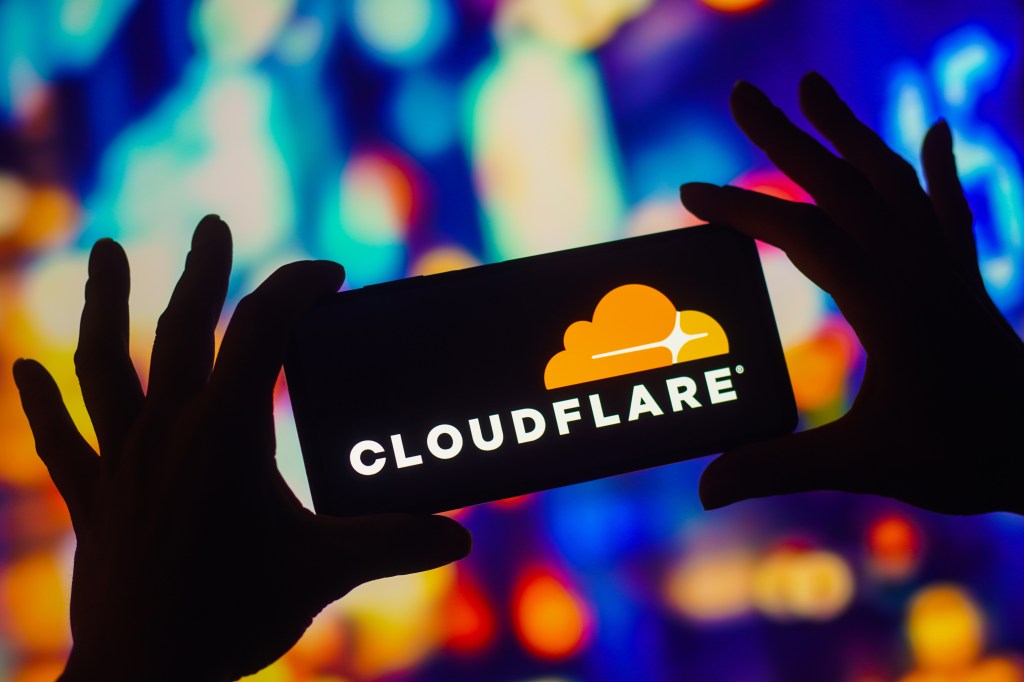 Michelle Zatlyn gives her product away free to 96% of her customers, and still manages to eke out an existence. It helps that the company she co-founded in 2009, Cloudflare, now handles a fifth of the world's web traffic.
Zatlyn, chief operating officer and president of Cloudflare, is in Australia to meet customers and address the company's Cloudflare Connect in Sydney on Wednesday. Forbes estimates the 45-year-old's wealth to be US$680 million, or AUD$1.05 billion. And she has a good story about the Cloudflare freemium model for those trying to make it in a tough market.
Cloudflare was founded in January 2009, two months before the bottom of the 16-month bear market of the Global Financial Crisis. The US$21-billion company now has almost 8 million websites use it, and claims to block billions of cyber threats a day.
Zatlyn and one of her cofounders, Matthew Prince, were pupils of the guy who coined the term "disruptor" – Professor Clayton Christensen, at Harvard Business School – when they started Cloudflare freemium model, taking Christensen's lessons to heart.
Along with co-founder Lee Holloway – who, aged 42, has become seriously ill with a form of early onset dementia and is no longer involved – they had the idea to embed security and the blocking of scammers and spammers into the framework of their cloud service.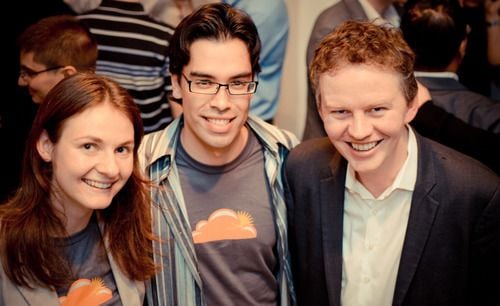 "One of the things we did well early on, we started with only a free and a US$20-a-month service," says Zatlyn at her Sydney hotel. "No one was doing that. We serviced a part of the market where there was no competition. A lot of people said you won't make any money doing that. But if you read Clay Christensen, that's a really good technique when you're trying to disrupt an industry. You go to where no one is servicing the market then you use that to build your product and get better so you can move upmarket where there are bigger budgets. That's exactly what we did."
Zatlyn, a chemistry graduate, from Saskatchewan, Canada, says companies have got to stop seeing free customers as a burden. "As I often tell our team, 'There's a bunch of people paying us $25 a month that will never pay us $100,000 a year or more. And that's okay. The goal is not to move our customers from left to right. It's to get more in each of the types of customers that we service.'
"Where I think businesses go wrong is when they say they have to get their $25-a-month plans to pay more over time.
"Then you've constantly got to say, 'Upgrade. Upgrade. Upgrade.' And you think you have a free-rider problem, whereas for us, we say, 'No, no. We're perfectly fine if you're happy on our free plan.' For us, customers on the Cloudflare free plan add a lot of value.
"They help beta test our new products so that when they go out to the enterprise, they're fully tested. They also provide more threat intel. Our risk security is a numbers game so they give us many more data points …. It turns out the attackers often start, say, targeting a blog in Malaysia, and the blog in Malaysia needs Cloudflare's basic service to super charge their site, and we get the early detection, so that 18 months later when those attackers might be doing a larger attack, maybe an airport, we know about them, and can stop them automatically. It's almost like an immune system for the internet. We get value from our free customers. It's really cool. It's a symbiotic business model."
Zatlyn – reported to still own 2% of Cloudflare which listed on the New York Stock Exchange in 2019 – says all businesses have got to find ways to use their free-plan customers.
She says "any good freemium business" need only have 2% to 5% of its customers pay. "We're right in that bucket. We have over 4 million customers. We have 175,000 paying customers. I think we're at about 3% or 4 % who pay. The rest are on our free plan."
She tells the story of a blogger who used the free plan on the Cloudflare freemium model who also happened to be the CTO of a major company. When the company was looking for software to make their retail sales faster and safer in 2016, the CTO said they should include Cloudflare in their considerations. Cloudflare, still a small start-up, won the bid which was worth $160,000 – a big deal for them at that stage. That company is now a US$10 million a year customer, says Zatlyn. "And that CTO's blog is still on the free plan."