There are some common, clear warning signs that can become 'landmines' after a sale.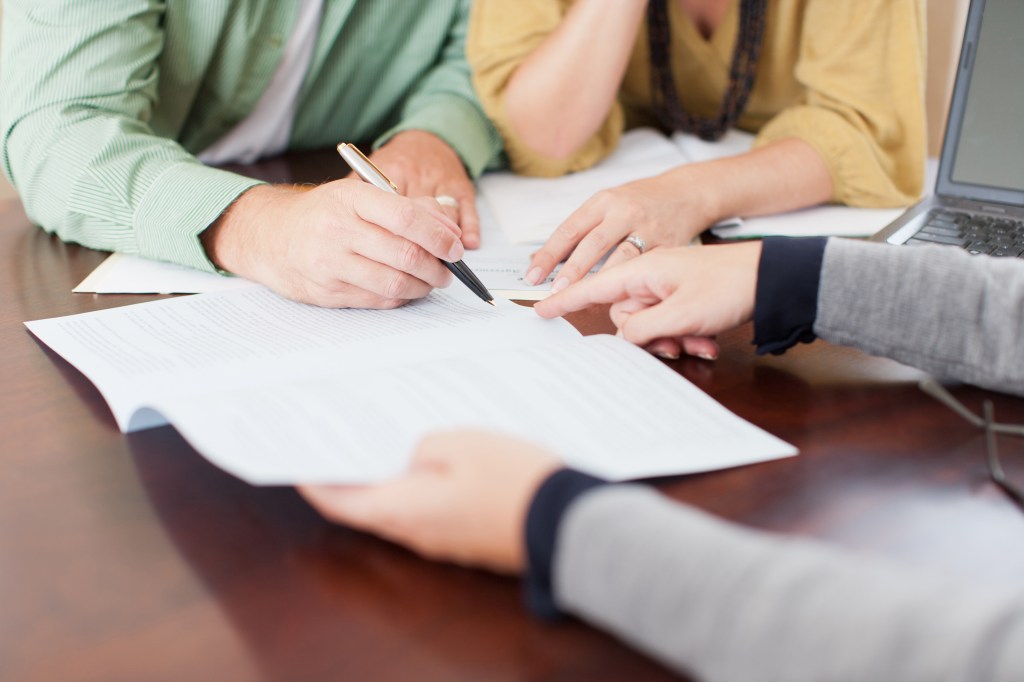 Acquisitions, done right, can provide an opportunity to build wealth and achieve rapid growth.
An organisation can quickly gain entry to new markets, expand geographic reach, overcome supply chain issues and provide instant access to expertise and/or additional people-power (without recruitment or consultant fees) by purchasing an existing business rather than relying on organic growth, says Joanna Oakey, founder of commercial legal firm, Aspect Legal.
Importantly, it can also allow a business owner to move the value of their business (through the multiplier that is used to determine sale value) quickly, compared to organic growth.
However, there are some common, clear warning signs that, if you're not vigilant can become 'landmines' after the sale. Here's a rundown of the most common red flags, according to Oakey:
A failure to lock in the value of the business. When you are buying a business, understand the value you are seeking in the acquisition, and how likely it is that value will transfer. The main areas of value in an acquisition can be the customer base, the brand or intellectual property, the supply chain relationships and (at times) the physical premises. If these elements of value are closely tied to key people who manage the client relationships, premises that can't be secured into the future, or intellectual property that isn't protected, this should act as a huge red flag. If you continue with the purchase, you will need to take care to structure the transaction in a way that ensures you maximises the likelihood of being able to realise the value that you expect.
Unclear agreements with staff. Unclear, or worse, undocumented, agreements with employees and/or contractors can spell disaster for an incoming business owner. Incorrect classifications of personnel can leave an owner exposed to 'sham contracting' and retrospective claims of entitlements.
Employment agreements that do not have any clear (and appropriate) restraints in place could also signal danger. Without appropriate (and enforceable) non-compete or non-solicitation terms, an employee could leave the company after the sale and open up shop as a rival, poaching other employees and/or clients in the process.
Understanding how all personnel are engaged is very important as this particular area can often reveal a mountain of risk.
Cashflow problems. Businesses that have slow-paying clients, or clients with incomplete or late payments are potentially going to have higher risks of cash flow problems or further issues that could affect cash flow into the future. Sometimes businesses, particularly following a period of rapid growth, are just a little behind on developing the legal and accounting systems and processes needed to effectively support a business of that size. Occasionally, this is a sign of bigger problems.
Disputes, complaints, actions or claims against the business. Disputes can be an important warning sign that something is amiss within the business. Particularly if there is a series of small claims or recurring issues, it might be a sign that the business has not addressed the root cause of an issue – and is potentially exposed to a much bigger dispute.
Closely reviewing any historic allegations, complaints, actions or claims against the business is critical to identifying and understanding any impacts on future running of the business (eg higher insurance premiums) as well as any associated risks (eg negative PR exposure, employment disputes, retention issues).
What Intellectual Property? According to some estimates, more than 70% of small businesses lack any registered IP rights, despite the fact that being able to transfer the value of a company's intellectual property is sometimes crucial to a sale. No registered IP can be a big warning sign that there are no IP protections in place. It is important to identify and confirm ownership of any important IP and confirm the Seller isn't infringing on the IP rights of others (this could result in you inheriting the issue down the track). Investigate the protections the Seller has put in place as well as gaps that might leave you exposed if you proceed with the deal.
These warning signs don't always mean the death of a deal, but they're likely to affect the way you approach the structure of a sale, the payment terms of a sale, and/or the purchase price itself, says Oakey.