Wines produced in the Margaret River region are being matured on the ocean floor, while technology is helping sustain Australia's wine industry elsewhere.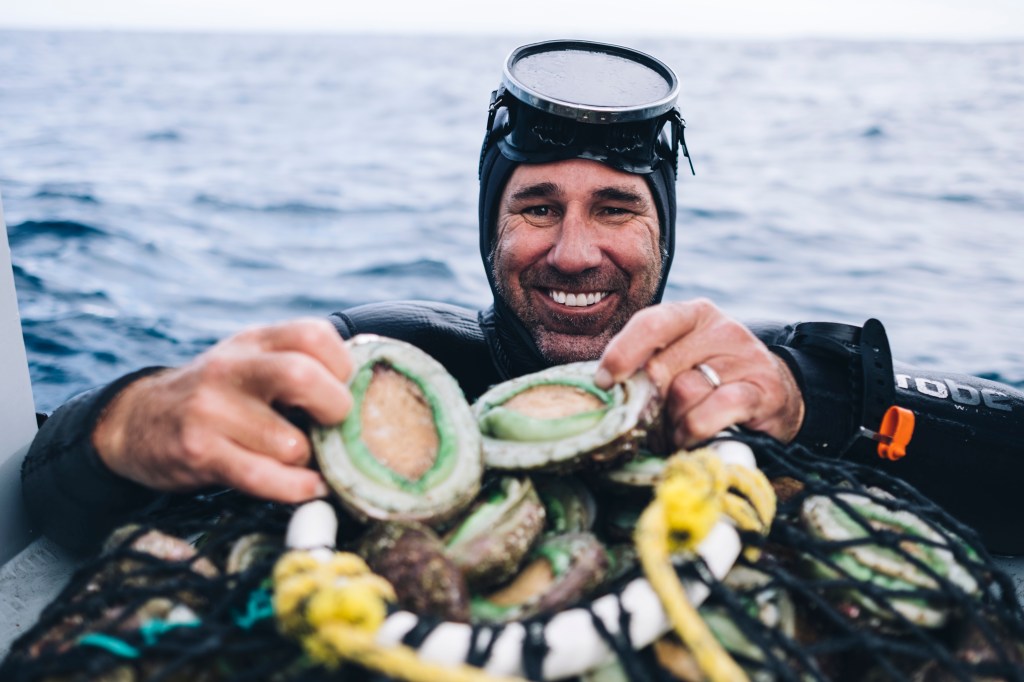 Sometimes one rare product just isn't enough and when you think of what could accompany greenlip abalone, wine springs to mind.
ASX-listed Rare Foods Australia is growing greenlip abalone in the waters off Flinders Bay in Western Australia. CEO Rob Jorden says the Ocean Grown Abalone company rebranded in 2021 to enable expansion into other areas beyond the premium seafood product.
While keen to further grow and diversify its abalone markets, Rare Foods is adding other premium products from WA's South-West to its range. These include "ocean-cellared" wines produced in the local Margaret River region and matured on the ocean floor.
"We took a premium wine from the Margaret River region from a boutique winery and we put it in the ocean, allowing the swell and the constant temperature to do what man does on land and mature the wine," Jorden explains.
The limited edition, 300 bottle first release Cuvee should retail later this year at around $220 a bottle.
The production processes for the wine and the abalone are opposing, however.
"There's biofouling on the bottle, but we're trying to get rid of the biofouling on the reef to allow the little guys to survive. The swells we want for the winery we don't want when we deploy (young abalone) on the artificial reefs. There is a fascinating piece there on how best to do them in collaboration.
"We want to scale Rare Foods, but we want to remain cash-flow positive and profitable. Balancing everything is our challenge. It has to make commercial sense. It has to be a rare product, it has to be in the South-West region [of WA] and we have to be able to integrate it. We have to be able to scale up sensibly," says Jorden.
What wine growers are doing to beat Australia's industry challenges
Liz Riley, viticulturalist at Scarborough Wines says to remain sustainably profitable they have vines across the Upper, Mid and Lower Hunter Valley in NSW.
"I'm a viticulturalist, but really I'm a risk manager," Riley says. "Site is everything. The Hunter doesn't do 'average'."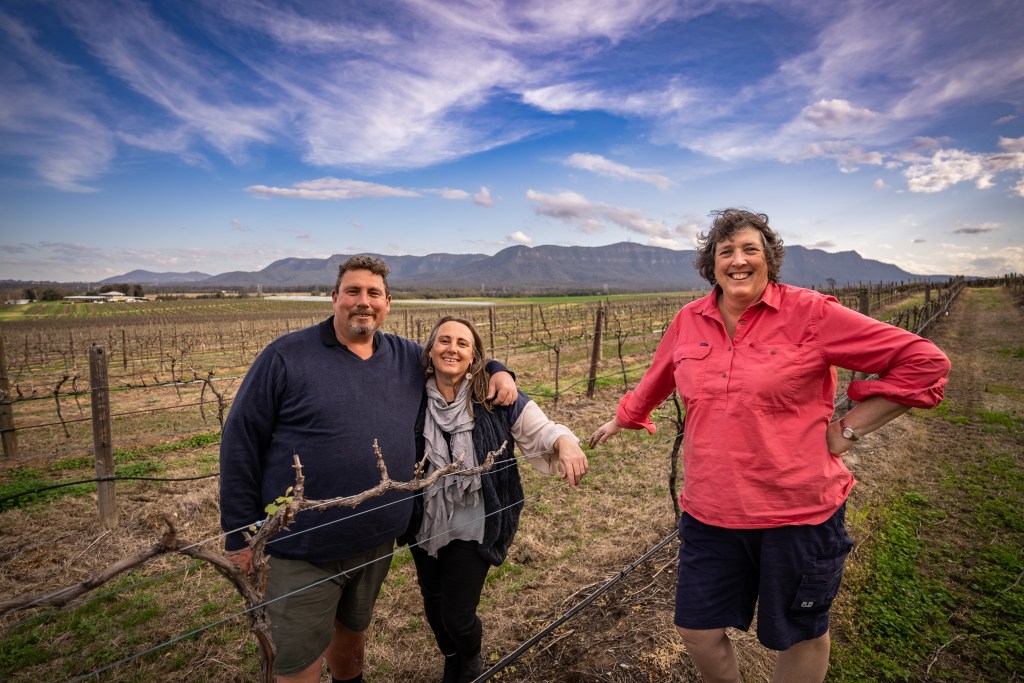 Riley says the industry is under pressure nationally.
"When the elements turn against you have to listen to the people around you and use both your theoretical and practical tool kits. Management is so important and being open-minded and nimble, always disciplined, but looking at options."
Riley says in their family business they are long-term thinkers who "see the value to improve and tend the vineyard".
"You sometimes need to be creative to do great things," Riley says. "We are stewards with a seasonal outlook but managing a week at a time," Riley says. "We are respectful of the people who came before us, we take on their learnings and see if some of the challenges they faced have been solved by technology. We ask why it failed before and have a go, maybe change the execution."
The Sustainable Winegrowing Australia 2021 Impact Report says agriculture irrigation accounts for 70% of water use worldwide.
Duxton Vineyards, in the Southern Murray Darling Region, has started using Athena IR-Tech, a plant water management technology. Founded by viticultural and agricultural research scientists from Cornell University and University of Adelaide, Athena IR technology uses infrared sensors to determine the optimum time and volumes to irrigate the vines.
By having the technology sitting above the grape vines, Duxton can maximise water use efficiency by monitoring the transpiration in the plant. Data is transmitted every 10 minutes via 4G to the cloud, and irrigation is based on where the water status is in relation to optimal irrigation range.