Agriculture accounts for a significant proportion of Australia's greenhouse gas – innovation holds the key to reducing emissions.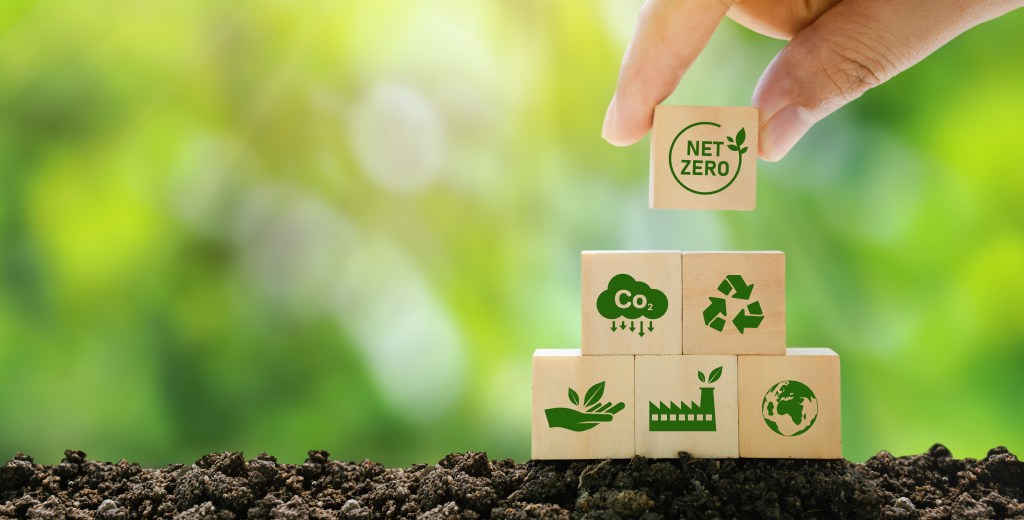 Australia is an undisputed agribusiness powerhouse. Over half of the country's land is dedicated to agriculture use, and the sector accounts for 13% of exports and 2.5% of employment. Australia is one of the world's top 10 beef producers, and number two for lamb, after China.
Australia has also demonstrated its ability to lead the world in certain areas of agriculture. In 2019 more than half (51%) of the world's certified organic farm hectares were in Australia. The forward-thinking approach to embracing change when it comes to organic will be needed to face one of the sector's biggest challenges of the coming decade: reducing greenhouse gas emissions whilst at the same time increasing output.
In Australia, the agriculture sector represents 13% of the country's annual greenhouse gas emissions, with methane representing half of emissions[1].
Methane is particularly challenging, as it has more than 80 times the warming power of carbon dioxide and is estimated to be responsible for 25% of today's global warming. In October[2] Australia signed up to a global pledge to reduce methane emissions by 30% by 2030. With only eight years to go, achieving this target will require collaboration across the entire agriculture – from the paddock to the plate.
To enable the transition, investment will be needed in the sector from both public and private sources. The Australian government has earmarked $3bn from the $15bn national reconstruction fund to support agricultural methane reduction and other clean tech initiatives.
At the same time, private investment in Agtech is also on the rise. The AgFunder 2022 Investment report[3] tracked 55 Australian investment deals worth over US$360 million in 2021 in agribusiness and food start-ups. The innovation driven by these new technologies will play an essential role in helping the agriculture sector reduce environmental impacts while simultaneously improving customer experience and creating value across the entire agribusiness supply chain.
There is no singular approach to reducing emissions, but there are plenty of innovative ways that Australian start-ups are bringing better and more sustainable solutions to market.
Loam Bio, founded in rural New South Wales, raised $10 million in 2020 and $40 million in 2021 to develop fungal seed applications that help agricultural crops sequester carbon into the soil. The business has built a library of almost 2,000 microbial strains and identified those that help plants store carbon – and is expected to launch commercially viable products in 2023. Investors include Salesforce founder, Marc Benioff's TIME Ventures and Shopify co-founder, Tobi Lutke.
Vertical indoor farming start-up, Invertigro, build indoor farming solutions that can grow crops with a fraction of the land and water required by traditional commercial-scale farming methods. They supply stores from indoor farms located in urban industrial parks and in May this year they partnered with Woolworths to install Urban Gardens[4] at stores across Sydney.
Innovative companies are also targeting methane emissions directly – with one major focus on the feedstuff provided to livestock. The answer appears to be seaweed – or a red seaweed called asparagopsis which CSIRO research suggests can be processed into feed supplements that reduce methane emissions in livestock by up to 90%.
Multiple startups are working on asparagopsis-related ventures. In one major project, CH4 Global, Organic Technology Holdings and Siemens Australia are supporting SA-based meat-process CirPro to build a $90 million plant in Port Pirie SA[5] which is expected to process asparagopsis-feed for 10,000 head of cattle.
Novel sustainable applications of seaweed are also being seen in other industries beyond agriculture. Early-stage startup Uluu is developing plastics from seaweed for use in textiles and other sectors. Earlier this year the Perth-based business walked away with the $100,000 KPMG Nature Positive Prize, which was established to recognise ventures that give back to the environment. Founder Dr Julia Reisser was quoted saying [6] Uluu is: "removing more carbon from the environment than we are emitting during our manufacturing process".
While not every startup can be as carbon-positive as Uluu, companies are giving a pledge to carbon-neutrality. Amazon has The Climate pledge while companies like Canva and Spotify have joined leaders for climate action. Startups have a key role to play in achieving net zero, and agriculture is a sector ripe for technological innovation. With so many innovators aiming to help farming become more sustainable and efficient one thing is clear: the food on our plates will be a lot more environmentally friendly in 2030 than it is today.
---
Remo Carbone is CEO and co-Founder at MEQ Probe
---
[1] https://www.climatecouncil.org.au/resources/australia-agriculture-climate-change-emissions-methane/
[2] https://www.theguardian.com/australia-news/2022/oct/23/australia-will-join-bidens-global-pledge-to-cut-methane-emissions-by-30-by-2030-albanese-confirms
[3] https://agfunder.com/research/2022-Asia-pacific-agrifoodtech-investment-report/
[4] https://www.businessnewsaustralia.com/articles/woolworths-partners-with-start-up-invertigro-to-launch-australia-s-first-in-store-vertical-farm.html
[5] https://www.startupdaily.net/topic/other-tech/a-90-million-plant-to-produce-methane-reducing-cattle-feed-using-seaweed-is-being-built-in-south-australia/
[6] https://www.theaustralian.com.au/business/companies/ocean-of-opportunity-for-plasticsfromseaweed-startup-uluu/news-story/7c222e9726ed46296f54b89bc4b4fb8e