The Minderoo Foundation, founded by Australian billionaires Andrew and Nicola Forrest, will match the Australian government's humanitarian aid package for civilians affected by the conflict in Gaza.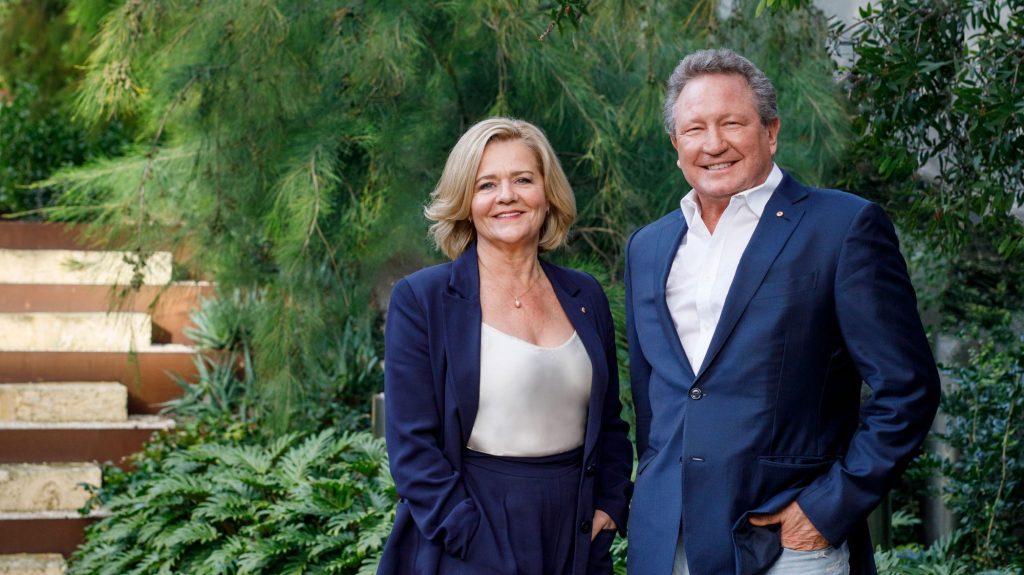 Minderoo's funding will be given to UN agencies and Médecins Sans Frontières to enable the delivery of urgent medical supplies and support to Gaza, as well as emergency water, nutrition and child protection.
"The people of Gaza are already suffering greatly. We feel a responsibility with the Australian Government to do what we can to avert the rapid acceleration of this humanitarian tragedy, where innocent families are caught in a deadly crossfire that is not of their making," Andrew Forrest said in a statement.
Minderoo, which has also provided funding to the people of Ukraine, said it would ensure the aid reaches those that need it, as quickly as possible.
"Once more we witness the truth that children suffer disproportionately as innocent victims of conflict," co-chair of Minderoo, Nicola Forrest, said. "It's this stark reality that fuels Minderoo's commitment to making a difference. By empowering our on-the-ground partners, the United Nations and MSF, our support will reach those who are most in need."
The Australian government's aid package, revealed on the weekend, consists of $3 million towards the International Committee of the Red Cross and $7 million to United Nations agencies.
"We have seen devastating loss of innocent life since the heinous attacks on Israel by brutal terrorist group Hamas," minister for foreign affairs, Penny Wong, said.
"Far from representing the Palestinian people, Hamas undermines Palestinian needs and aspirations. We continue to call for the unconditional release of all hostages. We stand with Israel and reiterate its right to defend itself."
The minister for international development and the pacific, Pat Conroy, said the assistance package would priorities the immediate needs of civilians.
"We call for the protection of, and unimpeded access for, humanitarian workers who are delivering lifesaving support," Conroy said.
Look back on the week that was with hand-picked articles from Australia and around the world. Sign up to the Forbes Australia newsletter here or become a member here.
More from Forbes Australia