US$13 trillion by 2031: The megatrend shaping the growing wellness industry
The global health and wellness market is estimated to grow to a staggering US$13 trillion by 2031 – and leading wellness organisation, Wellness Access Institute (WAI), has identified nine significant trends set to shape the wellness economy in its inaugural Wellness Reimagined Report.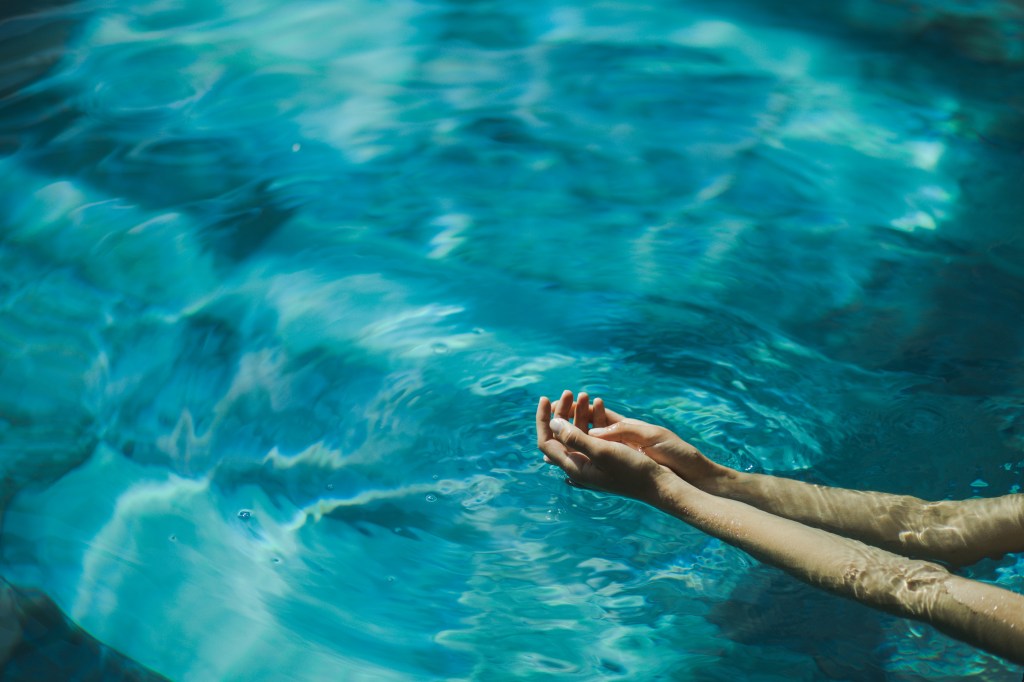 By 2050, it's estimated that one-in-six people globally will be over 65, up from one-in-11 in 2019. As this 'silver tide' approaches, leading wellness organisation, Wellness Access Institute (WAI), finds longevity and healthspan extension will largely shape the next decade for the industry.
WAI was founded in 2022 by biotechnologist and cellular health expert, Greg Macpherson, and entrepreneur and innovator, Warren Liu, with a vision to help industry, regulators and consumers better understand what wellness could achieve. Today, it's an open forum and innovation incubator looking towards a future of preventative health and wellness.
"Wellness is a worldwide trend," Liu tells Forbes Australia. And in Australia, the industry is substantial, particularly post-pandemic.
"The pandemic was quite a watershed moment for wellness. I think during that time, a lot of people felt underprepared. They had to cope with limited resources, restricted access to fresh foods, outdoors, and social contact, and without much control over their health circumstances," Liu says.
And so the recent pandemic, coupled with the the ageing population, has prompted more investment – and attention – into the wellness sector.
Research shows over the past five years, investors have become increasingly interested in the longevity space, with investment peaking in 2021 at a record-breaking US$7.65 billion. 2022 investment dipped slightly to US$6.94 billion, though still high.
"At a macro level, the ageing population poses a significant financial burden for governments," Liu says. "The costs associated with this group are growing exponentially, year on year. Addressing the gap between lifespan and healthspan is an imminent issue and key to promoting global wellness."
In WAI's 2024 Wellness Reimagined Report, a collective of international experts across academia, science and technology shared nine articles exploring new research shaping the wellness industry, with a focus on the concept of 'healthspan'.
(While lifespan is the total number of years lived by an individual, healthspan is the number of disease-free years lived. This gap, according to WAI co-founder Macpherson, is roughly 10 years.)
"The focus on longevity and healthspan extension is the megatrend for this decade," Macpherson says.
While some behaviours, like a nutritious diet and regular exercise, can contribute to increasing healthspan, WAI's report put a spotlight on research that found there are clear cellular pathways that can be targeted by certain supplements and pharmaceuticals, designed to help slow ageing.
"As we discover the molecules that slow aging and learn more it is very clear that there are significant benefits to health for individuals, and on a population basis there are significant gains across social and economic dimensions to harvest," Macpherson says. "Researchers have calculated the economic impact of adding just one year of healthspan globally and it is valued in the tens of trillions of dollars. Because of this any advances in slowing aging will capture a portion of this value."
The report also canvassed research into the supported production of glutathione – an antioxidant that plays a critical role in healthy ageing, longevity and disease prevention. As our bodies age, our natural glutathione levels deplete, but Dr Andrew Clarke explores the concept of boosting glutathione, which has been hailed as 'the mother of all antioxidants', with a sulfur-rich diet may lengthen lifespan. In fact, scientists studying glutathione precursors in mice found elevated glutathione levels were a key contributor to a 24% lifespan increase.
"AI will give us the next level of longevity gains as we learn what protocols, medicines, and nutraceutical interventions will deliver the best results for a given individual."

– Greg Macpherson, co-founder WAI
Another key piece of research highlighted by Dr Mike Packer was the cellular survival skills of algae – and how they could be adapted to help humans as they age.
"Scientists are looking to algae, nature's aquatic stalwarts, to decode their evolutionary secrets. This research enhances our understanding of human ageing, lifespan, and cell function, opening new pathways for optimising our cellular health, developing antioxidants, and creating nature-inspired skincare solutions," Dr Packer writes.
An interesting finding was that the active ingredients in some chemical sunscreens could degrade in sunlight, leaving skin vulnerable and potentially generating free radicals that harm our skin – and even marine life. But the photosynthesis and self-repair mechanisms of algae may lead to eco-friendly sunscreens with superior UV protection and reduced environmental impacts.
And of course, artificial intelligence is set to play a significant role in the wellness industry looking ahead.
"AI will give us the next level of longevity gains as we learn what protocols, medicines, and nutraceutical interventions will deliver the best results for a given individual," Macpherson says.
And co-founder Liu agrees.
"AI will not only contribute to development but also play an integral role in disseminating new knowledge and information about wellness. While it won't replace human intelligence, it will play an important role in accelerating the development of formulations, products, and the pace of discovery."
You can access WAI's Wellness Reimagined 2024 Report and read the findings here.
Look back on the week that was with hand-picked articles from Australia and around the world. Sign up to the Forbes Australia newsletter here or become a member here.
More from Forbes Australia