Art as a Path to Self-Discovery: How Iryna Parepskaya's Art Reveals the Depths of the Soul
Dutch painter Piet Mondrian famously stated that "The position of the artist is humble. He is essentially a channel." If these words resonate and seem important to you, be sure you are not alone. Today, this idea of the artist's role has become clearer in a world in which it has become more difficult to remember what art is truly about.
While technologies like AI and 3D printing have given everyone the ability to replicate reality or bring something "new" into existence, the true artist has the power to go beyond an idea. One artist who exemplifies such an ability is Iryna Parepskaya, a unique and talented artist who is bringing spirituality and art together.
Known around the world as the "Soul Energy Artist" for his ability to tap into emotional and spiritual energies, Iryna was born in Belarus. Her journey into the arts started at an early age when she proved to be a talented artistic gymnast. This early exposure to physical movement and expression laid the foundation for her artistic exploration later in life.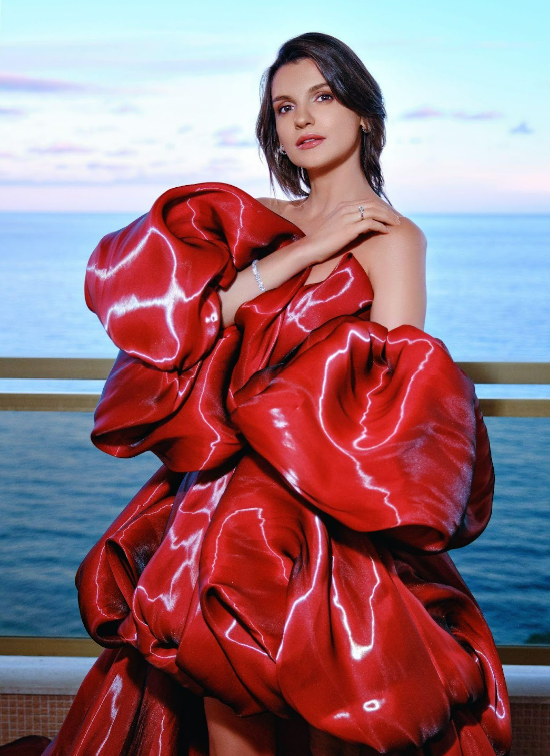 "Gymnastics taught me that the 'everything' is more important than the 'anything', which is a lesson I've never forgotten," says Iryna, who won several awards by competing at the national and international levels. "When I'm painting something or someone, I try not to focus on anything in particular but just let everything flow in harmony at a subconscious level."
Just like her innate talent for gymnastics, Iryna's artistic vision came naturally decades later during her own hero's journey. Having recently met who would be the love of her life, Iryna found herself immersed in a newfound sense of purpose. It was during this time that Iryna truly realized how painting could help her and others connect with themselves and get closer to their true essence.
To Iryna, her art quickly became all about bringing a "higher level of consciousness" to those who interact with it. To achieve this, she allows her expertise in areas like sacred geometry, ancient symbolism, numerology, and aura reading to flow into her art. This process allows Iryna to create deeply expressive "energy portraits and paintings" that resonate with the model or viewer on a deeply personal and spiritual level.
One of the most difficult challenges one faces when talking about Iryna's art is trying to transmit the immense energetic charge of her works into words. While the visual component of her paintings is truly impressive and unique, there is much more to them than just artistic technique and deep empathy for other people.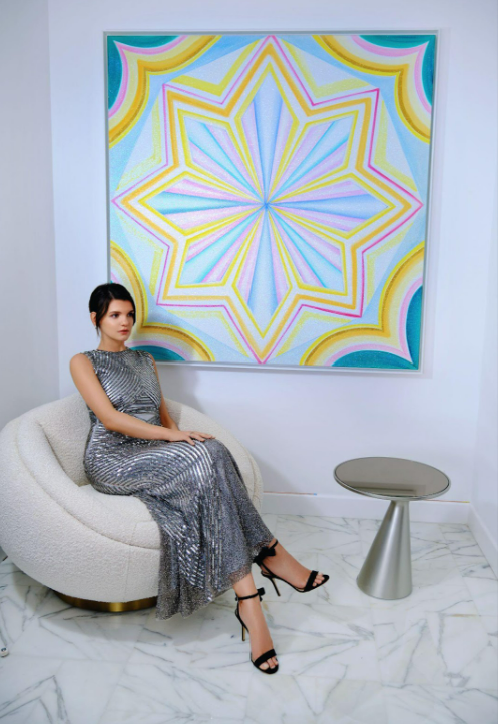 As anyone who has seen one of Iryna's paintings firsthand will tell you, being able to feel the energetic aura every single trace emanates is essential to understand the artists behind them. Not only does every piece created by Iryna is a testament to the many skills she has cultivated by following her dreams but also of why a title like "soul energy artist" is uniquely suited to describe her.
"My art is all about energetic connection, which is why I don't believe a photo or description of my work is enough to convey what I'm expressing through it," explains Iryna. "My portraits shouldn't only be seen as an 'icon' of the person I based it on but also as a gateway to their innermost purpose."
Iryna now lives in Monaco after years of having lived in Italy, where she became a fashion, linguistics, and international relations expert after graduating high school. She has found the city-state to be a perfect source of inspiration and connection with nature, allowing her to immerse herself in the perfect headspace to let her art unfold.
"I always say that we need to align our life, purpose, and spirit if we want to manifest our innermost desires," adds Iryna. "As an artist, I see myself as a conduit that translates the intangible realms of emotion, energy, and spirituality into tangible forms."
With uncertainty permeating every aspect of our daily lives these days, Iryna has made it her mission to bring a sense of clarity, purpose, and connection through her art. Whether you ever have the chance to get your own "energy portrait" or not, experiencing Iryna's artwork is an invitation to delve into the realms of emotion, spirituality, and self-discovery.