Australia has some of the world's best space technology companies and yet contributes just 1% to the global space sector. Experts say there's an imbalance between our technical and sovereign capability. Regardless, they believe the future is bright for the country's burgeoning space industry.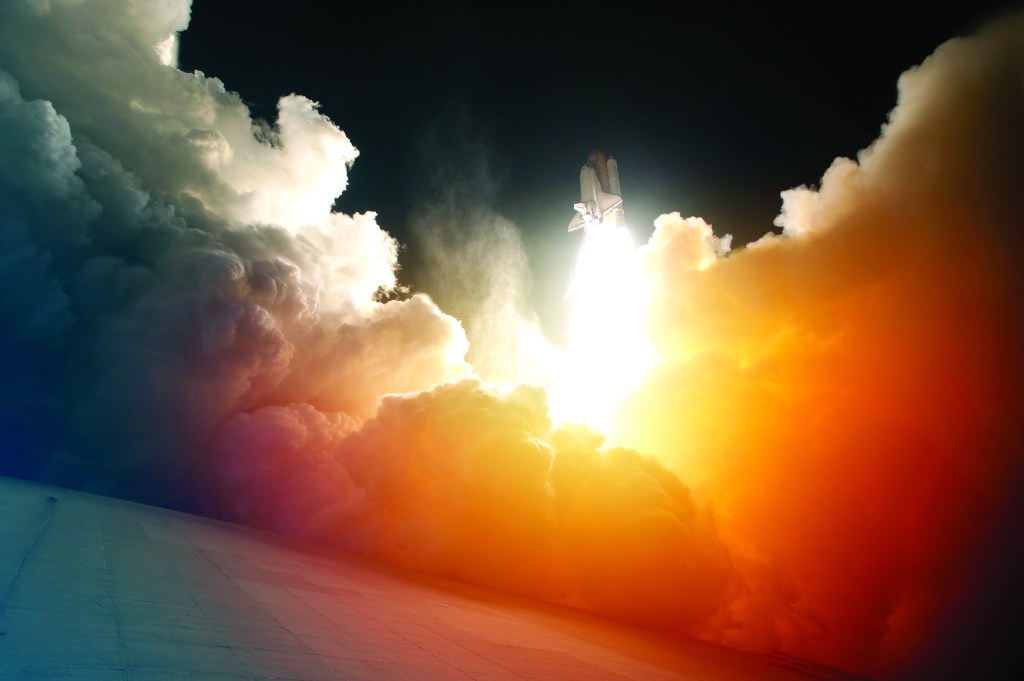 As billionaires continue to launch their rockets into the stratosphere, the space industry is building momentum not seen since the 1960s moon landings. Citi estimates the sector is forecasted to grow to more than US$1.1 trillion by 2040, yet Australia risks missing out on the action.
Excitement and curiosity for space kicked off – again – in late 2020 when the National American Space Agency (NASA) launched a new effort: The Artemis Accords, a series of multilateral (and non-binding) agreements between the United States and other world governments that lay out the framework for responsible exploration of the moon.
Australia was one of the founding signatories to the 2020 Accord. Yet, that year, we ranked 18th out of the G20 countries in terms of investment into the space sector as a percentage of GDP. And we had only established the Australian Space Agency (ASA) two years prior (we were the last country in the Organisation for Economic Co-operation and Development (OECD) to develop a sovereign space agency).
By the end of 2021, global spending in the space industry had reached a record US$469 billion. Australia contributed just 1% of that, generating around $4 billion in revenue.
But the goal of the ASA is to triple that to $12 billion and create 20,000 new jobs by 2030. It claims it is possible, given the sector is growing at an annual rate of 7.1%, outpacing GDP. By contrast, NASA generates US$71.2 billion in total economic output and maintains 339,600 jobs.
The reality of achieving this goal relies on building Australia's sovereign capability, Sallyann Williams, Cicada Innovations chief executive, says, something she claims we simply don't have.
"Australia has been completely reliant on other nations for Earth observation and navigation to address bushfires, support their defence forces and power its daily economy," Williams says.
Deloitte's 'Building a Space Nation' report also sees sovereign capability as a blocker.
"If I reflect historically, we had an opportunity to be part of the International Space Station, and we let that opportunity go. As a result, we lost access to a science platform that our scientists and universities could use. Now, we have a seat at the table."

Enrico Palermo, Australian Space Agency
What exactly is sovereign capability? That's a good question. The report claims there is no consistent definition of sovereign capability. Still, it relates to Australia's ownership of – and manufacturing capabilities for – things like earth observation satellites, rockets and launch pads.
The ASA says that Australia does not have sovereign earth observation capability. We rely significantly on international satellites to give us critical data for defence, marine activity, climate change, weather and environmental purposes.
But Australia's commercial space sector is stepping in to pick up the slack.
There's the South Australian-based nanosatellite company Fleet Space. There's also Regrow, an agri-tech company that uses satellite data to help guide climate-smart farming practices and precision agriculture. Then there's Mawson Rover, a company that builds robotic vehicles and lunar rovers to support human space exploration. Its vision is to develop the vehicles for the Artemis Program, and it has bid for the ASA's Moon to Mars Trailblazer program.
Australia even has its first female astronaut, with the European Space Agency selecting materials scientist and atmospheric physicist Dr Meganne Christian as part of its 2022 astronaut class.
Forbes Australia highlights two of our biggest private space companies – and how they plan to build the nation's sovereign capability, with or without the ASA's help.
Launching the first Australian-made rocket into space
Gilmour Space Technologies (GST) is tasked with launching the first-ever Australian-made
rocket into space. Its founder, Adam Gilmour, had been watching the success of the commercial space industry and wanted in.
The world's first private spacecraft company, SpaceShipOne, was a joint venture between Microsoft co-founder Paul Allen (who invested more than US$20 million
into the project) and Scaled Composites, a Californian space firm headed up by aerospace engineer Burt Rutan.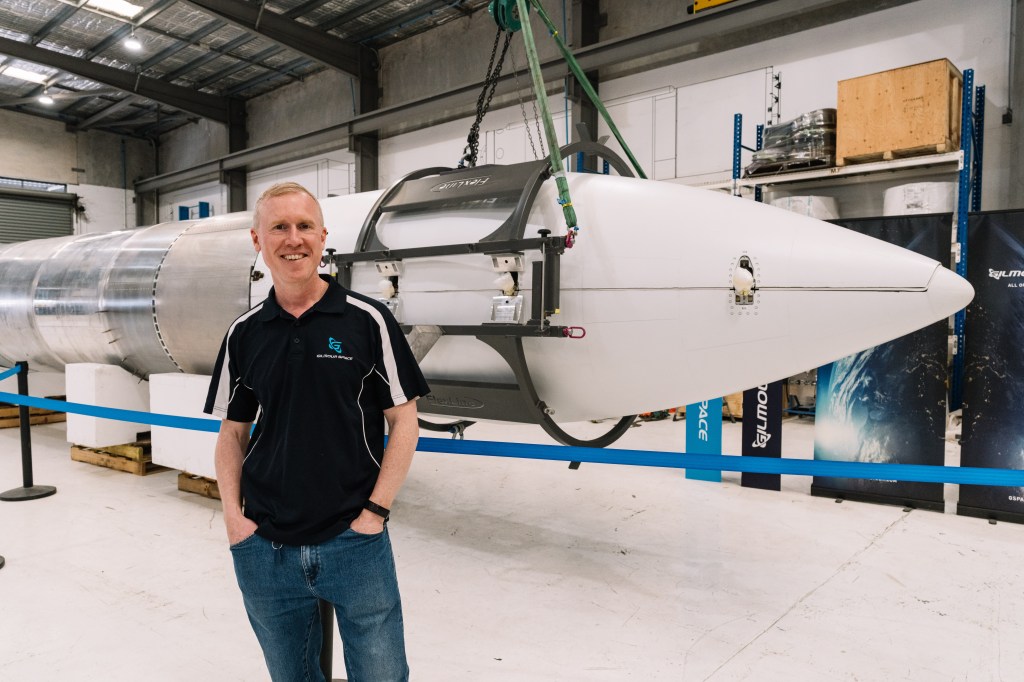 After its success in winning the X Prize (often referred to as the Olympics of Science) for suborbital spaceflight, Virgin's Richard Branson exclusively licensed the technology used for Scaled Composites to create Virgin Galactic. Today, Branson's company is worth more than US$1.4 billion.
Gilmour, CEO and founder of Queensland-based GST, watched it all unfold. He'd spent 20 years at Citi, and the financier in him knew there was big money to be made in the space industry. He launched GST in 2012, initially creating space simulators. The business switched gears to develop launch vehicles in early 2015, hiring just three rocket engineers. Today, Gilmour claims to be the leading provider of Australian-made launch vehicles and satellite platforms aimed at lowering the cost of accessing space. It employs 170 staff, has raised nearly $90 million in venture capital and claims its last valuation was more than $500 million.
But without a visible space agency in Australia, gaining traction and credibility was difficult, Gilmour recalls. He claims to have only received $1 million in funding from the ASA.
"People think you get a lot of money from the Space Agency – but until now, we've only got a $1 million deal from them," he says. "I'm deeply disappointed by that."
The money, Gilmour says, was given to the company in order to create composite pressure vessel tanks for a US business.
"So the grant we won was designed for Australian companies to make components for somebody else's vehicles and not their own."
The company secured $19 million in funding in a Series B round led by Blackbird Ventures and Main Sequence Ventures. That's when things started to pick up, he says.
"We're on the cusp of success. Nobody has a real advantage – the technology is so new, and it's changing quickly. We're a smart, innovative country – we can stay ahead of the curve."

Adam Gilmour, Gilmour Space Technologies founder
"After the Series B round, people finally started to take notice of the company," he recalls. "I could then go out and start hiring some really talented people from around the world."
Now, Gilmour Space is on track to blast Australia's first rocket into space later this year.
Called Eris, the rocket will carry a small satellite payload (the communication antennas, receivers and transmitters) inside and send data back to Earth. It will make Australia the 11th nation to send payloads into space on its own domestic launch vehicle, Gilmour says.
NASA picks up a satellite-less GPS: Advanced Navigation
Advanced Navigation is another company building Australia's sovereign capability in space. Launched in 2012 by robotics engineers Xavier Orr and Chris Shaw, it has manufactured what Orr refers to as a 'fancy GPS'.
In 2008, while studying AI at university, Orr discovered navigation systems were using an algorithm from 1967 known as the Kalman filter. That algorithm hadn't been updated since its inception, so he focused his thesis on an AI neural network alternative to that algorithm.
"That thesis had some really successful results," he says. In 2012, he teamed up with Shaw, who had expertise in sensors and electronics, to form Advanced Navigation to commercialise Orr's thesis technology. It now calls Airbus, Boeing, and Tesla its clients.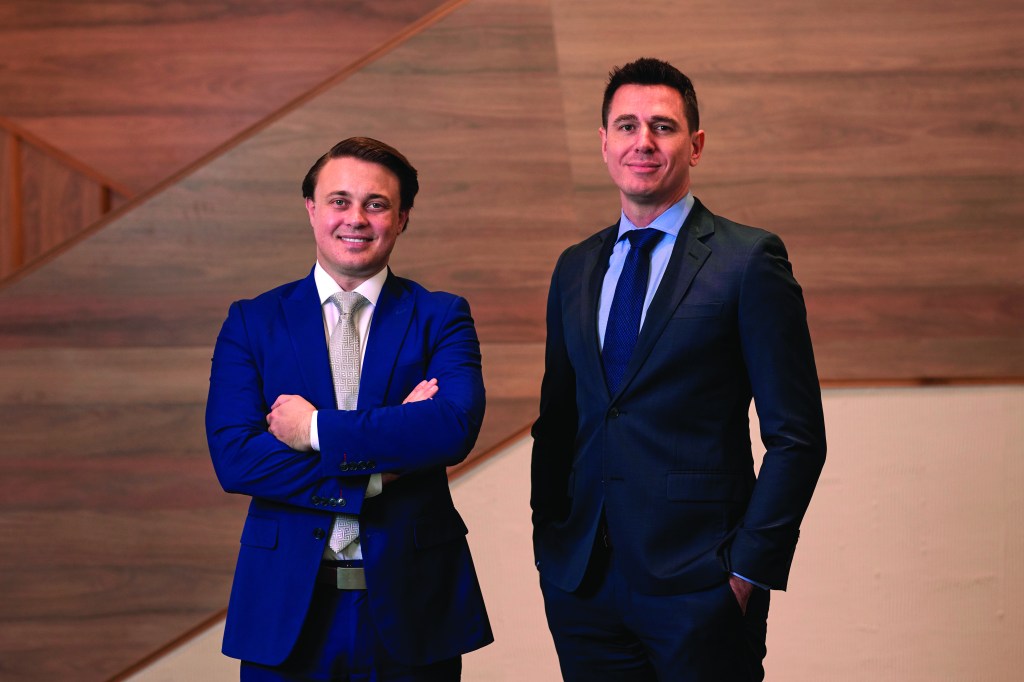 The technology is like GPS – without the satellites. In technical terms, it's an inertial navigation system that enables positioning without using satellites. The tech has uses in all fields – land, sea and air – but a $690,000 grant from the ASA through its Moon to Mars Supply Chain Capability grants program allowed Advanced Navigation to space-qualify its AI and be picked up by NASA, as well.
"There's huge utility for that technology in space," Orr says. "When you have a spacecraft, you need to know which direction you're pointing and where you're headed – our technology gives you all that information. The tech has been around since the 60s, but our version, the AI version, can do it more accurately, with less power. You can run reliable missions with space using that."
And Orr credits NASA's use of the technology in its next lunar mission to the ASA.
"For where Australia's space journey is at, I think they [the ASA] have had a tremendous impact in driving the industry," he says.
"I think any investment strategy needs to be diversified. You can't be wholly reliant on grants. You never know what happens with grants; they're not guaranteed. For us, the grants have certainly allowed us to do something that we wouldn't have otherwise done."
The company raised $108 million in its November 2022 Series B funding round led by US global investment firm KKR. To date, the company has raised more than $134 million from venture capital.
The ASA's funding strategy
The head of the ASA, Enrico Palermo, says the agency's funding strategy is multifaceted – there's cash, and there's everything else.
"We're here to open doors internationally, to get deals with partner space agencies and governments to do things in space," he says. "Part of our job is to find investment opportunities for Australian companies to access the international supply chain."
Palermo was appointed to the position after one year as the chief operating officer of Virgin Galactic. That was his second stint at the company – he was one of its first ten employees in 2006.
"Part of my aspiration is to ensure we have ambitious space programs in Australia that benefit the economy and Australians. Having a thriving space sector is just critical to the wellbeing of our nation."
Palermo says that thanks to the introduction of the ASA, Australia is lining up to be a global space player.
"If I reflect historically, we had an opportunity to be part of the International Space Station, and we let that opportunity go," he says. "As a result, we lost access to a science platform that our scientists and universities could use. Now, we have a seat at the table."
Perhaps its most significant feat is securing an Australian-made rover for a NASA mission to the moon through the ASA's $150 million Moon to Mars initiative. Controlled from Earth, the rover will collect lunar soil, and NASA will try to extract oxygen from it. The hope is that the rover will play a pivotal role in establishing a human presence on the moon and supporting Mars missions.
"Our rover is our boldest step yet," Palermo says. "We can demonstrate our remote
operations autonomy experience to the world. We can contribute to Artemis across launch, the ground segment, the space segment and the lunar surface, leveraging the capabilities we have today."
But Palermo and Williams suggest Australia has a bigger problem than sovereign capability: education.
"Sometimes the discussions about space can be superficial," Palermo says. "It's about rockets and astronauts… It comes down to that if you're tapping your credit card to pay for coffee, you're using space."
Suppose we can educate society on the utility of space technology. Cicada Innovations' Williams says growth in the sector will then follow – both in the 'upstream' and 'downstream' sectors ('upstream' being companies that design and manufacture spacecraft and payloads, and 'downstream' being the companies that use space technology in a non-space environment).
"Space is the ultimate platform to help us solve the climate crisis," Williams says. "Earth observation and weather technologies have been used for scientific, military and economic purposes, providing data and insights about maritime activity, crop health and energy usage. As the crisis worsens, it is now a critical tool to keep our nations accountable against their commitments."
But there are plenty more real-world use cases: like GPS technology, ATM transactions, and even market trading activity.
"If you're trading in shares, at least half of those transactions are done through communications
in space," Gilmour says.
In both sectors, the experts say Australia has demonstrated extreme technical capability.
"I think we're competitive," Gilmour says. "We're on the cusp of success. Nobody has a real advantage – the technology is so new, and it's changing quickly. We're a smart, innovative country – we can stay ahead of the curve."
Look back on the week that was with hand-picked articles from Australia and around the world. Sign up to the Forbes Australia newsletter here or become a member here.
More from Forbes Australia