The concept of non-fungible-tokens (NFTs) and their potential value was difficult for many people to get their heads around. It turns out the global scepticism was warranted. A new study has found 95% of NFT collections are worthless.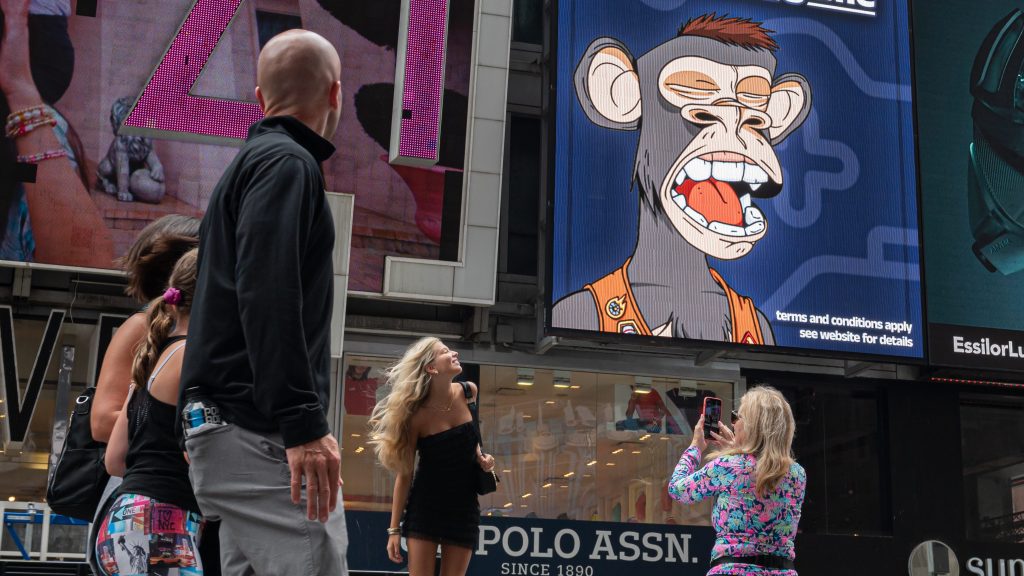 When it comes to cryptocurrency, NFTs have been dubbed the rising stars of the growing market over the past few years. However, a new study by dappGambl has found that 95% of NFT collections – held by an estimated 23 million people – are "worthless".
The concept of NFTs – a digital, tradable asset,often in the form of art, that fluctuates in value – has always garnered a healthy amount of market scepticism. It turns out the sceptics were onto something – with the vast majority of people owning a NFT collection holding a dead investment.
Dead investments held by millions
Of the 73,257 NFT collections that dappGambl identified, an "eye watering" 69,795 had a market cap of 0 Ether (ETH).
It says weekly traded value of NFTs sat at around $80 million in July 2023, just 3% of its peak in August 2021.
"The statistic effectively means that 95% of people holding NFT collections are currently holding worthless investments," the study says.
"Having looked into those figures, we would estimate that 95% to include over 23 million people whose investments are now worthless."
NFTs: a case of "buyer beware"
A number of tokens have made it into the headlines over the past two years, attracting millions of dollars in sales and celebrity interest.
But interest is waning in NFTs, causing prices to drop, dappGambl says. In July the price of the popular Bored Ape Yacht Club collection dropped to a historic low of less than 30 ETH – about $58,000 – the lowest since October 2021.
In January last year, singer Justin Bieber purchased a 'Bored Ape' NFT for a record $1.3 million, but it's now worth around $37,000 – a drop of around 97%.
"This daunting reality should serve as a sobering check on the euphoria that has often surrounded the NFT space," dappGambl said in its analysis.
"Amid stories of digital art pieces selling for millions and overnight success stories, it is easy to overlook the fact that the market is fraught with pitfalls and losses."
A case of oversupply, lack of demand
In simple terms, there isn't enough demand for NFTs to keep up with supply.
Of the NFTs identified in the dappGambl research, just 21% had full ownership. This means 79% of all NFT collections remained unsold. The situation has created a surplus of NFTs, creating a buyers' market.
"As a result, projects that lack clear use cases, compelling narratives, or genuine artistic value are finding it increasingly difficult to attract attention and sales.
"It is a stark reminder that, while the NFT space has introduced a revolutionary new model for ownership and the monetization of digital assets, it remains a highly speculative and volatile market," the research found.
---
Forbes Australia Issue 7 is out now. Tap here to secure your copy.
---