Passengers onboard a Virgin Airlines flight VA1316 from Melbourne to Hobart were left stunned as Sir Richard Branson dialled in via Facetime with a $7000 surprise.
Branson's phone call on Thursday morning was played over the plane's PA system as he told the 150 passengers on board they'd each receive a free Virgin Voyages holiday valued at up to $7,000.
"Well, today, you happen to be travelling on the same route as our Aussie MerMaiden Voyage," Branson said.
"To celebrate this milestone, I'm pleased to gift each adult onboard a free Virgin Voyages cruise."
The Melbourne to Hobart flight represents the same route the Resilient Lady will sail when it leaves its homeport of Melbourne's Station Pier on December 11. The boarding gate for the flight was also transformed into a Virgin Voyages' RockStar Quarters, inspired by the ship itself with a hot tub, balcony and hammock. Sailors and cabin crew reportedly entered the gate dancing.
Branson also gifted cabin crew, ground crew and baggage handlers a free cruise, totalling more than $1 million in free holidays.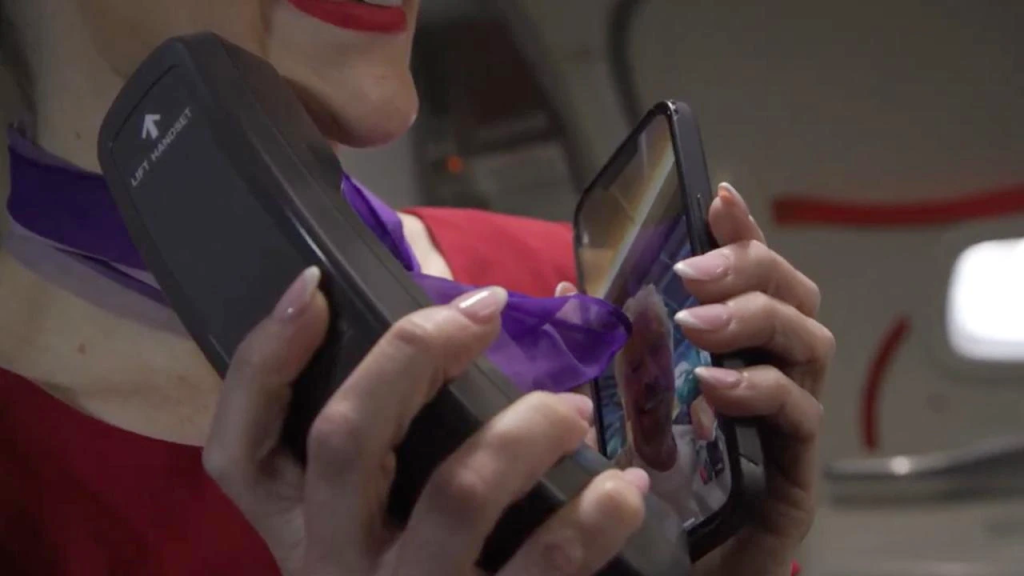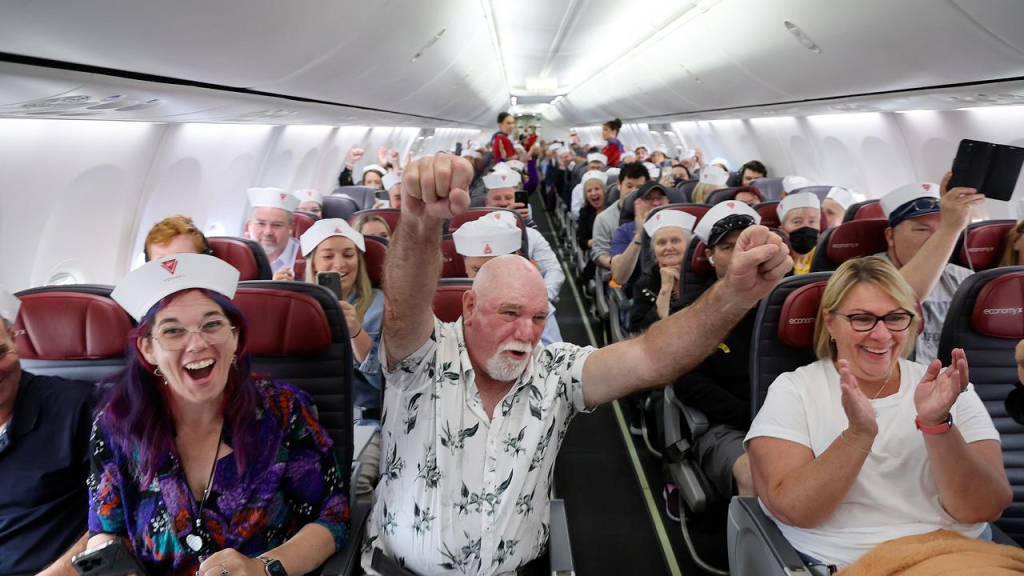 "The foundations of Virgin Australia were about keeping the air fair and we're proud to be taking that same mantra to the sea with Virgin Voyages," Branson said. "We want to give Aussies the opportunity to have an affordable, stress-free holiday where they can take a well-earned break, have fun and get a dose of vitamin sea."
The company's chief marketing officer, Libby Minogue, said the feeling in the gate lounge and onboard the flight was "electric".
For those who weren't on the flight, Virgin Voyages has announced cheaper rates for its cabins, starting from $149 per person per night.
The move comes as Virgin Australia faces claims from cabin crew over 'poverty pay', fatigue and a poor rostering system as well as unrealistic turnaround times, and high staff turnover have led to crew missing breaks.
Look back on the week that was with hand-picked articles from Australia and around the world. Sign up to the Forbes Australia newsletter here or become a member here.
More from Forbes Australia