Virgin Australia could face strike action over job insecurity, unsafe conditions and 'poverty pay' as the airline's approach to bargaining 'frustrates' staff, the Transport Workers Union says.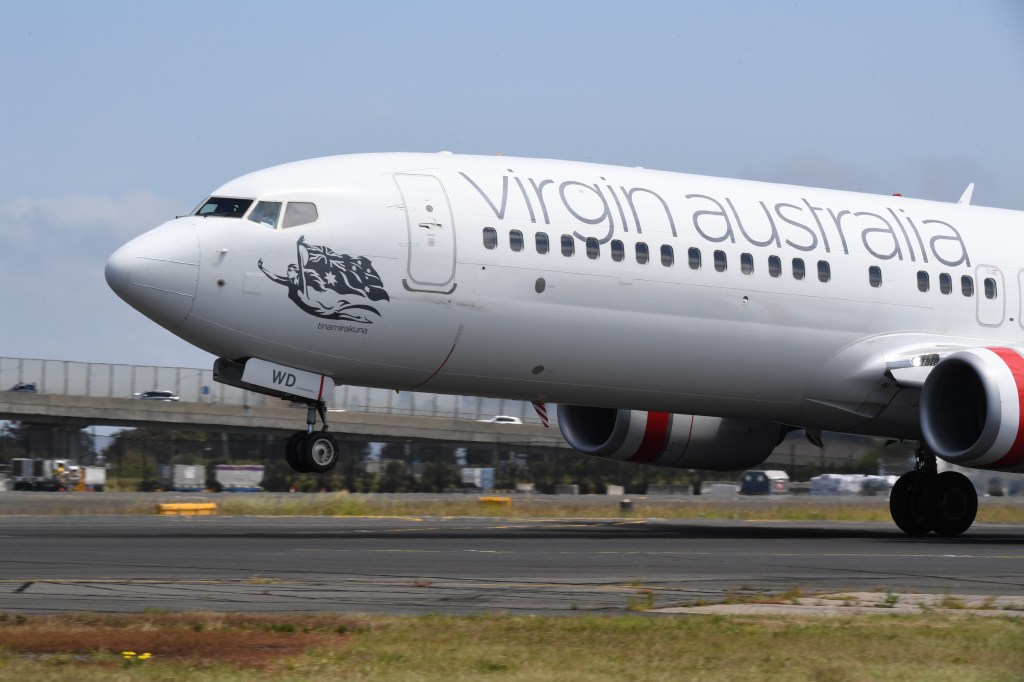 The airline's cabin crew members will apply for a Protected Action Ballot on November 14, with workers set to vote on strike action, after Virgin Australia reportedly cancelled a meeting in which it had committed to respond to workers' claims for a living wage and safe conditions, and provide an updated agreement offer, the TWU stated.
"Virgin workers above and below the wing have remained loyal, worked hard to rebuild the airline and seen it back into profit," TWU national secretary, Michael Kaine, said.
"Owners Bain Capital have not held up their end of the bargain to correct rock-bottom pay, improve work-life balance, and fix unsafe rostering."
Cabin crew had reported fatigue as a "crippling issue", and claimed a poor rostering system, unrealistic turnaround times, and high staff turnover have led to crew missing breaks.
"Pay and conditions are inextricably linked to aviation workers' ability to ensure the safety of passengers and crew. Protected industrial action is always a last resort, but our members know there are no second chances at 30,000 feet," Kaine said.
"Our cabin crew, ground crew and pilot members have all reported fears of mistakes being made due to their unsustainable working conditions, made worse by high turnover, fatigue-related absenteeism, and juggling second or third jobs.
"Workers are utterly exhausted, with several cabin crew members reporting near-misses on their drive home from long shifts. We need to see a considerable shift in Virgin's bargaining approach to ensure a fair, sustainable enterprise agreement offer and avoid last resort strikes."
The TWU stated that Virgin ground crew applied for a Protected Action Ballot three weeks ago, which has been approved by the Fair Work Commission. The TWU claims Virgin owners Bain Capital have "broken commitments" to airline staff.
TWU members from the airline have served a five-point claim to Bain Capital, asking the company to commit to respect for workers; secure jobs; ongoing investment; an annual $1,000 employee share scheme; and industry reform.
A spokesperson for Virgin Australia told Forbes Australia it has been less than two weeks since the expiry of the current Cabin Crew Agreement.
"Since that time, Virgin Australia has continued to bargain in good faith, and with a clear commitment to relevant unions of our intention to reach an amicable solution on a new agreement," they said.
"The TWU taking this move to go to ballot for protected industrial action while negotiations are still progressing both constructively and within reasonable timeframes reflects the changed industrial relations landscape and is now a common part of the early process."
The next round of negotiations with the TWU and the FAAA is slated to take place on Wednesday November 15.
"Both unions were accepting of our request to move the meeting by 3 business days to ensure there is adequate time to review and respond to the most recent union claim. Virgin Australia remains confident that an amicable solution will be found. One that appropriately rewards our valued Cabin Crew and at the same time protects the underlying commercial resilience of Virgin Australia and the outstanding value and choice it provides every day to the Australian travelling public."
Look back on the week that was with hand-picked articles from Australia and around the world. Sign up to the Forbes Australia newsletter here or become a member here.
More from Forbes Australia