Forbes got an exclusive look at the celebrities and billionaires who've used a federal program to hide their private-plane flights. Here's why it's not working.
---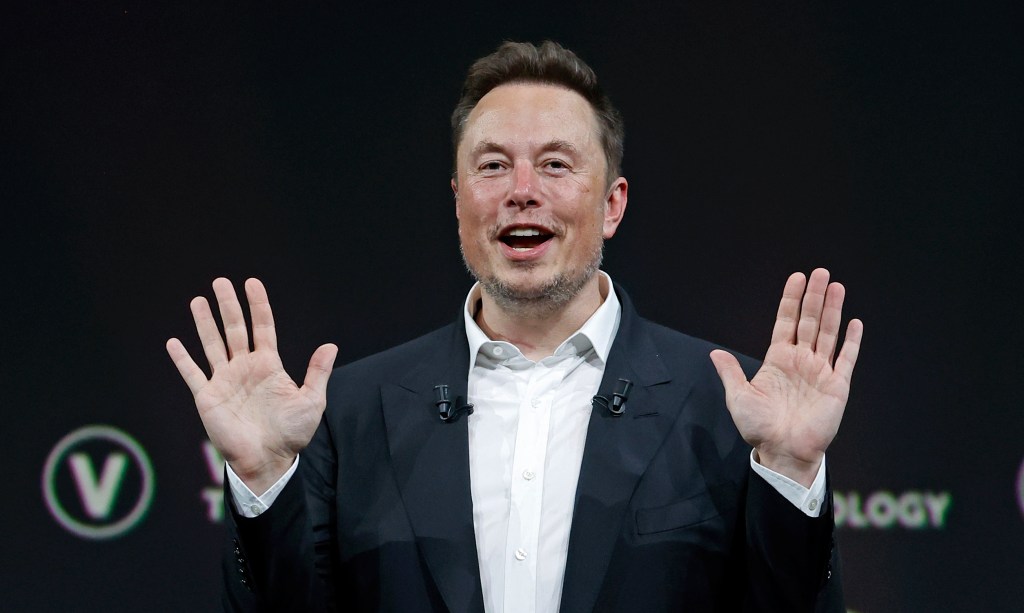 When he bought Twitter in October 2022, Elon Musk's to-do list included giving Jack Sweeney the boot.
Sweeney, a college student from Orlando, Florida, had been tracking Musk's $65 million Gulfstream G650 and tweeting the whereabouts of the richest man on Earth. Musk wasn't amused. He saw his privacy as a security issue. "I don't love the idea of being shot by a nutcase," he told Sweeney in a direct message.
Musk took his quest for privacy one step further. He enrolled in a free Federal Aviation Administration program called PIA that allows private-jet owners to hide their location by having their planes transmit alternative identity codes.
It didn't work. Sweeney is still publishing the movements of Musk's G650 in real time — he's just switched to Instagram, BlueSky and Facebook. It was easy to crack the FAA's privacy code, Sweeney told Forbes. "You can do it in a day." Eventually, Musk and his crew quit trying, Sweeney said, and now Musk flies unmasked. Musk didn't respond to requests for comment.
The FAA's PIA program has cloaked the travels of 48 private jets this year, according to JetSpy, a subscription flight-tracking service. The Delaware-based company has been able to figure out the owners of 38 of those planes and shared those findings exclusively with Forbes. They're a mix of the bold-faced names of celebrity gossip and billionaire masters of the tech and financial universes, with some surprising exceptions.
---
FREQUENT FLYERS
Here are the jet-setters who tried and failed to travel under the radar.
OWNER
JET
NOTES
Churchill Downs Inc.
Dassault Falcon 2000
Owner of Kentucky Derby racetrack
Ossoff Family
Cessna Citation V
Richard Ossoff is the father of U.S. Senator Jon Ossoff
Emerson Electric
Four Dassault Falcon jets
Industrial company headquartered in Ferguson, Missouri
Encompass Health
Two Cessna Citation Sovereigns
New name for scandal-hit HealthSouth, founded by Richard Scrushy
Evan Spiegel
Gulfstream G650
Snapchat billionaire's plane has visited Rwanda, Australia and French Polynesia
Gemini Group
Cessna Citation Sovereign
Family-owned auto-parts company based in Bad Axe, Michigan
H. A. "Andy" Andersen Family
Dassault Falcon 2000
Owners of Portland, Oregon-based Andersen Construction
Herb Chambers
Gulfstream G500
Billionaire owner of 60 auto dealerships in New England
Jason P. Talley
Cessna CitationJet
Tech and aviation entrepreneur
Jeff Bezos
Two Gulfstream G650s
Frequent stop: near a Malibu home he reportedly rents from Kenny G
Jeff Hansen (Iowa Select Farms)
Dassault Falcon 2000
Activists oppose Hansen's industrial-scale hog-farming company
John Irwin Crandall Jr. Family
Cessna CitationJet
The late Crandall founded Amelia Bay, maker of tea and coffee extracts
Ken Griffin
Bombardier Global Express
21 stops in France this year
Robert Bass
Two Gulfstream G650s
The Texas billionaire's planes have racked up 129 flights this year
Louis S. Beck
Cessna CitationJet
Beck runs Janus Hotels and Resorts
Magic Johnson
Gulfstream III
His plane has criss-crossed the country 103 times this year
Marcus Lemonis
Bombardier Challenger 600
The TV personality and RV dealer's plane has flown 146 times
RFK Racing
Hawker Beechcraft Premier 1
A Nascar team part-owned by John Henry's Fenway Sports Group
Sam Zell Family
Bombardier Global 7500, Global 6500 and Challenger 600
The late billionaire's family inherited a fleet of large-cabin jets
Sergey Brin
Gulfstream G650
Google cofounder has twice been to Fiji, perhaps to visit Larry Page
Taylor Gerring
Dassault Falcon 7X
Cofounder of the blockchain network Ethereum
Taylor Swift
Dassault Falcon 7X and Falcon 900
131 flights, many to Eras Tour locations
The Sewell Family of Companies
Cessna Citation Sovereign
Owners of auto dealerships in Texas' oil-rich Permian Basin
Ubiquiti Networks
Gulfstream G650
Billionaire owner Robert Pera's plane has visited Italy, Taiwan and Latvia
University of Kansas
Cessna CitationJet
The jet, bought with booster money, mostly makes short hops in-state
Walmart
Two Cessna Citation Sovereigns
The retail giant has a fleet of 16 jets
WinCo Foods
Cessna Citation V
Employee-owned supermarket chain has 139 locations
Source: Jetspy
---
Despite the jet owners' enrollments in PIA, it's still possible to see how frequently Taylor Swift has visited her tall American boyfriend, Travis Kelce, in Kansas City; where Magic Johnson is chasing the next deal in his Gulfstream III; how many times Kenneth Griffin has visited France, or where Jeff Bezos, Sergey Brin and Evan Spiegel — or at least their planes — have taken off and landed.
The public can also follow jets owned by Walmart and employee-owned WinCo Foods as they zig-zag the country, and we're privy to the otherwise hush-hush athlete-recruiting efforts of the University of Kansas, which has been taking flak for years from faculty over the expense of its Cessna Citation CJ4.
---
TRANSPONDER SIGNALS
Plane watchers follow the aircraft by tracking transponder signals that planes have been required to transmit since 2020. The transponders flash out location, altitude, speed and a unique ID code assigned by the International Civil Aviation Organization (ICAO).
The system is called Automatic Dependent Surveillance-Broadcast, or ADS-B. When it was first sketched out in the 1990s, its designers didn't anticipate that plane-spotting enthusiasts would use inexpensive receivers to capture the signals and collaborate online to create coverage maps that track planes around the world.
Hence the FAA's privacy program, which allows jets to send out fake codes to thwart identification by everyone except the authorities. It costs nothing to enroll in PIA — short for Privacy ICAO Aircraft Address — but it's complicated and time-consuming for plane owners to change their codes and test whether they're functional.
Experts told Forbes that the program isn't working because not enough aircraft are using it — the FAA said it's issued about 390 alternate ID codes since PIA began in 2019 — and jet owners don't change their fake codes frequently enough.
"It's useless," says Martin Strohmeier, cofounder of the European crowd-sourced flight-tracking website OpenSky Network. "At worst you could even say it's dangerous because people may believe it gives them some sort of cover, which it does not."
---
TAYLOR + TRAVIS
Not that Taylor, if we can call her that, can hope for any cover. Millions of Swifties follow the pop icon's every move. Still, flight tracking may provide special insight into her heart. Her plane has visited Kansas City three times so far in October. Just about everyone knows Swift was in the crowd at Arrowhead Stadium on October 12 to watch a football game featuring the guy whose career she made. JetSpy — and Sweeney's Instagram account @taylorswiftjets — inform us that her jet dropped her off that day, returned home to Nashville, then came back to Kansas City on October 14. Heart-hands emoji.
Others fly to destinations for reasons unknown to outsiders. Griffin, for example. Forbes estimates his net worth at $33.5 billion; one of his firms, Citadel Securities, acts as the intermediary for more than one in three U.S. stock trades. His plane, a Bombardier Global Express (price tag: $12 million used), has notched 195 flights this year through Monday, traveling 257,000 nautical miles. According to JetSpy, the billionaire's plane has visited France more often this year than Chicago, where Citadel was headquartered until last year (it moved to Florida) and where it still has a big presence.
Though we have no special insight into Griffin's heart — he didn't respond to requests to talk about his air travel — we can surmise that he, like Musk, has security reasons for wanting his jet to fly under the radar. For instance, Griffin's whereabouts are tracked on Reddit by retail stock investors who blame him for the controversial 2021 halt in GameStop trading on the Robinhood platform, which helped big trading houses dig out from under billions of dollars in losses while hurting many of the trade-at-home folks. Griffin denied involvement.
"I've seen my clients deal with threats to their safety because of people that were tracking them," Dan Drohan, CEO of Solairus Aviation, a company that manages over 300 private jets for their owners but has no connection to Griffin, told Forbes. "It's most upsetting for the ones that have kids."
Sweeney, who Musk allowed to set up a new account on X (nee Twitter) tracking Musk's jet as long as he waits 24 hours to announce its location, defends cracking the PIA codes and publicizing what he finds. "This account has every right to post jet whereabouts," he tweeted in 2022 before he was banished. The transmissions of planes' locations are public information, he said, and "every aircraft in the world is required to have a transponder, even AF1," a reference to Air Force One, the U.S. president's plane.
Another reason for the jet set's touchiness: environmental advocates have used plane-tracking to measure the harm that private jets cause to the world's climate and to shame their owners. For instance, the average American produces 16 tons of carbon dioxide a year. By comparison, Griffin's jet, in the first nine-plus months of 2023, has emitted about 12 million tons.
---
LEGAL ESPIONAGE
Tracking also allows for corporate espionage of the legal variety. Brad Pierce, who owns Restaurant Equipment World, told Forbes that the sales calls he makes in his Cirrus SR-22 have enabled him to expand his Florida-based business. He said it's also allowed a large competitor that he won't name to monitor his travels and then drop in on the potential customers he's been pitching. He said that the sources for that information are the company's executives themselves, who've confessed to him at industry conventions. "They said, 'We have one guy in our office who is just nonstop trying to track where you are so we can send our own people in afterward,'" Pierce told Forbes.
Gaining an edge in business is a selling point for subscription jet-tracking sites like JetSpy, Quandl and JetTrack.
For PIA to work, aircraft owners should ideally change their fake identity codes for every flight, according to Strohmeier of OpenSky Network.
Right now that's impossible, said Rene Cervantes, operations vice president for aircraft manager Solairus Aviation, which has a handful of clients who use PIA. Changing the code requires the transponder manufacturer to produce a software update on a compact disc, of all things, which can take a month. Many owners interested in the program don't follow through after hearing what's involved, Cervantes told Forbes.
Some PIA enrollees appear to have given up. Among those who haven't flown under an alternate address since last year are Kim Kardashian, Mark Zuckerberg and the private-equity giant Blackstone Group, led by billionaire Stephen Schwarzman.
French billionaire Bernard Arnault has given up, too. But he's taken it one step further. Last year, after the CEO of luxury conglomerate LVMH came under fire from a Twitter account looking to shame him over his carbon-dioxide emissions, he sold the company jet.
Arnault, whose $187.6 billion fortune Forbes said this month makes him the second-wealthiest person in the world, is now a renter, not an owner.
Look back on the week that was with hand-picked articles from Australia and around the world. Sign up to the Forbes Australia newsletter here or become a member here.
More from Forbes Australia