By disrupting the traditional model of 'gallery as gatekeeper,' online gallery Bluethumb is helping thousands of Australian artists to connect with buyers.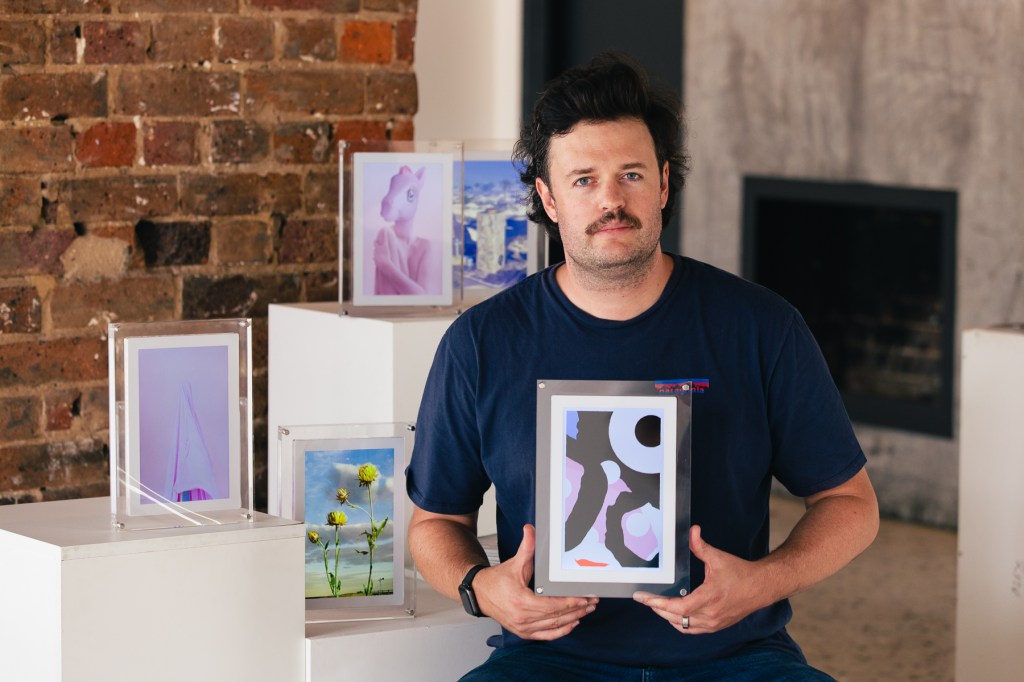 When George Hartley and his brother Edward founded online gallery Bluethumb in 2012, the idea of artists being able to sell directly to collectors online was met with scepticism.
"Back when we launched in 2012, people were still arguing about whether you could sell shoes online," says George Hartley.
"People told us that no one would buy art online. A year later, they said, 'Well, no one's going to spend $1,000.' They already had. Then they said, 'No one's going to drop big money on a piece of art sight unseen.' That proved to be incorrect."
Last year, an American collector purchased a $60,000 painting by Robert Hagen on Bluethumb – and it was not an isolated occurrence. Unsurprisingly, during COVID-19 lockdowns many Bluethumb sales records were broken.
Many who resisted the idea of buying art online were forced to give it a go.
The average cart size has tripled in value over the past ten years, and the business has roughly doubled every year. Bluethumb has $306 million of art currently for sale from the 20,000 Australian artists on its platform.
It has just launched in the United States, giving Australian artists exposure to a significantly bigger market.
Bluethumb takes a 30% commission from each sale, which is lower than a traditional gallery commission of between 40% and 50%.
"The traditional model seemed opaque," says Hartley. "You go into an expensive gallery and there's no prices on the art. The general thinking is that if you have to ask the price, you can't afford it – or you don't know enough about art. We wanted to build a platform that is welcoming to anyone who is starting out on their journey in collecting art."
Bluethumb's longstanding policy of free returns has helped to entice people to give online art purchases a try. Hartley calls it a "superpower of growth."
"The beauty of art is that it looks better in person than it does on a screen. Our returns are super low and it's usually the frame that isn't right for the space," says Hartley.
A handful of Bluethumb's artists have become millionaires, while hundreds more have quit their day jobs to devote themselves full-time to their craft. The platform is open to anyone starting out in their career – as well as hosting artwork by luminaries like Ken Done.
Hartley has a Master's in computer science and was previously a UX designer, so customer experience sits at the heart of Bluethumb's platform.
His father was an artist but never lived off his art sales, and Hartley knew that if he were to succeed in helping people like his father to grow their careers, he had to create a world class tech marketplace.
"We have to bring the buyers," he says. "That means focusing on the nitty gritty of how to grow a tech platform user base: things like SEO, paid acquisition, retargeting, email marketing."
It uses a combination of algorithms and human curators to select the most interesting artwork to feature in collections. Its data and analytics highlight what is trending across Australia's art buying population: right now, it is large-scale abstracts featuring shades of blue, and native birds.
The data shows that its biggest spending cohort by monetary value are aged between 45 and 54. However, millennials aged between 35 and 44 are buying the most by volume.
Bluethumb was the first online gallery to be accredited by the not-for-profit Indigenous Art Code, which aims to stamp out fraudulent actors and other bad practices.
Bluethumb has also onboarded a third of Australia's Indigenous Art Centres, as most are located in remote areas and rely on in-person sales.
The Bluethumb Art Prize is Australia's most valuable, with a cash prize that was recently increased to $250,000. Its judges include former Archibald Prize winner Blak Douglas.
"We could afford to give that bigger prize. We wanted to change the life of the winner," says Hartley.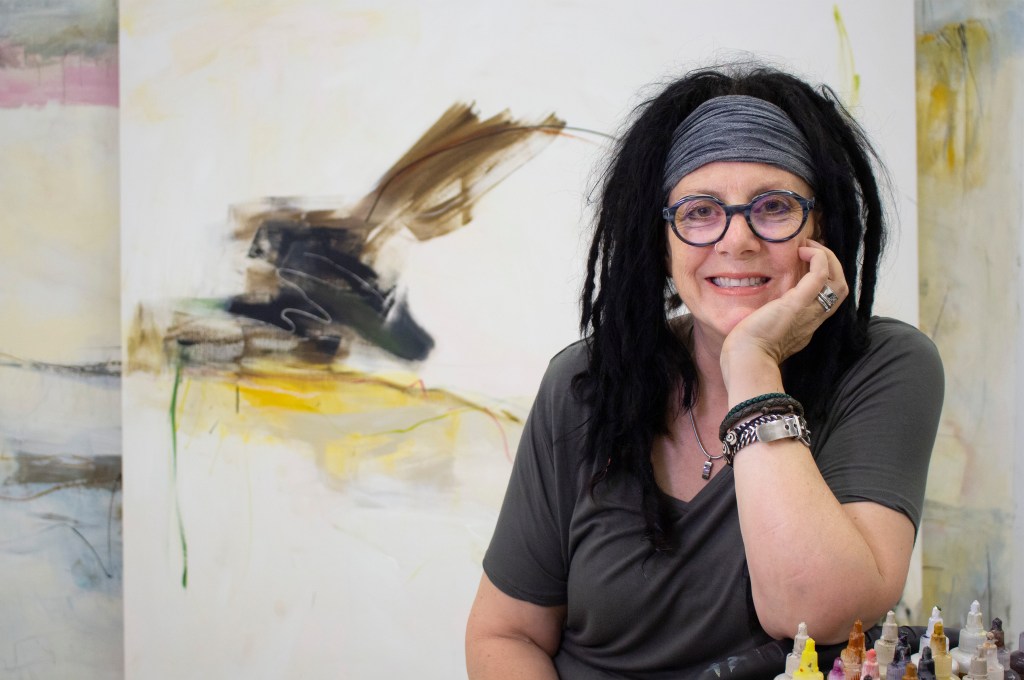 Painter Cheryl Harrison is one of the most popular artists on Bluethumb. She credits the platform with turning her career around.
For the first 25 years of her life as a painter, she was beset with challenges – both financial and health related.
She was struck with severe rheumatoid arthritis while completing her BA in painting.
"I went from doing eight-foot oil paintings to hardly being able to lift a paintbrush and not being able to stand. I spent my days just painting in my head," she says.
When better treatments became available, Harrison was able to move to the UK, but it was a constant battle to get her work into galleries.
"I did a lot of knocking on gallery doors, because I was reliant on galleries to break into the market. There was no internet back then, so I would present a gallery with slides of my work. In the UK, there are three-year wait lists for a solo show."
After 18 years abroad, Harrison returned to Australia and did a master's degree in Brisbane. She used funding from grants to set up her own gallery in Port Douglas.
"Once I had a shopfront, I started to receive interest in my work – particularly from visitors from Melbourne and Sydney. Ultimately though, the gallery wasn't sustainable in the low tourist season and I closed it after a couple of years."
In 2019, Harrison was busy preparing a body of abstract expressionist works for The Other Art Fair in Sydney. Shortly before it was held in March 2020, the pandemic lockdowns began and the event was cancelled.
"I'd just invested at least six months of hard graft. I was just sitting there looking at my paintings and thinking, 'I've got stock. How do I get it out there?' I knew that air freight to galleries in Brisbane would be expensive."
Harrison put her paintings on online art gallery BlueThumb and they sold faster than she imagined possible. She has since sold more than 400 paintings, most of which for a few thousand dollars each.
"I actually feel like I'm justified in painting now," she says. "Before Bluethumb, money had always been tight. A tube of paint costs 20 bucks. Sometimes I'd ask myself, 'Do you want to eat, or do you want to use the colour pink?'"
Harrison sells her art locally on Bluethumb and internationally via the online galleries Saatchi Art and Singular Art. She does not sell at bricks and mortar galleries anymore.
She has used money from sales to build herself a large studio in her backyard, and her husband also has his own studio, as he too is a painter. They have dedicated another part of their house to dispatchments.
"Using Bluethumb as a platform to sell my artwork has changed my life," she says.
Look back on the week that was with hand-picked articles from Australia and around the world. Sign up to the Forbes Australia newsletter here.
More from Forbes Australia