Iconic Australian self-tan brand Bondi Sands sold to Japanese chemical and cosmetics giant Kao Corporation in August this year, in a deal worth $450 million. Now, co-founder Blair James is on to his next venture, with serial entrepreneur Hamish Buckley. They say they're staring down a $230 billion opportunity.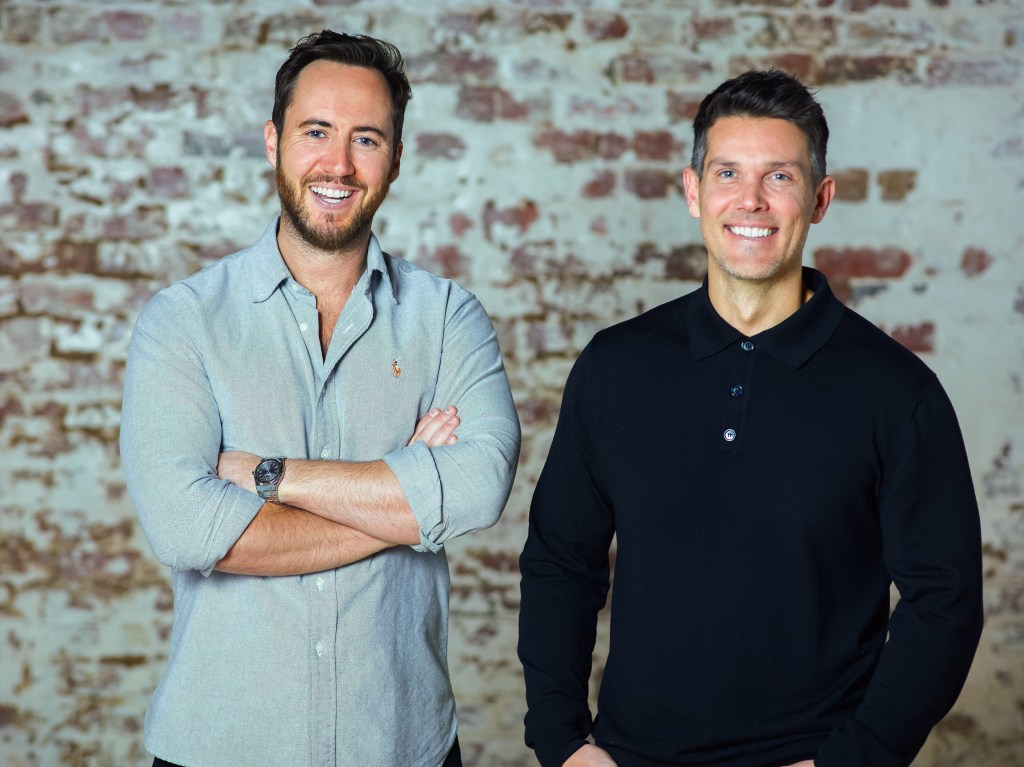 Blair James and Hamish Buckley are the 'Dream Team' – or that's the internal name their distributor, discount pharmaceutical giant Chemist Warehouse, has given them, thanks to the success of their new haircare product, Growth Bomb.
The pair, who say they've been friends for years, launched Growth Bomb in 2020, while James was still at the helm of his wildly successful self-tanner company, Bondi Sands, and Buckley at the helm of teeth whitening business, Mr. Bright. But, hey, it's a pandemic, and everyone's got bit of downtime.
"Blair and I were keeping each other company with text messages and phone calls, and spit-balling ideas to kind of keep the brain ticking over," Buckley says.
Both Buckley and James have history in the cosmetics and skincare business: James with Bondi Sands, which sold to Japanese cosmetics giant Kao Corporation in August this year, for $450 million; and Buckley with Bean Body (sold in 2019) and Mr. Bright, which sold last year to ASX-listed company, Wellnex. Haircare was a natural step.
"We had spoken about hair for a long time," James says. "And we'd spoken to some manufacturers about types of products that were available, and actually we came across a key ingredient that's sourced out of South America called the Yerba Maté leaf. That would go on to form the basis for what Growth Bomb would become."
While James admits he'd always been a skeptic on natural or plant-based products, he says the compounds extracted from the Yerba Maté leaf had already been subject to clinical trials, with the results showing that the compounds (namely, caffeine) could aid hair growth.
"It wasn't like we found a magic leaf that we'd have to go and prove the upside of it – these compounds were proven already," he says.
"When you're going through it the second time, you pick the pieces that work well and the ones that didn't."

– Blair James, co-founder, Growth Bomb
And so, in 2020, the pair invested $250,000 of their own funds into the haircare start-up that would specifically address hair growth and scalp health. In the first six months, they'd achieve $7 million in sales, and secure Chemist Warehouse and Priceline as retail partners.
Of course, launching during a pandemic has its ups – and its downs. The ups were namely that Australians were turning to online shopping. The downs? Delays, difficulty sourcing packaging, difficulty contacting suppliers and manufacturers. But by turning inward to Australian suppliers and manufacturers, the pair were able to navigate the logistics.
"And from a customer point of view, if you look back at the Google search terms of that time, people were searching hair loss," James says. "Obviously stress plays a big part into hair loss, for both men and women, and there was a lot of stress going through that period. So, while there were some headwinds, there were some great opportunities as well."
Retail partner, Chemist Warehouse, tells Forbes Australia, that at the time the pair presented Growth Bomb to the team, the scalp care was exploding – but there was a gap for a natural range that promoted scalp health.
"By far, the most unique element of Growth Bomb is the Yerba Maté natural and powerful ingredient that is backed by science," Chemist Warehouse category buyers Albina Reale and Alicia Vogles say.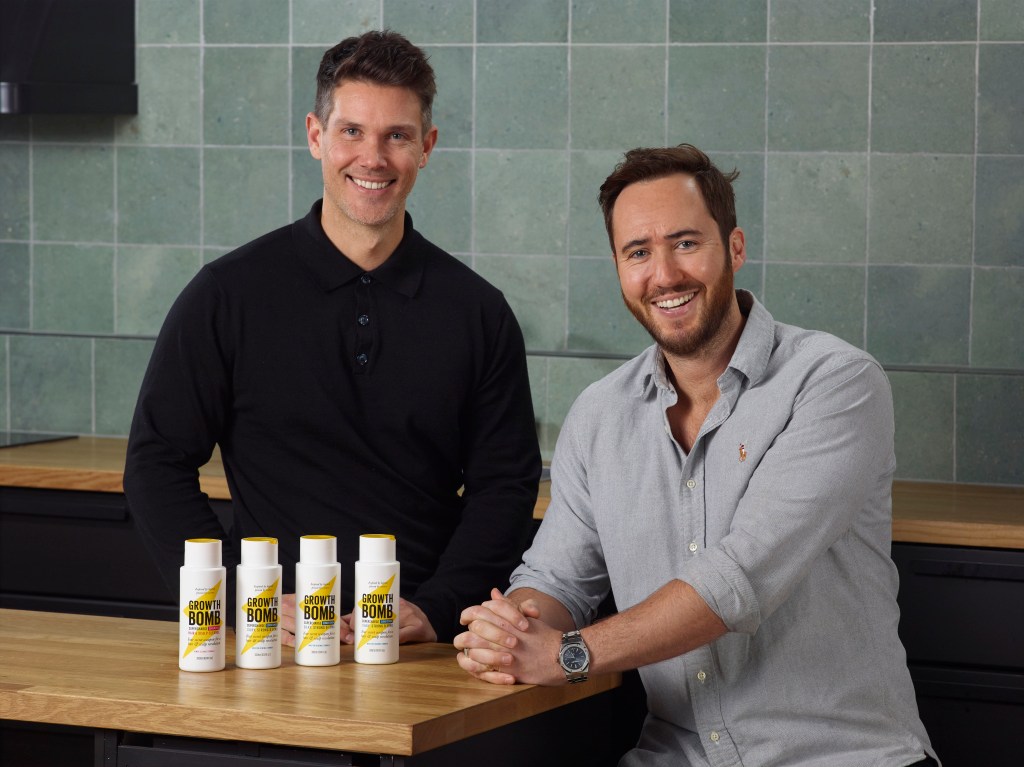 "The bright yellow packaging was also on trend and vibrant, which we knew would disrupt the category, as well as pop on shelf."
While the product was initially intended for 18-30-year-old women, James and Buckley were surprised when the demographics of their online consumer looked more like a 50-50 split.
"I think one of the things we're trying to do as a brand was create something that was gender neutral and did appeal to both," he says. "And so, that was actually really gratifying to see that that direction was working."
Since launching their first products, the pair have extended into AHA scalp exfoliants, hair and nail growth vitamins and lash and brow wands.
James is still involved with Bondi Sands, but in product development as opposed to marketing the brand. Juggling a newborn, too, there's a lot on his plate. But this is his bread and butter – he enjoys the creative process – and the competitive element to business. Buckley is much the same – after launching his first business at 22, he enjoys the entrepreneur journey. But both say this venture has a different feel: "We are almost forming this category of scalp care, we're the leader," James says.
The global haircare market was last valued at US$91 billion (AU$140 billion) in 2022, and is expected to grow to US$150 billion (AU$230 billion) by 2030.
In 2024, the pair plan to launch into the US pharmacy chain CVS, which has about 12,000 stores. The company is initially launching into 2,000. Then, they flag new opportunities in Europe and the Middle East, and say they're in talks with retailers in the UK. And potentially looking at accepting private equity sooner – rather than later.
"When you're going through it the second time, you pick the pieces that work well and the ones that didn't," James says. "We are looking for a growth partner earlier."
Look back on the week that was with hand-picked articles from Australia and around the world. Sign up to the Forbes Australia newsletter here or become a member here.
More from Forbes Australia