This carbon management platform has jumped on the fact there is more than $54 trillion in unpriced climate risk across global capital markets.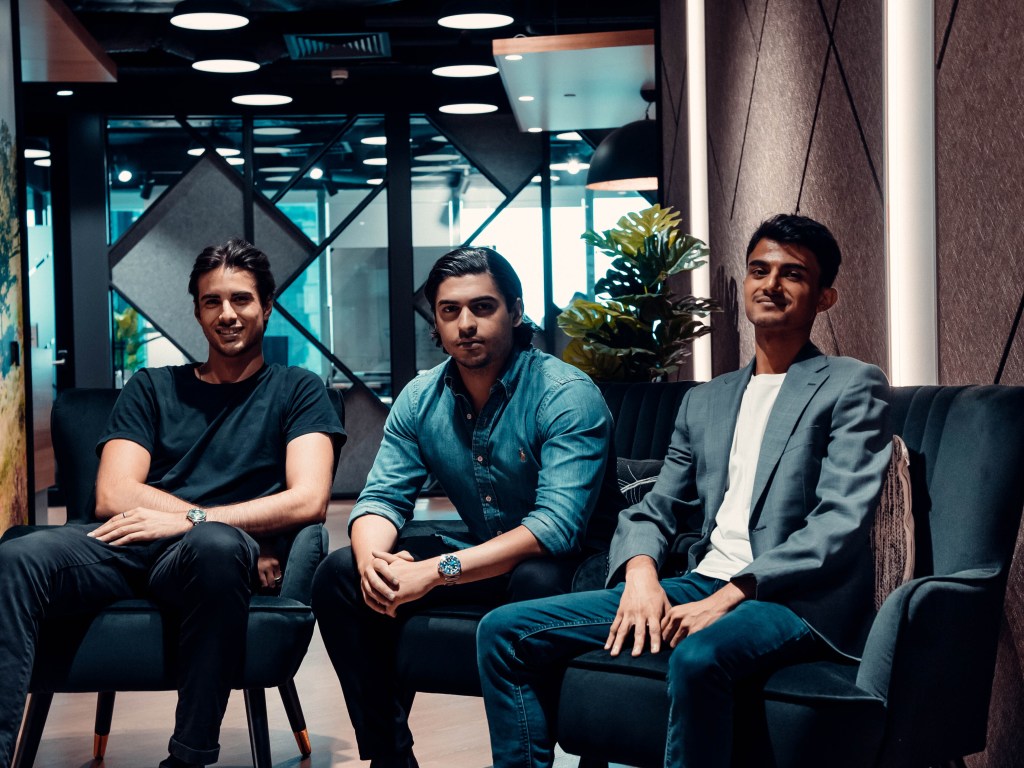 The team at Avarni knows the global demand for carbon management is enormous, and it's targeting professional services companies to accelerate bringing the technology to businesses efficiently.
Avarni is a carbon management platform founded in 2021 by Tony Yammine, Anuj Paudel and Misha Cajic. They met at a Sydney-based tech incubator and had worked in various roles, including time spent at Atlassian and KPMG.
Driven by AI and the power of a global supplier network, Avarni cuts measurement, hotspot identification, and planning from months to days to help companies quickly understand and address their emissions exposure. They launched the product in January 2022 and have seen 40% month-on-month growth in revenue in the past year.
"I met Misha and Anuj in an accelerator program in early 2021. That's when I had just left KPMG and ESG was something we thought would be massive. There was going to be a lot of demand in that space, considering all the regulatory requirements coming in at the time," Tony says.
They all wanted to do something not only in sustainability, "but quite frankly, it's the biggest investment opportunity in capital markets history", he explains, saying there's over $54 trillion in unpriced climate risk across global capital markets.
"What we're witnessing right now is a massive capital reallocation across assets in the private market, and companies need to price those assets according to regulatory requirements and carbon taxes and prices," he says.
They realised that there was a data gap in the market and understood that software could be the enabler of understanding that risk and being able to automate a lot of the workflows; being able to create a 'source of truth' and allowing companies to align with regulatory requirements, and reporting frameworks and then coherently manage the regulatory government and shareholder demands.
They spoke to hundreds of enterprise companies and discovered the pain point was being unable to calculate Scope 3 emissions. Companies were outsourcing that work to professional services firms "because professional services firms are going to be on the forefront of regulatory requirements and advice. That's ultimately how we scored KPMG as our first client," says Tony.
Anuj says, "We realised that we had a great mix of skill sets that complement each other, and it was a natural team formation from there."
Misha was at Atlassian and worked in product management but started an independent software business in early high school, which he grew to over a million dollars in revenue by his early 20s.
"It's a very empowering skill, but also a passion for going in there and saying this is actually a problem that we can solve here. Or there's something that we can make more efficient. And that's exactly the approach we've taken with Avarni," he says in an interview with Forbes Australia.
Clients include KPMG Australia, and Avarni is a technology partner at the McKinsey Digital Capability Center, part of McKinsey & Company's global Digital Capability Center Network.
Tony says one of the core strengths is the data analytics side of things. "To date, through our channel partners, we've analysed over US$100 billion worth of data."
By working through professional services firms, Avarni is working with companies with 1000s of clients.
"Our technology is so far ahead of competitors because we're able to access so much more data right through professional services. So rather than selling to 10 enterprises and then getting ten enterprise data sets, we sell to one professional services firm and get ten enterprise data sets," says Misha.
Tony says that has allowed Avarni to offer unique investment quality insights to the market, enabling professional services firms to provide strategic deliverables to the clients they advise across mining, energy, oil and gas industries.
It creates operational efficiencies with an immense amount of data helping to automate workflows, aggregate data at scale and provide insights to companies that can be used to enhance their risk-adjusted returns.
Misha adds that the way the Avarni model works is to approach it from a network perspective.
"So when it comes to tackling supply chain emissions, which is what we really specialise in, you have to understand that for the enterprises to decarbonise, their supply chain also has to decarbonise," he explains.
The team says that the carbon software management market is expected to generate an overall $200 billion worth of revenue by 2025 and is growing at a 7% compound annual growth rate per year. The environmental consulting market is expected to generate between $50 billion to $70 billion in revenue annually by 2025.
"If you look at those two verticals, we fit within both. Then you look at the unpriced climate risk; it's $54 trillion. So, it's a massive market. If we continue to work with the channel partners we work with, we can take up a significant portion of that market share. We've grown 40% month on month since launch by utilising these channel partners, so it's been significant growth, and that's ultimately what allowed us to raise the capital that we raised within our first year of business," says Tony.
Avarni raised $3 million in December in its second fundraising since its founding. This most recent raise was led by deep tech venture firm Main Sequence, along with existing investors Vulpes Ventures and Common Sense Ventures. They expect to consider a Series A raise within 12 months that could be between $20 million and $30 million.