Zac Duff and Numa Bertron say Apple's Vision Pro launch will be a boon for their business, which launched in 2015.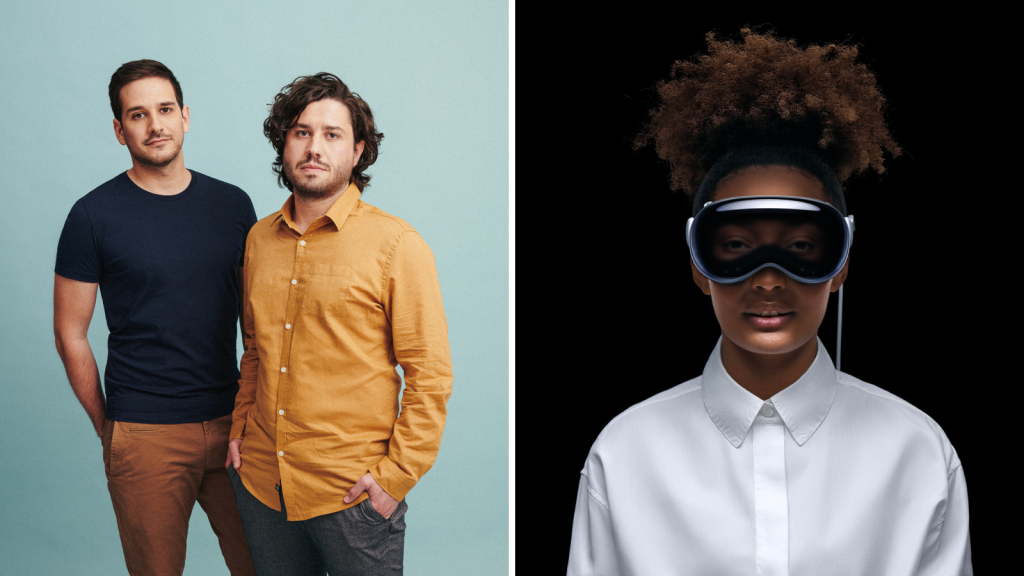 When Zac Duff and Numa Bertron started 3D presentation company JigSpace back in 2015, the co-founders made two bets: that software and hardware would one day converge to kickstart the era of spatial computing, and that JigSpace would be a big part of that.
Now, almost a decade later, Apple has launched its Vision Pro headset (priced at a whopping US$3,500), which promises to revolutionise the tech landscape and bring spatial computing to the world of personal computing. And in Apple's keynote showcasing the headset, which was shown at its annual Worldwide Developers Conference, JigSpace's collaboration with Alfa Romeo's F1 Team Stake was put on display.
"As you can imagine, my co-founder and I were thrilled to be at the event and see JigSpace on the big screen," Duff tells Forbes Australia.
JigSpace is a 3D presentation platform that allows people to communicate ideas through augmented reality. Bertron and Duff hatched the idea for the business when the pair were teaching game development at a college in Australia. They realised that remote learners weren't staying engaged, so they developed a prototype of a live learning platform for virtual reality so those students could learn alongside their classmates.
"We wanted to capture knowledge in 3D, but the tools we used every day just weren't cut out to create and share that content in 3D. Making that process easy and accessible is what started Jig and still remains true," Duff says.
Since its official launch in 2017, it's garnered more than 5 million downloads and claims to be the world's highest-rated AR app. Using JigSpace's tools, which cost $500 a month (for 50 'Jigs', or presentations), users can create interactive 3D presentations. It calls big corporations like Pepsico, Panasonic and Thermo Fisher Scientific clients. Med-tech firm Medtronic is also on that list – it creates AR prototypes of medical devices with CAD-level details.
But its collaboration with Alfa Romeo put it on the map at Apple's WWDC. That project saw JigSpace put Alfa Romeo's F1 car in the hands of fans last year through an AR experience that garnered more than 500,000 views in the first 24 hours.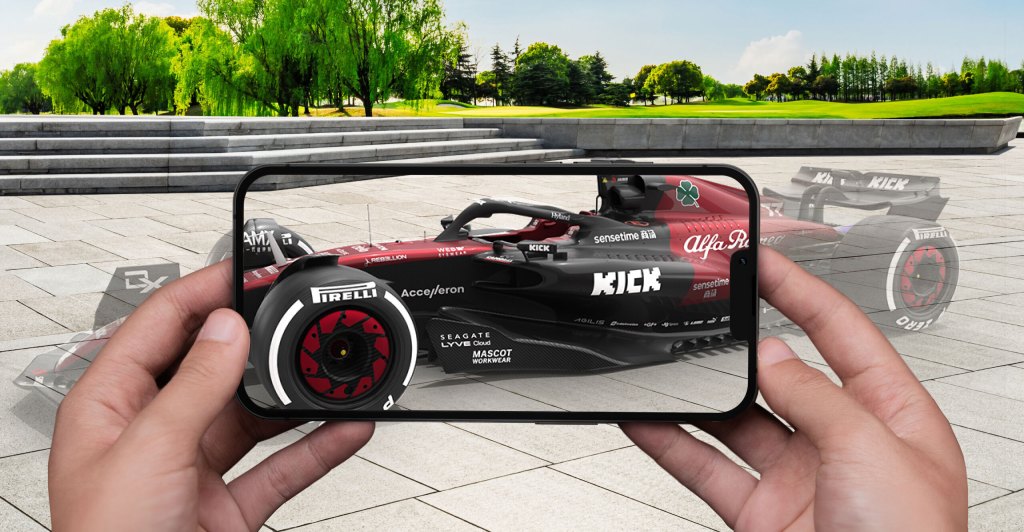 The company raised US$5.2 million earlier this year, after a US$4.7 million capital raise in 2021. But it could be up for another cash injection.
"My phone has been ringing off the hook since the Vision Pro launch," Duff says. "We closed an extension round earlier this year, so we are geared up to continue delivering value. That said, we're always open to opportunities with the right partners that accelerate our growth, so I welcome those discussions."
JigSpace hopes to take advantage of the new interest in "spatial computing" – a term used by Apple when launching its Vision Pro to denote the blend of the physical and digital worlds.
"When we founded JigSpace, we saw too often that people and businesses are forced to communicate the complexities of a 3D world in two dimensions, which limits understanding and slows down business," Duff says.
"We always believed that spatial computing can unlock true understanding and the ability to communicate the same way we experience the world. Fundamentally, that's what Vision Pro enables for our customers – an incredible way to communicate what matters about their products or processes that was simply not possible until now."
Looking ahead, JigSpace hopes to capture value for customers in their sales and customer-facing processes.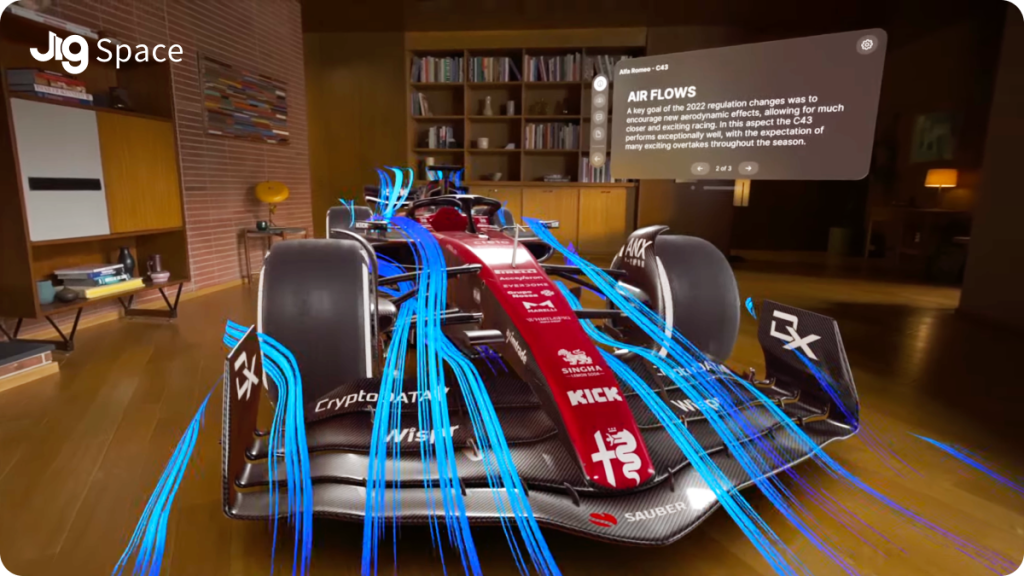 "Long term, our goal is to be the standard for how people communicate in augmented reality. We want to be as ubiquitous in spatial computing as PowerPoint was for personal computers. We're well on our way to achieving that, and the Vision Pro launch is a major milestone on that journey."
So just how far is augmented reality and spatial computing from the mainstream?
"This week's focus on spatial computing is a huge shift for the industry and will make its benefits clear to a wider audience," he says. "In the past, there's been too much focus on the medium–VR, XR, metaverse. Now we're focused on a new paradigm that enables so much more than a narrow definition of the medium."
Look back on the week that was with hand-picked articles from Australia and around the world. Sign up to the Forbes Australia newsletter here or become a member here.
More from Forbes Australia