Technology giant IBM plans to stop hiring people to fill thousands of roles in the coming years that the company believes artificial intelligence can handle, CEO Arvind Krishna told Bloomberg, marking one of the most serious and tangible threats AI has posed to the workforce.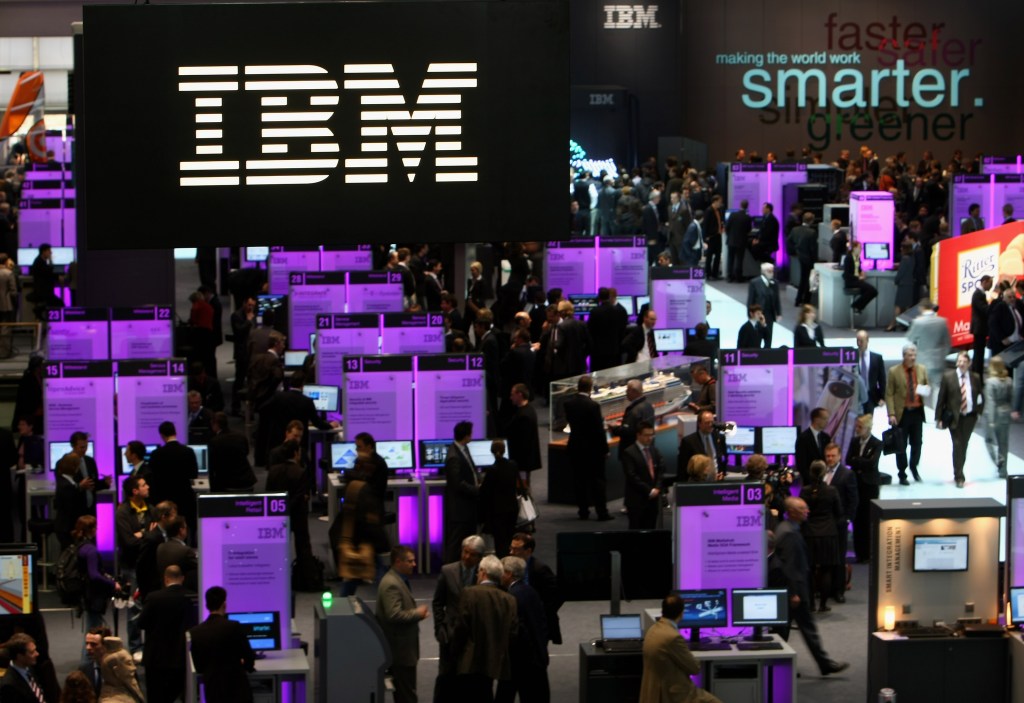 Key Takeaways
Krishna said in an interview he believes around 30% of about 26,000 non-customer-facing positions, like human resources jobs, could be replaced by AI over a five-year period—amounting to about 7,800 lost jobs.

HR duties like documenting employee moves to different departments and writing employment verification letters will likely be among the first rolled over to AI, Krishna told Bloomberg.

Jobs focused on interacting with customers and developing software at the 260,000-worker strong company should not be impacted in coming years, according to Krishna.

Krishna did not specify whether the planned move to AI-based roles would start immediately.

IBM did not respond to a request for comment from Forbes.
Big Number
300 million. That's how many jobs could be threatened in the U.S. and Europe in coming years if "generative AI delivers on its promised capabilities," according to a recent Goldman Sachs report. The report found two-thirds of jobs are at risk due to AI automation, while AI could have the capability of directly accomplishing up to one-fourth of current work.
Key Background
Predictions of a future where robots widely replace human workers have long existed, but the recent emergence of AI programs like ChatGPT have prompted concerns that societal reckoning with AI's role in the world may be imminent or already underway. Potential new regulations on AI are now a front-and-center priority for many government agencies around the world, while companies are coming up with their own guidelines for using the ever-evolving technology.
Tech leaders with the Group of Seven nations announced Sunday the countries should adopt "risk-based" regulations for dealing with AI, while Federal Trade Commission chairwoman Lina Khan and civil rights officials at the Justice Department released a statement last week warning AI has the "potential to perpetuate unlawful bias, automate unlawful discrimination, and produce other harmful outcomes."
Chief Critic
Billionaire Elon Musk has been one of the most vocal critics of AI, despite helping create one of the most prominent AI-centered companies, ChatGPT developer OpenAI, in 2015. Musk claimed in an interview with then-Fox News host Tucker Carlson that aired last month that he believes fellow tech executives like Google co-founder Larry Page are "not taking AI safety seriously enough," asserting that he's been called a "speciesist" for raising alarm bells about AI's impact on humans.
Musk also moved last month to found another AI company—X.AI—in response to the alleged recklessness of other tech firms. The billionaire has blasted programs like ChatGPT for "woke" tendencies, as well, suggesting he may also be opposed to limitations put in place that prohibit chatbots from discussing controversial topics.
Tangent
IBM has for years used its Watson platform to inform decisions in areas like healthcare and customer service. Watson won fame in 2011 by defeating Jeopardy! champions Ken Jennings and Brad Rutter in exhibition matches, winning IBM a prize of $1 million.
This story was first published on forbes.com and all figures are in USD.
---
Forbes Australia issue no.4 is out now. Tap here to secure your copy or become a member here.
Look back on the week that was with hand-picked articles from Australia and around the world. Sign up to the Forbes Australia newsletter here.
More from Forbes Australia