As climate change continues to wreak havoc on Australia's – and indeed the world's – agricultural landscape, the industry is looking for new technologies to feed the world.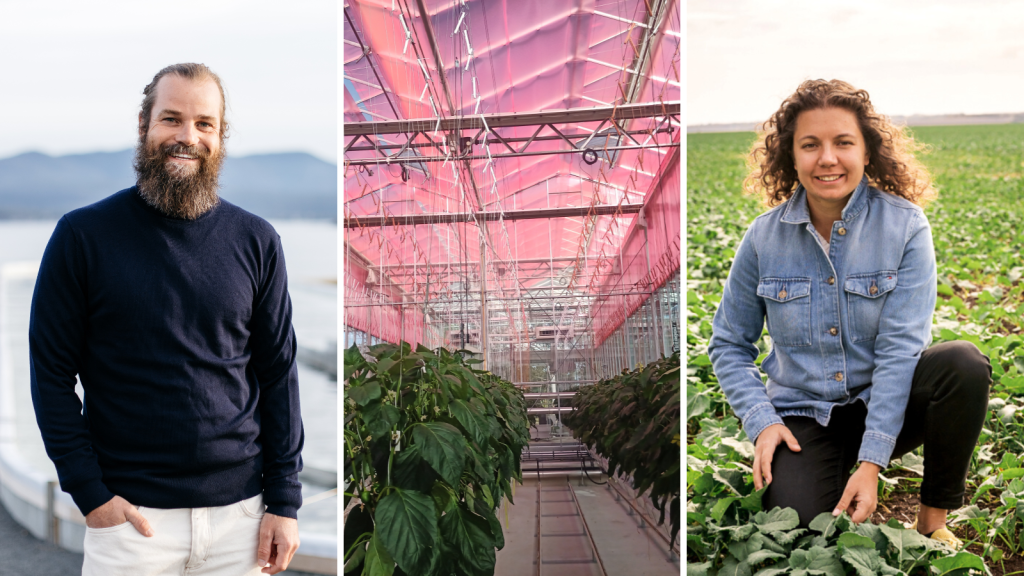 The world's population is expected to increase by nearly 2 billion in the next 30 years. And with climate change, geopolitical tensions and supply-chain problems, food security is emerging as a key global issue.
According to the Food and Agriculture Organisation of the United Nations, around 660 million people may still face hunger in 2030 – partly due to the lasting effects of the COVID-19 pandemic on global food security.
The organisation's 2022 report found that between 2000 and 2020 agricultural land declined by 134 million hectares – an area the size of the Northern Territory. It also found farm-gate greenhouse gas emissions (emissions before any factory, processing, transportation or distribution) went up 13% in the same time – and 57% of them were related to livestock. Almost 770 million people were undernourished in 2021 – 46 million more than in 2020 and 150 million more than in 2019. That's despite producing 52% more primary crops and 45% more meat than in 2000. Essentially, the world is moving backwards on food.
"Australia has been a food bowl for Asia, and we've been looked upon as leaders in agricultural processes."

– Paul Millett, Invertigro
Australia is one of the most food-secure nations in the world. It has the lowest level of undernourishment, and is seventh in the world for food affordability and 10th in the world for food availability. It also produces substantially more food than it consumes (we only import around 11% of our food).
And because of its vast agricultural lands – and its role as a major food exporter (around 70% of Australia's agricultural production is sent overseas) – Australia is at the forefront of innovation on food security.
A vertical solution
Paul Millett was introduced to his Invertigro co-founder Ben Lee via a mutual friend, and the pair hatched a plan to build a vertical farm in Singapore where nearly 95% of food was imported. As they worked toward creating their vertical farm, they realised that they had developed the technology to help vertical farming take off everywhere. They pivoted the business in 2017 to re-focus on the technology, relocated to Sydney and began building the tech as an enabler for other businesses.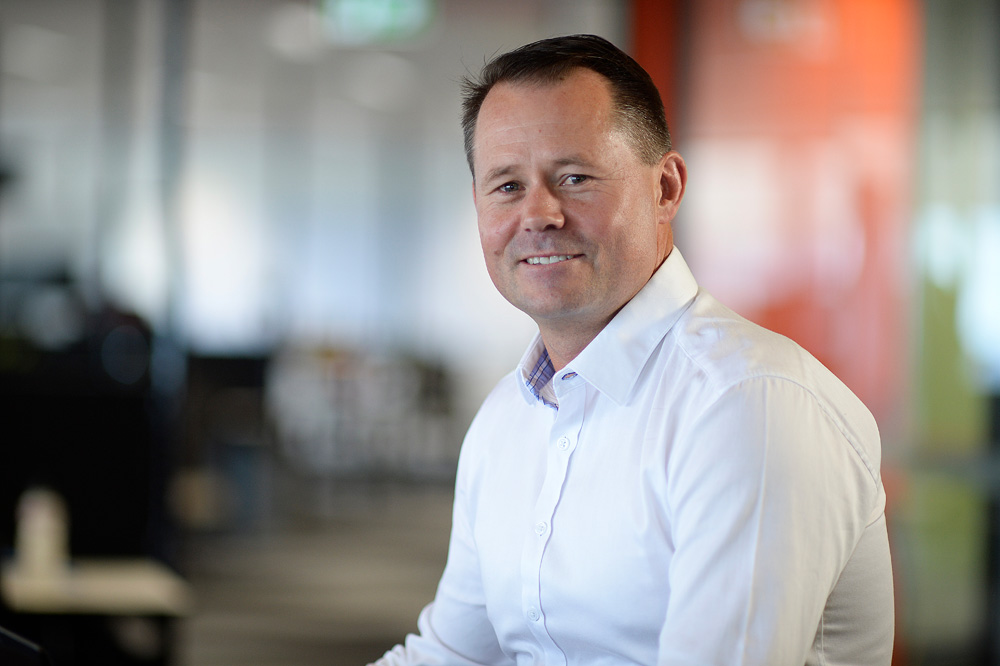 Invertigro's solution is a modular system that is built around the InvertiCube – a pallet-sized "farm" that can grow any crop that can grow indoors under lights. The more you want to grow, the more cubes you install.
"Our customers can start with a modest farm, get their business going and then add capacity as they need," Millett says. "The idea is that people don't have to build a mega-farm and spend tens or hundreds of millions – they can start much smaller."
What goes on inside the cube is even more impressive – the software within each cube can be programmed to control the "crop recipe" – water, light and fertilizer. There's no need for pesticides and herbicides because pests can't get into the cubes.
"Farmers don't need to worry about the science – they can worry about selling their produce."
Vertical farms have come under fire for their high capital requirements. A recent report found a single, large-scale vertical farm could cost more than US$100 million to build.
To date, few operations have shown positive cash flow despite the shorter transportation distances, and indoor farming internationally saw seven exits in 2021, with an estimated loss of US$737.1 million.
But Millett says there's a "sweet spot" for vertical farming: "Products that are expensive, that you can't get at certain times of the year, that are imported to the region and you can't grow outdoors, and traditional supply chains can't supply."
Then there's the use-case in countries where the climate won't allow outdoor farming.
"There are places where it makes sense because the alternative is not viable – supply chains are stretched in the winter in North America and in the summer in the Gulf of Saudi Arabia," he says.
Invertigro's solution can grow 100 times more crops per square metre because it grows vertically and faster – there are 12 or more crop cycles per year (compared to two or three in a field).
"You can drive better economics," he says. While momentum in the industry has been slow in Australia, Millett says with the pandemic's empty shelves leaving a scar on shoppers, interest rates rising and back-to-back climatic challenges, companies are beginning to look at farming alternatives.
At the time of writing, Invertigro was two-thirds through its Series A raise, seeking $12 million (it has already secured $7 million). The company has also partnered with supermarket chain Woolworths to bring an indoor farming solution to the Sydney Park Village Metro store.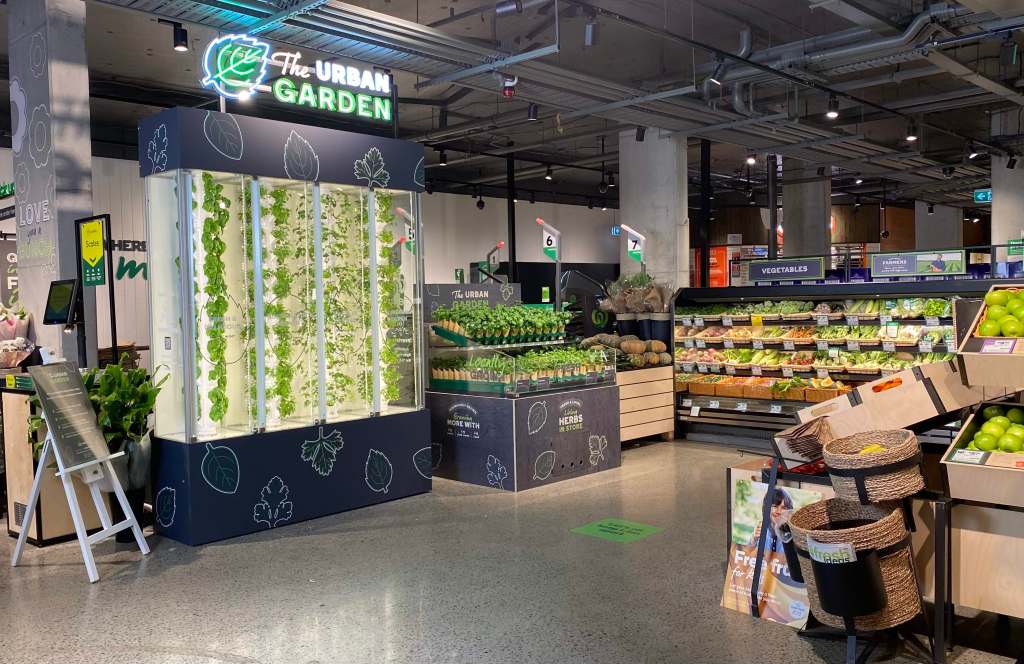 The business plants its herbs at its rural-urban indoor farm in Rosebery. It transports them to the store, with some immediately available for purchase and others continuing to grow in-store.
"Australia has been a food bowl for Asia, and we've been looked upon as leaders in agricultural processes because our farmers have had to be resilient, tenacious and resourceful," Millett says.
Every acre globally
Anastasia Volkova's Regrow Ag is a few leaps ahead of Invertigro. The company secured US$38 million in its May 2022 Series B round after a US$17 million Series A funding round in August 2021.
Born in Ukraine, Volkova came to Australia in 2015 to complete a PhD in aerospace, aeronautical and astronautical engineering with a focus on remote sensing (after completing a masters on the same subject in Warsaw). She says the European Space Agency (ESA) inspired her to investigate how satellites can help the planet.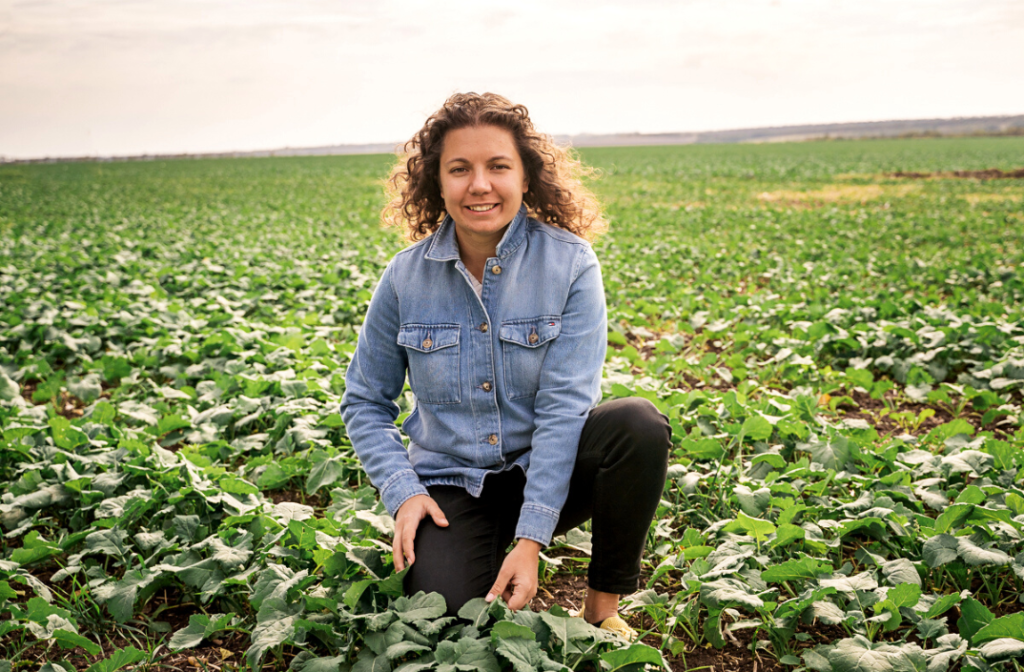 "The European Space Agency beams this message of hope and climate equity and the connection between satellites and knowledge of our climate," she says. "Unlike other agencies focused on extra-terrestrial exploration, the ESA is more focused on – this is home, this planet is Plan A, how do we approach it?"
Through her PhD at the University of Sydney, Volkova was encouraged by her professor to look at remote sensing applications in Australia. When she looked at the data she had, it was predominantly agricultural. This was when she decided to use satellite imagery to help farmers implement regenerative agriculture practices.
"Regenerative agriculture, or climate-smart agriculture, is about making the system more self-sustainable and resilient by improving the soil health," she says.
"So, instead of using more fertiliser, it's enhancing the crop rotation and planting more nitrogen-fixing legumes – nitrogen is a core fertiliser for plants. This helps the soil hold more water, a major productivity driver for Australian agriculture."
Typically, farmers measure carbon sequestration by taking soil samples – but it's a manual process that requires time and labour. With Regrow Ag's tech, farmers can estimate how much carbon is in the soil instead – and how much additional carbon could be sequestered if new management practices were adopted.
At its core, Regrow Ag is a SaaS company – it's developed a measurement reporting verification (MRV) system that helps clients (like Kellogg's, General Mills and Cargill) measure, report and verify the impact of regenerative farming practices.
"Here we are, six years later, at 1.2 billion acres," Volkova says. The mission, she says, is to have eyes on every acre globally. "It's really about expanding our presence in geographical areas of highest production in terms of volume, value, or environmental impact – equally, on all fronts. We expect to extend in Europe, Brazil and Australia, but equally in Southeast Asia where crops like rice and cotton have an outsized impact on both the local population and the climate."
Customised solutions
The future of food is not a one-size-fits-all, Lleaf's co-founder Chris Wilkins says.
Lleaf (an acronym for luminescent light-emitting agricultural film) was founded in 2016 by two chemical engineers, Dr Alexander Soeriyadi and Dr Alexander Falber. Wilkins later joined them to lead the commercialisation of the product, a luminescent film roll that gets installed on the glass panes of glasshouses – inside or out.
Once the upper walls and roof area are covered with the film, the spectrum of light that enters the glass house is altered.
"The plastic actually absorbs green light, becomes charged up like a battery and then emits additional red light – like an LED light," Wilkins says. "So, we get 10% or 11% more red light into the glass house – and that's the colour of light plants use more effectively to grow."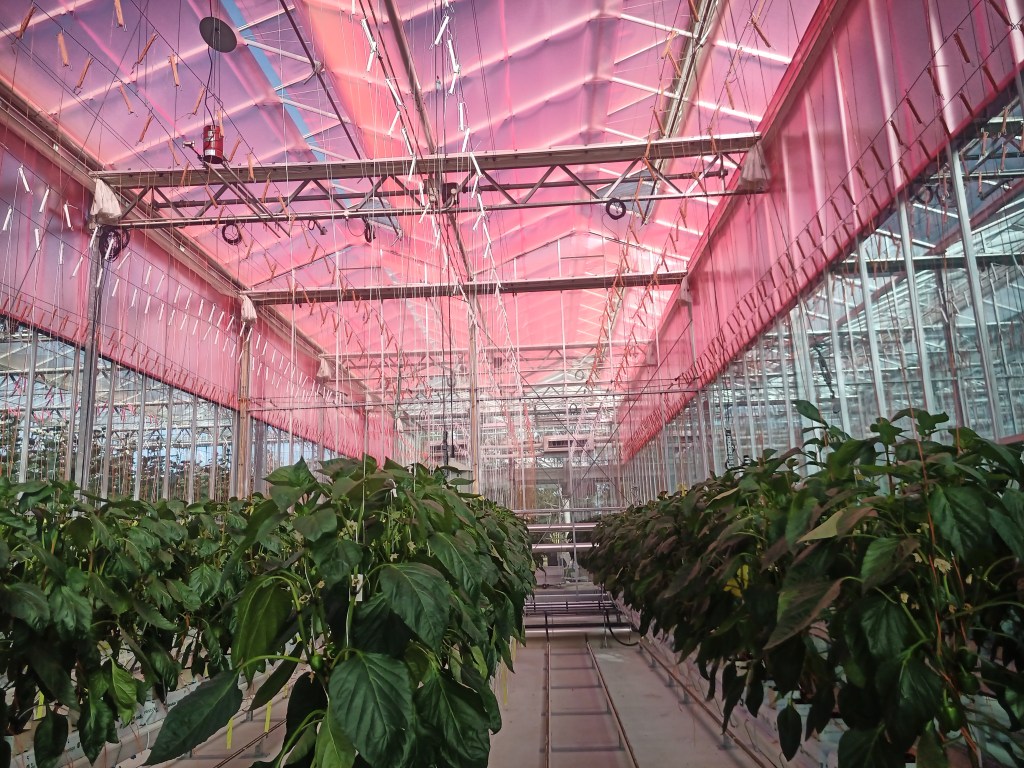 Soeriyadi and Falber worked as industrial chemists in agri-tech. They knew that LED lights were used to grow plants – but wondered, why not use the right light colour to grow the plants most efficiently?
"You have a light recipe already – that's common knowledge," Wilkins says. "But it's sunlight. It's in its raw form. It's unrefined. So they used a luminescent dye – and that's where the core technology is."
During trials at Western Sydney University, the Lleaf team achieved a 27% increase in butterhead lettuce yield under the film. In green cos lettuce, they achieved 14 per cent and in bok choy they got a 37% increase.
"The industry is used to getting 5% increases from innovation, but this [light] is the last input not optimised," he says.
In September last year, Lleaf raised $3.5 million in a bridging round led by Danish investment firm ALFA Ventures and 2 Degrees, with additional support from Cicada Innovations. The plan is to raise more capital either late this year or early next.
"It's a very interesting time in the space," Wilkins says. "It's going to be about developing customised solutions, where now what we have is very standardised solutions. It's an industry that has been born out of construction and horticulture, and now we see coming into that industry people from the IT sector, from the solar industry."
A sea of hope
Australia is in a unique position where not only are its lands being ravaged by climate events, but it is also a significant contributor to the problem due to the emissions created by agriculture, Sea Forest co-founder Sam Elsom says.
Around 65% of Australia's agricultural footprint stems from livestock. And, it's unlikely to meet any carbon reduction targets unless the country addresses its methane emissions from livestock production. Elsom has made it his mission to do just that.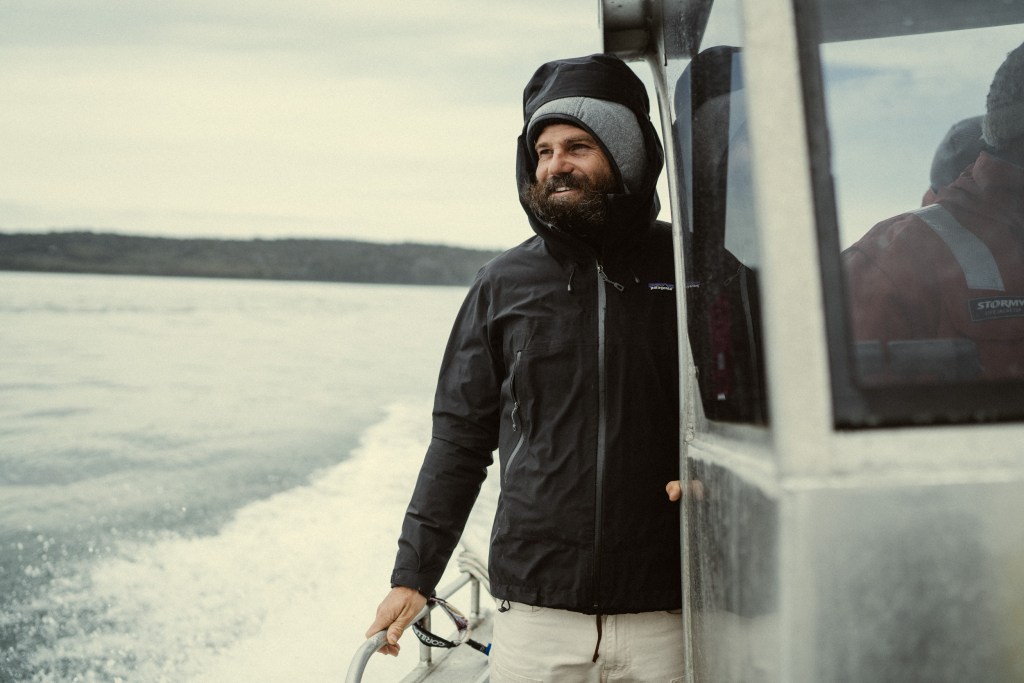 "I'd always had an interest in the environment and been aware of climate change," Elsom says. "But not so acutely aware of how quickly the world was changing until around 2017 when I was reading an IPCC [Inter-governmental Panel on Climate Change] report."
"We're focusing on making this solution as simple as possible for farmers to fit into existing farming practices."

– Sam Elsom, Sea Forest
Elsom, who had been in the fashion industry, would report and measure the social and environmental impacts of his brand's supply chain and look at new ways to make fibres. But he was shocked at the rate of change the IPCC report recorded.
"We were not – at the time – adopting solar or incorporating renewable energy into our grids fast enough and not getting enough of these technologies into commercialisation within the time that the scientists were telling us we had to get it done by," he says.
He came across James Cook University Professor Rocky de Nys' research on a kind of red seaweed native to Australia called Asparagopsis, which, when consumed by livestock, can prevent methane production.
"I called him, and he and I built up a rapport and would spend hours and hours on the phone before starting Sea Forest, and we would talk seaweed," he says. "I would have silly ideas and ask all the dumb questions, and we were very generous with this time. That gave me the confidence to know what happened next. Then we went about building the company."
The pair have established some aquaculture assets in southeast Tasmania – an 1800-hectare marine lease, which can feed around 100,000 cattle. They have also purchased a second site, a 30-hectare land-based site that used to be an abalone farm. "We can grow the seaweed on land and in the sea. We've developed both methodologies over the five years we've been in business."
Their studies show animals whose diets contain just 0.2% of Sea Forest's Asparagopsis supplement will have methane reductions of up to 98%. It's a double-edged sword because growing seaweed helps clean and de-acidify oceans by absorbing nutrients and carbon dioxide via photosynthesis.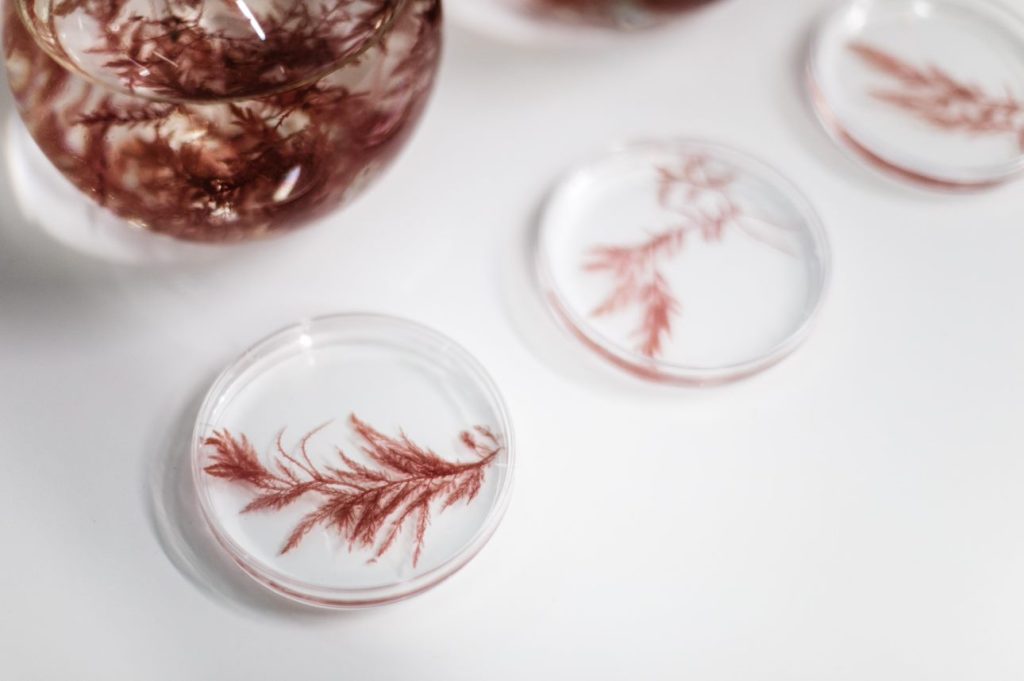 Off their current assets, they expect to feed between 3 and 4 million cattle – with the goal to feed all cattle in Australia and the world. Total investment reached $41 million in 2021, which is enough to reach break-even, Elsom says, but not enough to solve livestock emissions by 2030. The plan is to take the company's growing technology to other regions to support the global supply.
"If we could get 30% of global livestock supplemented with SeaFeed, the short-term impact would deliver approximately 6.3 gigatonnes of reductions and about 42% of what the IPCC suggest we need to achieve to limit warming to 1.5 degrees," he says.
"We're focusing on making this solution as simple as possible for farmers to fit into existing farming practices with little to no practice change. This means developing pellets, lick blocks and bolus technology allowing grazing livestock to access the product." So far, the company has products in the market through the fashion label MJBale and burger chain Grill'd.
"If you told me 10 years ago that I would be in seaweed, I would have laughed," he says. "But already we're making a real difference, and that's exciting."
Look back on the week that was with hand-picked articles from Australia and around the world. Sign up to the Forbes Australia newsletter here or become a member here.
More from Forbes Australia