Opinion: I flew from New York to Miami recently, invited to spend a day inside a VC office. This brief trip with Fuel Venture Capital was a masterclass in the relentless spirit that drives the top businesses to succeed.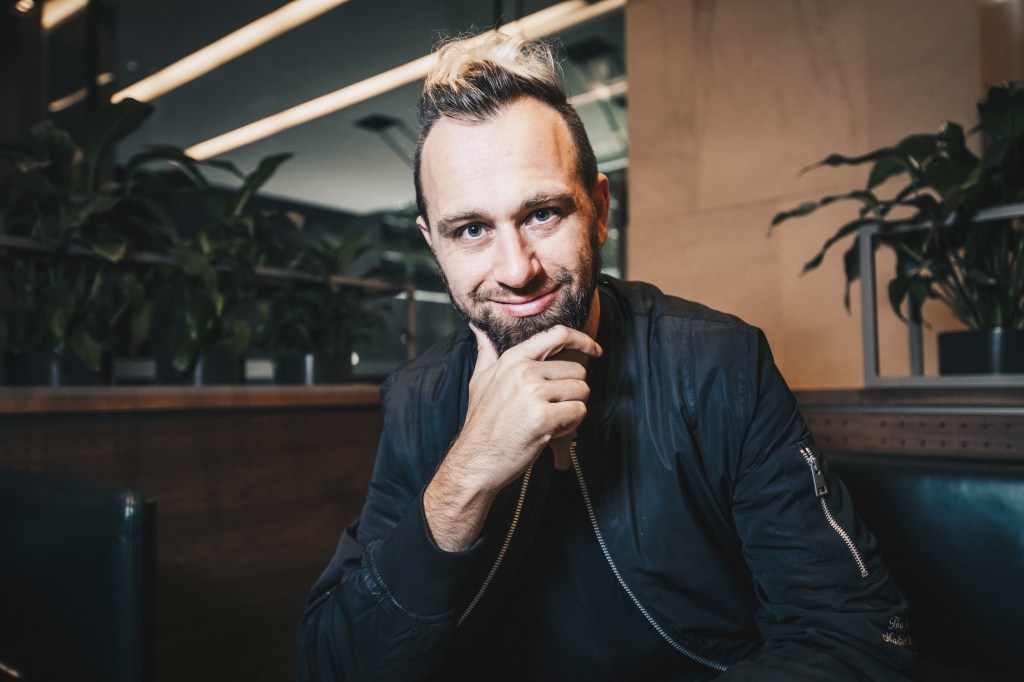 I saw firsthand how great companies compete against others to gain an edge in this hyper-competitive market. I learned how they balance investors, portfolio companies, staff, and their own personal limits to come out on top of the business.
I retell these true stories not to impress you but to impress upon you their instructive importance on how to build an extraordinary business.
1. Embracing the impossible
Impossible is where the alpha is made.
When I asked one of the partners, JP, about the firm's most incredible achievements he had witnessed, he shared stories of seemingly impossible challenges, where even he didn't think they could be overcome.
JP told me about the time when they needed to sign up and re-onboard 100 investors to a new entity in a week's time to urgently participate in a must-win.
Bringing on a single investor is a challenging task but getting 100 on board in just a week felt like 100 tooth extractions in a row, recalled JP.
He watched their founding partner and managing director, Jeff Ransdell, rise to the challenge by rallying his team, and somehow, to his own surprise, they got it done. As a team, they stayed at the office for a week, and their investors were brought into the deal, and all was well.
They delivered the alpha by doing the impossible.
2. Urgency is ordinary
Inside Fuel, a $550 million VC fund with 33 portfolio companies, taking initiative is done at an extraordinary level. It is anticipating and executing immediately without asking for clarification or knowing the exact details.
This happened when I had a coffee cup and a glass of water on my desk. After returning from a meeting, Fuel's Chief of Staff, Karla Nunez, had taken the initiative to put coasters under my drinks and tidied my desk.
She anticipated my needs without asking to help me work faster and to protect the furniture for the long term.
When I lost my keys, everyone immediately helped to check their cars and the office, and Karla called the restaurant where we had dinner the night before.
When I had confirmed my flight details, they pre-booked a room for me to stay in close quarters to the office so I wouldn't get lost. Inside the room was a note, a hoodie in case I was cold, and a book about Miami to remember the trip as I told them it was my first time in the city.
Jeff thought about my trip in every single detail, all the way down to how to get from the airport baggage claim to a car he had waiting. The team's ability to anticipate my needs was unparalleled.
Jeff has instilled this with one of his mottos: "Don't p**s on me and tell me it's raining."
3. Hard conversations drive growth and results for everyone
Every expectation, assumption, and detail undergoes a thorough check. And if it's not, you will hear about it immediately.
They don't shy away from tough conversations, addressing issues promptly and directly to ensure it's obvious and clear to everyone involved. They are moving at such velocity that everyone needs to be emotionally resilient and prepared for candid, immediate feedback.
No one has time to waste because there is such a knife's edge, which quickly determines if you win or lose.
During dinner, Maggie Vo, the Chief Investment Officer and a partner at the firm, came and sat with me. As I was white hot with enthusiasm, sharing a strategy I believed would propel Finder to the next level, I could tell it didn't quite make sense to her.
Yet, instead of dismissing it, Maggie engaged deeply. She proceeded to enquire, qualify assumptions, and ask questions to the very last detail to clearly "know" what I was proposing.
Her initial comprehension went from disbelief to an intricate nuanced understanding of where the alpha lived. She took genuine pleasure in her newfound understanding, echoing the sentiment, "Assumptions are the mother of all F**k Ups."
4. Hire people who want careers
People who avoid going into the office and mail it in want a job, while people who show up and push the limits want more than a job, they want a career. These are the people who create extraordinary businesses and share in the wins.
I saw an elite team, committed and prepared to do whatever is required to get the outcome.
At every moment, all team members were ready to take action. Any action. Hard, big, or small. And execute it with perfection.
Jeff spoke about previous employees who couldn't handle the velocity and speed of working with him. They were never going to make it because they just wanted a job, not a career.
In today's world, where there are offers of remote and cushy opportunities, companies like Fuel are a place where you must want the long-term jackpot from the marathon, not the short-term buck from a sprint.
He also shared a story of an intern who he noticed would arrive at the office before anyone else and was the last to leave. She later became a partner and their head of operations, Olivia Gaudree.
She wanted a career. Not a job.
5. Pushing beyond your limits is all in a day's work
Fuel isn't some cushy modern-day VC living the life in Miami. It's built and runs like the financial powerhouses of the '90's, where Jeff got his start.
After enduring three days of relentless headaches and relying on 12 Advil due to tooth pain, Jeff knew he needed to see a dentist.
After the first dentist rejected him because he had the wrong insurance, he decided to return to work as I was already on my way to Miami, even though he had just two hours of sleep the night before.
Jeff's team knew he was preparing to work through the pain to meet me, he needed support, and they proactively helped him find the right dentist to fix his cracked tooth. Jeff was back in action by noon the same day, eager to show me around the city.
I don't know what his pain level was at that point, but it never showed.
He ensured we spent quality time together and still managed to wrap up his day's crucial meetings and projects. Jeff approached every task with precision, much like a surgeon, always focused on the end goal.
My day at Fuel was a deep dive into the heart of what makes businesses thrive, even in the face of adversity. From taking calculated risks to seizing opportunities when others hesitate, the lessons I learned in that office surpassed years of boardroom meetings.
One example is Jeff's serendipitous meeting with a world-renowned financial titan (who I shall not name for the sake of confidentiality), whose sage advice significantly influenced their current success.
During the 2022 bear market, Fuel was facing tough times when all the markets were down. They responded by gathering as much cash as they could, including investing their own money to start a fourth fund.
They were outside with a bucket gathering the best businesses while everyone was inside waiting for the storm to pass.
Jeff learned this strategy from said unnamed financial titan at the coffee trolley inside the boardroom at a multi-billion-dollar acquisition. It was in 2008, at the peak of the Financial Crisis.
Jeff asked the guru, "How do you write a check like that when the markets are so uncertain?"
He was told, "Most people invest in good times. I like to invest when there is so much blood on the streets that people are scared to leave their houses."
Jeff told me, "When you're winning big, and it's raining big time, don't take a thimble, take a bucket."
Jeff has clearly made some big bets in his time. He's taken some big losses that he learned from and then made some big wins as a result.
Jeff has transformed those insights and many other lessons into actionable strategies that deliver the alpha.
Reflecting on my Miami visit, I'm struck by the grit, determination, and indomitable spirit that are the hallmarks of truly exceptional businesses. It's a reminder that when opportunity pours, don't just get wet; make sure you have a bucket ready.
---
Fred Schebesta is an award-winning tech entrepreneur, international speaker, Founder of global fintech Finder.com, Advisor for Balthazar, and author of Amazon's Number One Best Seller, Go Live! 10 Principles to Launch a Global Empire. Fred has written for Entrepreneur, Yahoo Finance, Huffington Post, and others. He also starred in the 2023 Prime Video docuseries, Founder.
Look back on the week that was with hand-picked articles from Australia and around the world. Sign up to the Forbes Australia newsletter here.
More from Forbes Australia