Australian grocery delivery startup MilkRun will reportedly close its doors, blaming economic conditions. Here's what led to this moment.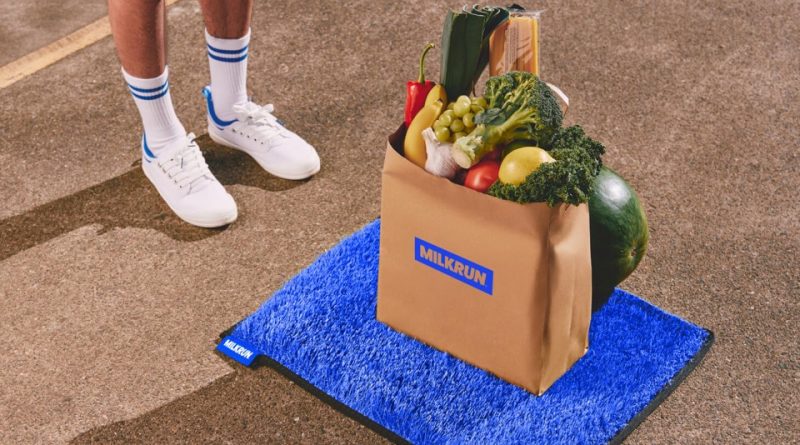 In a statement to staff, co-founder Dany Milham (who also co-founded mattress venture Koala) told MilkRun staff the business would be winding down, with trade to cease on Friday the 14th of April.
The move comes after MilkRun announced in February it would make 20 per cent of its then-staff redundant, as part of a move to consolidate its delivery hubs.
"Since we announced our structural changes in February, economic and capital market conditions have continued to deteriorate, and while the business has continued to perform well, we feel strongly that this is the right decision in the current environment," Milham said.
"We've always been committed to doing things the right way, and winding down the business while we still have a sufficient cash balance enables us to ensure our people and suppliers are paid in full."
The email reportedly confirmed the business would have enough money to pay its suppliers and give all its 400 employees and riders severance packages. All staff would be made redundant.
"I'm so proud of the amazing business we have built and of the growth we have achieved. We set out to change the face of grocery delivery in Australia, while staying true to our values, people and culture, and we did that thanks to the passion, dedication and hard work of so many of our people, who should be really proud of what we have achieved together," Milham told Forbes Australia.
The move to shut shop is largely in line with the rest of the instant grocery industry, with local competitors Voly and Send closing their doors last year.
MilkRun, which launched in 2021, closed a $11 million seed round relatively quickly. Then, in early 2022, it raised a further $75 million from locals AirTree Ventures, Skip Capital and Grok Ventures and US-based Tiger Global Management. AirTree partner, Jackie Vullinghs, told Forbes Australia the team had an ambitious vision to upend the grocery category but the economic environment changed dramtically.
"MilkRun quickly built a beloved brand and delightful customer experience that forced incumbents to invest in improving their offerings," Vullinghs said.
"We knew the business wouldn't be profitable from day one and would require material scale to achieve profitability. As a seed-stage investment, we felt this risk was justified by the size of the upside.
"The economic environment shifted quickly and so did the sentiment of growth investors. Despite great effort from the team to adjust, they were not able to find a path to breakeven with the remaining funds available."
So, what happened?
Instant delivery was popularised by the pandemic because of its convenience. According to McKinsey, in the first nine months of 2021, nearly US$5.8 billion was invested globally into 'dark convenience stores' – these are large warehouses that facilitate fast deliveries.
And startups in the industry attracted large funds: Berlin-based Gorillas banked US$290 million at a US$1 billion valuation, while another Berlin-based startup Flink secured US$750 million at a US$2.85 billion valuation. Gopuff raised US$1 billion at a US$15 billion valuation.
But as the pandemic abated in 2022, the popularity of instant grocers waned. That, coupled with the cost of keeping up dark stores in central locations, as well as paying riders, hit the industry hard. Global player Gopuff made headlines in March this year for announcing its third round of layoffs in 12 months; Gorillas laid off more than 100 workers and exited three countries in 2022. Other global competitors have shut shop completely (Buyk, Fridge No More, 1520).
MilkRun was, seemingly, one of the strong ones.
However, in June last year, the company revealed it would have to abandon its 10-minute delivery promise due to the rising cost of drop-offs – leaked documents revealed the business was losing around $13 per order at one of its best locations.
Milham had refuted that claim, saying more recent documents showed the company was losing around $10 per order, down from $40 per order, and expected to be profitable soon. The company reportedly sought more funding, but The Australian claims it failed to attract further Series B investment.
"Failure is a part of VC and we will continue to back outlier founders at the earliest stages of their journey," Vullinghs said.
Look back on the week that was with hand-picked articles from Australia and around the world. Sign up to the Forbes Australia newsletter here or become a member here.
More from Forbes Australia