He won four gold medals, competed in two paralympic sports, was Australian of the Year, and founded a non-profit for young people with disabilities. Now Dylan Alcott wants to become redundant. Here's why.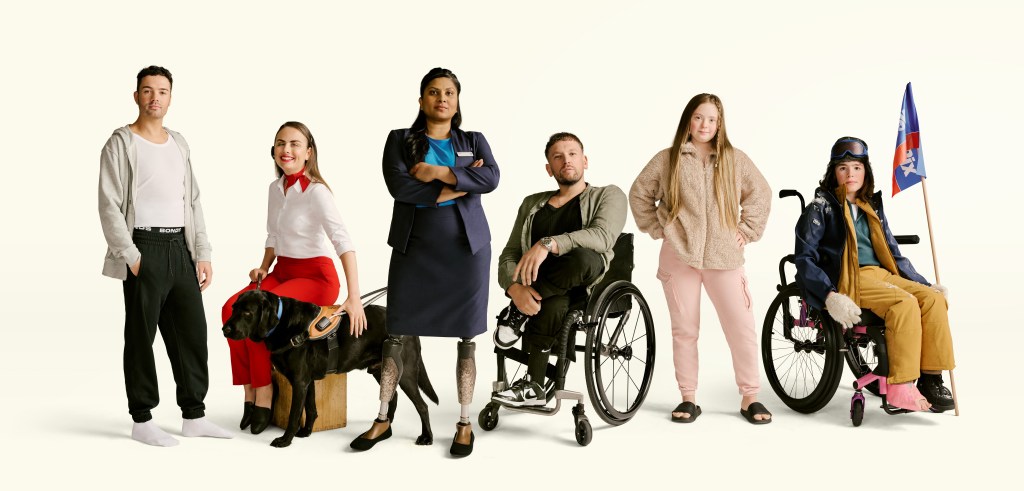 What do TikTok, Virgin, and Tourism Australia have in common? In addition to being some of Australia's most well-known brands, they are also prioritising representation. The social network, airline, and national tourism organisation, are joining Dylan Alcott's Shift 20 Initiative and committing to featuring people with disabilities in their advertising campaigns.
Shift 20 encourages brands to cast disabled actors and models in 20% of media campaigns, to reflect the 20% of people in the general population that live with a disability.
TikTok, Virgin, and Tourism Australia join ANZ, AAMI, Bonds, Kia, McDonalds, Oral-B, nib, Pantene, Uber and Weet-Bix in shifting the narrative on disability representation in Australian media. The gold medal-winning Paralympian Alcott says if he had seen people like him on TV screens it would have made the world of difference to his self-esteem.
"As a young boy if I had just seen the Weet-Bix kid in a wheelchair, that would've changed my life. If I'd seen myself on a Maccas ad, or an Uber ad, or whatever, it would've changed my life," Alcott told Forbes Australia.
The man who was Australian of the Year in 2022, suffered through depression as a child. Those early experiences are what propelled his work at the Dylan Alcott Foundation. "Going through a really tough time, and not being vulnerable enough to tell anybody, and almost not wanting to be here anymore… That drives me. Because I don't want any other young person to feel how I felt," says Alcott.
People With Disability Australia (PWDA), the leading disability representation organisation in the country, says that 4.4 million Australians have a disability, equating to 17.7% of the national population. In NSW alone, there are more than 1.3 million people who live with a disability.
Alcott says that an inclusive approach to those 1 in 5 Australians who have disabilities makes good business sense. "We are your consumers too," says Alcott. His message to brands is to lean into diversity when creating campaigns.
"It'll affect your bottom line if you are more accessible and inclusive in your advertisements," says Alcott. "I'll buy it. So does my brother, so does my girlfriend, so does my family."
Alcott's Foundation worked with The Research Agency to study consumer's perspectives on the roles people with disabilities play in the media. The statistics reveal that only 1% of ads feature disabled people. Yet 20% of the population have disabilities.
70% of Australians call that level of representation 'not good enough.' 62% of those surveyed say that ads including people with disability made them feel more positive about the brand or organisation. 49% agreed that they are more likely to purchase from brands showing fair representation.
Alcott says those insights into consumer sentiment are the call to action for brands to do better when casting ads. He notes that the research studies a broad demographic.
"It is non-disabled people saying that," says Alcott. "Disability is the one stem of diversity that affects everybody. At some point — you mightn't want to think about it — but your mum might get MND one day. Or you might have a kid with cerebral palsy, or you could fall in love with someone with autism."
Alcott is encouraged that the organic nature of social media is helping to change public perception, and reveal the extent of seen and unseen disabilities within communities. He notes that it was not always that way, and that diverse people breaking through the gatekeepers of traditional media has historically been difficult.
"We as people with disability, really struggled to crack through the mainstream communication channels of society," says Alcott. "Today when I go on TikTok, I see so many people with disabilities who I have never heard of. They can talk about themselves in their own authentic voice, they now have the power to be seen."
Alcott's down-to-earth charm and wit have helped him become a beloved MC and media personality in Australia. Now, the former tennis and basketball pro wants to take his message of normalizing disability abroad.
"I want to go overseas and do what we've been able to do here in Australia," says Alcott. "We want other markets to see what we've been doing, and for them to copy it in their own way."
As a starting point, Alcott believes the success of the Shift 20 Initiative down under can illustrate the economic benefit of representation to the parent companies of the brands that signed up. More than half of the 13 founding organisations are owned by international corporations.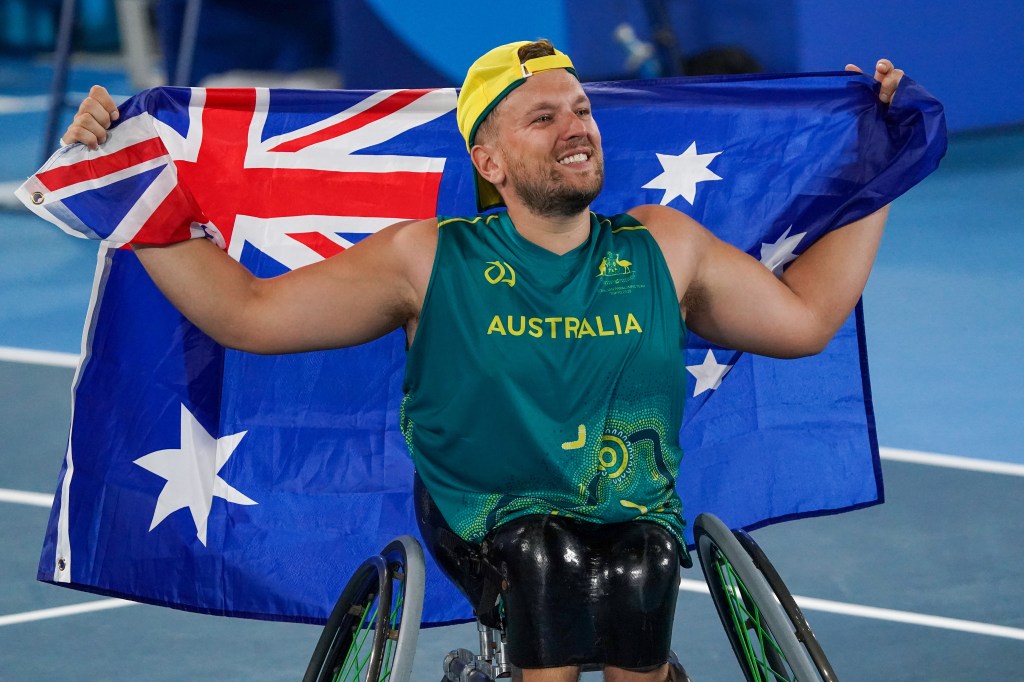 "The bigger brands involved, who are multinational, can go to their other markets and show that this is life-changing," says Alcott. If the initiative takes off overseas, and continues to be successful in Australia, Alcott is hoping disability representation will be so commonplace that it leaves him out of a job.
"I was lucky that I broke through the traditional mainstream channels, but it is very rare," says Alcott. "It can't just be Paralympians and a few handful of famous people, you know what I mean? The end goal of what I want to do is to be redundant because it's just been normalized."
Look back on the week that was with hand-picked articles from Australia and around the world. Sign up to the Forbes Australia newsletter here or become a member here.
More from Forbes Australia