How a shamanic initiation gave Catriona Wallace a new drive to tame the metaverse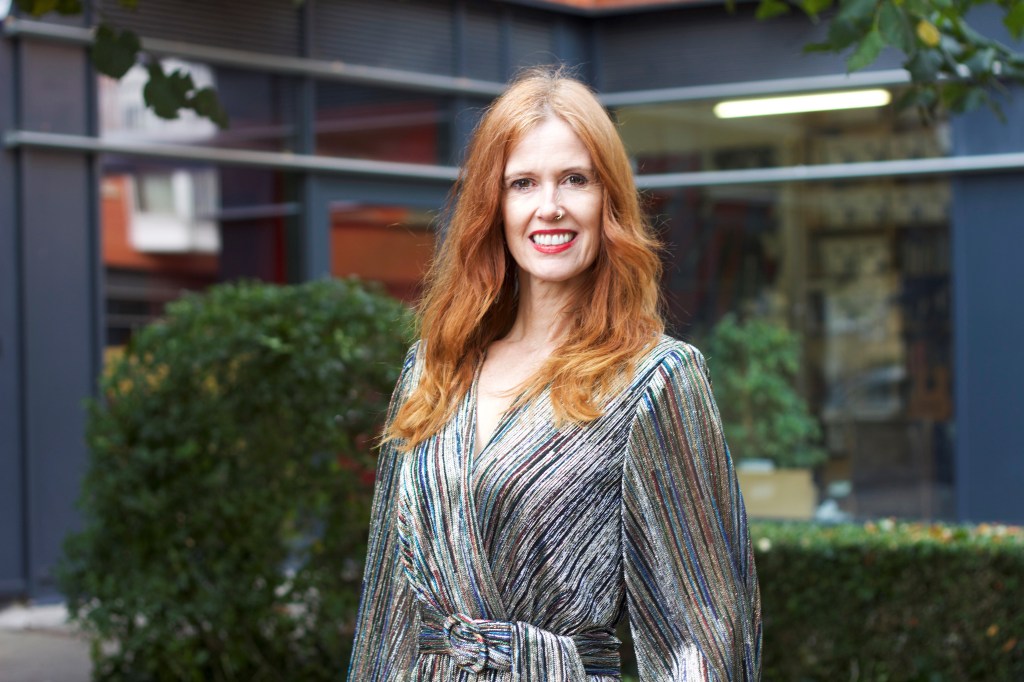 Dr Catriona Wallace is in the Peruvian jungle, deep into a month-long shamanic initiation, when the inspiration hits her.
She has the brewed ayahuasca tea lighting up her brain. And always the questions: "What is my path? What is my purpose?"
"So in that intense freaking time," she recalls, "when I'm just broken, broken, broken, essentially, it comes out, like … not to be a light bearer, but actually to work in the shadowlands; to work in the dark and to call people to account."
She realises at that moment that she is harking back to her old job, back in the 1980s, when she was a police officer. The metaverse needs cops, and she thinks: "Being a police officer would be super useful because you're actually going straight to the heart of who the criminals are. Let's go and lock them up."
So you might have noticed that Wallace – the second female CEO to take a company with a female chair through listing on the ASX – has been more prominent since her return from the jungle, doing interviews at every turn.
"The work I do now is around responsible AI and responsible technology, so I'm in the media, like, (last week) with the Human Rights Commissioner (Lorraine Finlay) calling out Microsoft and Open AI about their exploitive use of Kenyan workers to code up all the hideous content on the internet so that Chat GPT doesn't become a misogynist, racist.
"I hunt Meta and Facebook down. So I hunt all these bad actors in the tech world, which is my role now."
As the founder in 2013 of artificial intelligence company Flamingo AI which developed early chatbots, Wallace has standing in the debate about where technology is taking society. She will speak at the Forbes Australia Women's Summit on March 22.
She is a director at the Gradient Institute – a non-profit research institute working to build ethics and accountability into AI systems and the metaverse – and is the founder of the similarly focussed Responsible Metaverse Alliance, which is agitating politicians around the world to legislate the AI landscape and metaverse before they go mainstream.
"There are half a billion people that use the virtual world monthly, but your average punter doesn't even know the virtual world exists. We know there are about 160 virtual worlds, one of which is Meta's, one of which is (the game) Fortnite, for example. There are many of them.
"And these worlds are like the wild west reborn. They are ungoverned, with no rules, no laws, no regulations, little to no safety, and no jurisdictions, because they don't fit our national state boundaries.
"They have huge opportunities. And they have huge risks. Very, very dangerous risks."
The areas of greatest concern, she says, are child exploitation, child extortion, sexual harassment, organised crime and organised terrorism.
She cites the example of Nina Jane Patel, a 43-year-old psychotherapist whose avatar was attacked within 90 seconds of entering Meta's Horizon Venues.
"Three to four male avatars, with male voices, essentially, virtually gang raped my avatar and took photos," Patel wrote in Medium. "As I tried to get away, they yelled — 'don't pretend you didn't love it' and 'go rub yourself off to the photo'."
Wallace says the virtual worlds' designers had put the onus on the victim to protect themselves. "So I heavily attacked Meta in the media."
She concedes the company then added some safety buffers around avatars. "But my comment was like, 'What the fuck? Like, how could you only be learning this now? Where were the women on your design team? And why don't you just not build a 'rapey' platform in the first place?'."
Wallace says she has been inappropriately hit on and abused in the metaverse. People often ask how sexual abuse is possible in the virtual world.
"When the goggles are on, you might be standing in your lounge room, but your whole psyche is in another world. It is in the world where your goggles have taken you to. You don't get the physical touch, but it's the same as if I was standing face-to-face with someone abusing me. It's just a fraction less, but the psychological, emotional and physical response I had is the same."
She worries that the people making the rules know nothing about this other world.
"So what I do, I go, and I take some of the politicians and the regulators, fit them out with headsets, take them into these worlds, and get them to have an experience in there."
Dr Catriona Wallace will be speaking at the inaugural Forbes Australia Women's Summit on March 22, presented by NAB Private Wealth. She'll be joined by other influential women, including Miranda Kerr, Christine Holgate and Natasha Oakley, discussing how to break barriers in business, build wealth and make industry connections. You can see the full lineup and get your tickets here. Women's Summit 2023 – Forbes Australia