Is a work or client relationship worth enduring harassment or abuse? Gemma Lloyd says, 'No'.
Key Takeaways
Early commitment was to equal opportunities, flexible working conditions and paid parental leave
Companies need to be transparent on policies and benefits
Atlassian, CommBank, BHP, NAB and Microsoft among 300 customers using the service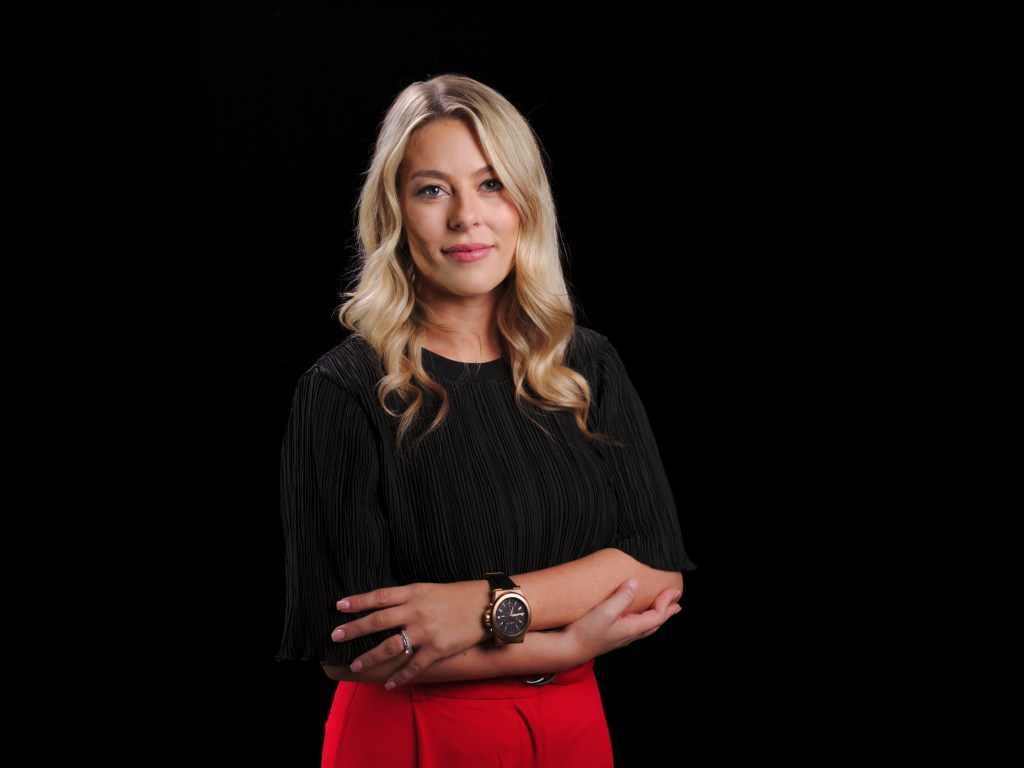 There was the middle-aged manager who, when Gemma Lloyd was 19, pushed her against a wall and yelled in her face. No action was taken. There was the more elderly colleague who, at Christmas, dressed as Santa and insisted all the women in the office should sit on his knee to get their presents. Lloyd was the only one to decline his kindness.
Soon after, he was caught taking pictures up women's skirts. He was sacked.
Lloyd often uses the term "fire in the belly" to describe her motivation to start a business that would find jobs for women with employers who genuinely wanted them there. Incidents like these were the fuel for that fire.
But the incidents she'll more often talk about, the dry kindling, were less overt. Like the time a client looked her up and down: "So I guess your company hires pretty young blondes". She asked her manager what they should do about that guy, and he said they would do nothing. They didn't want to endanger the client relationship.
"The last thing that we want to do is work with employers who don't take this seriously."

– Gemma Lloyd, co-founder Work180
"He expected me to keep on working with this person," recalls Lloyd. "That was obviously putting me in an uncomfortable situation …. Even the COO would make inappropriate comments, 'oh, I don't get to talk to many women during the day,' and things like that."
But then came the spark. "I found out that my male colleague who was in the same role as me was on $40,000 a year more than I was," says Lloyd. "The exact same job, the same seniority, but the biggest difference was he and the manager were friends. They used to go out for beers and see each other on the weekend … it was a boys' club.
"I went home quite angry and just thought, 'Well, women shouldn't have to go to work and be treated like this.'"
Since that night in Brisbane in 2015, she has used that "fire in the belly" to co-found Work180, a jobs-board business that has won numerous awards and was, this week, a finalist in the Women's Weekly Women of the Future Awards.
But as she drove home that night in 2015, the vague ideas she'd had for a while started to clarify. Before that, Lloyd had been involved with a network called Females in Information Technology and Telecommunication (FITT) where she'd met women experiencing similar things. They'd have conversations like, "if only we had some way of knowing before we joined a company".
When she got home, she rang a former colleague and friend from FITT, Valeria Ignatieva, who had a marketing background. Ignatieva loved the idea and came on board as co-founder and Co-CEO.
Aged 26, Lloyd quit her job for the last time, moved into a share house and sold her car to put it all on the line to build Work180.
The first iteration was basic. They let five "flagship" companies on board for free, so long as they committed to equal opportunities, flexible working conditions and paid parental leave. But before the year was out, Work180 lifted the bar. All companies on the platform had to be transparent. "So it wasn't that they just had to have these things, they had to outline exactly what those things were, and in 2015 that was pretty rare," Lloyd says. "I'll never forget walking into one of the big banks …
'Hey, to join us, you have to be transparent with all of your policies and benefits,' and literally getting laughed out of the room. That bank is now one of our customers and they're very, very transparent with everything.
"You can see how many women they have in leadership, you can see if they have targets for women in leadership, if they measure the pay gap, if they have a domestic violence policy … if they have targets for cultural and linguistic diversity and leadership. So, it's not just about gender. It's broader than just about women … And then the companies are partnered with a specialist diversity manager, who is there to make sure that they're continuously improving.
"The last thing that we want to do is work with employers who don't take this seriously. And we want to make sure that women aren't just joining companies, but they're staying. That's why we help companies improve as well as having that job-board component."
Work180 has grown to 37 employees. It has raised more than $7 million in capital and has expanded into the UK and the US. They count Atlassian, CommBank, BHP, NAB and Microsoft among their 300 customers who each pay a monthly subscription to be able to post all their vacancies on Work180. Each new market brings new considerations. In the US, for example, companies need to provide 401K (superannuation) and health insurance, items that weren't required in Australia because of government policies.
So why would a company like Microsoft want to join? "They're working in very competitive sectors where the talent pool is really short," Lloyd says. "And they also have a very genuine commitment to being a great place to work … Microsoft really loved the fact that we don't just let anybody join the platform. That showed them we were authentic. Fifty per cent of companies that apply to post jobs with us don't meet the standards."
Mostly they fail for their policies on paid parental leave or flexible, hybrid work environments. But that's not to say Work180 is losing half its potential customers. And this is where Lloyd is happy to take credit for pushing companies to take a long, hard look at themselves. "We've got a saying, internally: 'They always come back.'"