The PGA Tour can sue the Saudi Arabian Public Investment Fund and its president, a judge ruled Tuesday, marking a win for the PGA against its rival, LIV Golf, the new Saudi-backed professional golf tour that siphoned off some of the PGA's biggest stars last year—sparking a messy legal dispute between the world's top league and a well-funded upstart.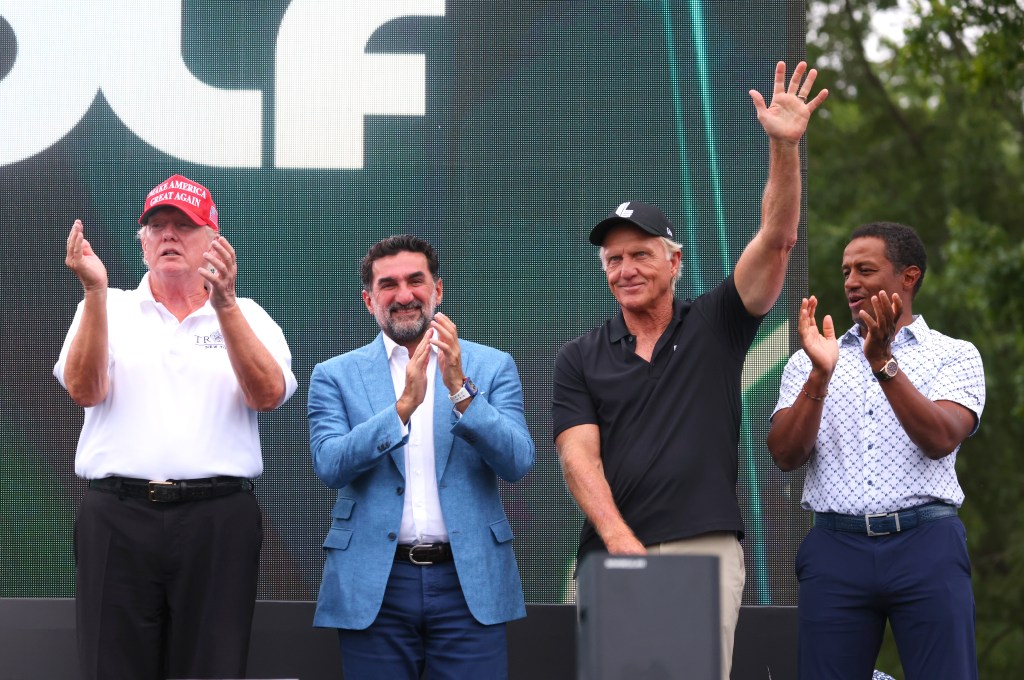 LIV and the PGA have been in court since August 8, when 11 pro-golfers who were suspended from PGA events after playing in LIV tournaments sued the PGA for allegedly using its power to stifle competition and punish defectors—within weeks, LIV became a plaintiff in the players' suit, leading most of the golfers to drop out of the case.
The PGA filed a countersuit against LIV on September 28, arguing that LIV and the Saudi Public Investment Fund (PIF) wrongly interfered in PGA's business by offering players millions of dollars to break their PGA contracts and play for LIV instead.
Tuesday's decision by federal Judge Beth Labson Freeman to let the PGA treat PIF as a defendant in its LIV suit is based on information PGA lawyers discovered after a judge reportedly forced PIF and its president, Yasi Al Rymayyan, to be deposed, despite LIV arguments that the Saudi entity isn't under American jurisdiction.
The exact discoveries are unknown, but PGA lawyers requested information on LIV's negotiations with players, sponsors and broadcasters, the purpose of LIV and plans to subvert the PGA.
The PGA is also reportedly being investigated by the Department of Justice for possible antitrust violations in its response to LIV.
"It is plain that PIF is not a mere investor in LIV; it is the moving force behind the founding, funding, oversight and operation of LIV."

Magistrate Judge Susan van Keulen
"It is plain that PIF is not a mere investor in LIV; it is the moving force behind the founding, funding, oversight and operation of LIV," Magistrate Judge Susan van Keulen reportedly wrote in her February 9 ruling allowing the PGA to depose PIF and Al Rumayyan.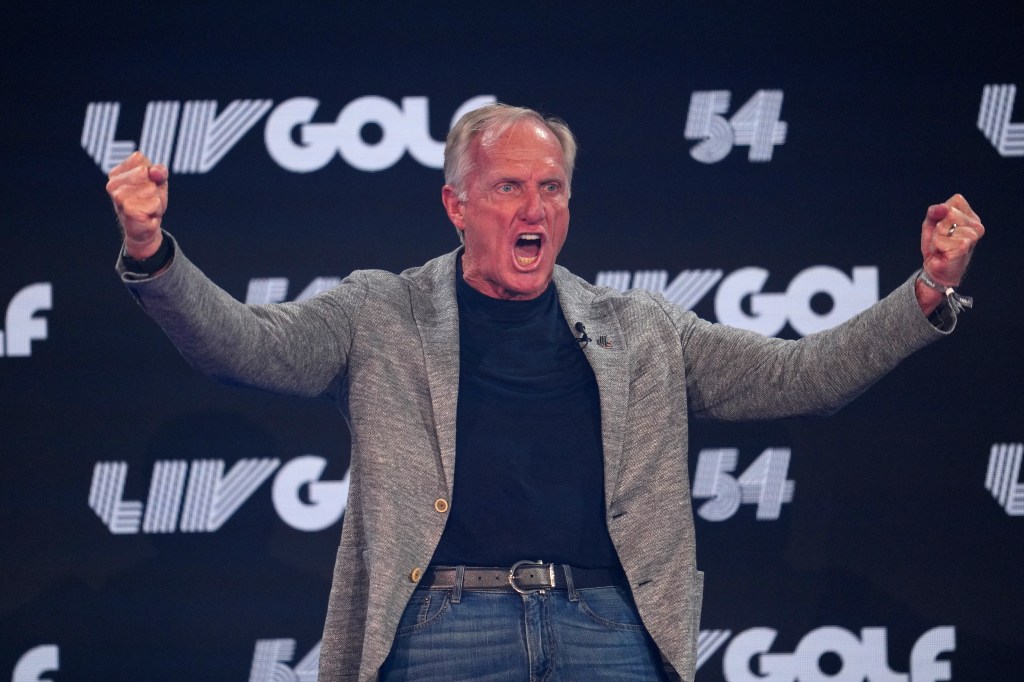 LIV was launched in 2021 under CEO and former golf No. 1 Greg Norman, and hosted its first tournament at the Centurion Club outside of London on June 9-10. The league's golfers compete on shorter courses for bigger prizes, and party after they do it. Backed by $2 billion from PIF, it has offered players big enough buyouts to offset the cost of switching tours.
In June, LIV wooed some of the PGA's top-talent with multi-million dollar payouts, reportedly paying Dustin Johnson and Bryson DeChambeau $100 million each to play for LIV, plus another $200 million for Phil Mickelson. By June 9, the PGA had suspended 17 players who'd pledged to LIV and promised future suspensions for anyone who participated in LIV events. The PGA tour oversees 47 events, which makes it almost essential to a pro-golfer's career. It has squashed past competitors, including Norman's World Golf Tour in the '90s, by threatening to sanction players who sign with competitors.
Big Numbers
$25 million. That's how much LIV Golf pays out for each of its 14 regular tournaments. Individual winners get $4 million, the winning team of four gets $5 million to split and, because LIV tournaments don't have cuts, the last-place player is still guaranteed $120,000. The league also offers $30 million in performance bonuses, with $18 million going to the year's top individual player, and a $50 million Team Championship, with a $16 million prize for the winning team of four. The PGA poured $54 million into 8 tournament purses this year to compete with LIV, but it's harder to increase prize money across its dozens of tournaments. Only the Players Championship matches the $25 million LIV shells out for each event.
DOJ Probe and Monopoly Accusations
The Wall Street Journal revealed in July that the DOJ had launched an investigation into the PGA's suspension of LIV players, and some PGA bylaws preventing golfers from participating in other tournaments. This isn't the first time the PGA has come under investigation for allegedly monopolistic practices–in 1994, the Federal Trade Commission investigated a PGA rule requiring golfers to get the PGA commissioner's permission before competing in non-PGA events, and another concerning golfers' TV appearances. The probe found no wrongdoing. "We went through this in 1994 and we are confident in a similar outcome," a PGA Tour spokesman told the Wall Street Journal . However, several experts, including antitrust lawyer and Baruch College professor of law Mark Edelman, told Forbes the DOJ case has merit. There's no indication when the probe may end, or whether the DOJ will bring a case against the PGA.
Contra
Since its inception, LIV has been attacked as "sportswashing" to distract from Saudi Arabia's many human rights violations. Crown Prince Muhammad bin Salman, who controls the kingdom's Public Investment Fund, is thought to have ordered the 2018 murder of Washington Post journalist and Saudi government critic Jamal Khashoggi, according to U.S. intelligence reports. Most of the hijackers behind the terrorist attacks on September 11, 2001, were Saudi, though the Saudi government has persistently denied their involvement. The Saudi Arabian government is also intolerant of homosexuality. Mickelson famously described the Saudi government as "scary motherf*ckers" who "killed Khashoggi" and "execute people…for being gay" just months before joining LIV.
Chief Critics
Rory McIlroy, one of the PGA's remaining champions, has repeatedly castigated LIV golfers for "taking the easy way out" and choosing money over prestige and tradition. Tiger Woods, arguably the most recognizable golfer in the world, argued players who switched to LIV "turned their back on what has allowed them to get to this position." Sponsors also cut ties with several LIV golfers, including Johnson and Mickelson.
The Trump of It All
Inextricably entwined in the drama is former President Donald Trump. Trump used to host several PGA championships at his golf courses, but the tour broke all ties after Trump supporters stormed the Capitol on January 6, 2021. Since then, Trump has thrown his hat in with LIV, describing it to the Wall Street Journal as an "incredible investment [for Saudi Arabia]" and a "great thing…for the image of Saudi Arabia." A LIV event hosted at his New Jersey golf club in July was protested by people decrying Saudi Arabia's connections to 9/11. The National Press Club called for a boycott of the same event, ripping into Trump for allegedly allowing the Crown Prince to get away with murdering Khashoggi. Trump didn't seem fazed. He told the Wall Street Journal that controversy around Khashoggi had died down and has repeatedly urged PGA golfers to "take the money." Trump's extended family also has ties to the Saudis: In 2022, Trump's son-in-law Jared Kushner's private-equity-firm received $2 billion in funding from PIF. Importantly, PIF has invested billions in American businesses, including Amazon and Google's parent, Alphabet.
What To Watch For
LIV's 2023 season kicks off on February 24 at the El Camaleon Mayakoba Golf Course in Quintana Roo, Mexico. The tournament will be broadcast on the CW network, which LIV signed a multi-year deal with last month. The league is still waiting to see if the Official World Golf Rankings will recognize LIV tournaments, though golfers will not receive any ranking points for playing in Mexico. Widespread unhappiness with the OWGR led Sports Illustrated to release its own ranking system on Wednesday that includes LIV golfers and calculates ranking based on performance in the past year, instead of the past two years like the current system. It would be favorable to LIV players for the Sports Illustrated system to become widely recognized, so they can qualify to play in big tournaments.
This story was first published on forbes.com
More from Forbes Australia