The companies that banked the most funding in FY22-23
Just over $5 billion in venture capital flowed into Australian start-ups for the 2023 financial year – a significant drop on the near-$11 billion that flowed the previous year. We highlight the 17 companies that banked the lion's share of that funding.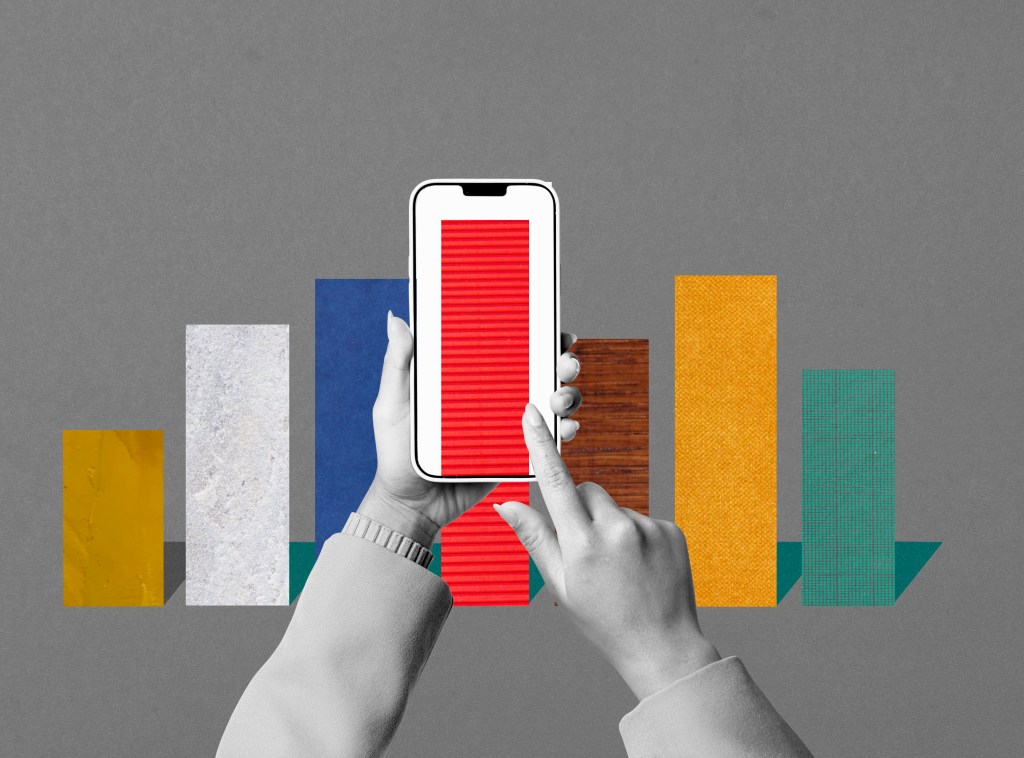 The tale of venture capital funding in the 2023 financial year is vastly different to that of FY22. In the 12 months to 30 June 2023, $5 billion flowed through to Australian start-ups. That compares to $10.55 billion received by start-ups in the previous financial year. Of that, just $2.19 billion was invested into start-ups in the first six months of 2023.
The mega-deals' ($50m and above) decline is a significant factor in this financial year's drop in funding. Readers may recall the largest deal of FY22 was worth $565,000,000, followed by five deals above the $400 million mark. This year, readers will note the top deal was worth US$150,000,000 – a steep decline.
If we consider FY2022 as an anomaly in terms of funding amount, then 2023 is not so bad – according to Techboard, FY23 was the second highest on record, up almost 15% from FY21 levels.
Climate tech became the leading sector to attract funding for the first time, recording $1.102 billion in funding for FY23, snatching the crown from fintech. We highlight the companies that received the largest funding for FY23, supported by data from Cut Through Venture and Techboard.
Company
Amount raised FY22-23
Sector
Company
Saluda Medical
US$150,000,000
Biotech
"We are excited to add two elite healthcare investors to our shareholder base With this financing, the decision by CMS to grant Evoke TPT payment, and our initial limited commercial release, we are more prepared than ever to transform the neuromodulation space with our clinically proven, technologically unrivaled platform." Jim Schuermann – Saluda Medical
Morse Micro
$170,000,000
Hardware/Robotics
"We first invested in Morse Micro in 2017, which was still an idea. I was always impressed by Michael De Nil and Andrew Terry's quiet brilliance and humility. Morse Micro's growth since those early days is a testament to their product mastery and their ability to lead one of the best engineering teams in the world as they build out their suite of low-cost, long-range chips."
Nick Crocker – Partner, Blackbird
Synchron
US$110,000,000
Biotech
"Synchron is a world-leading company translating research with support from the University of Melbourne. We're committed to growing the global impact of our research, including access to networks, mentors, programs, infrastructure and capital investment, as with Synchron. The UoM Genesis Pre-Seed Fund and Tin Alley Ventures were created to fund expertise to support University-affiliated start-ups."
Ken Jefferd – University of Melbourne
Airwallex
US$100,000,000
Fintech
"Airwallex has become an important player in the global fintech market. It combines outstanding leadership, a breadth of product vision, and growing addressable markets. We anticipate that Airwallex will be one of the most important fintechs globally over the next few years." Paul Bassat – Square Peg
Cover Genius
US$70,000,000
Fintech
"Cover Genius is rethinking insurance distribution by enabling the world's largest digital platforms to provide tailored protection products to their end-customers at the point of need. Embedded insurance channels are growing rapidly, and Cover Genius has built the leading, globally-enabled, multi-line platform in this market." Dan Chaplin – Dawn Capital
Loam Bio
US$105,000,000
Ag-tech
"Loam Bio combines breakthrough science with a scalable business model, enabling the agriculture industry to help sustain the planet. When we met the founders of Loam Bio, their ambition and breakthrough science impressed us. We have confidence in Loam's potential for true gigatonne-scale carbon removal." Mike Zimmerman – Main Sequence
Advanced Navigation
US$68,000,000
Hardware/Robotics
"Advanced Navigation is an incredible success, powering many autonomous and robotics capabilities we will see over the decades to come. We liked how the company collaborates with Australian universities to develop new product capabilities. There's no one doing what Advanced Navigation is doing today." Martin Duursma – Main Sequence
Stacked Farm
$92,700,000
Food/beverage
"Vertical farm technology is producing inherently safe and high-quality products through environmental and sustainable production methods. Customers will enjoy the benefits of unparalleled reliability and availability while knowing they are doing the right thing for the planet. We are excited to be part of the journey with Stacked Farm." Kerry Smith – Tayside
Vow
US$49,200,000
Food/beverage
"Vow's founders embody the ambition required to take on the agtech revolution. We were so impressed by the singularity of their vision to create the next generation of cultured meat products. George and Tim's approach to experimentation has enabled them to make technical strides and attracted world-class talent as they create a new paradigm in food." Samantha Wong – Blackbird
Till Payments
$70,000,000
Fintech

"We have seen Till Payments commitment to its merchants and delivering exceptional payment products and services. It's exciting to be a part of
Till Payments' next growth phase as it continues to innovate and disrupt the payment industry. Till is a dynamic company blazing a trail for new, exciting payment products and services." Theo Koundouris – Silva Fortune
Viridios Capital
$55,000,000
Clean-tech

"Our investment recognises our commitment to sustainable and responsible investment and to actively participating in the decarbonisation of the global economy. We are impressed by the strength and depth of the Viridios team and are excited to support them in continuing to accelerate their growth". Michael Lukin – Roc Partners
Samsara Eco
$54,000,000
Clean-tech
"Biology and nature's smallest elements inspire innovation. Main Sequence explored the power of biology and engineering and uncovered the science behind Samsara Eco. The company was formed through Main Sequence's venture science model, where we first uncover an urgent need, then design the company and inject capital to create company velocity. Their revolutionary solution is greener, faster, and more cost-effective than current recycling methods. We see massive potential in Samsara's ability to solve one of our world's biggest challenges." Phil Morle – Main Sequence
Tic:Toc
$54,000,000
Fintech

"We made our first investment into
Tic:Toc in 2018, and we have continued
to be inspired by how they deliver a next-generation digital experience for mortgages in Australia. The evolution of its business model into becoming a Platform as a Service provider has been proven, with many enterprise customers coming on board over the past 18 months. Tic:Toc still has so much more to offer in this part of the financial services sector. "
Scott Gunther – IAG Firemark Ventures
Eucalyptus
$50,000,000
Health-tech

"Eucalyptus is building a generational consumer healthcare company. From day one, the secret sauce has been the Eucalyptus team, who dedicate themselves to solving complex problems for patients. That impact is amplified by an ability to quickly scale and has enabled them to expand globally and to improve the lives of hundreds of thousands of patients." Nick Crocker – Blackbird
Fleet Space Technologies
$50,000,000
Hardware/robotics
Fleet Space is a prime example of the macro impact potential when ambitious founders, who understand a problem deeply, are backed with resources that enable them to scale problem-solving technology. Flavia and the team have recently achieved immense technical leaps forward with a product customers love and strong traction. Fleet Space
is creating a game changer for rare earth and mineral exploration."
Niki Scevak – Blackbird
Nourish Ingredients
US$28,000,000
Food/beverage

"Engineering biology holds promise for transforming food production. Alt-protein products have come a long way since the first almond milk or Quorn, but we are quickly hitting a threshold that we can't cross until we can make animal-free fats that are as remarkable as those that animals make. Nourish Ingredients' fats, derived from nature and without the animal, are the next breakthrough for plant proteins. We're thrilled to partner with Nourish." Phil Morle – Main Sequence
Hysata
$42,500,000
"Hysata has developed the world's most efficient hydrogen electrolyser in practice. This incredible technological advantage gives Hysata a great shot at being a world leader in its field. Hysata also has a great culture of high-quality engineering,
a track record of hitting milestones, and was designed for bankability from day one. This means the balance of plant setup will be simpler than anything the world has seen." Blair Pritchard
– Virescent Ventures

Cut Through Venture gathers funding data from publicly available sources. Australian startup participants, investors and founders contribute. All deals are validated by an investor or founder, or a press release citing deal parties. There must be an infusion of capital in return for the investor taking equity. Exits, grants, prizes, secondary equity transactions are excluded. Data is augmented with publicly available information, such as LinkedIn and company websites. Material includes information about the founder(s) and background information. Funding amounts are presented in AUD. Deals reported in other currencies use the average exchange rate for the month in which the deal was announced.
Forbes Australia Issue 7 is out now. Tap here to secure your copy.
More from Forbes Australia