It's a David versus Goliath battle for the beers. Independent Sydney brewery Philter says the $2 billion Aussie craft beer sector is under assault and the Birchal raise can help it fight back.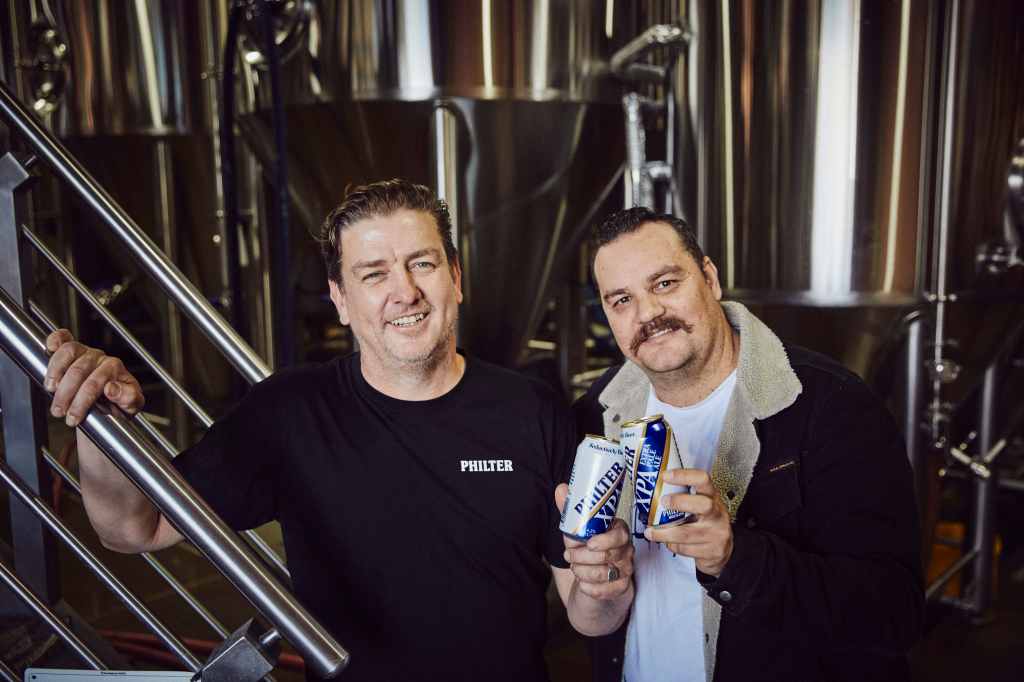 The Oxford Dictionary defines the noun Philter as a "magic drink that is supposed to make people fall in love." Having just raised $2.2 million from Aussies who are smitten with the Philter beer and philosophy, the Davids in this Goliath battle are feeling the love.
Co-founders Mick Neil and Stef Constantoulas turned off the tap on the Birchal raise last night, after receiving $200,000 more than they had asked for. The crowdsourced funding campaign is the highest for any company in NSW this year, as well as the most money raised for a brewery nationwide.
Sydney's beloved inner-west craft brewery is going to use the funds to stay independent and push back against the Japanese duopoly that makes 80% of the beers that Aussies drink.
"Carlton United Breweries, which is owned by Japan's Asahi, and Lion Nathan, owned by another Japanese powerhouse Kirin, account for approximately 80-85% of sales in Australia," says Constantoulas. "For decades these guys have been locking in long-term exclusive contracts with pubs inhibiting independent beer from having a fair go."
Neil says that raising money through crowdsourcing rather than traditional fundraising methods, enables the company to continue growing and for Aussies to participate in the journey with the founders.
"We just want a level playing field to continue doing what we love," says Neil. "Since we launched in 2017, Philter has been growing 43% year on year, and cracked $30m in sales revenue. We are bolstering our war chest so we can double our capacity and take the duopoly head-on. That's why we want our loyal supporters to become part owners in Philter – we are proudly Australian owned, and we want to stay that way."
The Australian beer market is valued at US$12.6 billion in 2023, according to RationalStat. It is projected to grow to US$17.5 billion by 2030. Changing consumer preferences and the rising popularity of craft beer are key drivers of that growth.
"Australia's beer culture has evolved greatly over the past 10 years with the vibrancy of craft beers, and that has got the big boys worried," says Constantoulas. "When CUB and Lion Nathan buy out the independents, not only will jobs vanish, but profits will also be siphoned off overseas, rather than being spent in Australia."
Philter released its first beer in 2017. It went on to win Champion Australian pale ale. The Marrickville, Sydney based brewery has since released 29 other beers. The Philter establishment and product is known as an inner west institution by locals and was recently named Champion NSW brewery of the year.
Look back on the week that was with hand-picked articles from Australia and around the world. Sign up to the Forbes Australia newsletter here or become a member here.
More from Forbes Australia